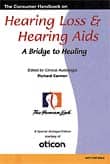 Jim Feeley, president of SeboTek Hearing Systems, Tulsa, Okla, describes to HR the patented technology his company uses to fit hearing losses up to 90 dB and deliver extended frequency response to 14,000 Hz.

Q What is your company's niche within the hearing industry?

A SeboTek Hearing Systems offers a new style of hearing instrument—the PAC (Post Auricular Canal)—which is characterized by the separation of the sound processor from a sealed, canal-fitted speaker. The PAC offers discreet, same day fitting; delivers superior acoustic performance traditional hearing aids can't achieve; and does so across a huge fitting range, including losses up to 90 dB.

Q How do you utilize new technology in your product development?

A SeboTek uses patented technology to separate the microphone and processor from the receiver which, together with its gentle canal seal fitting, eliminates occlusion effect and feedback. SeboTek also uses a proprietary High Fidelity Acoustic Coupling system to deliver an extended frequency response that reaches far beyond that offered by other instruments—up to 14,000 Hz. This is critically important because extended frequency response can mean more understandable speech. Because the PAC design is not limited by conventional coupling systems, the reproduced sound has less distortion and directional microphones are more effective. The sealed, canal-fitted speaker placement creates a smaller ear canal volume, further reducing distortion and improving high frequency gain. This coupling system allows the advancements in digital technology to be delivered with remarkable fidelity.

Q What do you envision for the future of our industry?

A With some 80 million baby boomers, and another 75 million consumers born between 1900 and 1945, the need for rehabilitative amplification technology will continue to grow. These consumers are demanding a discreet, comfortable, and high fidelity device that offers better performance combined with a more efficient delivery system to eliminate the wait for custom-molded acrylic instruments and the time-consuming follow-ups necessary for remakes and modifications.
---
Rick Gilbert, vice president and general manager of Ear Technology Corporation, Johnson City, Tenn, tells HR about how the company's president uses patient needs as invention inspiration.

Q What is your company's niche within the hearing industry?

A We see ourselves as a problem-solver: Our goal is to develop innovative new products that meet specific needs in hearing health care. We stick to what we do best, and our corporate motto says it well: Helping people hear better, every daySM. We don't try to be the low-price leader, but we believe we're on top with respect to quality and value.

Q What's new at your company?

A Most people know us as the Dry & Store® company. We're now in our 9th year, and as is expected of us, we're developing new products for the care of hearing aids and implant equipment. 2006 will see additions to our family of hearing aid drying and conditioning products—further strengthening our leadership in this industry segment.

The latest invention of Dr. Dan Schumaier, president of Ear Technology, is the TransEar® bone conduction hearing aid for single-sided deafness (SSD). Worn like a traditional air-conduction hearing instrument, it's a highly effective and affordable solution for SSD without the need for surgery, and without occluding the "good" ear. Very few audiologists have even heard of it yet because it has only been in limited distribution since October. Wider distribution and marketing is expected to ramp up in 2006.

Q How do you keep up with industry trends?

A We're in daily contact with dispensing professionals, who are our primary customers, but we also provide technical support directly for end-users of Dry & Store products. Additionally, our attendance at consumer conferences helps us keep our feet on the ground relative to the needs of people with a hearing loss, how they use our products, and what they're looking for in the marketplace. Ear Technology is fortunate that Dr. Schumaier is a practicing dispensing audiologist as well as an inventor. The unfilled needs of his patients are the source of many of his ideas, and Ear Technology Corporation turns those ideas into reality.