Conferences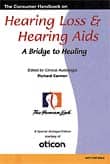 Phonak
Phonak, Warrenville, Ill, will host its 3rd international pediatric conference, A Sound Foundation Through Early Amplification, on November 4-6, 2004, in Chicago. The conference will focus on maximizing the use of residual hearing in infants through the provision of early amplification. A new feature of the conference is the international clinician's forum. (800) 777-7333; www.phonak.com/conference.
NYSA of SHHH
The New York State Association of Self Help for Hard of Hearing People will hold its fall conference, Living with Hearing Loss, at the Renaissance Westchester Hotel, White Plains, NY, on October 22-24. The conference will be fully hearing accessible. (914) 637-6132; www.shhh-rochester-ny.org.
University of Florida
The University of South Florida (USF), Tampa, Fla, in conjunction with James A. Haley VA Hospital, Tampa, Fla, presents the 2nd Annual Sunshine State Symposium on Hearing. This year's topic is "Management of Severe to Profound Hearing Loss," and will be presented by Arthur Boothroyd, PhD. The seminar will be held at the USF Tampa campus on Friday, January 21, 2005. (813) 974-9772; [email protected].
---
Infection Control Material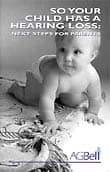 Oaktree Products Inc
Oaktree Products Inc, Chesterfield, Mo, offers the How to Clean Your Hearing Aid Prescription Pad, a new tool designed to help teach patients appropriate hearing aid cleaning and disinfecting techniques. It provides dispensing professionals with a means to advise the use of only those products approved by hearing health care professionals. (800) 347-1947.
---
Television Spotlights
SHHH
Brenda Battat, director of public policy for the Self Help for Hard of Hearing People (SHHH), taped an interview on the program Maturity, which will be broadcast on Sept 21 and 28, and October 5 and 12 at 6:30 pm on Channel 69 (Arlington Independent Media). In the interview, Battat discussed the phycosocial effects of the isolation and depression that people with untreated hearing loss can experience. She mentions the services offered by SHHH, including conventions, local chapters, forums on the SHHH Web site, and a nationally distributed magazine. (301) 657-2248; www.hearingloss.org.
Beltone Electronics Corp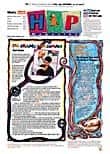 Beltone Electronics Corp, Chicago, has launched two new national television spots designed to bring new

customers into their network. Both commercials—The Office and The News—are running nationally, and are also available to Beltone dispensers for use in their own local markets. The ads encourage consumers to take action and visit the Beltone Technology Open House to take advantage of a free hearing screening and digital demonstration. (800) 621-1275; www.beltone.com.
---
AuD Support

Audiology Foundation of America
The Audiology Foundation of America (AFA) will provide $75,000 to the Accreditation Council for Audiology Education to support the establishment of unique, innovative, and high quality accreditation standards exclusively for AuD programs. Currently, these programs work within the accreditation process for master's degree programs. (765) 743-6283; www.audfound.org.
---
Peer Group Network

American Hearing Aid Associates
American Hearing Aid Associates (AHAA) has launched a new program, Performance Network, in which small groups of its associates meet regularly in their region to discuss key issues common to their practices. The sessions are aimed to help participants improve the effectiveness and profitability of their practices. The groups share ideas in best practices, marketing, human resources, financial analysis, and business growth. (800) 984-3272; www.ahaanet.com.
---
Send press releases to Arati Murti at:
The Hearing Review, 6100 Center Drive , Suite 1020,
Los Angeles, CA 90045
Phone: (310) 642-4400, ext 231
Fax: (310) 641-0790
Email: [email protected]