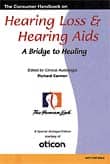 Directional Microphone Instrument
Siemens has announced new research that reportedly proves individuals with hearing loss wearing TRIANO instruments with directional microphones can enjoy conversations in noisy places—in the process making them feel much younger. More than 95% of individuals evaluated at the University of Iowa and University of Pittsburgh with Siemens TRIANO directional instruments were able to understand speech in noisy environments as well as college students with normal hearing (ages 18-29 years old). The individuals with hearing loss (average age 62 years old) were tested using both TwinMic™ and TriMic™ directional microphone systems. For more information about these products, call a Siemens sales representative at (800) 766-4500.
---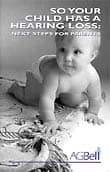 Presentation Chart
CareCredit, Anaheim, Calif, has developed an audiology patient payment presentation chart, specifically for the unique needs of the hearing aid patient. Under the guidance of a marketing consultant who specializes in developing visual presentation materials for adults age 55 and older, the new payment chart is designed to provide details on the company's no interest and low interest payment plans in an easy-to-read format, helping minimize confusion, questions, and concerns. In addition to the online resource center and other patient education materials, the patient payment presentation chart is available to enrolled practices at no cost. (800) 839-9078.
---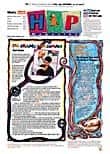 CIC Instrument
Micro-Tech, Plymouth, Minn, announces the release of ICE, reportedly a new generation CIC technology. With a clear shell and faceplate, ICE is said to virtually disappear inside the patient's ears. The ICE CIC is an option for active patients who prefer a discreet yet effective hearing instrument. In 1993, Micro-Tech released one of the first CIC instruments to ever be designed. Now, 10 years later, the company reportedly continues to be an industry leader in the development of small, stylish hearing instruments. (800) 745-4327; www.hearing-aid.com.
---

Directional Instrument
Beltone presents its Oria digital product line, which offers several dual microphone instrument choices. Dual microphones are a standard feature on the Oria 075D BTE. The 075D's advanced case design includes a microphone shield that covers both microphone ports. This shield helps reduce wind noise as well as protect both microphone ports from debris. Dual microphones are an option on the Oria full shell, low profile, and half shell models. The multi memory feature of the Oria allows dispensers to set directional and omni directional modes for various listening situations. (800) 621-1275.
---

Moisture Protection Product
Hal-Hen introduces Super Dri-Aid, a product designed to protect all types of hearing aids from moisture. The product utilizes molecular sieve pellets which are physically and chemically superior to other materials, according to the company. The product can also last up to 3 months before having to be rejuvenated, via oven or microwave. It is also designed for areas where extreme moisture problems exist, and is ideal for use in home, office, or for traveling. Dispensers can also use Super Dri-Aid in the office to keep testing molds and tips free from moisture at all times. (800) 242-5936.
---

DSP Product
Gennum Corp, Burlington, Ontario, introduces the FOUNDATION™ Digital, a flexible digital signal processing (DSP) platform which can be used in a variety of ultra low-power audio applications. With its no-compromise design architecture, it is able to incorporate Gennum's SOUND DESIGN™ hi-fidelity audio technology, a wide array of features, and low power consumption all at a cost-effective price, says the company. FOUNDATION™ Digital is supported by Gennum's ARK™ software tools. Using these tools, the new platform can be quickly configured with the appropriate settings to ensure fast time-to-market for customers. The product also comes equipped with SOUND DESIGN™ audio technology, which guarantees 16 kHz bandwidths, wide dynamic ranges, short time delays, and frequency response smoothing in applications where power consumption is critical. (905) 632-2996.