PUBLICATIONS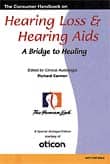 Career Brochure
The Audiology Foundation of America, West Lafayette, IN, has developed a new brochure entitled Audiology: A Doctoring Profession. The brochure provides answers to commonly asked questions such as: What is a doctor of audiology? What do doctors of audiology do? Is there a demand for doctors of audiology? and What schools/colleges offer an AuD degree? The brochure has been designed for students, academic advisors and audiologists who participate in high school career programs and community presentations. It can be viewed online at www.AuDfound.org, and complementary copies can be requested by emailing [email protected].
Patient Education
Medical Technologies, Burnsville, MN, offers the Understanding… series of patient education materials, written by Robert H. Margolis, PhD, professor and director of audiology at the University of Minnesota Academic Health Center. The series is based on the belief that the best counseling efforts are ineffective if the information is not provided in a format that can be read, reread, reviewed with family members, and re-reviewed after the memories of a verbal discussion have been forgotten. Three titles are available: Understanding Your Hearing©, designed to explain to adult patients the degrees and types of hearing loss and the effects of hearing loss on speech communication; Understanding Your Child's Hearing©, which follows the format of Understanding Your Hearing, but with an emphasis on auditory disorders that are more common in childhood; and Understanding Hearing Aids©, which is designed to be a balanced discussion of the benefits and limitations of amplification and the factors that are important for successful hearing instrument use. For more information, contact: Medical Technologies at (800) 328-6709.
Speech Test & Training Resources
The Hearing Rehabilitation Foundation (HRF), Somerville, MA, introduces Speech Stuff, a new resource aimed at teachers and therapists working with profoundly deaf teenagers and young adults. The spiral-bound book is over 200 pages long and contains a variety of word and sentence materials for speech production and perception testing and training. The materials focus primarily on training and test resources based on the 500 most common words from Hartvig Dahl's analysis of spoken American English, and each of the words is presented in its order of occurrence. A pronunciation guide in IPA is provided. Other resources include: a series of word and sentence lists formed from the 500 most-common words of spoken American English; lists of high-frequency words consisting of voiceless consonants and vowels with high F2s; and ten lists of a closed set sentence test which contrasts key words in high predictability and low predictability contexts. For more information, contact The Hearing Rehabilitation Foundation, 35 Medford St., Somerville, MA 02143.
---
CONVENTIONS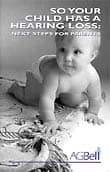 AG Bell
The Alexander Graham Bell Assn. for the Deaf and Hard of Hearing (AG Bell), Washington, DC, will hold its 2002 international convention on June 27-July 2, 2002 at the Adam's Mark Hotel in St. Louis. Chaired by Michael Keller, president of the St. Joseph Institute in St. Louis, this four-day event will offer parents, professionals and people of all ages with hearing loss an opportunity to share experiences with each other in a collaborative, supportive environment. Over 100 presentations and short courses will be offered on topics including advances in hearing technology, language acquisition, parenting, access for people with hearing loss, social-emotional issues and mainstreaming. The convention will be further enhanced by a number of social events. Special activities and care will be available for children. For information, visit www.agbell.org.
---
MARKETING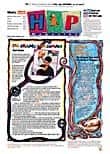 Downloadable Marketing Materials
American Hearing Aid Associates (AHAA), West Chester, PA, is now providing its network of associates with a variety of downloadable marketing materials and ideas via its BizLink Web site, www.ahaabizlink.com. Each month, materials such as newspaper ads, direct mail pieces, brochures, flyers, or ideas for generating referrals and publicity, will be added to the site. Associates can then download the items they want to use locally to promote their services and products. Materials can also be downloaded directly by local printers and media outlets.

Retirement Plan
Beltone, Chicago, introduces the Beltone Retirement Advantage Plan, available to all exclusive network members. The plan helps Beltone's dispensers save for retirement through a contribution made by the network on purchases of all Beltone products. The contributions are made solely by Beltone on behalf of the dispensers and are tax-deferred. Participants can choose among several variable earnings options, and decide when and how to receive their benefits at retirement (within vesting limitations).