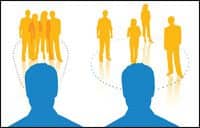 What's new? It's a simple question, of course. But it's one I get asked electronically or in person on occasion, and sometimes not in an entirely salutory way—especially when the person inquiring is referring to (or brandishing) whatever the current issue is of this magazine. No offense, they say. None taken, I assure. Well then, they implore: tell me what's new?
And then I understand.
For much longer than the almost 3 years I've been editor, the popular Product Guide you come to count on in each issue has been nicely organized into information sections. But when it comes to the products that are actually the ones that have been most recently introduced… well, the fact is they get lost in the crowd.
Not anymore.
Got a New Product?
Will Loves to read all about them and share them with his readers. Send information and a print-ready photo of it via e-mail to him. It's that simple.
In this issue you'll find the usual Product Guide, still divided up into those 10 categories, and as comprehensive as ever with a full spectrum of hearing health care products and resources you've come to know and trust. But now we have segregated the newest products and services available in a wholly appropriately named "What's New" section so that these latest innovations can be more readily accessible. We hope you find that the answer to that simple question can now be easily found here.
Will Campbell
[email protected]