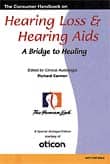 Bruce Yudelson, AuD, national outside sales manager at Interton, Plymouth, Minn, spoke with HR about the company's latest product development.
q What's new at Interton?
a Interton's new digital product line, Bionic with ADRO™, provides a natural listening experience for patients that is provided through a simple, fast, and effective fitting process. As with all hearing instruments, the goal of Bionic with ADRO is to optimize the dynamic range of the listener. With Bionic, however, the method used to accomplish this goal is quite different and much simpler than traditional methods, such as compression. There are no compression ratios, kneepoints, or time constants to adjust.
q How does Bionic's processing strategy work?
a The processing strategy works well because it is based on the users' individual perception of what's audible and what's uncomfortably loud. These two perceptions are set as Audibility and Comfort rules within the processing strategy. The Audibility rule is determined based on levels perceived as soft but clearly audible. The Comfort rule is determined based on levels perceived as loud, but still comfortable. Once determined, these two boundaries are superimposed on the ever-changing distribution of sound levels. Bionic constantly monitors the sound environment in 32 individual frequency channels. Each channel's Comfort and Audibility boundaries determine whether or not gain is adjusted. Bionic with ADRO adjusts the gain appropriately only when one of the boundaries is violated. The advantage of this strategy is an optimized dynamic range with minimal signal processing. The minimal processing provides the listener the ability to hear changes in loudness much the same way that normal hearing listeners do.
q What is Interton most enthusiastic about?
a We are enthusiastic about the launch of this new product. We will be featuring Bionic with ADRO at the American Academy of Audiology Convention in April. Our initial testing results confirm that Bionic is easy and simple to fit and initial patient satisfaction is reported as high.
ADRO is a trademark of Dynamic Hearing Pty Ltd, Victoria, Australia.
---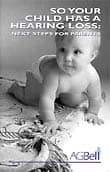 Yuri Sokolov, president and CEO of Vivosonic, Ontario, recently spoke with HR about the role Vivosonic will play in the future of the hearing industry.
q What is unique about Vivosonic?
a Through technological innovations, Vivosonic strives to eliminate frustrations experienced by clinicians and make diagnostic tests easier to perform. Vivosonic investigates the causes of these frustrations and finds solutions. An example is the fundamental problem of noise which most, if not all, clinicians experience when doing ABR and ASSR tests. We identified the numerous sources of those noises and found technological solutions to significantly minimize noise or eliminate it completely.
q What can we expect from Vivosonic in the near future?
a We are introducing a new generation of diagnostic electro-physiological systems, the Integrity™, which is a wireless otoacoustic emission and auditory evoked potential system. It performs DPOAE, TEOAE, ABR with ECochG, and ASSR in any combination, while saving the results of all these modalities in a common database. Amplitrode™, a miniature, but very powerful amplifier placed directly on the ground electrode, amplifies and filters AEP signals in-situ—at source—and, along with wireless recording, dramatically reduces noises. VivoLink™, the battery-operated Bluetooth® wireless interface, allows an unprecedented level of mobility, especially helpful in infant testing and operating-room monitoring.
q What role will Vivosonic play in the future of your industry?
a Vivosonic has accumulated extensive knowledge and competences in electro-physiological signal acquisition, digital processing algorithms, wireless communications, and user-friendly software. The company is excellently positioned for either an independent role as a supplier of high-tech, yet user-friendly, diagnostic instruments, or as a technology partner for manufacturers of complimentary product lines. As consolidation continues in the industry, we are also open to partnerships and collaboration with other players, particularly those helping connect us with the users of our technology.