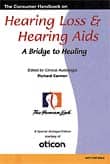 Vacuum Pump
Kingwood Industrial Products, Hackettstown, NJ, offers the Lite Vac vacuum pump, which is designed to be powerful enough for office use but inexpensive enough for consumer use, according to the company. It comes equipped with one 20ga tip, which locks into the end of the hand wand for wax extraction, a wand clip and a reaming needle. The filtering hand wand traps wax and debris before it reaches the suction tube or vacuum itself, which reportedly eliminates the possibility that particles will get into the system and damage the vacuum compressor. An optional needle pack, which contains five tips for extractions from various size openings and vent tracks, is also available.
---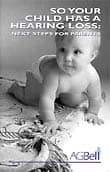 Ski Slope Algorithms
Phonak, Warrenville, IL, offers the enhanced Claro with PFG 7.2, which is designed to offer more sophisticated algorithms for digital perception processing, digital AudioZoom and AutoSelect automatic program selection. In addition, the company reports that there are new "ski-slope" algorithms for high frequency fittings. The "ski slope" fitting rule can reportedly be used with any Claro ITE instrument and the new Claro 111 dAZ BTE.
---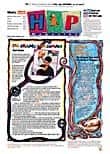 Rechargeable Canal-Sized Instrument
Magnatone, Casselberry, FL, announces the addition of a canal-size hearing instrument to its Liberty rechargeable line. The aid can reportedly be worn for up to 16 hours with only 8 hours of recharging. The cell can last from 3 to 5 years if it is maintained properly, is identical in size to the #13 battery, and uses environmentally friendly nickel-metal-hydride technology. According to the company, each instrument comes with a charger box with two cups, each containing a magnetic coil that sends out an electromagnetic signal. When the instruments are placed in the cups and the coils are turned on, a receiver coil in the instruments uses the electromagnetic signal to charge the cells.
---

Battery Dispenser
Energizer®, St. Louis, offers the EZ Change™ Amplifier® Air Cell hearing aid battery dispenser. This patent-pending product is said to eliminate the need to handle hearing aid batteries and ensure precise battery placement. It reportedly will allow hearing care professionals to fit patients with the best hearing aid available, regardless of client dexterity problems.
---

Tabbed Hearing Aid Batteries
Duracell®, Boston, introduces the Easytab™ hearing aid battery. Each battery features a long, custom-shaped tab that adheres to it. This tab is grasped between the thumb and forefinger and can be used as a tool for removing the battery from its packaging and inserting it into a hearing aid. The new batteries will reportedly deliver up to 20 percent longer life than the company's current batteries.
---

Multimedia Fitting Software
Beltone, Chicago, introduces the Audio Verification Environment (AVE)™ software system. According to the company, the system works through a PC and uses a surround-sound speaker system to enable patients wearing hearing instruments to experience real-world conversations and sounds, allowing a clinician to demonstrate how the instruments will perform outside of the clinic or office.
---
Send press releases to Jesse Kauffman at:
The Hearing Review
6701 Center Drive West, Suite 450
Los Angeles, CA 90045
Phone: (310) 642-4400, ext 269
Fax: (310) 641-0831
Email: [email protected]