A simple philosophy, focusing on the ingredients necessary for your success.
Starkey Laboratories' continuing leadership in the hearing community is built upon a philosophy emphasizing a unique blend of service and innovation. Stated simply, our commitment to you is to be better today than yesterday, and even better tomorrow than today.
Starkey Laboratories
6700 Washington Avenue South
Eden Prairie, MN 55344
Phone (800) 328-8602
www.starkey.com
We strive to provide excellence in our operations, products, and customer partnerships. Our flexible policies, willingness to try difficult fittings that others will not, and the ease of being a single source for all your needs are just a few examples of how the Starkey philosophy translates into practical benefits to you.
Most unique to our successful service and innovation is our commitment to maintaining the human touch in all that we do. We know of no greater compliment than when professionals work with us—not because we're "Starkey," but because of a particular individual: "My rep in customer service …" or "The tech in your shell lab …."
Above all, we value relationships with you, our dedicated professional partners. To you, and the patients you serve, we are committed to providing the highest levels of service and innovation.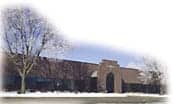 Starkey professionals provide individual service.
The Industry's Most Comprehensive Product Line
For more than 30 years, we have offered the widest variety of products and services for all your patients' hearing care needs. Since the creation of the world's first ITE in 1972, Starkey has continued to develop innovative products to enhance the industry. Today, Starkey ranks as the world's leading custom instrument manufacturer with the industry's most diversified product line.
Starkey's latest digital instruments incorporate exclusive Precision Audio Imaging and Precision Directional Imaging (PDI) technologies. In addition, Starkey's proven compression architecture allows for maximum audibility and comfort, whether fitting the entry-level Endeavour or the flagship Axent II. Low-level expansion, memory and end-of-battery indicator tones, and a variety of custom power configurations are also available for all Genesis instruments.
Axent II continues to offer the hearing impaired community the industry's most advanced digital hearing system. Starkey's new dynamic PDI algorithm automatically adapts the hearing instrument's directional microphone to focus on the area in front of the user, where most conversations take place. Other improved features include an easy-to-use stop and start volume control, and a variety of algorithm enhancements improve expansion and feedback cancellation capabilities. Axent II is available in all styles, including the J13 BTE. Arista optimizes Starkey's proven signal processing modules offering a feature set positioned between Axent II and Sequel Digital instruments. Arista offers hearing professionals a three-channel compression instrument with proven expansion, user-activated PDI directionality, and adaptive noise management features. Arista also includes advanced seven band filter shaping and a robust feedback management system. Arista is available in all styles, including the S13 BTE and the new A312 AristaLite high-frequency BTE.
Sequel Digital allows hearing professionals the flexibility of an easy to fit two-channel digital instrument with a variety of patient benefits. Appropriate for low and high frequency losses, Sequel now features user-activated PDI directionality and low-level expansion as part of its popular performance and efficiency package. Sequel is available in all styles. Endeavour provides the value and sophistication of digital technology with an emphasis on simplicity. User-activated PDI technology improves hearing in difficult listening situations found in restaurants, parties, and other loud gatherings. A redesigned high-fidelity circuit results in low distortion, increased bandwidth, and decreased circuit noise. Endeavour, available in all styles, is an ideal fitting solution for price-conscious patients searching for the latest digital technology.
So the World May Hear
The work of CEO William F. Austin and the generosity of the Starkey Hearing Foundation reflect Starkey's commitment to the entire global community. The mission of the Foundation is to promote hearing care awareness through its support of hearing research, education, and charitable programs. The Foundation is responsible for providing hearing care products and services to people who cannot afford better hearing. The Foundation annually provides up to 50,000 hearing instruments completely free-of-charge.
Through donations of time, money, products, and materials, this international outreach program has improved countless lives with better hearing. Each year, the Foundation sponsors its annual "So the World May Hear" Awards Gala fund-raiser. The 2004 event honored internationally acclaimed musician and composer Sir Elton John, talk show host Sharon Osbourne, actor Leslie Nielsen, actor and musician Floyd "Red Crow" Westerman, and the 1980 US Olympic Hockey Team. This year's gala raised a record $2.7 million to help provide more than 20,000 hearing instruments to children and adults around the world.
Become a Starkey Partner
Starkey welcomes any hearing care professional with the desire to partner with us to offer our wide range of products and services to the hearing impaired. For information about partnership opportunities, please call (800) 328-8602, or visit our Web site at www.starkey.com.