BHI Survey: Hearing Aids Help Majority of Users to Regain Quality of Life
According to a new research study conducted by the Better Hearing Institute (BHI), Washington, DC, today's technically advanced, sleekly designed hearing aids are helping people with hearing loss to regain their quality of life and remain socially involved. The researchers surveyed 2,000 hearing aid users from across the United States and found that eight out of 10 of the hearing aid users are satisfied with the changes that have occurred in their lives specifically due to their hearing aids. In addition, 82% of participants say that they would recommend hearing aids to their friends.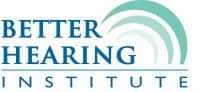 "This survey clearly reveals how dramatically people's lives can improve with the use of hearing aids," said Sergei Kochkin, PhD, BHI's executive director and frequent contributor to The Hearing Review.
The improvements that participants saw in their quality of life as a result of their use of hearing aids were broad and varied. Among the findings:
Nearly 70% of hearing aid users said their ability to communicate effectively in most situations improved because of their hearing aid;
A little more than half said their hearing aids improved their relationships at home, their social life, and their ability to join in groups;
Roughly 40% noted improvements in their sense of safety, self-confidence, feelings about self, sense of independence, and work relationships;
Between 25% and 33% of hearing aid users said they even saw improvements in their romance, sense of humor, cognitive skills, and mental, emotional, and physical health;
91% of all hearing aid users surveyed are satisfied with the ability of their hearing aids to improve communication in one-on-one situations; and
85% of hearing aid users are satisfied their hearing aids improve communications in small groups; 80% while watching television; 78% while outdoors; 78% during leisure activities; 77% while shopping; and 77% while riding in a car.
Kochkin commented that outdated notions about hearing aids pose a significant barrier that inhibits people from addressing their hearing loss. He also said that public perception of hearing aids hasn't kept pace with the new technologies and discreet designs of today's modern devices. Furthermore, the misperceptions are holding people back from improving their quality of life by addressing their hearing loss.
Indeed, the BHI study reveals that 79% of people who do seek help and use hearing aids are satisfied with them, and 86% are satisfied with the benefit they derive from hearing aid usage.
"Today's hearing aids are about staying young, not growing old," Kochkin explained in the press statement. "People want to hold onto their vitality as they enter and move through middle-age. But when someone ignores a hearing loss—which oftentimes has progressed gradually over time as a result of repeated noise exposure—that individual unwittingly begins losing the very vitality they treasure. What this research shows, however, is that those who do face their hearing loss and use hearing aids are experiencing significant and satisfying improvements in their quality of life."
For more details, see the entire news release on BHI's Web site at www.betterhearing.org/press/news/.
U Penn: Hearing Aids May Help Decrease Brain Atrophy in Older Adults
A new study from the University of Pennsylvania shows that declines in hearing ability may accelerate gray matter atrophy in auditory areas of the brain and increase the listening effort necessary for older adults to successfully comprehend speech. However, a hearing aid may help decrease the atrophy, as well as help hearing ability.
When a sense (taste, smell, sight, hearing, touch) is altered, the brain reorganizes and adjusts. In the case of poor hearers, the researchers found that the gray matter density of the auditory areas was lower in people with decreased hearing ability, suggesting a link between hearing ability and brain volume.

Lead author Jonathan Peelle, PhD, research associate in the Department of Neurology, explained in the press release, "As hearing ability declines with age, interventions such as hearing aids should be considered, not only to improve hearing, but [also] to preserve the brain." He added, "People hear differently, and those with even moderate hearing loss may have to work harder to understand complex sentences."
In a pair of studies, the researchers measured the relationship of hearing acuity to the brain, first measuring the brain's response to increasingly complex sentences and then measuring cortical brain volume in the auditory cortex. Older adults (60 to 77 years of age) with normal hearing for their age were evaluated to determine whether normal variations in hearing ability impacted the structure or function of the network of areas in the brain that support speech comprehension.
The studies found that people with hearing loss showed less brain activity on functional MRI scans when listening to complex sentences. Poorer hearers also had less gray matter in the auditory cortex, suggesting that areas of the brain related to auditory processing may show accelerated atrophy when hearing ability declines.
In general, research suggests that hearing sensitivity has cascading consequences for the neural processes supporting both perception and cognition. Although the research was conducted in older adults, the findings also have implications for younger adults, including those concerned about listening to music at loud volumes.
The research appears in the August 31, 2011, edition of The Journal of Neuroscience and was funded by the National Institutes of Health.
SEC Issues Alert Regarding Fraudulent Investment Fund for the Deaf
The US Securities and Exchange Commission (SEC) has charged an Internet-based investment company, Imperia Invest IBC, with securities fraud for defrauding their investors of $7 million, of which $4 million was primarily from victims who are deaf or have hearing loss.
In October 2010, the SEC obtained a temporary restraining order and emergency asset freeze against Imperia for defrauding more than 14,000 investors worldwide.
The SEC's complaint alleged Imperia fraudulently raised more than $7 million, of which $4 million was collected primarily from deaf investors in the United States.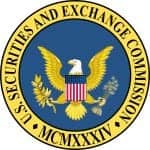 The latest alert regarding Imperia is to warn potential investors, including deaf investors, about the risk of "advance fee fraud" schemes involving companies with names similar to Imperia.
In an advance fee fraud, an investor or "eligible recipient" is asked to pay a fee in advance of receiving any proceeds, money, stock, etc, in order for the deal to go through. Once the fee is accepted via PayPal or other online service, the promised funds are never sent to the victim.
In the investment scheme, Imperia and its subcompanies have allegedly promised returns in excess of 1.2% per day. In reality, the advanced fees and investments were siphoned into foreign bank accounts, never paying any money back to victims. For more details and a sign language enhanced video of the SEC's fraud alert, go to www.sec.gov/investor/alerts/imperia.htm.
Market Report: Innovation Driving Hearing Aid Market
According to market researchers at companiesandmarkets.com, the market for ear, nose, and throat (ENT) devices is expected to reach a value of over $13 billion by the year 2017, representing a yearly increase of 7% from 2010 to 2017.

The prediction is based on the ageing global population. The World Health Organizatin (WHO) indicates that there will be 700 million people with moderate/severe hearing loss by 2015, compared with 300 million in 2011.
In 2010, the hearing aid devices category was the largest market category, accounting for about 86% of the overall ENT devices market. The global hearing aid devices market was valued at $6.6 billion in 2010 and is forecast to grow at a CAGR of 6% to reach $9.9 billion in 2017.
An increase in the penetration of hearing aid devices in the United States and the UK and technological advances, such as open fit hearing aids, are driving the growth of the hearing aid devices market. Growth has also been stimulated by higher levels of health care expenditure in developed economies and an increase in the adoption rate of hearing aid devices in emerging markets.
Although there is a postive outlook for a $13 billion ENT devices market by 2017, the authors also note a trend for consolidation in the overall ENT devices market, including hearing aids.