James Jerger to Retire as Editor-in-Chief of JAAA at End of 2011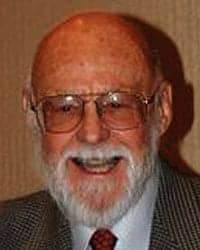 James Jerger, PhD
After 22 years as editor–in–chief of the Journal of the American Academy of Audiology (JAAA), James Jerger, PhD, will retire from his post on December 31, 2011.
American Academy of Audiology (AAA) President Patricia Kricos, PhD, offered her thanks on behalf of the membership in a press statement, saying, "It is difficult to overstate the debt of gratitude owed to Dr Jerger for his commitment to research, to the organization, and to the profession as demonstrated by his 22 years of distinguished service at the helm of JAAA."
Shortly after founding the Academy itself in 1988, Jerger and fellow founding member Brad Stach, PhD, appealed to the board of directors for the publication of a scholarly journal.
The Academy's press release commends Jerger for giving tirelessly of his time and reports that, over the past two decades, JAAA has tripled in published pages, moved to online submission and publication, gained subscribers in 20 countries on six continents, garnered inclusion in nine databases and the Journal Citation Reports, and saw its greatest number of submissions in 2010—all of which was accomplished under Jerger's leadership.
The Academy is now searching for a new editor–in–chief, who will begin on January 1, 2012.
Paul R. Rao Takes Office as ASHA's Newly Elected President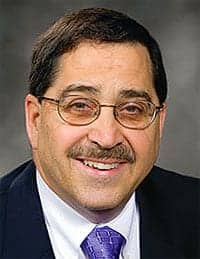 Paul R. Rao, PhD, CCC-SLP
Paul R. Rao, PhD, CCC-SLP, has taken office as the 2011 president of Rockville, Md-based American Speech-Language-Hearing Association (ASHA), effective January 1.
ASHA is the national professional, scientific, and credentialing association for more than 140,000 audiologists, speech-language pathologists, and speech-language and hearing scientists.
In addition to his elected duties at ASHA, Rao, 64, currently serves as vice president of operations and compliance at the National Rehabilitation Hospital, Washington, DC, and as visiting professor at the University of Maryland.
Rao succeeds Tommie L. Robinson Jr, PhD, CCC-SLP, who continues to serve on ASHA's Board of Directors.
In a press release, Rao stated that his goal is to better position ASHA members to serve their clients and to improve reimbursement and access for all. "As ASHA's president, I look forward to working with ASHA member-advocates to see that the Association continues to be a significant player in the new health care reform legislation in order to help bring the promise of more freedom to individuals with communication disabilities," he said.
Rao has more than 25 years of volunteer experience with ASHA and has served on a number of ASHA committees and boards.