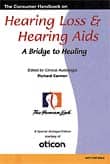 Cordless Amplified Telephone
Clarity, Chattanooga, Tenn, a division of Plantronics Inc, introduces a cordless amplified telephone available through its Clarity Professional™ brand. The C4205 amplifies incoming sound up to 40 dB, and incorporates Digital Clarity Power™ technology. This technology provides excellent sound quality by utilizing advanced technology found in hearing aids to make soft sounds audible while keeping loud sounds comfortable. The C4205 alerts users of a call with a bright, flashing visual ring indicator on the handset and base of the telephone. It uses 2.4 GHz cordless technology. Standard features include a large, lighted dial pad; vibrating handset ringer, and a 2.5 mm headset jack for hands-free telephone calls and a 3.5 mm audio output port. (800) 552-3368; www.clarityproducts.com.
---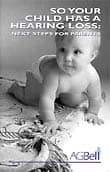 Battery Samples
Power one, White Plains, NY, a division of Varta Microbattery, offers batteries that deliver a high voltage for a long service life. These premium batteries are available on perforated, six-cell tear strips, ideal for single-cell samples. Samples provide an economical give-away that may be dispensed at the time of cleanings, repairs, etc. Tear strips are available in sizes 10, 13, 312 and 675, and are a great tool to kick-start in-office battery sales. (800) 468-2782.
---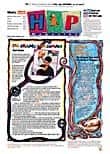 Mobile Phone Headset
Jabra, Lombard, Ill, introduces the Jabra C650, its newest headset for mobile phones designed for hearing aid compatibility. The Jabra C650 features a pivoting, noise-filtering boom microphone, and a high-performance speaker for conversation sound quality. Users of telecoil hearing aids will be able to communicate without feedback or unwanted background noise. The headset can be worn with an over-the-head band or adapted to an over-the-ear fit. (630) 442-6900; www.jabra.com.
---

Lightweight Audiometer
Grason-Stadler Inc, Madison, Wis, introduces the GSI Arrow audiometer. This device is smaller and lighter in weight than the GSI 61. It weighs about 5 pounds, and is light enough to carry to satellite sites. GSI Arrow offers pure-tone and speech audiometry with masking. It has the capability to present pure-tone or speech signals via air conduction, bone conduction, and sound field. (800) 700-2282; www.viasyshealthcare.com.
---

Private Label Batteries
ZeniPower, China, is releasing new private label batteries during the Academy of Dispensing Audiologists' (ADA) 2005 Convention, Savannah, Ga, at booth 324. Stable voltage over 1.1V and low impedance ensure a long-lasting battery for digital hearing aids. A strictly controlled manufacturing process is designed to provide high reliability and consistency. (866) WWW-CELL; (800) 279-8072; www.zenipower.com.
---

Miniature BTE Hearing Aid
Beltone, Chicago, offers the Beltone MIA™, a mini BTE hearing aid. With dual-microphone technology, users can better understand speech in noisy situations, according to the company. It also features automatic cancellation of feedback when using a telephone. Even with its small size, the Beltone MIA uses a volume control and push-button program control the same size as those found on larger hearing instruments. (800) 621-1275; www.beltone.com.
---

Interchangeable BTE Covers
Starkey Laboratories Inc, Eden Prairie, Minn, offers Faces, interchangeable coverings for its J13 BTE hearing instruments. The snap-on design allows users to customize their BTEs with one of 36 colors and patterns. They come in a wide range of hair and skin tones to appeal to appearance-conscious patients at any age. Aimed at pediatric fittings, Faces can help children develop unique and positive attitudes about amplification. Faces are available in two configurations: one allowing access to all controls, the other covers everything but the microphone opening. (800) 328-8602; www.starkey.com.
---

Sound Field System
Comtek, Salt Lake City, offers TA-1, a digitally synthesized desktop soundfield system. TA-1 helps increase the voice level of a teacher over background noise. Hearing aids can be used more effectively without the use of direct audio input cords or neck loops. Features include one ChatPack desktop speaker with rechargeable batter and battery charger, plus Comtek's digitally synthesized PR-216 receiver, M-216 transmitter, HM-100 headset, ChatPack carrying pouch, and carrying case. (800) 496-3463; www.comtek.com.
---

Multi-Microphone Technology
Hansaton Hearing Systems, Mobile, Ala, offers Activo MM with multi-microphone technology to help enhance hearing in difficult acoustic environments. Digital voice detection increases speech in loud surroundings. The device automatically lets users know when batteries are running low. It is also available as a mini-BTE instrument. (800) 525-7936; www.hansaton.com.
---

Ready-fit Earplugs
Etymotic Research Inc, Elk Grove Village, Ill, offers ER-20 High-Fidelity earplugs. Using patented technology that replicates the natural response of the ear canal, sound heard through these earplugs is clear, but quieter. The noise reduction rating for ER-20 High-Fidelity earplugs is 12 dB. Each package includes one pair of earplugs, carrying case, and instructions. It is available in six colors with an optional neck cord. (888) ETYMOTIC; www.etymotic.com.
---

Hearing Screener
GN Otometrics, Bloomington, Minn, offers AccuScreen for infant hearing screening. AccuScreen offers three types of technologies: TEOAE, DPOAE, and ABR. Its modular platform allows users to tailor AccuScreen to the specific screening technologies needed. Wireless data transfer lets users exchange information with a PC, and it allows users to store results for up to 250 patient tests in its built-in memory. Other features include an ultra lightweight probe, carrying case, PC interface, IR port, and an automated OAE and ABR test sequence. (800) 362-3736; www.gnotometrics.com.
---

Early Intervention Toolkit
The Alexander Graham Bell Association for the Deaf and Hard of Hearing, Washington, DC, offers Learn to Talk Around the Clock: A Professional's Early Intervention Toolbox by Karen Rossi, MA. This comprehensive early intervention program is designed for professionals working with families of children who are deaf or hard of hearing. It focuses on eight language signature behaviors known to foster communication development. Program materials include a demonstration video, quick-start guide, skill-building folders, and worksheets to track the family's progress. (202) 337-5220; www.agbell.org.