New Manufacturing Facility
Siemens Hearing Instruments has opened a new state-of-the-art, high-tech 28,000 sq.-ft. manufacturing facility in La Mirada, Calif, featuring the company's exclusive custom LasR™ lab for production and research and development. This new facility is 40% larger than Siemens' previous facility in Cerritos, Calif. For more information, call (800) 998-9787.
Newsletter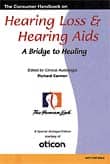 Hearing HealthCare News
Hearing HealthCare News®, White Plains, NY, a customized patient newsletter, has reached the 20 million-copy mark, according to the company. The newsletter was started in 1986 by audiologist Dennis Hampton, PhD. After using it in his own practice, Hampton began publishing customized versions for audiologists and dispensing professionals to send to their own patients. Since then, more than 20 million copies have been sent to more than 400,000 hearing aid users throughout the US and Canada. The company also publishes Audiology HealthCare News®, a customized newsletter for audiologists to send to physicians and other healthcare providers. For more information, www.hearinghealthnews.com.
---
Brochures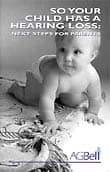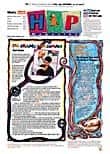 Parthenon Publishing
Parthenon Publishing, a division of CRC Press, Boca Raton, Fla, introduces four new titles of interest to audiologists and other hearing professionals. Among the publications: An Atlas of Skull Base Surgery, which describes the steps by which each of the key anatomical structures at the skull base and inner ear may be accessed in order to perform advanced surgical interventions; Primate Audition: Ethology and Neurobiology, edited by Asif Ghazanfar, PhD. This book brings together the knowledge of world experts on different aspects of primate auditory function; An Atlas of Ear, Nose, and Throat Disorders, a up-to-date reference guide that contains over 90 color photographs, figures, and tables; and The Clinical Handbook of Ear, Nose, and Throat Disorders, written by William R. Wilson, MD. To order copies, call Parthenon at (800) 272-7737, or visit www.crcpress.com.
---
Conferences
Missouri Hearing Society
The Missouri Hearing Society Annual Meeting, will be held on March 21-23, 2003, in St Louis. The conference theme, "The Future Is Now", highlights an education program including middle ear implants, ototoxic agents, ear pathology, dual mic efficacy, hearing loss on academic problems, and the latest HIPPA issues. For more information, contact the MHS executive director at (573) 636-2822 or [email protected].
American Auditory Society
The American Auditory Society, Dammeron Valley, Utah, presents the 2003 Scientific and Technology Meeting on March 13-15 in Scottsdale, Ariz. The meeting will feature a lecture by Brian C. J. Moore, PhD, entitled, "Using Psychoacoustics to Explore Cochlear Function: Basics Mechanisms and Applications to Hearing Aids". For more information contact Wayne Staab, (435) 574-0062; www.amauditorysoc.org.
Acoustic Associates Ltd
Acoustic Associates Ltd presents the following training courses and seminars: The Principles of Noise Assessment, on June 24, 2003 in Chicago; a Training Course in Audiometry and Hearing Conservation, to be held on April 23-25 and June 25-27, 2003 in Chicago; and a Refresher Seminar in Audiometry and Hearing Conservation, to be held on April 22 and June 25-26, 2003 in Chicago. For information about all these events, call Tracy at (847) 359-1068, or visit www.AcousticAssociates.com.
Institute of Noise Control Engineering
The Institute of Noise Control Engineering, Columbia, Md, presents the Noise-Con 2003 Conference and Exposition, to be held on June 23-25, 2003 at the Renaissance Cleveland Hotel in Cleveland. The exhibition will be held in conjunction with the Noise-Con 2003 Congress, where 400-600 attendees are expected. These will include engineers, technicians, and managers interested in noise control products, services, and instrumentation. Areas include transportation noise, material properties, industrial noise control, environmental acoustics, architectural acoustics and building noise, HVAC noise, and product noise. For more information, contact Richard J. Peppin, exposition manager, at (410) 290-7726.
Iowa Association of Hearing Health Professionals
The Iowa Association of Hearing Health Professionals (IAHHP), West Des Moines, Iowa, will hold its Spring Conference at the West Des Moines Marriott, West Des Moines, on March 28-29. The accompanying trade show will feature a variety of hearing aid dealers and audiologists, as well as other exhibitors displaying their new product lines. An opening reception will include door prizes. For more information, or to register as an exhibitor, contact Bev Thomas at (515) 440-6057.