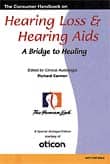 Siemens Hearing Instruments
Kathy Gross has been named product manager of BTE products. Gross, formerly a staff audiologist for a custom manufacturing support group, worked at a hospital in Canada prior to joining Siemens customer service department four years ago. She received a BS in physiology from McGill Univ. in Montreal and an MA in audiology from the Univ. of Massachusetts at Amherst.
---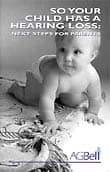 Widex Hearing Aid Company
John A. Nelson, PhD, has joined the company as a research audiologist. He completed his audiology masters degree in 1992 at the Univ. of South Carolina, Columbia, followed by a clinical fellowship year at the Veterans Affairs Medical Center. In 1998, he completed his doctor of physiology degree in speech and hearing science with a focus on electrical engineering and DSP hearing aids.
---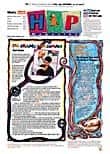 Central Institute for the Deaf
Brad A. Stach, PhD, director of audiology and clinical services at CID, has been appointed to the Missouri Commission for the Deaf. Stach will serve on the Commission through March 22, 2002. He will be responsible for overseeing and administering CID Hearing Central, clinic outreach program and CID Deaf Service while serving as professor of audiology at the Washington Univ. department of speech and hearing. Stach is also the author of Clinical Audiology: An Introduction.
Stach completed his undergraduate work at New Mexico State Univ., followed by graduate work at Vanderbilt Univ. He earned his doctorate from Baylor College of Medicine. Stach's experience includes directing clinical audiology programs and serving as president and CEO at a hearing and speech clinic prior to joining CID in March 2000. Stach has also taught at several universities, most recently as a professor in the School of Human Communication Disorders and associate professor in the department of Otolaryngology at Dalhousie Univ. in Halifax, Nova Scotia.

Noelle Robbins has joined the clinic outreach program as CID clinic business manager. She will be responsible for managing business operations for the main St. Louis clinic and its two satellite clinics in Illinois. Robbins holds a bachelor's degree in computer information systems from Westfield State Univ. in Massachusetts and an MBA from Webster Univ. She has more than 11 years of experience in managing medical offices and clinic sites. Most recently, she served as a membership service manager for the 89,000-member American Academy of Family Physicians.
---

Wynd Communications
John Archdeacon joins the company as vice president of customer satisfaction. In his new role, he will organize and direct the company's support groups to help ensure that WyndTell customers receive service and support that meet their expectations.
---

Starkey Labs
Susan Phillips joins as part of the customer service audiology/technical support team. She will be responsible for providing audiology, technical and computer support to Starkey customers throughout the nation. Phillips has more than seven years of hearing instrument manufacturing experience and has worked extensively with a variety of programmable and digital hearing instrument systems and software applications. Phillips holds her masters degree in audiology from the Univ. of Maryland.