NYPD Cops with Hearing Aids File Discrimination Complaints with EEOC
The New York Times is reporting that two former police officers with hearing aids have filed a discrimination complaint with the Equal Employment Opportunity Commission (EEOC) against the New York Police Department (NYPD). The officers were forced to retire because of their use of hearing aids.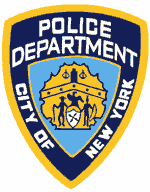 The article states that new officers with diagnosed hearing loss are not allowed to join the NYPD, but that existing officers who were diagnosed with hearing loss could wear a hearing aid, although this policy was informal. In at least two cases, the NYPD even reimbursed the officers for the hearing aids.
In late 2009, according to the Times article, the NYPD began to rigorously enforce its ban on hearing aids. The policy forced some officers to retire and other officers with hearing aids to remove their hearing aids before going on duty,Former officers Daniel Carione, 44, and Jim Phillips, 40, have filed complaints with the EEOC, saying that the NYPD policy will deter officers from reporting their hearing loss and getting treatment.
Furthermore, the officers claim that the NYPD's "don't ask, don't tell" type of policy may create a danger for existing officers with hearing loss, since they may not be able to hear commands or radio calls accurately without a hearing aid.
Many large cities accommodate both new recruits as well as existing police officers who have hearing aids. For example, the San Diego Police Department only requires that officers wear approved hearing aids while on duty and be pre-approved by an audiologist with a soundfield test.
Paul J. Browne, the NYPD's chief spokesman, said in the Times that hearing aids were unreliable and could be knocked away by a criminal. The officers countered that eyeglasses could also be knocked away, but were nevertheless allowed.
According to Americans for Effective Law Enforcement Law Library of case summaries, there have been numerous similar cases in various police and fire departments. Some cases were settled in favor of the various city departments, while others sided with the police officers.
Unitron Releases Video Featuring "Favorite Sound" Participants
Unitron has concluded its "Favorite Sounds" campaign with a video that highlights the favorite sounds of hundreds of hearing care professionals.
In March 2011, Unitron launched its Favorite Sounds campaign to recognize individuals who have dedicated their lives to helping people with hearing loss.
The social media campaign invited hearing care professionals from around the world to write their favorite sounds on a poster and upload the photograph to the Favorite Sounds Web site (mysound.unitron.com/home).
The first wave of the Unitron initiative, which reached out to United States hearing health care professionals, concluded at the end of April, and has resulted in the production of an inspirational video that shares the message that "Hearing matters."
The video on Unitron's Web site showcases sound contributions from hundreds of hearing health care professionals, including such favorites as a baby's heartbeat, the roll of thunder, and milk steaming for a latte.
Along with the video, a full gallery of all sound submissions can be viewed at www.unitron.com/mysound.
"We have been tremendously pleased by the response to this program as it rolls out to hearing health care professionals in the countries we serve." says Unitron president and CEO Michael Tease. "Clearly, our partners and customers are equally moved by the power of sound, and share in Unitron's passionate belief that 'hearing matters.'"
For every submission of sound received, Unitron's American division donated a financial contribution to the National Education for Assistance Dog Services (NEADS), a nationally recognized nonprofit organization established to provide guide dogs for deaf and disabled Americans. Similar philanthropy programs were initiated for other countries.
Favorite Sound campaigns are now under way or planned in other countries where Unitron operates, including Canada, France, and Germany
Oticon's Beck and Sockalingam Nominated for BSA's Jos Millar Shield Award
The editors of the British Society of Audiology's BSA News have nominated Douglas L. Beck, AuD, director of professional relations at Oticon, and Ravi Sockalingam, PhD, AuD, senior audiologist at Oticon, for the Jos Millar Shield Award.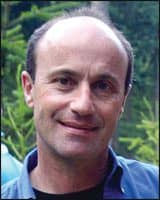 Douglas L. Beck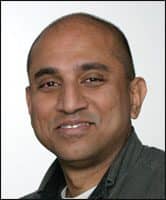 Ravi Sockalingam
The Jos Millar Shield Award is given to the authors of the best paper published in the BSA News during the year. Beck and Sockalingam are being recognized for their article "Can Advanced Signal Processing Facilitate Spatial Hearing?" which was featured in BSA News, Issue 62.
The Jos Millar Shield Award is held for 1 year and carries a certificate for the winners. It will be presented at a dinner during the BSA Annual Conference in London, which is being held from September 9 to 11, 2011.
Both Beck and Sockalingam are frequent contributors to The Hearing Review.
The most recent article co-authored by Beck and Sockalingam was "Facilitating Spatial Hearing Through Advanced Hearing Aid Technology," published in HR 's April 2010 edition.
In addition, they have co-authored numerous articles with other colleagues for HR.
The Hearing Review editors congratulate Beck and Sockalingam for the Jos Millar Shield Award nomination.