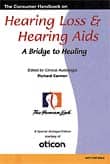 HR recently spoke with Frank Wang, general manager of ZeniPower Battery Co, Zhuhai, China, about some of the current trends in the industry.
What's new at ZeniPower?
We recently launched our 2005 digital hearing aid batteries at the American Academy of Audiology (AAA) Convention in Washington, DC. The new battery features top performance that is optimized for digital hearing instruments. It has higher voltage and higher drain output, making it ideal for today's digital aids. By our comparison test with all the competitors, we are the second best under the new proposed IEC pulse testing standard. We never compromise on quality. Now we also have the capability to provide our customers private labeled batteries, packed in either 4-, 6- or 10-cell dial packs for their own practice promotion.
What are the current trends in your industry?
Batteries are facing the strong challenge of digital hearing aids, which are more power hungry. We have our patented technology that is specially designed for lower impedance, higher voltage, and higher drain output. These advantages make our batteries a leader in quality among today's battery suppliers.
The other trend is that the world's production is moving into China. People may not know that over 40% of hearing aids today are made in China, including most of the top brands. Similarly, we make top-performance batteries at the world's best pricing, which is the main explanation for this "Made in China" trend.
What keeps your customers coming back?
All successful companies have something in common: top quality and the best service. We have one more than that: best pricing. We can deliver the private-labeled batteries in 2 days starting from just five cartons. We provide our customers with what we believe are the industry's top-quality batteries, and bring more value to our customers as we significantly lower their purchasing cost by up to 50%.