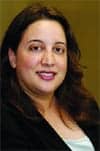 An estimated 20 million people suffer hearing loss. Of that number, only 6 million are fitted with hearing instruments. Why do so few individuals seek assistance? One reason is the stigma of wearing a hearing instrument. Another reason is because many people are unaware of the services that an audiologist can provide. However, because of the efforts of a number of organizations, including the American Speech-Language-Hearing Association (ASHA) and the Audiology Foundation of America (AFA), the public will soon have a better understanding of their hearing health and greater confidence in the professionals they can seek out for help.
As of last year, the ASHA began implementing changes in the field of audiology to raise the educational bar for future practitioners, as well as commissioning a validation study for the entire profession. In a similar effort, the AFA is spearheading a movement to establish AuD as the professional doctorate for audiology, and promote the degree as a condition for state licensure. By doing so, the status of audiology will be raised within the medical community. As a result, standards and practices in the field of audiology education are undergoing a major transition.
Aside from playing an instrumental role in establishing the AuD, the AFA is assisting schools in developing curricula for audiology programs, and in setting basic course criteria for all practitioners (it is one of the AFA's goals to actively establish audiology as a preferred career path). In addition, the foundation is at the center of an effort to increase public awareness of hearing health care, and make visits to the neighborhood audiologist as commonplace as an annual visit to the optometrist or general practitioner.
For additional information about the proactive efforts of the Audiology Foundation of America, see "Centers of Excellence" .
ASHA and the AFA are to be commended for their efforts to establish audiology as a serious presence within the medical community, and, as a result, making basic hearing health more accessible to the general public.
Rogena Schuyler Silverman
Senior Editor
[email protected]
www.hearingproductsreport.com
PS: In a side note, please don't forget to visit our booths at the upcoming International Hearing Society meeting in Reno, and the annual meeting for the Association of Dispensing Audiologists in Palm Springs. We'll see you there!