Audiology Foundation of America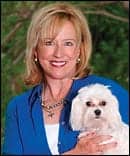 Deborah R. Price
The Audiology Foundation of America named Deborah R. Price, AuD, the new chair of its board for 2007-2008. In addition, two new directors, Dierdre M. Anderson, AuD, and Granville Y. Brady, Jr, AuD, joined as new board members and assumed their duties January 1.

Dierdre M. Anderson
Price owns Hearing Professional Center in Dallas and has been an audiologist in private practice for almost 25 years. She was a member of the first graduating class at the Arizona School of Health Sciences in 2000. When Price founded the Hearing Professional Center in 1983, it was the first free-standing diagnostic center in Dallas. She has served on the AFA Board since 2002, and as vice chair since 2003.
"One of the reasons I'm so excited about serving as chair of the AFA is that I've worked my entire professional career not just serving patients, but working in organizations to move the profession forward," Price said. "Serving as chair of the AFA is a culmination of the goals I've always had throughout my career, and I'll continue to encourage other audiologists to serve and give back because the profession has given so much to us."

Granville Y. Brady, Jr
Anderson earned her AuD from the Pennsylvania College of Optometry, School of Audiology in 2001, and has been in private practice in Massachusetts since 1996. Two days a week she works serving the Spanish-speaking population and also has many pediatric patients. She dispenses hearing aids to hearing-impaired patients of all ages, and is a member of both ADA and AAA.
Brady holds an AuD from the Arizona School of Health Sciences (ASHS) and has owned a private practice in New Jersey for 23 years. Brady began his career as a school speech and hearing specialist and later became manager of hearing conservation for General Electric and director of speech and hearing at the Robert Wood Johnson Rehabilitation Institute. Brady teaches business at ASHS and is a member of ADA and AAA.
Amplifon Group
Amplifon Group, Plymouth, Minn, announces Brian Taylor, AuD, has joined the company's corporate office in Milan, Italy, as global training manager. Formerly the director of professional development at Amplifon USA's headquarters in Plymouth, Taylor will share his expertise with Amplifon Group's global brands for the next two years. Taylor received his bachelor's degree from the University of Wisconsin-Eau Claire, his master's degree from the University of Massachusetts, and his doctorate of audiology from Central Michigan University. He is a member of AAA and ASHA.
AG Bell Board Appoints Transition Team

K. Todd Houston
The board of directors of the Alexander Graham Bell Association for the Deaf and Hard of Hearing (AG Bell) today announced the appointment of a transition management team following the departure of executive director & CEO K. Todd Houston, PhD, announced January 30.
Karen Youdelman, EdD, president of the AG Bell board of directors, and several members of the board's executive committee will provide oversight to the team, which includes Corinne Abbott, chief advancement officer; Gayla Hutsell, chief programs officer; and Scott Smiley, chief operating officer.
"AG Bell is pleased to have such a qualified team of individuals leading the day-to-day management of the organization during this time of transition," Youdelman said.

Karen Youdelman
AG Bell has also appointed an executive search committee led by Inez Janger, immediate past-president of the AG Bell board and a career human resources consultant. Over the next several months, the committee will work with an executive search firm to select a new executive director.
Janet Deppe has been named director of state advocacy at the American Speech-Language-Hearing Association (ASHA) in Rockville, Md. Previously she was director of state special initiatives at ASHA.
"Janet's strong advocacy background and her proven track record of working with state speech-language-hearing associations make her the ideal person to further ASHA's commitment to state advocacy," ASHA Executive Director Arlene Pieranton, said. "We are delighted she has assumed this key staff leadership advocacy position."

Janet Deppe
Deppe previously served as director of programs for CASE, a non-profit advocacy organization in California, and was the director of an IDEA Part C Early Intervention demonstration project at San Francisco State University. Deppe has a bachelor of science degree from the University of Missouri, Columbia, and a master's in speech-language pathology from Southern Illinois University.
Sonus Hearing Care Network
Sonus, Plymouth, Minn, promoted Michelle Giddings to Midwest regional director. Formerly the area sales manager for the state of Michigan, she now oversees 39 Sonus clinics in Michigan, Minnesota, Wisconsin, and Indiana. Giddings joined Sonus in 2004, and she has been a licensed hearing instrument specialist since 1982. She was board certified by the state of Michigan in 1994. Giddings earned her master's certificate in auditory prosthetics and was elected to the Michigan Hearing Aid Society in 2002.