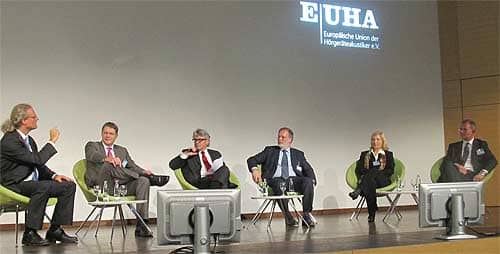 Siemens Audiologische Technik's Josef Chalupper (far left) makes a point at the round-table discussion titled "What's the Philosophy Behind the First Fit?" that included (l to r from Dr Chalupper) Horst Wernecke of Oticon, EUHA President Martin Blecker (moderator), Harald Bonsel of Acousticon, Birgit Ramin of Widex, and Michael Boretzki of Phonak during the 2011 EUHA Congress in Nuremberg, Germany.
The 57th International Congress of the European Union of Hearing Aid Acousticians (EUHA) will be held on October 24 to 26 in Frankfurt, Germany. As one of the key events on the worldwide hearing industry calendar, EUHA provides its members and attendees with a wide selection of educational venues presented by world experts from academia, industry, and retail practices. The trade exhibition is perhaps the most vibrant and well-attended of all world events, featuring products and services offered by over 115 companies.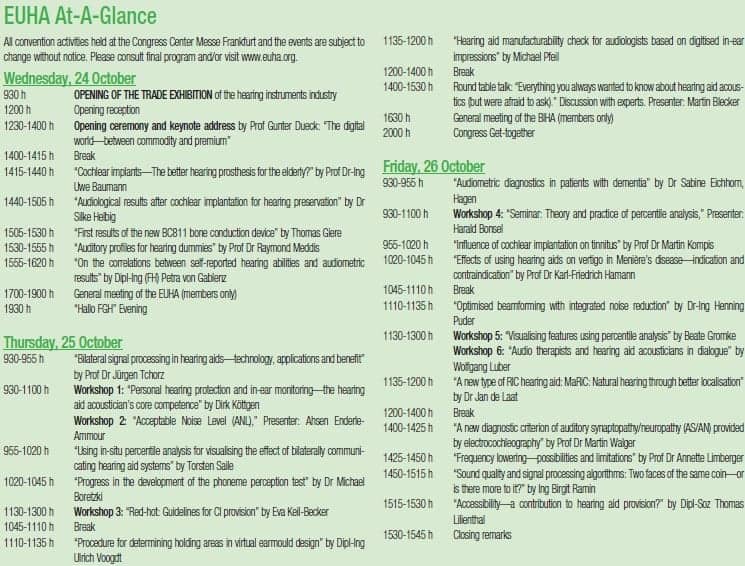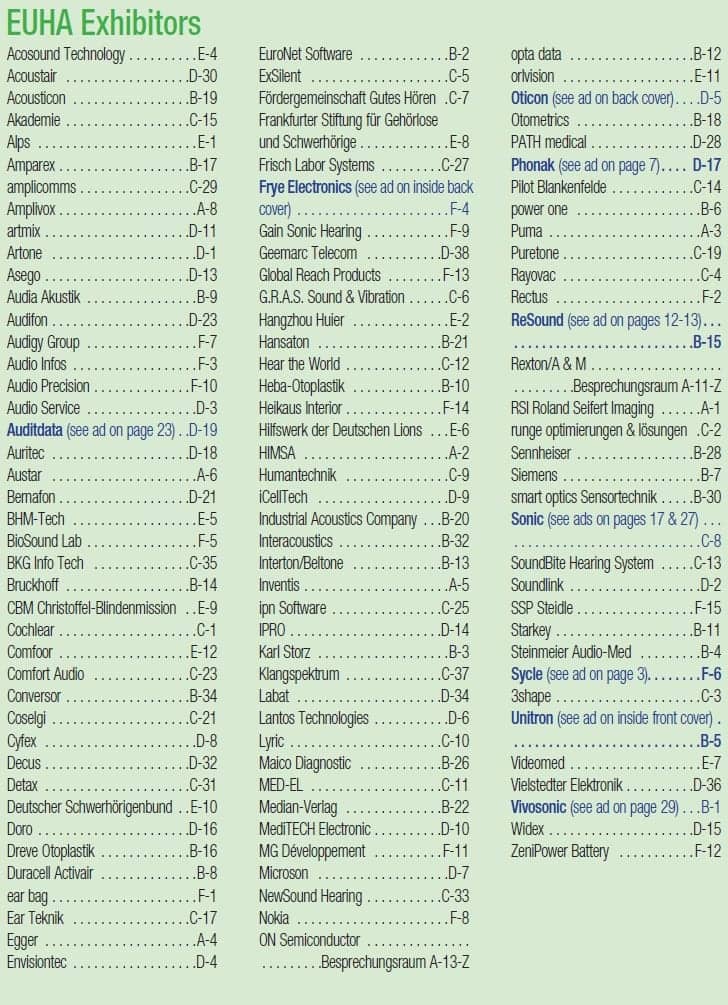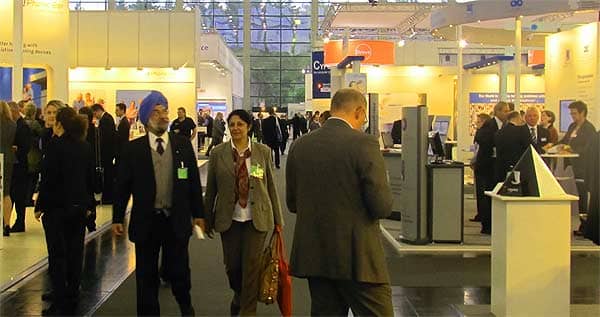 The German Congress attracts a large international audience and has become the industry's premiere venue for new high-end product launches.