Business
Beltone New England Opens New Corporate Office
Beltone New England celebrated the opening of its new corporate office in Warwick, RI, in May. Among the attendees were Michael And­re­ozzi, president, Beltone New England; Todd Murray, president, Beltone USA; and Rhode Island US Sen Jack Reed.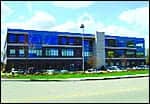 Beltone New Eng­land has experience tremendous growth in the past four years. Under Andreozzi's dir­ection, the organization has become the largest Beltone practice group in the US, the company reports. It has expanded from seven offices in Rhode Island in 2002 to more than 50 offices in seven states.
"This new office symbolizes the extraordinary accomplishments that Michael and his team have achieved over the past four years," Murray says. "We applaud Michael's leadership and dedication to the hearing health care profession over the past 23 years, and look forward to his future contributions."
"The foundation for our tremendous growth comes from teamwork in our organization," Andreozzi says. "Everyone has a voice, everyone shares ideas on how to grow the business, and everyone is recognized for their efforts. Everyone in our group has a passion for helping people hear better."
Reed, a strong supporter of Beltone New England, has been a leader in many issues in Congress, including education and health care. He serves on many committees, including the Senate Health, Education, Labor, and Pensions committees.
---
Events
Scott Haug Foundation to Host 22nd Annual Retreat
The Scott Haug Foundation is hosting its 22nd Annual Scott Haug Hill Country Audiology Retreat from September 28-October 1. This year's retreat will be held at a new location: The TBarM Ranch and Resort in New Braunfels, Tex.
The Foundation has set up an educational slate full of well-known speakers, including Richard Seewald, PhD, Gus Mueller, PhD, Tomi Browne, AuD, and Robert Turner, PhD.
For more information on the event and how to register, visit www.scotthaug.org. Room reservations with the TBarM Ranch and Resort can be made directly by calling (800) 292-5469. Rooms are limited and will only be held until August 1.
Mid-Atlantic Hearing Care Conference
The North Carolina Association of Hearing Care Professionals and the South Carolina Hearing Aid Society is hosting its Mid-Atlantic Hearing Care Conference on August 10-12, 2006, in Greenville, SC. For more information, contact Vicki Thomas at (843) 556-7705; [email protected]
---
Nominations
2006 Oticon Focus on People Awards Calls for Nominations
Oticon Inc, Somerset, NJ, is seeking nominations of outstanding individuals with any degree of hearing loss for the 2006 Oticon Focus on People Awards. The national awards program, created by Oticon Inc in 1998, honors hearing-impaired students, adults, and advocacy volunteers whose accomplishments demonstrate that hearing loss does not limit a person's ability to make a difference in their families, their communities, or the world.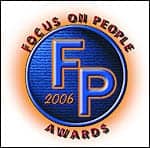 By spotlighting people with hearing loss and their achievements and contributions, Oticon aims to change outdated stereotypes that discourage people from seeking professional help for their hearing loss. Now in its ninth year, the program has awarded more than $120,000 to deserving individuals and the not-for-profit causes of their choice.
"We know that people with hearing loss make incredible contributions in all walks of life," says Peer Lauritsen, president of Oticon Inc. "But, for many, negative stereotypes persist. We believe these hurtful stereotypes influence the more than 80% of individuals who hesitate to seek help for their hearing loss. Through this program, Oticon hopes to motivate people to speak with hearing care professionals about the new technologies that can enable them to live the lives they want with the hearing they have."
This year the program offers awards in five categories:
Student, for young people with hearing loss, ages 6-21, who are full-time students.
Adults, for people with hearing loss, ages 21 and above.
Advocacy, for adults with hearing loss, ages 21 and above who actively volunteer their time in advocacy or support efforts for the hearing-impaired and deaf community (full-time students in advocacy should apply for the Student category).
Practitioner, a special award for hearing care professionals who are currently in practice.
Pediatric Practitioner, a special award for hearing care professionals in school or clinical settings.
Winning nominations will be announced at the Oticon Human Link Conference in the fall. First-place category winners will receive a $1,000 award and a $1,000 donation by Oticon to a nonprofit cause of their choice. Second-place winners will receive $500 and third-place winners will receive $250. All nominees, regardless of whether they are selected as category winners, will receive a Certificate of Recognition. Nominators complete a simple form that asks for a brief description of the nominee's accomplishments and contributions that distinguish them as role models for all—but especially for others who struggle to overcome the stigma of hearing loss. To complete an application, please visit www.oticonus.com. The deadline for award nominations is September 15, 2006.