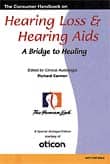 Yuri Sokolov, PhD, MBA, president and CEO of Vivosonic Inc, Toronto, Canada, tells HR about his company's solution to ABR testing.
Q What is unique about your company?
A It is an extraordinary team that is capable of sensing the practitioners' problems, identifying the causes, and focusing and finding novel solutions to the problems. I am really proud to work with such a great team.
Q What is Vivosonic's solution, and what problem does it solve?
A We created Integrity™, the world's first Bluetooth® wireless auditory electrophysiology system. It solves the fundamental problem in Auditory Brainstem Response (ABR)—the problem of artifacts and noises that have been frustrating audiology practitioners for decades. Integrity™ records clear ABR even in electro-magnetically harsh environments and non-relaxed patients—thus enabling practical, efficient ABR for diagnostics and threshold estimation in any setting: hospital wards, ICU's, NICU's, general offices, and the patient's home.
Q How do you see the auditory diagnostic equipment market evolving in the next few years?
A The evolution will be driven by the needs of intervention in all ages, particularly infants: Effective intervention starts with precise assessment and diagnostics. Yet, the increasing workload on clinicians and economic constraints will require diagnostic tools to be practical and efficient.
Q What's next for your company?
A Extending the Integrity™ functional modules to further address the needs of practitioners in objective diagnostic tools: TEOAE and DPOAE, ECochG for differential diagnostics, ASSR for threshold estimation in severe-to-profound hearing loss, and VEMP for balance diagnostics. As with ABR, these functions will be well protected against noises and artifacts, and will help practitioners enhance their clinical and economic efficiency. w
---
Industry Insider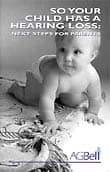 Brian Kinnerk, president of Unitron Hearing US, Plymouth, Minn, tells HR how customer feedback plays an important role in new product development and changes to customer service.
Q Tell us about your latest products.
A Building on the success of the Conversa.NT Moda, the Moda 10A BTE has now been added to the affordable Unison 3 and Unison 6 product lines. The new Unison Moda allows our customers the opportunity to fit more cost-conscious clients with high-value, open-fit hearing instruments. Unitron Hearing is committed to offering our customers a better value by providing more features at each price point.
At the AAA convention, Unitron Hearing will be introducing its next premium class product, named Indigo. Indigo is based on our next-generation chip technology allowing for advanced sound processing not previously made possible. The end result is a sophisticated, easy-to-fit, remarkable-sounding hearing instrument, with an automatic program providing predictably superior listening in multiple environments. We have also added datalogging to provide the clinician with additional information about the patient's listening experience.
Q How do you stay on top of industry trends?
A As a company focused on practical solutions, we listen to our customers and what their expectations are instead of following our competitors. We regularly host customer symposiums and focus groups to gain insight into our customers' wants and needs. We take this feedback into consideration when making decisions on future products and our services. Our philosophy is a no-nonsense strategy for providing excellent technology at an outstanding value.
Q How do you see the market evolving in the next few years?
A Open-fit hearing instruments are expected to be the catalyst to breaking down the barriers of stigma and non-performance to younger and younger audiences. The growing popularity of the open-fit category and successful fittings on new hearing aid users will lead to faster market growth.