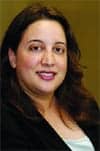 Despite the contradictory claims of some critics, there are countless benefits to living in a world of heightened media awareness. Whether it is print, broadcast, film, or internet, the media provides the public with information that helps bring clarity and understanding of circumstances and events that touch everyday lives. Indeed, the media is a significant instrument in helping Americans gain better understanding of deafness and hearing loss.
Not long ago, in October 2001, controversial broadcast personality Rush Limbaugh announced to his listeners that he had been stricken with sudden hearing loss due to [a condition known as] auto-immune inner ear disease (AIED). From the time of his announcement, to the moment he was provided with a cochlear implant at the House Ear Clinic and Institute in Los Angeles, hearing issues and experts became a prime media focus.
According to Christa Spieth, director of media relations and communications at the House Ear Clinic and Institute, since October, there has been a steady rise in the institute's web site hits, as well as calls inquiring about AIED, cochlear implants, and general hearing loss. "Mr Limbaugh's experience has contributed and continues to significantly contribute to national public awareness concerning hearing issues," says Spieth, who believes that Limbaugh's insistence to continue his career, despite his condition, has also been an inspiration to all individuals coping with disabilities.
This editor applauds the enduring benefits that have seemingly resulted from Limbaugh's willingness to share intimate details of his condition and surgical procedure with the public, using his strong media presence to make a difference. N
Rogena Schuyler Silverman
Senior Editor
[email protected]