Delaware Governor Markell Signs Two Hearing Loss Related Bills into Law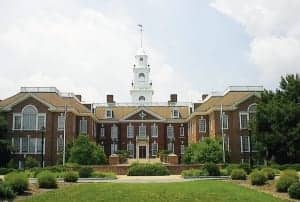 Delaware's governor, Jack Markell, has signed into law two pieces of legislation relating to hearing healthcare. One law provides telecommunications services for the deaf and those with hearing loss or speech disabilities. The other law updates the state's Universal Newborn and Infant Hearing Screening Act.
Senate Bill #248 provides persons who have deafness, hearing loss, or speech disabilities with telecommunications service for analog communications devices. Delaware is the only state that does not provide such service. The bill also creates a funding mechanism for relay service for those with hearing loss or speech disabilities.
The second law, House Bill #384 w/HA1, updates the Universal Newborn and Infant Hearing Screening Act. Provisions will now require tracking and intervention protocols by health care workers. In addition, hospitals are now required to give families with newborns information on early intervention and treatment for deafness and hearing loss.
The law also creates the Early Hearing Detection and Intervention Advisory Board. This new body will advise state officials on issues relating to the newborn hearing evaluation, intervention, treatment, and follow-up care for infants and children with hearing loss. The board's 11 members will be appointed by Governor Markell and serve 3-year terms that are renewable.
---
Advanced Bionics Introduces iPad App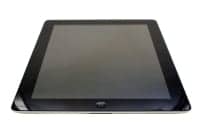 Advanced Bionics (AB) recently announced the launch of its iPad app for choosing colors and styles for Neptune, the company's swimmable sound processor for cochlear implants.
The Build myNeptune app for Apple's iPad is available in Apple's App store as a free download. The interactive app allows users to design their ideal Neptune look by choosing from hundreds of color combinations.
In addition to offering waterproof technology, Neptune features its proprietary "freestyle" processor design. The freestyle offers a variety of accessories that can enable recipients to wear the processor anyway they choose, such as in the hair, on an arm, or under a collar, or for those who prefer a more discreet look, it can be placed in a pocket or purse.
---
200 Ideas Submitted for Ida's "Ideas" Campaign So Far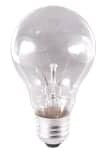 More than 200 original ideas have been posted on awarenessforhearingloss.com since the Oticon Foundation and Ida Institute launched "Ideas, Speak Up—Action and Awareness for Hearing Loss," a call for ideas to build awareness of hearing loss.
The Ida Institute reports that submissions have been received from around the globe and have included a wide variety of suggestions, from sophisticated smartphone apps to a simple sugar packet campaign.
"With two months remaining in the Ideas Campaign, we encourage everyone to visit awarenessforhearingloss.com and post an idea," says Ida Institute managing director Lise Lotte Bundesen. "Your idea may be the one that captures the imagination of our judging panel or ignites a collaborative discussion that results in a winning concept with the potential to effect change locally or globally."
Ideas submitted do not have to be technical. They can be as simple and intuitive as a witty message printed on coffee cups and sugar packets, which was suggested by contributors from South Africa and Canada. Other ideas take an innovative approach to educating the general public, such as development of an internationally recognized hearing inclusivity symbol that can serve as a visual reminder for good communication practices. More high tech and high profile concepts proposed by contributors from Denmark and the United States include awareness-building smartphone apps and international fashion events where high fashion is complemented with the latest design in hearing instruments.
In keeping with Ida Institute's commitment to the open innovation process, participants can share, debate, comment, and vote for ideas posted on awarenessforhearingloss.com.
Bundesen says that the campaign is already seeing positive results from just building the Ideas competition Web site. "The community of individuals committed to making a difference for people with hearing loss continues to grow on a daily basis," notes Bundesen, "It is clear that the online forum is an 'idea' that is already helping to raise awareness and effect positive change for people with hearing loss."
The open call for ideas runs through September. From October through February 2013, implementation plans for the top 10 ideas will be developed. Subsequently, an expert panel of judges, made up of thought leaders in a variety of hearing and health care, innovation, and communication disciplines, will select three winning ideas that will be announced at the 2013 AudiologyNOW! conference.
Visit www.awarenessforhearingloss.com to register.
---
GN Otometrics Extends All Warranties to 2 Years for All Brands

GN Otometrics, the Copenhagen-based parent company for diagnostic equipment manufacturers MADSEN, AURICAL, and ICS, has extended the warranty for all of the brands' products to 2 years, effective immediately.
Dan McNulty, general manager at GN Otometrics North America, commented in the press statement, "This new policy reflects confidence in our quality assurance program and our commitment to provide customers with industry-leading product quality."
For more information, visit www.otometrics.com.
---
US Task Force Finds Insufficient Evidence for Benefits of Adult Hearing Loss Screening in Primary Care Settings
The US Preventive Services Task Force (USPSTF) has determined that there is not enough evidence to recommend for or against age-related hearing loss screening by primary care doctors. The decision was published online in the Annals of Internal Medicine.
In the 1996 recommendations, the USPSTF recommended that primary care physicians periodically question older adults about their hearing, counsel them about hearing aids, and make referrals when appropriate.
To update its 1996 recommendations, USPSTF reviewed articles published between 1950 and January 2010 on screening for age-related hearing impairment in adults 50 and older who had not been previously diagnosed with hearing loss in the primary care setting.
The Task Force considered evidence on the association of hearing loss screening with outcomes, methods, benefits of early detection, and potential harms of screening and treatment.
While few studies showed that screening increased hearing aid use, no studies examined whether it improved emotional and social functioning, communication ability, and cognitive function. Since screening and confirmatory testing for hearing impairment are noninvasive and without serious harm, the Task Force concluded that there are likely little to no adverse effects of screening for hearing loss.
However, USPSTF found no trials to evaluate for adverse events. Consequently, due to the research gaps, the Task Force could not recommend for or against screening for age-related hearing loss in the primary care setting.