Obituary: Robert W. Hanrahan
Bob Hanrahan, owner of Delaware Hearing Aids for more than 40 years, passed away at age 85 on January 19.
Bob—he never let anyone call him Mr Hanrahan—was born in Rockville Centre, NY, grew up on Long Island, and served in the Navy during World War II.

He went to Delaware in 1960, and for more than 40 years, he served the hearing impaired at Delaware Hearing Aids, in Wilmington, where he continued to work full time until he became ill a few months ago. A three-sport athlete at Malvern High School, Bob took up distance running at age 50, and over the next 20 years he ran more than 30 marathons—including Boston, New York City, Washington, DC, and his favorite, the "Grandma's Marathon" in Duluth, Minn, which he ran seven times in support of The Run for Better Hearing, which was cosponsored in the 80s and 90s by the Better Hearing Institute and Hearing Instruments /The Hearing Review.
He is survived by his wife of 63 years, Carol, and his three sons, Michael, Terry, and Timothy, and daughter-in-law, Joann; his grandchildren: Colin Meaghan, Kieran, Kerry, Brendan, and Connor; his brother and sister-in-law, Arthur and Joan Hanrahan; his sister, Elizabeth Murphy; and several nieces and nephews.
"Anyone who ever met or talked with Bob, instantly recognized him as an intelligent and caring man who had a great passion for the hearing healthcare field and for helping those with hearing loss," said Karl Strom, editor of HR.
As his colleagues pointed out, Bob had many sayings, one of them being: "If you take good care of the hearing impaired, they will take good care of you." The fact that Bob's business flourished for 40 years was testimony to Bob's commitment to treat each customer with complete honesty, integrity, and respect.
Bob was a private person, and at his request, there will be no funeral services. He did good deeds quietly and wanted no recognition for them. In lieu of flowers, donations may be made to the Delaware School for the Deaf, 630 Chestnut Hill Road, Newark, DE 19713.
For online condolences, visit Chandler Funeral Homes and Crematory at chandlerfuneralhome.com.
Oticon Medical Expands Support Team for 2012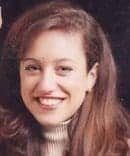 Kimberlee M. Griffey, AuD
Oticon Medical has announced the appointment of Kimberlee M. Griffey, AuD, as regional manager, and Beverly Ostrowski as its new customer service manager. The new hires will expand the company's professional support and customer service for 2012.
Griffey brings more than 10 years of experience in bone anchored hearing aid solutions and cochlear implants. She has worked closely with surgeons in the operating room, as well as with audiologists during postsurgery placement and programming of signal processors. She holds a master's degree in audiology from Louisiana Tech University and a Doctor of Audiology degree from A.T. Stillman University.
In her new position, Ostrowski will be responsible for the day-to-day management of customer service support systems. Her previous experience includes more than 20 years in a variety of customer service functions, including efficiency and workflow management, logistics, and invoicing. A New Jersey native, Ostrowski attended Middlesex County College.
US Division of Comfort Audio Appoints Brian Kinnerk as President
Hearing industry veteran Brian Kinnerk has been hired as the new president of Comfort Audio Inc, the United States subsidiary of Halmstad, Sweden-based Comfort Audio.
Kinnerk will replace Ragnar Åhgren, who has been president of Comfort Audio Inc since it was established in 2007. Åhgren will continue as chairman of the Board of Directors.
Kinnerk is an industry veteran, and has served executive leadership positions in several worldwide hearing instrument manufacturing companies.
In the company press release announcing his appointment, Kinnerk commented, "Working for Comfort Audio is a fantastic opportunity for various reasons. First, I am a firm believer and have witnessed first-hand the real-world benefit to the hearing impaired that assistive listening devices deliver. And there are few things more rewarding than assisting in the development of a child's education by providing solutions to overcome the challenges of hearing impairment."
Last year, Comfort Audio introduced its Comfort Digisystem in the United States at AAA 2011, where it won the Best New Product Award.
C. Scot Frink Joins Hearinghealthmatters.org
C. Scot Frink, recently selected by Rayovac as the 2011 Hearing Professional of the Year in the United States, has joined the Hearinghealthmatters.org blog as a contributing editor. He will focus his blog posts about the rewards and challenges of running a private practice.
Hearinghealthmatters.org was founded in April 2011 as an online resource for both the professional hearing community and consumers. Selected posts from the blog are also included every month in the print edition of The Hearing Review (see Blogpage).Frink will join Judy Huch, AuD, in the "Hear in Private Practice" section of the blog.
Growing up in his father's Salem, Ore, practice, Salem Audiology Clinic Inc, Frink launched his own career in private practice in 1994 as a dispenser, working with his father. In 2004, he was awarded his audiology degree from Portland State University.
In addition to his private practice experience, Frink worked as a regional sales manager at Phonak. Today, he is president of his family's Salem Audiology Clinic and frequently makes presentations at professional conferences, including the Oregon Hearing Society and the Washington Hearing Society. He has also served on the Oregon State Hearing Aid Licensing Board from 2002 to 2011. Frink is the 11th blogger to join Hearinghealthmatters.org.
Over 120 Hearing Professionals Gather for Sycle World 2012
Sycle.net has announced that over 120 hearing care professionals gathered in San Francisco for Sycle World 2012, a 1-day hearing care practice management education event that was sponsored by the company with other vendors.
Sycle.net invited users from across the United States to convene in San Francisco for the second annual event, which included eight classes and the potential to earn four CEUs.
Partner sponsors for the educational gathering included CounselEar, GN ReSound, HealthiPlan, and Siemens.
The company says it is now planning for Sycle World 2013.
---