Research Roundup updates HR readers on some of the latest research and clinical findings related to hearing health care. Where appropriate, sources and original citations are provided, and readers are encouraged to refer to the primary literature for more detailed information.
U-M Research: Overexposure to Noise Changes Sensory Pathways and May Lead to Tinnitus
New research at the University of Michigan Health System suggests that overexposure to noise can cause lasting changes to auditory circuitry, leading to tinnitus.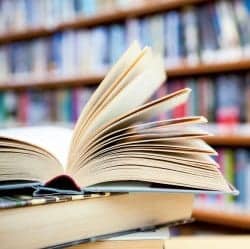 The researchers previously demonstrated that after hearing damage, touch-sensing "somatosensory" nerves in the face and neck can become overactive, seeming to overcompensate for the loss of auditory input in a way the brain interprets as noise that isn't really there.
The new study, which appears in the February issue of The Journal of Neuroscience, found that somatosensory neurons maintain a high level of activity following exposure to loud noise, even after hearing itself returns to normal.
The findings were made in guinea pigs, but mark an important step toward potential relief for people plagued by tinnitus, says lead investigator Susan E. Shore, PhD, of U-M's Kresge Hearing Research Institute and a professor of otolaryngology and molecular and integrative physiology at the University of Michigan Medical School.
"The animals that developed tinnitus after a temporary loss in their hearing after loud noise exposure were the ones who had sustained increases in activity in these neural pathways," Shore says. "In the future, it may be possible to treat tinnitus patients by dampening the hyperactivity by reprogramming these auditory-touch circuits in the brain."
In normal hearing, a part of the brain called the dorsal cochlear nucleus is the first stop for signals arriving from the ear via the auditory nerve. But it's also a hub where "multitasking" neurons process other sensory signals, such as touch, together with hearing information.
During hearing loss, the other sensory signals entering the dorsal cochlear nucleus are amplified, Shore's earlier research found. This overcompensation by somatosensory neurons, which carry information about touch, vibration, skin temperature, and pain, is believed to fuel tinnitus in many cases.
The involvement of somatosensory nerves in the head and neck explains why many tinnitus sufferers can change the volume and pitch of the sound by clenching their jaw, or moving their head and neck, Shore explains.
While the new study builds on previous discoveries by Shore and her team, many aspects are new.
"This is the first research to show that, in the animals that developed tinnitus after hearing returned to normal, increased excitation from the somatosensory nerves in the head and neck continued. This dovetails with our previous research, which suggests this somatosensory excitation is a major component of tinnitus," says Shore, who serves on the scientific advisory committee of the American Tinnitus Association.
"The better we understand the underlying causes of tinnitus, the better we'll be able to develop new treatments," she adds.
Original Article: Dehmel S, Pradhan S, Koehler S, Bledsoe S, Shore S. Noise Overexposure Alters Long-Term Somatosensory-Auditory Processing in the Dorsal Cochlear Nucleus—Possible Basis for Tinnitus-Related Hyperactivity? J Neurosci. 2012;32(5):1660-71.
23 Million Have Untreated Hearing Loss, Says Johns Hopkins Study
Although an estimated 26.7 million Americans age 50 and older have hearing loss, only about 1 in 7 uses a hearing aid, according to a new study led by Wade Chien, MD, and Frank Lin, MD, PhD, at Johns Hopkins.
The finding demonstrates how widespread undertreatment of hearing loss is in the United States, the study investigators say.
"Understanding current rates of hearing loss treatment is important, as evidence is beginning to surface that hearing loss is associated with poorer cognitive functioning and the risk of dementia," says study senior investigator, otologist and epidemiologist Frank Lin, MD, PhD, assistant professor at the Johns Hopkins University School of Medicine and the university's Bloomberg School of Public Health. "Previous studies that have attempted to estimate hearing aid use have relied on industry marketing data or focused on specific groups that don't represent a true sample of the United States population," Lin added.
To address the data gap, Lin and Chien, who is also an assistant professor at Johns Hopkins, used data from the 1999-2006 cycles of the National Health and Nutrition Examination Survey (NHANES), a research program that has periodically gathered health information from thousands of Americans since 1971. During those cycles, participants answered questions about whether they used a hearing aid and had their hearing tested.
These new findings showed that only about 1 in 7—or 14% of individuals ages 50 or older—use hearing aids. Although hearing aid use rose with age, ranging from 4.3% in individuals 50 to 59 years old to 22.1% in those 80 and older, another 23 million could possibly benefit from using the devices, says Lin.
Why are people not being treated for hearing loss? Lin believes that part of the problem has to do with health insurance not covering the costs in the United States and that people do not receive rehabilitative training to learn how to integrate hearing devices into their daily lives. Another major reason may be that people often consider hearing loss inevitable and a minor concern.
"There's still a perception among the public and many medical professionals that hearing loss is an inconsequential part of the aging process and you can't do anything about it," says Lin. "We want to turn that idea around."
Lin and his colleagues currently are leading a study to investigate the effects of hearing aids and cochlear implants on the social, memory, and thinking abilities of older adults. Chien and Lin's study was published in the February 13, 2012 Archives of Internal Medicine online. Lin, John Niparko, MD, and Luigi Ferrucci, MD, PhD, recently published another article about hearing loss prevalence in the November 14, 2011 of the same publication (see www.hearingreview.com/insider/2011-11-23_04.asp).
Is There a Link Between Obstructive Sleep Apnea and Sudden Sensorineural Hearing Loss?
Researchers in Taiwan have conducted a retrospective study that appears to link having obstructive sleep apnea (OSA) and subsequently being diagnosed with sudden sensorineural hearing loss (SSNHL). The results of the study were reported in the January edition of the Archives of Otolaryngology-Head & Neck Surgery.
Jau-Jiuan Sheu, MD, MPH, and two other researchers utilized a large Taiwan health insurance database. They identified 3,192 patients diagnosed with SSNHL for the study group. For the control group, they randomly extracted the data of 15,960 subjects matched by sex, age, and year of first SSNHL diagnosis.
Cases of OSA included were identified by having been diagnosed as OSA prior to the index date of SSNHL diagnosis. Also, conditional logistic regression matched on age group and sex was used to assess the possible association between SSNHL and OSA among the sampled patients.
Of the total 19,152 patients, 1.2% had OSA diagnoses prior to the index date of SSNHL diagnosis; OSA was diagnosed in 1.7% of the SSNHL group, and 1.2% of the controls. After adjusting for sociodemographic characteristics and co-morbid medical disorders, the researchers found that male patients with SSNHL were more likely to have prior OSA than control group participants. However, no such association was found among female patients.
The researchers therefore concluded that male patients with SSNHL had a higher proportion of prior OSA than non-SSNHL-diagnosed controls. However, further study is needed to confirm their conclusions and to discover why there was no apparent link of OSA and SSNHL in females.
Original Article: Jau-Jiuan Sheu, MD, MPH; Chuan-Song Wu, MD, MPH; Herng-Ching Lin, PhD. Association Between Obstructive Sleep Apnea and Sudden Sensorineural Hearing Loss, A Population-Based Case-Control Study. Arch Otolaryngol Head Neck Surg. 2012;138(1):55-59.
Study: 90% of City Dwellers Risk Hearing Loss from Leisure Activities
According to University of Michigan (U-M) researchers, nine out of 10 city dwellers are at risk of noise induced hearing loss from leisure activities, such as listening to music with MP3 players.
Loud workplaces are typically blamed for harmful noise levels, but researchers at U-M found that noise from MP3 players and stereo use has eclipsed loud work environments. This proved true even though MP3 player and stereo listening was just a small fraction of each person's total annual noise exposure.
Rick Neitzel, assistant professor in the U-M School of Public Health and the Risk Science Center, and Robyn Gershon, principal investigator and professor at Philip R. Lee Institute for Health Policy Studies, University of California, San Francisco, found that 10% of transit riders had noise exposures exceeding the recommended limits from their commutes alone. When they estimated the total annual exposure from all sources, 90% of transit users and 87% of nonusers exceeded the recommended limits, primarily due to MP3 and stereo usage.
The findings stated in the study's abstract are simply stated, yet alarming, The authors write, "We found that 1 in 10 transit users had noise exposures in excess of the recommended exposure limit from their transit use alone. When we estimated total annual exposures, 90% of NYC transit users and 87% of nonusers exceeded the recommended limit [of 70 dBA]. MP3 player and stereo use, which represented a small fraction of the total annual hours for each subject on average, was the primary source of exposure among the majority of urban dwellers we evaluated. Our results suggest that the vast majority of urban mass transit riders may be at risk of permanent, irreversible noise-induced hearing loss and that, for many individuals, this risk is driven primarily by exposures other than occupational noise."
Original Article: Neitzel RL, Gershon RR, McAlexander TP, Magda LA, Pearson JM. Exposures to Transit and Other Sources of Noise Among New York City Residents. Environ Sci Technol. 2012;46(1):500-508.