International Hearing Care Technician Certificate Program Announced
Hearing loss ranks as one of the leading contributors to the global burden of disease. The World Health Organization (WHO) estimates that, in 2005, 278 million individuals, or 5% of the population worldwide, had disabling hearing loss (>40 dBHL). When including mild hearing loss, the estimates rise to 642 million (WHO, 2006). Of those with hearing loss, 75% reside in developing countries where services are nonexistent or severely limited. Permanent bilateral hearing loss is estimated to affect 798,000 newborns annually, of which 90% reside in developing countries.
In response, the American Institute of Continuing Medical Education (AICME) has partnered with The University of New England-College of Osteopathic Medicine (UNECOM) and developed the International Hearing Care Technician (IHCT) Certificate Program. The aim is to build sustainable programs by establishing local solutions, thus building long-term capacity.
"We've developed a web-based international program that provides Education without Boundaries," says Richard E. Gans, PhD, founder of AICME and a past-president of the American Academy of Audiology (AAA). "This program facilitates global, digital/web-based training to individuals who will in turn help professional providers reach the estimated millions of underserved children and adults in developing countries with hearing and equilibrium disorders and enhance the local economy by the creation of new jobs."
Certificates will be provided by The University of New England-College of Osteopathic Medicine, ranked seventh in Primary Care and 19th in Geriatric Medicine nationwide by the 2012 US News & World Report. To earn an IHCT certificate, the candidate must successfully complete 21 clock hours of online courses.
According to James W. Hall III, PhD, audiology educator (see Industry Insider) and section director of the IHCT Certificate Program, "Courses are taught in English and Spanish by an international faculty, with more languages to follow. Once their certificate is granted, the individual will work directly under the supervision, guidance, and direction of audiologists, otolaryngologists, or qualified physicians."
The AICME is creating an international medical and scientific advisory board with an initial Steering Committee including:
James W. Hall, III, PhD, IHCT section director, University of Florida
Jackie Clark, PhD, University of Texas-Dallas
Richard E. Gans, PhD, AICME, University of South Florida
Herbert J. Silverstein, MD, Silverstein Institute
AICME is seeking innovative partnerships with individuals, corporations, foundations, professional societies, faith-based groups, universities, and governments. Through these partnerships, AICME is working to ensure all children and adults receive the proper hearing health services, while equipping communities with a sustainable solution and increased jobs.
To learn more about the program, visit www.aicme.com/ihct to view a short informational video.
Canadian Surgeon Introduces Faster, Less Expensive Technique to Repair Eardrum Perforations
A new surgical technique for treating perforations of the tympanic membrane in children and adults has been developed at the Sainte-Justine University Hospital Center, an affiliate of the University of Montreal. The new technique is reported to be as effective as traditional myringoplasty, yet less expensive and able to be performed in 20 minutes at an outpatient clinic.
Dr Issam Saliba developed the new technique and says that this treatment can make eardrum surgery more readily available and substantially reduce waiting lists at Canadian hospitals.
"In the past 5 years, I've operated on 132 young patients in the outpatient clinic at the Sainte-Justine UHC using this technique, as well as on 286 adults at the University of Montreal Hospital Centre (CHUM) outpatient clinic," says Saliba in a press statement. "Regardless of the size of the perforation, the results are as good as those obtained using traditional techniques, with the incomparable advantage that patients don't have to lose an entire working day, or 10 days or more off school in the case of children."
The technique, which Saliba calls Hyaluronic Acid Fat Graft Myringoplasty (HAFGM), requires only basic materials: a scalpel, forceps, a probe, a small container of hyaluronic acid, a small amount of fat taken from behind the ear, and a local anesthetic.
The operation, which is performed through the ear canal, lets the body rebuild the entire tympanic membrane after about 2 months on average, allowing patients to recover their hearing completely and preventing recurring cases of ear infection.
Because it requires no general anesthetic, operating room, or hospitalization, the technique makes surgery much more readily available, particularly outside large urban hospital centers, and at considerably lower cost.
"With the traditional techniques, you have to be on the waiting list for up to a year and a half in order to be operated on. Myringoplasty using the HAFGM technique reduces waiting times, cost of the procedure, and time lost by parents and children. What's more, it will help clear the backlogs on waiting lists," Saliba says.
First FDA-Approved Study of Stem Cells to Treat Hearing Loss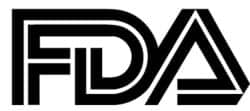 Children's Memorial Hermann Hospital, Houston, and Cord Blood Registry® (CBR) are launching the first FDA-approved, Phase I safety study on the use of cord blood stem cells to treat children with sensorineural hearing loss.
The study, which will use patients' stem cells from their own stored umbilical cord blood, is reportedly the first of its kind, and has the potential to restore hearing, based on evidence from published laboratory studies that cord blood helps repair damaged organs in the inner ear.
The year-long study will follow 10 children, ages 6 weeks to 18 months, who have sustained postbirth hearing loss. Children who are deaf as a result of a genetic anomaly or syndrome are not eligible. To ensure consistency in cord blood stem cell processing, storage, and release for infusion, CBR is the only stem cell bank providing clients for the study.
Parents will be interviewed by phone to determine eligibility of their children for the study. Those who meet the criteria will be admitted to Children's Memorial Hermann Hospital to undergo a series of blood tests, hearing and speech tests, and an MRI that will view the tracts that send signals from the inner ear to the brain.
The principal investigator is Samer Fakhri, MD, surgeon at Memorial Hermann-Texas Medical Center and associate professor and program director in the Department of Otorhinolaryngology, Head & Neck Surgery at UTHealth. Linda Baumgartner, MS, auditory-verbal therapist, is a co-investigator.
"Currently, the only treatment options for sensorineural hearing loss are hearing aids or cochlear implants," Fakhri said. "We hope that this study will open avenues to additional treatment options for hearing loss in children."
Researchers will obtain and process the patients' stored cord blood for treatment. The cells then will be given to the patients via IV infusion, and patients will be observed for several hours in the hospital. Patients will return to the hospital to repeat all tests except the MRI at 1 month and 1 year, and repeat all tests with an MRI at 6 months.
"This study is exciting because it might offer a nonsurgical option for some children with profound loss," Baumgartner said. "More importantly, this is the first treatment with the potential to restore normal hearing."
For details, see www.cordblood.com/hearingloss. HR will be publishing an interview with Baumgartner in an upcoming edition.
UK Researchers Developing New Algorithms That Mimic Human Hearing
Researchers from the University of Southampton and the University of Cambridge are developing physiologically inspired algorithms that mimic how the brain hears sound. Their goal is to improve traditional signal processing algorithms used in hearing aids and automatic speech recognition systems.
Instead of looking at the signal energy that hearing aids often use, the researchers are concentrating on how the brain processes sound information. Dr Stefan Bleeck, from the Institute of Sound and Vibration Research (ISVR) at the University of Southampton, is attempting to create algorithms based on neuronal responses that may give insights into how sound is coded within the brain.
Once researchers understand how sound is coded by the brain, they will then be able to select the parts of the brain that code speech and the ones that code unwanted noise. Using this information, the researchers say they will be able to resynthesize sound in hearing aids with reduced noise, yet with quality intact, thus enhancing speech intelligibility.
Today's speech enhancement systems can reduce noise and increase speech quality, but they are less successful improving speech intelligibility, especially in noisy situations.
Bleeck explains in the university's press release, "Today, it is still the ultimate goal for the speech signal processing community to develop speech enhancement systems that perform as well as humans in noisy situations. Normal hearing humans still easily outperform any technical system; sound processing in the brain is more successful than signal processing in silicone. A system that works as well as a human would lead to the next revolution in human communication and would greatly benefit hearing impaired people."
Bleeck's 5-year goal is to build a brain-inspired speech enhancement algorithm that will be able to identify sound sources and to enhance speech intelligibility. "This should be useful in everyday situations, for hearing impaired as well as normal hearing people, so that it ultimately reduces the stigma that hearing aids have today. Using this device in the future to hear better should be as normal as wearing glasses today to see better," he said.
Bleeck received funding from a Google Research Award to undertake this research with ISVR colleague Dr Matthew Wright, and Dr Ian Winter of the University of Cambridge's Department of Physiology.
---