OPERATIONS & EVENTS
Sonova Posts New Sales Record, Significant Earnings Growth for 2009/10

The Sonova Group, Stäfa, Switzerland, the parent group of Phonak, Unitron, InSound Medical, and Advanced Bionics, reports that it has posted a new sales record of CHF 1.5 billion ($1.3 billion) for financial year 2009/10, representing an increase of 20.1% in Swiss francs, despite a negative currency effect of 3.7%. Growth for the overall market in 2009/10 is estimated at around 4% in units sold.
The Group was able to consolidate its position due to an organic growth rate of 18.4% in local currencies and 5.4% growth through acquisitions. Profitability rose significantly, as indicated by an EBITA margin of 28.0%, while income after taxes totaling CHF 355 million ($307 million) was 24.9% above the previous-year level.
Organic sales growth of 18.4% in local currencies significantly exceeded the market growth of the hearing instrument industry, according to Sonova. Some 77% of total sales were generated with products launched within the last 2 years; Sonova reports that new products such as Exélia Art, Audéo Mini, and SMART by Phonak and Fuse by Unitron set new benchmarks in hearing instrument technology.
The Sonova Group completed two major strategic acquisitions in 2009: Advanced Bionics, one of the leading manufacturers of cochlear implants, and InSound Medical, producer of the world's first invisible extended-wear hearing device. Following further smaller acquisitions in the distribution of hearing systems in selected countries, growth from acquisitions amounted to 5.4%.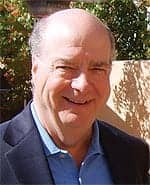 John Zei
Sonova notes that it recorded broad-based growth in the last financial year, characterized by additional market share gains, further expansion in growth markets, and the acquisitions mentioned. The strongest growth was achieved in the United States, as a result of significant market share gains in the private market and an excellent performance in the Department of Veterans Affairs (VA). A growth rate of 29.3% was thus achieved in local currencies.
A higher dividend of CHF 1.20 (US$1.03) per share was proposed to the annual general shareholders' meeting.
The board of directors will also propose the election of John Zei as a new board member at the meeting. Zei was CEO of Knowles Electronics, one of the primary suppliers of acoustic components for the hearing instruments industry, through the end of 2009, and also served in leadership positions at Beltone Electronics, Rexton, and Siemens Hearing Instruments during his career. Since his retirement, he has been a senior advisor for Sonova.
Based on current market conditions and subject to unforeseen events, Sonova expects an organic sales growth of 8% to 10% in local currencies and, taking into account investments in new market segments and expenditures for the integration of the acquired companies, an EBITA margin of 26% to 27% for the financial year 2010/11.
The Sonova annual report 2009/10 can be downloaded at www.sonova.com/en/investors/AnnualReports
GN Store Nord Plans to Pursue Damages in German Case
According to Reuters, GN Store Nord A/S, Copenhagen, is considering legal avenues for pursuing compensation for losses suffered after the blockage in 2007 of the sale of its hearing aid division, after a ruling that decision was wrong.
In April, the German cartel office struck down the decision to block GN's planned $2.8 billion sale of its ReSound division to Swiss rival Sonova, and a 2008 ruling by a German appeals court. The company had not disclosed the amount of damages it may seek.
GN and Sonova stated they do not have plans to resurrect the deal. For more information, see last month's HR market update or see the news item here.