Vivosonic's CEO Yuri Sokolov Resigns; Brown Made Interim GM
| | |
| --- | --- |
| | |
| Yuri Sokolov | Doug Brown |
Vivosonic Inc, Toronto, announced on December 9 that Yuri Sokolov, PhD, MBA, had resigned as the company's president and chief executive officer.
Sokolov, who had founded the Toronto-based company in 1999, became CEO and oversaw the development of the Integrity, Vivosonic's flagship product, and a soon-to-be-released second product.
"Yuri's contributions to not only Vivosonic, but to patient-centric hearing health care, have been tremendous, and we thank him for his dedication and tenure," said Dr Gerald Heffernan, chair of the board. "I am confident that the management team Yuri has built will continue to bring innovative solutions to the medical device market."
Doug Brown, VP of finance and operations, has assumed the role of interim general manager.
In a statement released by the company, Sokolov said that "although the time has come for me to close this chapter in my life, I eagerly look forward to the next one, for both myself and Vivosonic. I am absolutely confident Vivosonic will continue to be successful in the future."
Sokolov is a researcher, educator, and entrepreneur with more than three decades of experience in the hearing care industry.
After having established a career in the Ukraine in hearing research and clinical practice, Dr Hans Kunov and Professor Poul Madsen invited him to become part of the Institute of Biomaterials and Biomedical Engineering at the University of Toronto. During his tenure, Sokolov was named the first GR Hefernan co-steel innovation scholar and co-developed Vivography, a patented method for analyzing physiological signals, designed to be faster and more accurate than its predecessors.
In 1999, Vivosonic was formed out of a desire to commercialize this technology, according to the site. The company manufactures and distributes medical devices featuring patented technologies.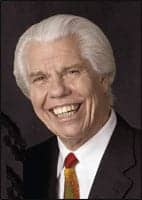 William F. Austin
Starkey CEO Lauded with Two Top Honors
William F. Austin, founder and CEO of Starkey Laboratories Inc, Eden Prairie, Minn, has received the Award for Corporate Citizenship from the Woodrow Wilson International Center for Scholars, and in conjunction with the recent Tekne Awards, the Minnesota Science Museum and Minnesota High Tech Association have inducted him into the Minnesota Science & Technology Hall of Fame.
The corporate citizenship award honors business leaders whose business practices and example have demonstrated "deep concern for the common good beyond the bottom line," according to the Woodrow Wilson International Center for Scholars' Web site. Individuals chosen to receive this award embody Woodrow Wilson's "commitment to scholarship, public discourse, and the promotion of knowledge in the United States and around the world."
Austin joins prominent past winners from companies such as McDonald's, Limited Brands, Tyson Foods, DaimlerChrysler, Time Warner, and Texas Instruments.
The Hall of Fame honors Minnesotans whose achievements in science and technology have made a lasting impact on Minnesota and the world. Austin joins Earl Bakken, Lawrence Perlman, and many others who have made a difference in technology over the years.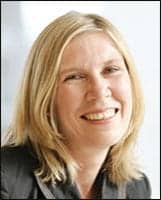 Elaine Saunders
Elaine Saunders, PhD, Joins EARtrak Board
EARtrak, Victoria, Australia, has appointed Elaine Saunders, PhD, to its board of directors.
Saunders has a broad range of experience in audiology and business. After clinical and research work in the UK and Australia, she was instrumental in developing the ADRO processing system for cochlear implants, says EARtrak. Saunders took ADRO into a new company (Dynamic Hearing) for further development of sound processing systems for hearing aids and headsets. Her efforts netted her the Telstra Businesswoman of the Year Award, which EARtrak categorizes as the pinnacle of business recognition in Australia.
"I have been watching the development of the EARtrak system for many years and see it as a way of improving outcomes for all stakeholders in the hearing care industry," Saunders said.