Instant Earmold
Warner Tech-care Products, Roseville, Minn, introduces its new direct-fit Instant Earmold Material. The new gun-dispensed silicone is ideal for temporary or demo molds and superior to cumbersome stock molds. After it is dispensed into the ear canal, the material sets in 5 to 7 minutes. Instant Earmold provides practices with a custom mold that can be made, tubed, and vented in the office while patients wait. Available by individual cartridge, Instant Earmold Material is clear, very high strength, and thixotropic with a 45-shore value.
(800) 328-4757
www.warnertechcare.com
---
Clinical OAE System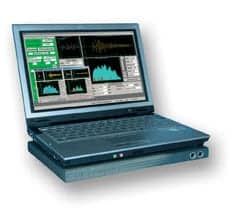 Otodynamics Ltd offers a clinical OAE instrument, the ILO292 DP Echoport, which features a four-channel stimulation capability designed to take advantage of emerging binaural stimulation and recording methods. Full TEOAE, DPOAE, and SOAE recording with optimized, formula-based, DP growth facility and suppression testing. The ILO292-II with ILO-V6 software is ready for the future. The ILO288 Echoport is a powerful, easy-to-use OAE instrument with TEOAEs and DPOAEs for complete investigation. The Echoport with EZ-Screen 2 software features built-in data management facilities, easy access to screener functions, password protection at log-on, and USB plug-in.
(800) 659-7776
www.otodynamics.com
---
Amplified Stethoscope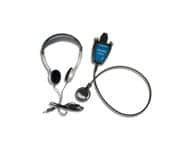 Beyond Hearing Aids Inc, Florence, Ky, a distributor of amplified stethoscopes and accessories, has years of practical experience working with consumers who have all types of hearing loss. The new Cardionics Escope with specialist diaphragm and bells provides superior sound conduction and allows for a variety of accessories that interface the stethoscope to hearing aids. The new version has a sleeker design and better- output jack placement.
(800) 838-1649
www.beyondhearingaids.com
---
NOAH Module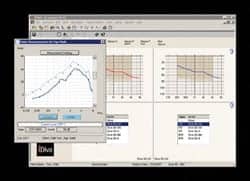 The FONIX NOAH Module, released by Frye Electronics Inc, Tigard, Ore, works with all current FONIX instruments. It is a Windows-based program that runs inside NOAH 3. The FONIX 7000 Hearing Aid Test system and the FP35 Hearing Aid Analyzer always have the computer connection. It can be purchased for the FP40, the FA-10, and FA-12 Hearing Evaluator, as well as for the older 6500-CX. The instruments work as stand-alone devices or can be used through computers. The version 1.40 for the FONIX NOAH module has recently been completed. The ON-Top screen allows the user to open a hearing aid fitting module and perform adjustments to the hearing aid while simultaneously performing hearing aid measurements, including the simple insertion gain and the Visible Speech program.
(503) 620-2722
www.frye.com
---
Dispensing Book on CD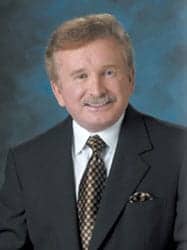 AudioCare Inc, San Diego, announces that The Book on Dispensing Hearing Aids, by Roy Bain, is now available in a four-CD set, so you can listen while driving. Learn all of Bain's time-tested techniques while going to and from work.
(800) 974-4100
www.audiocareinc.com
---
Battery Drain/Voltage Meter

Lightning Enterprises, Liming­­ton, Me, has released the BDM-2 battery drain and voltage meter, which supplies working voltage to a hearing aid while accurately measuring and displaying battery drain. BDM-2 also can measure DC voltage with a supplied voltage probe, and connects to the hearing aid battery compartment using a standard battery probe. BDM-2 can be used for testing, quality assurance, troubleshooting, and any situation where hearing aid battery drain or measured voltage needs to be displayed. Available in 120 V/60 and 230 V/50 versions.
(877) 546-1797
www.lightningenterprises.com
---
Ultrasonic Cleaner
Westone Laboratories Inc, Colorado Springs, Colo, offers the new, powerful GemOro 1.2QT Ultrasonic Cleaner. With an adjustable digital control system, LED display, stainless steel tank, and a piezoelectric ultrasonic transducer, it offers the power and features usually found in much larger ultrasonic cleaning tanks. The tank size is 6 3/8 x 5 1/8 x 2 3/8 inches and features a removable, full-size basket and clamshell basket for small items. One-year manufacturer warranty.
(800) 525-5071
www.westone.com
---
Integrated Faceplate Module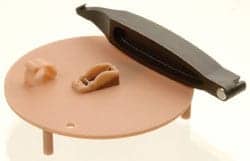 Knowles, Itasca, Ill, announces its fully integrated, removable 8200 Faceplate Module. In partnership with In'Tech, Knowles brings to the industry a product to enhance efficiency. The 8200 features an integrated push button, microphone, battery door, and flex programming module block. This module securely fastens to a frameless faceplate, and can be removed using a single extraction tool. It not only addresses ease of manufacturing and serviceability, but also remains flexible to a variety of applications. Customers may order the module preassembled to the flex, ready-for-hybrid attachment, or the entire hybrid may be preassembled.
(630) 250-5189

www.ntech-ind.com
---
Assistive Devices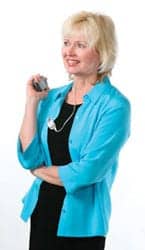 Warner Tech-care Products Inc, Roseville, Minn, offers DirectLink's line of Bluetooth® devices for individuals who are hearing impaired. These new products are designed to connect a BTE to a variety of Bluetooth-compatible electronics, such as mobile phones, home phones, iPods, MP3 players, computers, and televisions. Powered by a rechargeable Li-polymer battery, the Blue Freedom™ and Mach 2™ offer 6 hours of hands-free talk time and 250 hours of standby time. The Blue Freedom is standard mono, while the Mach 2 is a stereo headset. The devices both offer one-touch answer, reject, and voice-dial calling.
(800) 328-4757
www.warnertechcare.com
---
Book on Hearing Loss at Work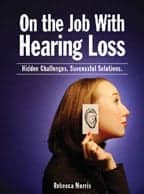 Beyond Hearing Aids, Florence, Ky, introduces a new book titled On the Job with Hearing Loss: Hidden Challenges. Successful Solutions. Written by Rebecca Morris, the book walks readers through job issues such as handling telephones, meetings, and background noise, and leads them to potential solutions including hearing aids, cochlear implants, and ALDs. Choose an occupation and identify challenges, issues, and proven solutions.
(800) 838-1649
www.beyondhearingaids.com
---
Multimemory, Open-Ear Instrument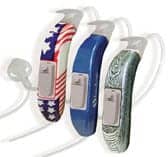 Magnatone, Casselberry, Fla, introduces the Shadow X™ nonprogrammable, multimemory, open-ear instrument, a high-end digital solution. The Shadow line has a seamless unibody design and is compatible with ReSoundAIR™ tubing. Now available in a variety of colors and patterns.
(407) 339-2422
www.magnatone.com
---
Resource Guide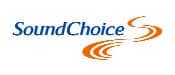 CareCredit, Costa Mesa, Calif, has developed a new SoundChoice Resource Guide to help hearing health care professionals promote, present, and integrate SoundChoice patient payment plans into their practice to increase sales. Designed and formatted to provide quick and easy access to information needed to achieve optimal results and practice growth, the resource guide features an overview of SoundChoice and the benefits the program offers to practices and patients. The guide explains how the program works and details each of the no-interest and low-interest payment plans available through SoundChoice. Sample scripts illustrate how to discuss SoundChoice and use the program effectively as a tool to improve business. The resource guide concludes with an overview of the support materials provided to help educate patients on the payment options to overcome cost concerns and increase acceptance of optimal hearing aid technology. Practices that offer SoundChoice can order a copy of the new resource guide.
(800) 859-9975
www.carecredit.com
---
Handheld OAE Screener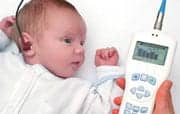 Otodynamics Ltd unveils Otoport, a handheld OAE instrument with the power and flexibility of the Echoport, with software tailored to the hearing professional's needs. The light, compact, handheld OAE system features "ILO" compatibility, an interactive graphic display, frequency band or waveform analysis, and 1,000-patient database accessed by a cell phone–style keypad. First in the family is the newborn screener, with later models designed to address pediatric screening and clinical diagnosis. Advance notice of features pending FDA clearance.
(800) 659-7776
www.otodynamics.com
---
Visible Speech Program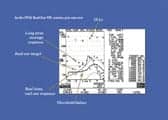 Frye Electronics, Tigard, Ore, has recently released Version 3.8 for the FP35, designed to improve testing with live speech by providing a long-term average response curve. UCLS, long-term average response, real-ear target, real-time real-ear response, and threshold values can now be seen on one screen. It allows hearing health care professionals to show the actual speech of a client's spouse or family member when the hearing aid is being used.
(800) 547-8209
www.frye.com
---
Vacuum Pump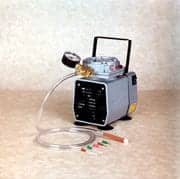 Lightning Enterprises, Limington, Me, has increased to 3 years the warranty on its VAC-1 professional vacuum pump for cleaning hearing aids. According to the company, as a testament to the durability and dependability of VAC-1, the new 3-year warranty will cover the complete compressor system. A powerful unit, VAC-1 also can be configured with a vacuum desiccator chamber for fast hearing aid drying, as well as the Aspirator System for cleaning ears.
(877) 546-1797
www.lightningenterprises.com
---
ALD Marketing Products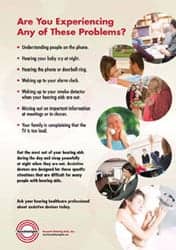 Beyond Hearing Aids, Florence, Ky, offers several ALD print products for professionals. A stylish poster, catalog, brochures, and telephone demonstration board that describe the benefits of ALDs are available. The poster can be placed outside the testing booth for family members to see, helping them begin a conversation on ALDs and how the devices may be helpful. Measures 17 x 24 inches.
(800) 838-1649
www.beyondhearingaids.com
---
Central Auditory Tests Demo CD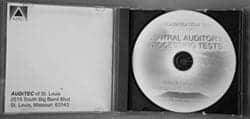 AUDiTEC, St Louis, yielding to the requests of several professors of audiology, offers a compact disc for teachers of audiology students. It is a demonstration of all the central auditory tests in AUDiTEC's catalog. The disc contains monaural and dichotic tests of central auditory deficits. Playing time is less than 25 minutes.
(800) 669-9065
www.auditec.com
---
Wireless Sound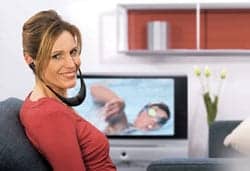 ADCO Hearing Products Inc, Englewood, Colo, offers the IS-410 wireless infrared TV system from Sennheiser. The transmitter easily connects to the RCA outputs found on most TV and hi-fi systems. The attractive and comfortable new stethoset design is extremely lightweight and switches on and off automatically. Volume and balance controls are conveniently included on the headset. Introduce patients to the advantages of TV infrared listening and to the sound quality, speech intelligibility, and music reproduction offered by the IS-410.
(800) 726-0851
www.adcopro.net
---
Physician Marketing Video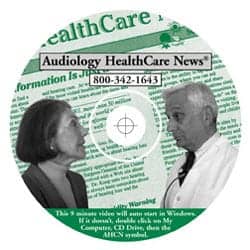 The publishers of Hearing HealthCare News®, White Plains, NY, offer a video about a physician newsletter publishing service. The 9-minute presentation, available on CD and VHS, describes how a physician newsletter can benefit an audiology practice.
(800) 342-1643
www.hearinghealthnews.com
---
Hearing Protection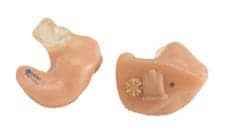 Perfect Seal Lab­oratories, Wichita, Kan, offers many styles of hearing protection. No matter what the client's needs, Perfect Seal can accommodate them. From the electronic series (shown) to solid plugs, Perfect Seal can provide solutions for many specific industrial applications.
(800) 311-9810
www.perfect-seal.com
---
Moisture Guard
Raycare Solutions, Lincoln, Neb, introduces The Deflector hearing instrument moisture guard. Enjoy all of life's activities without the fear of moisture damaging a behind-the-ear (BTE) investment. The wearer of a BTE instrument can be involved in everything from strenuous activity to a walk in the rain. The simple, lightweight, clear plastic design deflects moisture away from the hearing instrument. The on-and-off application allows clients to use The Deflector when moisture occurs and remove it when not needed. It also helps in dusty situations, because dirt is not attracted to dry areas.
(877) 518-1171
www.raycaresolutions.com
---
Wireless Video Otoscope Line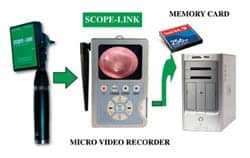 Pehratek Products, Chaska, Minn, presents a new addition to the Scope-Link wireless video otoscope line. The DVR 1000 is a portable, wireless video recorder that will permit real-time recording of otoscopic evaluation in full-motion video for storage and/or playback on a computer. This new compact system uses a flash memory card to store up to 50 full-motion videos for immediate playback using the built-in 2.5-inch LCD screen on the recorder, or to transfer these images to a computer for later viewing or storage. Instead of limiting the view of the external ear canal or hearing aid to a single still photo image, the DVR 1000 offers full-motion video recording to show the entire otoscopic story. Additional flash memory cards can be used to expand the recording capability of the system or to save files permanently. The system comes complete with the Welch-Allyn video otoscope, Scope-Link wireless video sender, DVR 1000 digital video recorder/receiver, and flash memory card.
(866) 470-3532
www.pehratek.com
---
Wireless Audiometer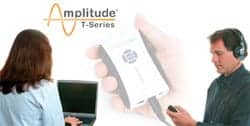 OTOVATION LLC, King of Prussia, Pa, presents the new Amplitude® T-Series wireless audiometer, offering portability and convenience for audiologists and on-the-go hearing health care professionals. NOAH-compatible Ampli­tude T-Series models contain all the electronics within the handheld patient-response switch, and communicate with a Windows® PC by wireless Bluetooth® technology. Amplitude T-3 performs air- and bone-conduction testing, while the T-4 is an air-conduction testing model. Each can be used with a variety of transducers, including TDH-39, EAR 5A, and the Sennheiser HDA200. T-Series provides manual and automated test modes with flexibility to customize the testing process easily. View the entire OTOVATION family of hearing screening products at the company's Web site.
(866) 686-8284
www.otovation.com
---
Loaner Bank Program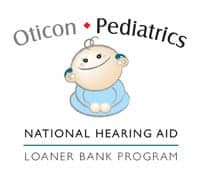 Oticon Pediatrics, Somerset, NJ, unveiled a new national program to assist hearing care professionals in providing optimum care for infants and toddlers newly identified with hearing loss. The Loaner Bank Program provides hearing instruments to children, up to age 3 in need of immediate amplification when amplification is not readily available. Typically, such a delay occurs when a child must await third-party reimbursement approval or undergo cochlear implant evaluation. The Loaner Bank provides hearing instruments for a 3-month period. A range of Oticon hearing instruments are offered, shipped with tamper-resistant battery doors. An EarGear hearing aid retention device is provided with each loaner order. To use the Loaner Bank, hearing care professionals must have an Oticon account and complete a one-time application. Upon acceptance, practitioners must verify that they have completed training on Oticon fitting software and the available loaner hearing instruments, and submit a request form for each child requesting hearing aids. There is no fee to participate.
(888) 684-7331
www.oticonusa.com
---
Ear Hair Remover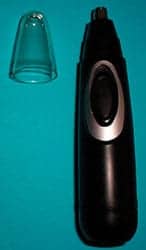 Hearing Technologies, Pinellas Park, Fla, introduces a new ear hair remover. Design safely and painlessly removes hair in the ear canal. Operates on one AA battery (included).
(800) 553-6003

---
Advanced-Performance Hearing Instruments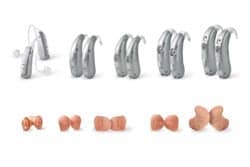 Siemens Hearing Instru­ments Inc, New York, announces ARTIS™ 2 and CIELO™ 2. Designed for advanced performance, the ARTIS 2 is equipped with DataLearning technology that automatically learns and adjusts to wearers' volume preferences. DataLearning allows a faster, more precise fitting by recording usage data that enables the hearing care professional to fine-tune the instrument and counsel the wearer. ARTIS 2 also offers Siemens' proprietary e2e wireless technology, designed to provide a natural and effortless binaural hearing, including precise sound localization, harmonized volume and program settings, and better hearing comfort in noisy environments. CIELO 2 is equipped with a data-logging feature that collects information on hearing preferences, such as duration of instrument use, volume control position, hearing environments, volume changes, and program usage. The information obtained from data logging can be used for easier fine-tuning of the instruments, resulting in a more customized fitting.
(800) 766-4500
www.usa.siemens.com/hearing
---
Instant Hearing Protection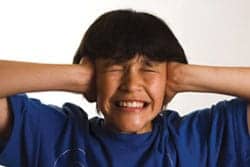 Warner Tech-care Products, Roseville, Minn, introduces its new Ear-guard Instant Hearing Pro­tection, which protects hearing while working or playing in loud environments. Ear-guard is ideal for factory workers, hunters, law-enforcement officers, motorcyclists, musicians, and homeowners wanting to protect their hearing while using loud equipment. Gun-dispensed Ear-guard silicone is speedy, sanitary, and durable. No hand mixing is needed. This custom hearing protection can be modified, vented, and lacquer coated all in less than an hour. Ear-guard is highly thixotropic and easy flowing, and has a 40-shore value. Ear-guard products are sold in a convenient starter kit with seven colors. The new Warner Tech-care catalog is now available.
(800) 328-4757
www.warnertechcare.com
---
Diagnostic and Fitting Software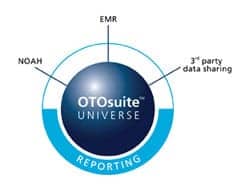 GN Otometrics, Copenhagen, Denmark, offers OTOsuite software, which links individual diagnostic and fitting tools in a single on-screen application. With a single click, inside or outside NOAH, OTOsuite gives direct access to immittance, audiometry, speech mapping, and simulator devices. The ability to move easily through the diagnostic and verification processes allows the hearing care professional more time for individual care and seeing more patients. OTOsuite features a highly intuitive user interface for the entire patient-handling process and requires very little training, even when new instruments are brought in. The advanced reporting module allows combining measurement data from multiple instruments, saving valuable time on paperwork.
(800) 289-2150
www.gnotometrics.com
---
Individualized Fit Technology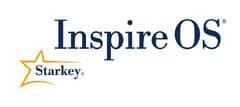 Starkey Laboratories Inc, Eden Prairie, Minn, presents Inspire OS 2.0 and Destiny 1600. Using best-fitting practices once required a great deal of time. But with Starkey's Inspire OS 2.0 and Destiny 1600, a more accurate, individualized fit actually takes less time than a fitting using averaged data. That's because this new hearing system works in perfect sync, using real-ear data immediately throughout Inspire OS. Auto Path provides one screen that leads users through a fast, automatic fitting protocol in less than 2 minutes. Additionally, all Destiny instruments have expanded output controls for greater fitting flexibility, access to maximum stable gain through active feedback intercept, and a visible indicator of all screens accessed during the fitting session. All Destiny products will be compatible with the newest Surround Town scene: a dynamic theater that allows the patient to experience a virtual theater environment.
(800) 328-8602
www.starkey.com
---
Thin-Tube/Open-Ear Fittings

Mid-States Laboratories, Wichita, Kan, offers a variety of thin-tube/open-ear fittings. Choose from a selection of styles to custom fit each client's hearing needs. When possible, Mid-States prefers to use its Apollo or Marveltex/vinyl materials, which allow for friction fit, an advantage when considering the need to retube.
(800) 247-3669
www.mid-stateslabs.com
---
Caller-ID Capable Cordless Amplified Phone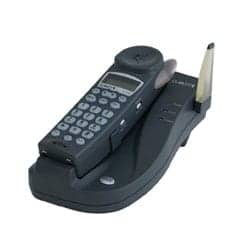 Potomac Tech­nology, Rockville, Md, offers the C440 Cordless Amp­lified Phone with Caller ID. The C440 cordless phone features Clarity® Power technology, making conversations louder, clearer, and easier to understand. Caller ID-capable with 50-number memory, it includes a bright visual ringer in the base and handset to alert users to calls. Its 2.4 GHz technology allows greatest freedom of movement.
(800) 433-2838
www.potomactech.com
---
Hearing Aid Sweat Band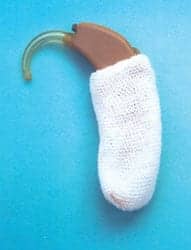 VanB Enterprises, West Valley, NY, offers the Hearing Aid Sweat Band™, a disposable, soft-fabric sleeve that protects BTE devices from moisture and other infiltrating contaminants. This spring, the company introduced the "Slim Series" of sweatbands in Mini-Slim, Small-Slim, and Medium-Slim sizes. The Hearing Aid Sweat Band is available in nine sizes, including 5 XL (specifically designed for FM systems), and in six colors. It slips easily over the aid, extending to the microphone, without the need for a tool.
(866) 644-2500
www.vanbenterprises.com
---
National Advertising Campaign

TV Ears Inc, Spring Valley, Calif, is building a bridge between consumers and hearing care professionals by placing full-page advertisements in AARP Magazine, Parade, USA Weekend, Newsweek, and other publications, resulting in thousands of referrals. Join the TV Ears network and benefit from this massive exposure. TV Ears has also partnered with GE to offer GE's See and Hear. Loud and Clear.™ amplified telephones. TV Ears' product line includes a 2.3-MHz system for mild hearing loss, the 95-KHz original system, a 95-KHz professional system, and the 95-KHz home theater system, designed for moderate to severe hearing loss as well as GE amplified telephones for mild and moderate to severe hearing loss. To become an exclusive TV Ears dealer, call Jason Rimestad.
(877) 854-1040
www.TVEars.com
---
Health Care Financing

The HELPcard, Springdale, Ark, introduces new, lower minimums for no-interest financing options. According to the company, no-interest financing options have revolutionized the hearing industry, and consumers who previously turned down recommendations for hearing instruments are now buying in record numbers. In the past, high-minimum charge amounts prohibited some consumers from making necessary health care purchases on a no-interest plan. The HELPcard has eliminated that problem, allowing consumers to make purchases as low as $400 and still take up to 12 months to pay off the account, interest free. By offering no-interest plans or reduced-interest options, consumers will have every reason to say yes to purchasing needed hearing instruments.
(888) 750-6793
www.helpcard.com
---
CIC Instrument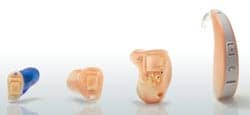 Audina Hearing Instru­ments Inc, Longwood, Fla, offers the INTUITION® 4 and INTUITION 4AD, featuring state-of-the-art technology that results in crisp, digital sound without the distortion associated with previous generations of hearing instruments. The INTUITION addresses a wider range of hearing loss than the majority of hearing instruments available today—up to 22 dB added stable gain, realizing up to 60 dB of gain in the CIC instrument without reducing spectral information important for speech understanding. It allows larger venting and more open fittings for better fit and patient comfort.
(800) 223-7700
www.audina.net
---
Engineering Expertise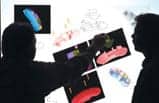 At In'Tech In­dust­ries Inc, Ramsey, Minn, en­gineering experts strive to produce products that match customers' design criteria. Whe­ther producing a complete design based on generic sketches or integrating an existing design into a final product, combining the company's services with customers' creativity is the key.
(763) 576-8100
www.intech-ind.com
---
Cerumen Remover Kit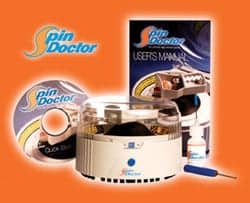 General Hearing Instruments Inc, New Orleans, announces the availability of the SpinDoctor Pro, a lab-quality centrifuge designed to expel cerumen from within the receiver, internal tubing, and diaphragm area. This is where problematic wax blockage typically occurs. The SpinDoctor will spin any size ITE hearing device at a precise speed, generating a gravitational force great enough to expel all internal wax and other debris, but will not damage the receiver or other components. SpinDoctor is quick to use; an average cleaning cycle lasts only 20 seconds. The SpinDoctor features adjustable rotor with clear collection cone, antivibration shock mount, nonskid base, and automatic shutoff timer. Items included in the Pro kit: cleaning solution, wax wire tool, color instruction book, quick-start DVD, and 1-year warranty.
(800) 824-3021
www.generalhearing.com
---
Digital Directional BTE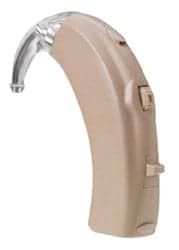 Starkey Laboratories Inc, Eden Prairie, Minn, now has a Destiny option for patients with severe to profound hearing loss. Thanks to AFI, the new Destiny 1200 Power Plus is a powerful digital directional BTE. This robust (140/80) hearing instrument has all the standard features of the Destiny 1200—unique indicator tones, automatic telephone response, continuous data logging, and Acoustic Signature for fully automatic environmental switching. Added features that are important when fitting patients with severe to profound hearing loss include unique output compression control and a selectable automatic telecoil.
(800) 328-8602
www.starkey.com
---
Complete Clinical Solution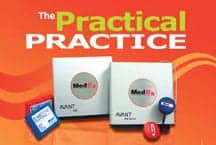 MedRx Inc, Largo, Fla, offers the AVANT™ com­puterized testing and fitting system that consists of the AVANT A2D audio­meter and the AVANT REM Speech Live Speech Mapping and real ear measurement system. Each device weighs less than half a pound, connects to a USB port, and arrives in a compartmentalized carrying case. The entire system, with all of its accessories, weighs less than 7 pounds.The A2D audiometer allows fast and accurate air, bone, and speech testing, and offers an intuitive user interface for data collection, patient monitoring, and counseling. With the AVANT REM Speech system, fittings can be verified via Live Speech Mapping or traditional real ear measurement. Both instruments are NOAH™, System 3, and TIMS® compatible.
(727) 584-9600
www.medrx-usa.com
---
Advanced Digital Hearing Aids

SONIC Inno­vations, Salt Lake City, manufactures and markets advanced digital hearing aids intended to provide the highest levels of satisfaction for both hearing-impaired consumers and hearing health care professionals across the globe.
---
Hearing Instrument for Active Lifestyles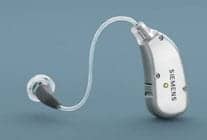 Siemens Hearing Instruments, Piscataway, NJ, introduces CENTRA Active™for physically active wearers. CENTRA Active's AquaProtect™ technology resists sweat, moisture, and humidity and features a GORE™ clip-on microphone cover to protect against damage from liquids. CENTRA Active's C-Guard™ barrier protects the dome tip against ear wax and humidity. The device is ergonomically shaped and available in a wide selection of open tips and colors. Options include ePocket™ remote control and a charger that can charge both instruments simultaneously. With Siemens' e2e wireless™ technology, the left and right hearing instruments communicate with each other, and the device's DataLearning™ technology learns the wearer's volume preferences in different settings and automatically adjusts the instrument's volume.
---
Hearing Aid Dryer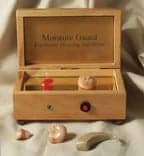 S & S Laser Productions, New Port Richey, Fla, offers the Moisture Guard Electronic Hearing Aid Dryer. The Moisture Guard provides users with a way to maintain their hearing aids properly. It is safe, easy to use, and portable. The unit is made of cherrywood and carries a money-back guarantee.
(800) 934-6815
---
Custom Open Earmold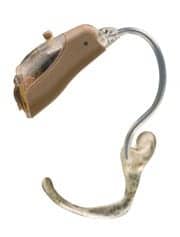 Amplisound/United Hearing Systems Inc, Danielson, Conn, offers an optional selection of custom earmolds specially designed for its line of digital micro-BTEs. There are three styles to suit anatomy and degree of hearing loss: Skeleton, Concha Lock, and Deep Canal—vented or hollow. New acrylic allows thinner, break-resistant design.
(800) 835-2001
---
Patient Finder Program

AudioCare Inc, San Diego, presents the AudioCare Patient Finder Program. New patients are the lifeblood of a practice. Future growth and future success helping individuals who have a hearing impairment are directly related to the number of new patients who come to you for help. The AudioCare Patient Finder Program, which blends together multimedia advertising, has a 45-year track record. The components of the Patient Finder Program are: direct-response mail, newspaper ads, and point-of-purchase help.
(800) 974-4100
www.audiocareinc.com
---
Receivers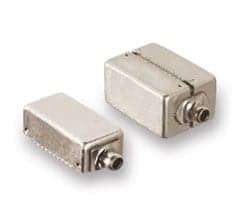 Knowles Elect­ronics, Itasca, Ill, has developed the Thin EC (TEC) and Dual Thin EC (DTEC) receivers. The TEC is a single receiver with a long, narrow aspect and output, comparable to and somewhat higher than the ED family. The DTEC is a conjoined pair of TEC receivers sharing a single acoustic port, and has the same dimensions as the EF family of receivers.
(630) 250-5100
www.knowles.com
---
Convenient Hearing Aid Repair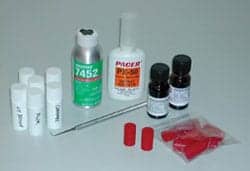 Precision Laboratories, Alta­monte Springs, Fla, offers a kit to repair or modify acrylic hearing aids. Use the appropriate color of polymer along with the adhesive to make a "liquid plastic" to repair and modify hearing aids.
(800) 327-4792
www.precisionweb.com
---
Sound Room Monitoring Recorder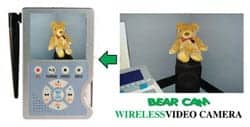 Pehratek Products, Chaska, Minn, offers the BEAR CAM, a wireless video camera disguised as a cuddly bear that can transmit clear audio and video motion to a monitor in another room for viewing or recording a session. Capture testing sessions, pediatric eval­uations, and patient reactions on a digital video file for later reviewing or permanent storage as an MPEG 4 computer file. Powered by batteries or a plug-in adapter, the bear can be placed in the sound room to view patient testing from a totally new angle and record for further review or discussion. Sessions can be stored as computer files to compare children's responses or to document their progress. System comes complete with the BEAR CAM wireless video camera, DVR-1000 Digital Receiver/Recorder, and computer interface card. Use Windows Media Player to view motion videos.
(866) 470-3532
www.pehratek.com
---
Telephone Office Display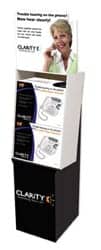 ADCO Hearing Products Inc, Englewood, Colo, offers a turnkey marketing tool for practices. The Clarity telephone office display holds four Clarity Professional Digital Clarity Power™ phones, sets up easily in minutes, is freestanding, and is small enough to fit in tight spaces. Clarity's office display is the perfect solution for a busy office or waiting room.
(800) 726-0851
www.adcopro.net
---
Accessories Catalog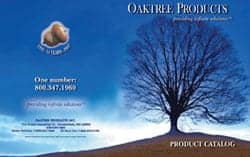 Oaktree Products Inc, St Louis, introduces its latest catalog of hearing health care accessories, commemorating the company's 15th year in business. The 110-page catalog features more than 3,000 items, of which 90 are new to the catalog.
(800) 347-1960
www.oaktreeproducts.com
---
Long-Lasting Batteries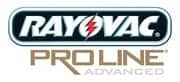 Rayovac, Madison, Wis, offers the Rayovac ProLine Advanced, which delivers powerful results across the most critical performance criteria. Of­fering consistent and reliable long-lasting power. Celebrating 100 powerful years.
(800) 331-4522 in the United States
(800) 387-3529 in Canada
www.rayovac.com
---
Lightweight Digital RIE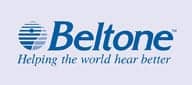 Beltone, Glenview, Ill, has recently added a new receiver-in-the-ear product to its digital product line. The Marq17 is Beltone's smallest, most lightweight instrument to enter this class. The Marq17's receiver system provides more midfrequency gain so the device can fit a wider range of hearing losses.
---
Wireless Communication System
Oaktree Products Inc, St Louis, has introduced the Contego, a full-performance wireless communication system designed to improve and enhance sound quality. The micro­­­phone (transmitter) and receiver have built-in zoom microphones that are user-adjustable for maximum customization. The microphones can be set for omnidirectional or directional, based on conditions, and the volume level can be adjusted by remote.
(800) 347-1960
www.oaktreeproducts.com
---
Benchtop Polishing Unit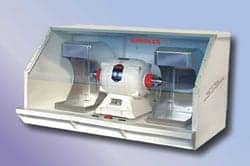 Kingwood Industrial Pro­ducts Inc, Hacketts­town, NJ, offers a new Multifunction Bench Top Polishing Unit that provides customers with a clean, easy way to do grinding and polishing in the office. The unit is designed as a self-contained workstation with an adjustable shield to protect the technician from flying debris. The dust collectors remove smaller particles from the air, eliminating dust and odor from the work area. The unit comes complete with a grinder and polisher, twin dust collectors with replaceable filters, and two dust hoods with removable trays for easy cleanup. The cabinet is equipped with a shelf armrest for comfortable, sustained operation. This unit will ease grinding and polishing in small laboratories and offices, as well as in larger manufacturing plants.
(908) 852-8655
www.kingwoodindustrial.com
---
Shooters' Protection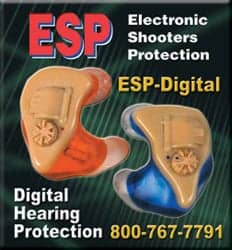 Electronic Shooters Protection, Brigh­­ton, Colo, offers ESP-Digital, state-of-the-art digital, high-fidelity ITE hearing protectors for shooting enthusiasts. This digital technology enables sound to be pro­cessed using bits and bytes that are noise free, unlike analog circuitry. With an effective dynamic range of 95 dB, and 16-kHz bandwidth, the ESP-Digital ensures low noise while providing true high-fidelity audio processing without compromise. The difference to the shooter is comparable to hearing music played on a CD versus a cassette tape. Standard electronic hearing protectors shut down when excessive noise levels are detected, removing the shooter's ability to hear. All ESP amplifiers are designed to limit their output to 90 dB without shutting down, leaving shooters with their hearing intact. This safety factor is relied upon by instructors and competition shooters who depend on being in touch with their students, fellow competitors, and surroundings.
(800) 767-7791
www.espamerica.com
---
Stability Accounts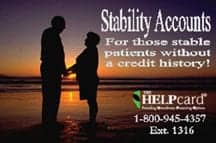 The HELPcard®, Springdale, Ark, promotes "Stability Approval." Countless older patients grew up during a time when you simply didn't spend what you didn't have. As a reward for their frugal ways, many are now unable to get credit for necessary purchases, such as hearing instruments. Through the HELPcard's Stability Approval, when patients show a great deal of stability (such as home ownership) and have enough disposable income to make regular payments, a credit bureau history is not necessary for HELPcard approval. If you have patients who need high-quality hearing instruments but can't be approved for another credit card, ask your HELPcard representative about Stability Approval. Contact The HELPcard today to find out how to join the thousands of medical professionals who offer affordable payment options to their patients.
(800) 945-4357
www.helpcard.com
---
Portable Vacuum-Aspirator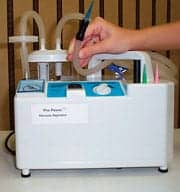 Hearing Technologies, Pinellas Park, Fla, introduces the Pro-Power™ Vacuum-Aspirator, a hospital-tested portable vacuum. It is designed as an aspirator and set up as a hearing aid vacuum with 24.5 inHG suction and an adjustable suction control. Cleaning tools are included to help remove wax and debris. Cone-shaped suction tips clear the receiver and microphone ports. Placing the hearing aid on the standard suction tube will complete the cleaning by combining suction and vibration. New cost-saving design is available in 110V and 230V.
(727) 525-7770

---
Battery Tester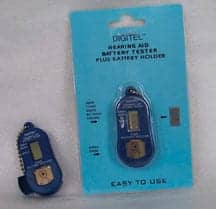 S & S Laser Productions, New Port Richey, Fla, introduces the Digitel Battery Tester. This tester includes a liquid crystal display bar graph, a slide-out battery drawer, and a keychain attachment. The product comes individually packaged for display.
(800) 934-6815
---
Wax Protection System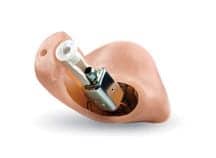 Rexton Inc, Plymouth, Minn, has released C-Guard, its latest advancement in wax protection, available on all Calibra premier digital custom instruments. C-Guard effectively seals the receiver with a membrane barrier that protects against cerumen and moisture. This low-maintenance technology works without affecting the hearing instrument response curve. It is available on all custom instrument styles, from CIC to full shell, and is fitted during initial production. A replacement kit with removal/replacement tool and additional guards is available for customer use. For best results, C-Guard should be changed every 3 months. A specially designed tool is supplied for removing and inserting the guard.
(800) 876-1141
www.rexton-online.com
---
Impression Material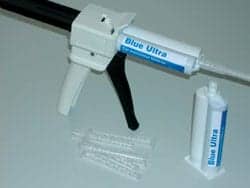 Precision Laboratories, Altamonte Springs, Fla, offers Blue Ultra ear impression silicone cartridges. This thixo­tropic formula has a low viscosity that resists slumping and distributes the material evenly. Pressure-free delivery eliminates distortion from stretching of the ear. Blue Ultra responds to the increasing need for high-quality ear impressions—a perfect fit for today's high-tech hearing aids.
(800) 327-4792
www.precisionweb.com
---
Portable Clipboard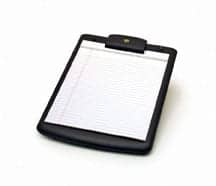 Harris Communications, Eden Prairie, Minn, offers the new Portable Clipboard with Induction Loop. With a built-in induction telecoil, it runs on rechargeable batteries and can be used indoors and outdoors, making it ideal for one-on-one conversations and small group meetings, the workplace, and more (within five feet). Harris Communications is celebrating 25 years of providing assistive products to the deaf and hearing impaired. For dealership opportunities and a free catalog, call Bill Williams.
(800) 582-8569
www.harriscomm.com
---
Hearing Instrument Series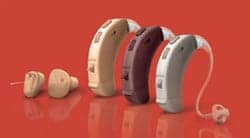 Hansaton Hearing Systems, Tampa, Fla, offers at the center of its full line of hearing instrument technology two midrange hearing instruments, RELAXX Pro and RELAXX Exclusive. The RELAXX series features the latest in hearing instrument technology in a new design housing that looks as good as it sounds. The RELAXX series is available in all ITE models, while its BTE can be fitted with a conventional earmold or an open minitube. RELAXX Pro is a midrange digital hearing instrument for those with medium to moderately severe hearing loss. In addition to a new housing in a wide variety of colors, RELAXX Pro also features a multimicrophone system, situation manager, 8-channel signal processing, noise reduction, speech detection, and enhanced phase-cancellation feedback management. RELAXX Exclusive is an upper midrange hearing instrument that has all of the great features of the RELAXX Pro, plus 12-channel signal processing, wind-noise reduction, and 4D noise canceller.
(866) 449-9757
www.hansatonusa.com
---
Combination Tinnitus/Amplification BTE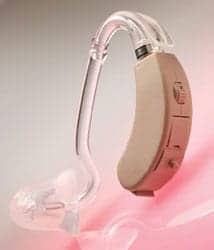 General Hearing Instruments Inc, New Orleans, announces the debut of its Combo BTE. For patients experiencing tinnitus and/or hyperacusis in addition to hearing loss, the Combo BTE provides the combination of high-fidelity digital amplification and the same high-quality broadband sound generation featured throughout the Combo product line, with the convenience of a low-maintenance, over-the-ear fitting. The 4-channel digital amplifier has a 16-kHz frequency response. Each Combo BTE is equipped with 4 memories and a telecoil. Once the hearing needs of the patient have been met, and the amplification has been programmed, broadband noise is presented via a linear manual volume control. A long-lasting 13A battery powers the Combo. Each Combo BTE is paired with the SmartWear SFE earmold technology that combines the convenience of noncustom earmolds with the security and comfort of a custom fit by conforming to the unique shape of the user's ear. This is achieved through the patented Memory Form™ design, an ultrasoft silicone body containing a temperature-sensitive Nitinol endoskeleton.
(800) 824-3021
www.generalhearing.com
---
Bone-conduction Hearing Aid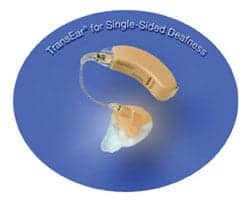 Ear Technology Corp, Johnson City, Tenn, announces the next generation of the TransEar® bone-conduction hearing aid for single-sided deafness: the TransEar 270. Using a new, improved, and smaller oscillator, TransEar can now fit patients with small ear canals, including children. The new, soft wire connector and half-shell design almost eliminate the possibility of feedback, while making the new model much less visible without compromising performance.
(888) 382-9327
www.transear.com
---
Noise Filters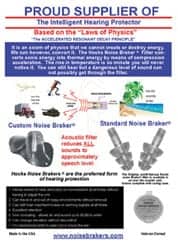 Hocks Hearing Healthcare Products, Portland, Ore, offers a display stand and informational brochures to help hearing health care professionals promote its Noise Braker.
(800) 654-6257
www.noisebrakers.com
www.hocksproducts.com
---
Tinnitus Treatment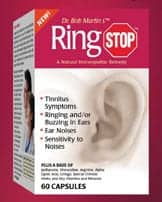 EAR Inc, Boulder, Colo, offers Ring­STOP™, an all-natural product for people with tinnitus, a condition for which there is no known remedy. The product is a homeopathic formula available in capsule form containing amino acids, herbal extracts, antioxidants, and vitamins that have been reported to reduce the symptoms of tinnitus.
(800) 525-2690
www.earinc.com
www.freehearingtest.com
---
Noise Reduction Earphones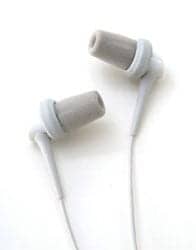 Hearing Components, Oakdale, Minn, provides NR-1 earphones, which combine state-of-the-art electronics and miniaturization with the convenience of Hearing Components' patented Comply™ Platinum Canal Tips. The patented NR-1 earphones are based on the same technology used by US Army helicopter crews. When utilized in a noisy environment, the NR-1 earphones deliver to personal audio device users greater noise reduction, sound, and in-the-ear comfort.
(800) 872-8986 or (651) 739-9427
www.hearingcomponents.com
---
Sound Alert System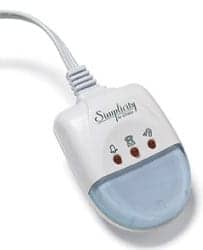 WCI, Santa Monica, Calif, offers Simplicity™, which alerts you to the important sounds of everyday life, from the telephone ringing to the doorbell chime or a baby's cry. Simple and easy to use, Simplicity's system comprises attractive signalers working individually or all together, and it's compatible with other common brands, making it easy to add on to any existing system. Just one of the many assistive devices available from WCI, the "one-stop shop" for hearing technology.
(800) 233-9130 (V/TTY)
www.weitbrecht.com
---
Digital Hearing Aid Line

Magnatone, Casselberry, Fla. introduces POWER to its digital line. The Monet™ and Claret™ Full Shell POWER ITE have a maximum output of 130 dB and peak gain of 65 dB. The POWER line, with LazerVeyor™ Digital Shell technology, ensures a perfect fit that can maximize gain with up to 15 dB of adaptive feedback phase cancellation.
(800) 789-6543
www.magnatone.com
---
Lipreading Instructional Guide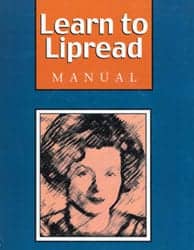 ADCO Hearing Products Inc, Englewood, Colo, offers Learn To Lipread, an educational guide for consumers. It is designed to develop skill through speech-reading practice and thereby reduce frustration for those who cannot understand enough conversation to participate. The lessons consist of lip-reading and auditory training on DVD, with a manual to provide additional practice. For adolescents and adults, Learn To Lipread will supplement linguistic auditory information and increase communication skills. These lessons provide an excellent supplement to training from a class or for home study.
(800) 726-0851; (303) 794-3928
www.adcopro.net
---
Hands-Free Operation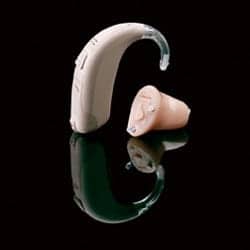 Sonic Innovations, Salt Lake City, offers Velocity, a hearing instrument that uses environmental sound cues to automatically adjust settings to a particular listening situation without requiring the wearer to press a button. Velocity features patented digital signal processing and advanced noise reduction, patent-pending adaptive directional technology, automatic directionality, adaptive feedback cancellation and several advanced user options, including patient-friendly voice alerts and automatic telephone listening.
(801) 365-2800
www.sonici.com
---
Screening Test
AUDiTEC, St Louis, offers a comprehensive central auditory processing screening test, MAPA. Developed in partnership with Dr Ron Schow of Idaho State University, MAPA screens for auditory processing deficits in the areas recognized as integral parts of the processing of auditory information. In addition, it has two versions for retest purposes. MAPA is available in beta form (Beta III) and has normative data. The final version should be available in fall 2007.
(800) 669-5306
www.auditec.com
---
Cleaning Pump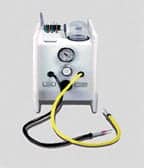 Mid-States Labora­tories, Wichita, Kan, has added the Mark V Power Piston Driven Cleaning Pump to its product line. This heavy-duty unit produces strong vacuum power (pulling up to 27 inches of mercury) and blows up to 120 psi. Standard accessories include seven milled needles and a vacuum chamber that runs automatically for 300 seconds. In addition to the standard accessories, an optional aspirator kit is available for cerumen removal.
(800) 247-3669
www.mid-stateslabs.com
---
Digital Hearing Aid Family
Starkey Laboratories Inc, Eden Prairie, Minn, offers Destiny™ hearing aids. Powered by nFusion™ technology, Destiny hearing aids are sensitive, adaptive, and nearly as intuitive as the human ear. These devices easily transition from one acoustic environment to the next and allow for highly customized adjustments through data logging. Additionally, all Destiny products feature Active Feedback Intercept, which provides feedback erasure; automatic telephone response; adaptive indicator tones; and standard direction speech detector, a directivity index.
(800) 328-8602
www.star