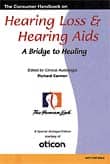 Disposable Eartips
GN Otometrics, Schaumburg, Ill, introduces a new generation of eartips with FDA-approved silicone and colors. Designed for use in immittance and OAE testing, the eartips are available for use with the new MADSEN OTOflex 100, and a number of existing products including MADSEN Capella, MADSEN Zodiac 901, and DANPLEX Tymp 87. The eartips are designed to facilitate a hermetic fit on any size of ear canal, from newborn to elderly. The smallest sizes—3mm, 4mm, and 5mm—feature a ribbed, conical shape; sizes 6mm-18mm are mushroom-shaped and color-coded. A range of five colorless eartips are available for screening. (800) 362-3736; www.gnotometrics.com.
---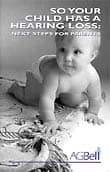 Specialty Application Earmuffs
Bilsom®, Smithfield, RI, offers specialty earmuffs, which can be mounted on hard hats, fold away for convenient storage, or be used with a neckband for use with face shields. New models include Thunder®, Leightning®, and Clarity™. The Thunder series is designed to provide optimum protection, comfort, and economy in applications where dielectric construction is preferred. The Leightning noise-blocking earmuffs feature a patented Air Flow Control™ technology, which provides more consistent attenuation in low frequencies. The Clarity series is designed to provide advanced sound management. (800) 430-5490; www.bilsom.com.
---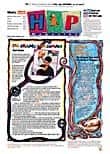 Digital Hearing Instruments
Audina, Longwood, Fla, offers the Foundation line of entry-level-priced, computer programmable digital hearing aids. Features include single-channel compression, soft squelch (expansion), an adjustable compression ratio, an active high cut, an active low cut, and AGCo compression limiting. WDRC, AGCo, and Linear fitting strategies are offered, as well as five environmental settings to choose from. Other options include the choice of up to three memories, directionality, and a programmable t-coil. (800) 223-7700; www.audina.net.
---

Automated Diagnostic Hearing Testing
Tympany Inc, Stafford, Tex, offers the Otogram, an automated diagnostic hearing testing technology that can be used by ENT practices, primary care physicians, audiologists, and hearing aid dispensers. The test includes a comprehensive audiogram (pure-tone air and bone conduction, speech reception threshold and speech discrimination, all with masking), tympanometry, and acoustic reflex, and DPOAE. No sound booth is reportedly required. Testing administrator can prepare patients for testing in 5 minutes. Patient's results are printed in a standardized easy-to-read report and can be integrated with NOAH v.3. The Otogram is said to improve practice workflow and allows more time for treatment and dispensing. Tests are available in more than nine languages. (866) 316-3606; www.tympany.net.
---

Cochlear Battery
Rayovac, Madison, Wis, offers Cochlear Plus, a new battery designed specifically to meet the high-power needs of patients with cochlear implants. Cochlear Plus is available in a 60-pack carton (dial-packaging) in size 675. It is available through hearing care professionals and through a limited number of specialty retailers online. (800) 331-4522; www.rayovac.com.
---

Impression Material
Insta-Mold Products Inc, Oaks, Pa, offers Dur-A-Sil Equal vinyl silicone impression material. Durable and nonsticky, Dur-A-Sil Equal features: easy flowing with almost pressureless syringing; good release properties, optimum elongation and dimensional stability; soft rubber; and a full 2.5 to 3 minutes working time, curing in 5 to 7 minutes. Dur-A-Sil Equal Mini-Paks are also available in individualized packaging. (800) 523-4081.