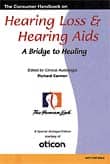 Adaptive Directionality
GN ReSound, Bloomington, MN, announces the release of its new Canta line of digital products. Utilizing 3-D Digital signal processing, a proprietary technology, the instruments offer several signal processing features, including: adaptive directionality,which automatically reduces levels of background noise; adaptive microphone matching, which automatically tracks and corrects changes in microphone sensitivity that occur over time; spectral enhancement, which re-constructs speech stimuli; and fast-acting noise suppression. The instruments are available in a complete range of styles, from BTE to CIC.
---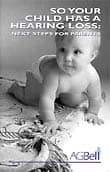 Digital Hearing Instruments
Audina Hearing Instruments announces the introduction of its second generation Nueve 100% Digital hearing instruments. The instruments feature nine independent narrowband compression channels centered at octave intervals and fast-acting wide dynamic range compression. The in-situ dynamic range verification may be utilized to determine the equal loudness contours for soft, MCL and loud sounds, and the expansion technology results in quieter performance, according to the company. In addition, real-time processing (no perceived time delay) reportedly results in improved localization and enhanced environmental awareness. The Nueve Digital is available in full shell, canal, mini-canal and CIC. Fitting software can be downloaded from the company's website.
---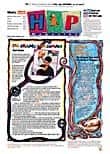 ITE Instrument
Magnatone®, Casselberry, FL, introduces the Beethoven™ ITE hearing instrument. Driven by a Class-B hybrid circuit, the instrument reportedly delivers high gain (60 dB average FOG) and output (129 dB SPL) with low total harmonic distortion and input noise. The feedback control (FBT), included as a standard feature, allows control of the high frequencies and reduces the feedback potential of the instrument, according to the company. The instrument also includes the Rid-Wax™ barrier system. The company recommends the instrument for moderate-to-severe hearing loss with UCLs up to 120 dB SPL or higher and MCLs up to 120 dB SPL.
---

Testing Software
Frye Electronics, Inc., Tigard, OR, announces the release of software version 2.12 for the FONIX FP35 Hearing Aid Analyzer. This new software provides a digital speech signal to test digital hearing instruments that have noise reduction circuits. This signal will be included free of charge when the Composite Option is ordered. Users who have the Composite Option and who purchased their unit within the last year can receive the upgrade free of charge. These upgrades can be sent through email. The FP35 includes the RS232 function so that it can be attached to a computer for upgrading and to connect with the WinCHAP computer program for the storage of data.
---

Loop Listening System
Oval Window Audio, Nederland, CO, introduces the improved 3-D II Loop listening system. The 3-D II features a redesigned amplifier, mixer and wireless microphone, allowing greater flexibility and long-term reliability. The patented 3-D Loop's minimal signal spill-over and uniform 360-degree signal dispersion are designed to enable adjacent rooms to be fitted with an ALD system that is compatible with all telephone-switch equipped hearing aids, cochlear implants and low-cost induction receivers. 3-D Loops were reportedly first installed at the American School for the Deaf in West Hartford, CT, enabling students to use their own hearing aids.
---

Clock/Signaling System
Global Assistive Devices Inc., Fort Lauderdale, FL, announces the release of the Access 3 clock/signaling system, designed to be a combination alarm clock, door announcer, and telephone ring signaler, according to the company. In alarm clock mode, it utilizes a halogen visual alarm and can be used in conjunction with a bedshaker accessory, which also serve as telephone ring signalers. In addition, the push button transmitter accessory can be placed at the front door, and can reportedly send a wireless signal and trigger the system from up to 75 feet away. It is available in both 110-130 volt and 220-240 volt models.
---
Send press releases to Jesse Kauffman at:
The Hearing Review
6701 Center Drive West, Suite 450
Los Angeles, CA 90045
Phone: (310) 642-4400 ext. 269
Fax: (310) 641-0831
Email:

[email protected]

.