National Seminars
Audina Hearing Instruments, Longwood, Fla, is presenting its fourth year of national seminars, which offer information on advanced technology, customer support, and training. Sessions will be presented in Texas, Nevada, Illinois, Pennsylvania, Ohio, Oregon, Missouri, New Jersey, North Carolina, California, and Florida. Seminars are approved by the International Hearing Society and American Academy of Audiology and earn CEUs. (800) 223-7700; www.audina.net.
---

Full-Color Brochure
In'Tech Industries Inc, Ramsey, Minn, is a supplier of miniature plastic hearing aid component parts for hearing aid manufacturers. The company offers a variety of standard products along with in-house custom design and tooling capability to meet customers' specific needs. (763) 576-8100; www.intech-ind.com.
---

Cordless Amplified Telephone
AMERIPHONE Products by Walker, a Division of Plantronics Inc, Garden Grove, Calif, offers the CL-40 Cordless Amplified Telephone, which increases incoming sounds up to 40+dB and features a separate tone control (600-2,400 Hz) for high-frequency sounds. The unit's 900 MHz technology and an automatic channel scanner provide a stable, extended operating range and static-free transmission. The large, lighted keypad makes dialing easy, and there are 10 speed-dial buttons, along with flash and redial. The CL-40 also features an extra-loud ringer and base-to-handset paging and is wall-mountable. It is also hearing-aid T-coil compatible and has an audio output jack for connection to a headset, neckloop, or cochlear implant. The CL-40's included NiMH rechargeable battery pack delivers a 3-hour talk time between battery charges. (800) 874-3005; [email protected]; www.ameriphone.com.
---

Wireless Hearing System
TV Ears Inc, Park City, Utah, offers the TV Ears wireless hearing system, designed to deliver sound directly to the wearer's ears. Television audio processing (TAP) technology ensures that all words are heard clearly, while the automatic volume control (AVC) circuit is designed to reduce loud bursts of sound. The system works separately from television speakers so that others can set the TV volume at the level they desire. TV Ears will also work in nearly all movie theaters, play houses, concert halls, and other public places, according to the company. (888) 883-3277; www.tvears.com.
---

Instructional Children's Book
Phonak Inc, Warrenville, Ill, has introduced an instructional children's book, Oliver Gets FM, by pediatric audiologist Maureen Cassidy Riski, whose first book was Oliver Gets hearing Aids.
The 44-page book follows the everyday adventures of Oliver the Elephant, who improves his communication skills by adding a wireless FM communication system to his hearing instruments. Riski, whose target audience is children (with or without hearing loss), parents, and teachers, offers easily understandable descriptions of FM technology in action–at home, school, and play–and how it can dramatically improve speech understanding in difficult listening environments. 800-777-7333; www.phonak-us.com
---

Portable Hearing Aid Conditioning System
Ear Technology Corporation, Johnson City, Tenn, offers Dry & Store Global, its newest version of the Dry & Store hearing aid conditioning system. Designed for portability and versatility, the Global accommodates all types of hearing aids and cochlear implant hardware, including body-worn processors. The Global model was developed as a full-featured product that can be used for travel and where space is a consideration. Co-developed as the export version of the Dry & Store family, Global will operate on all worldwide power supplies with the proper AC adapter and plug configuration. A variety of additional plugs and adapters will be available as optional accessories for overseas travelers. (800) 327-8547; www.dryandstore.com.
---

Evoked Potential Diagnostic System
SYNAPSYS, Austin, Tex, offers AURIS™, a full-featured auditory evoked potential diagnostic system, designed for objective evaluation of auditory function. Whether it is 1- or 2-channel, portable or desktop, the specific technical features of the AURIS line are high performance and ergonomic software. AURIS allows the collection of superior clinical information necessary for any otoneurological diagnostic examination by covering the whole range of evoked potentials. (800) 874-9889; www.synapsysusa.com.
---

Soft-Solid Shell Instrument
Interton/AHS, Minneapolis, offers SilFlex Express, a 100% digital hearing instrument built around the company's Staris circuit. The instrument can serve as a trial aid for the patient, a loaner, or a product the patient can walk away with. The SilFlex Express features a flexible shell material that allows it to be instantly fitted to the patient. The flexibility of the material allows the aid to flex in the ear during jaw movement, keeping it from shifting out of position. Company tests indicate the material has improved the comfort of the aid as well. (800) 247-4741; www.interton-us.com.
---

Automated Phone Application
CareCredit®, Anaheim, Calif, offers an automated phone application, so patients can privately apply for credit plan approval within minutes. The confidential process eliminates paperwork and provides an instant credit decision. CareCredit provides financing options up to $25,000, 3-, 6-, and 12-month interest-free plans; as well as a low interest extended payment plan. (800) 300-3046, ext 519; www.carecredit.com.
---

Hearing Aid Tools
Oaktree Products, Chesterfield, Mo, offers Nelson Tools, hearing aid repair/cleaning tools. Each tool is handmade with hardwood handles, surgical steel stems, and brushes. The 12-piece starter set is organized in a hard shell carrying and storage case. The cleaning station contains 26 assorted tools, and a brush cleaning jar in a durable tabletop organizer. (800) 347-1960; www.oaktreeproducts.com.
---

Software Program
Audina Hearing Instruments, Longwood, Fla, presents the latest version of its Audina ezFIT software. NOAH 3.1 compatible features are available in March. The software also includes new prescriptive acoustic gain targets, based on audiometric information and style of hearing aid, and minimizes feedback and over-amplification. It also features ezFIX, an automated troubleshooter easy adjustment. Updates and full version can be downloaded at the company's Web site. (800) 223-7700; www.audina.net.
---

PLL System
Sennheiser Electronic Corp, Old Lyme, Conn, offers the Mikroport™ 2013 PLL system. It reportedly consists of a receiver for the hearing impaired and a transmitter for the speaker, which is designed to enable those with hearing difficulties to play a fully integrated role in social settings. The 2013 also features a 16-channel selector, found on both the receiver and the transmitter, which provides the user with flexibility to switch to an interference-free channel at the turn of a dial, according to the company. (877) 736-6434; www.sennheiserusa.com.
---

Insurance Reimbursement Workshop
Phonak Inc, Warrenville, Ill, will present a seminar on Wednesday, April 2, prior to the American Academy of Audiology Convention in San Antonio. Topics will include HIPAA, Medicare reimbursement, electronic submission of claims, and strategies for working with insurance companies. The fee for the seminar (which will include lunch) is $85, and it is open to all practitioners. Seating is limited, so early registration is suggested. (800) 777-7333, ext 5151; www.phonak-us.com.
---

Tinnitus Treatment
EAR Inc, Boulder, Colo, introduces RingSTOP™, an all-natural product for people suffering from tinnitus. The product is a homeopathic formula that is available in capsule form. Ingredients include amino acids, herbal extracts, antioxidants, and vitamins that have been reported to reduce the symptoms of tinnitus, a condition for which there is no known remedy. (800) 525-2690; www.earinc.com; www.freehearingtest.com.
---

Convenient Payment Options
CareCredit®, Anaheim, Calif, offers a variety of payment programs, designed to help reduce returns by giving patients low monthly payment options so they can accept optimal treatments and technologies. Payment options range from $1 to $25,000, and include 3-, 6-, and 12-month interest-free plans, as well as a low interest extended payment plan. (800) 300-3046, ext 519; [email protected].
---

Comparative Hearing Test
Oaktree Products Inc, Chesterfield, Mo, offers the Comparative Hearing Test, a CD-ROM program for use in the evaluation of hearing ranges (from normal to severe hearing loss). The program can be installed on a PC, or played on a CD player. It has been proven more than 90% accurate in independent tests. Results can be stored, printed, and graphically displayed on a speech sound audiogram. (800) 347-1960; www.oaktreeproducts.com; www.ComparativeHearingTest.com.
---

Engineering Expertise
At In'Tech Industries Inc in Ramsey, Minn, engineering experts strive to produce a product that matches its customers' design criteria. Whether producing a complete design based on generic sketches or integrating an existing design into a final product, combining the company's services with its customers' creativity is the key. (763) 576-8100; www.intech-ind.com.
---

Eye Movement Analysis Technology
SYNAPSYS, Austin, Tex, offers Ulmer VideoNystagmoGraphy (VNG), a real-time eye movement analysis technology, that meets the demands and standards of vestibular testing. VNG normative data enhance the effectiveness of diagnosis for patients with balance disorders. SYNAPSYS offers 2- or 4-channel VNG, with torsional recording capabilities, comfortable video goggles for reliable eye tracking, and LCD projection stimulus for OPK. Currently, more than 650 SYNAPSYS systems are in use worldwide. (866) 796-2779; www.synapsysusa.com.
---

Prewired Faceplates
Interton/AHS, Minneapolis, is offering prewired faceplates for global distribution. Assembled with 100% digital or programmable circuits, the faceplates meet the needs of small manufacturers, enabling them to build hearing devices using their own brand names. (800) 247-4741; www.interton-usa.com.
---

Physician Marketing Video
A video about a physician newsletter publishing service is being offered by the publishers of Hearing HealthCare News®, White Plains, NY. The 9-minute presentation, available on CD or VHS, describes how a physician newsletter can benefit an audiology practice. (800) 342-1643; www.hearinghealthnews.com.
---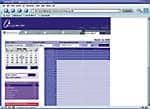 Practice Management Software
Aegis Group, Portland, Ore, recently released Sycle for beta testing. The full-service hearing practice solution handles daily scheduling, management, and marketing reports in real time. Sycle's features include: central online appointment setting; time-automated, customized patient sales and communication direct mail; easy setup and information importation from existing data; daily follow-up call lists; lead tracking ability from initial contact to final sale; and the ability to market manufacturer offers directly to patients or prospects via opt-in marketing programs. (503) 572-6391; [email protected].
---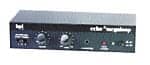 Loop Amplifier
HARC® Mercantile Ltd, Kalamazoo, Mich, offers the Echo-MegaLoop. "Loop" a room, office, or meeting place with the induction wire. Connect the amplifier to TV, radio, or stereo system; use the microphone to pick up room sounds and telephone or doorbell. Use hearing aids in the T-coil position to hear via induction. The unit is easy to set up, no special tools are needed. It features a small, compact size; line input gain control; AGC technology that suppresses any sudden loud noises; and volume and tone controls; and includes about 100 feet of loop wire. (800) 445-9968; www.hacofamerica.com.
---

DP Echoport USB
An updated ILO292 DP Echoport clinical OAE system, featuring a simple USB PC connection, is now available from the pioneers of OAE instrumentation, Otodynamics, Hatfield, Herts, England. The ILO292 USB is a plug-n-play unit with full TEOAE and DPOAE analysis and ILO compatibility, and is supplied with the new XP compatible ILO V6 clinical OAE software. The product is part of the Echoport USB series, which includes the economical ILO288 Screener and research instruments. The ILO292 USB is upgradable for dual-probe operation to meet tomorrow's demanding requirements. (800) 759-7776; www.otodynamics.com.
---

Digital Hearing Instruments
Rexton, Plymouth, Minn, introduces the Voyage™ line of digital hearing instruments. Features include four programmable memories, 16 channel gain adjustments, 16 channel Speech Preservation, 16 channel adaptive noise reduction, 16 channel microphone noise reduction, 6 independent compression areas with flexible crossover frequencies, and independent CK, CR, and compression dynamic adjustments. In addition, the line includes the Delta-Logic™ fitting protocol and an easy-to-use graphic interface that enables quick and efficient professional programming. (800) 876-1141; www.rexton.com.
---

Easy-to-Replace Batteries
Duracell Activair with EasyTab™ is the first easy-to-replace hearing aid battery. EasyTab features three innovations. The "pillbox" package makes it easy for patients to store, transport, and remove batteries. The patented longer tab design makes EasyTab batteries easy to see, hold, and insert in hearing aids. In addition, the new battery cell construction delivers up to 30% longer life than previous Activair batteries. Contact Phonak at (866) 285-6264; www.phonak-us.com, or Unitron Hearing, (800) 888-8882; www.unitronhearing.com.
---
Balance Product Line & VNG
SYNAPSYS, Austin, Tex, offers a full line of balance assessment technologies, including: Ulmer™ VNG; TORSIO™; NYSTAGView™ Video Goggles; VISIO™; AURIS™ EP; and MED4™ Rotational Chair Video ENG enabled. SYNAPSYS VNG provides real-time analysis of eye movements, and a unique set of meaningful VNG normative data enhancing the effectiveness of diagnosis for patients with balance disorders. Currently, more than 650 SYNAPSYS systems are in use worldwide. SYNAPSYS is considered a leading manufacturer of VNG. (866) 796-2779; www.synapsysusa.com.
---
Audiology Patient Satisfaction Brochure
The Audiology Foundation of America (AFA), West Lafayette, Ind, offers the Audiology Patient Satisfaction Program. The program was developed as a practice management tool to help audiologists measure patients' satisfaction with the care and service they provide. The program includes: easy-to-follow implementation instructions; precalculated number of survey forms to ensure statistically significant data; a sealed ballot box; a survey tool customized for audiologists; data processed and analyzed by an experienced research firm; and national benchmarking data. It also offers customized, easy-to-understand reports, as well as action plans to help improve satisfaction levels. (765) 743-6283; www.AuDfound.org.
---

Online Professional Resource Center
ContentScan Inc, La Jolla, Calif, introduces the Communication Sciences and Disorder Dome™, a subscription-based online professional resource center that connects the fields' content and community. The Dome provides an information exchange tailored specifically to the needs and interests of clinicians, professors, researchers, and students within the fields of audiology and speech-language pathology. It uses advanced content selection processes and proprietary search technologies, enabling users to identify and access information sources with convenience and speed. (858) 456-3515; www.ComDisdome.com.
---

Impression Material
Mid-States Laboratories Inc, Wichita, Kan, offers its line of impression material, Yellow Stuff™. The product is available in three formulas: oil-free Yellow Stuff; Yellow Stuff II™, with oil-added comfort and easy removal; and Yellow Stuff III™, made with a new "in-between" formula that allows ease of removal with fewer oil-related manufacturing problems. (800) 247-3669; www.mid-stateslabs.com.
---

Amplified Stethoscope
Oaktree Products Inc, Chesterfield, Mo, features the Escope II—a stethoscope that can be used by a doctor or nurse who wears hearing aids. The amplified Escope II provides up to 50 dB gain over acoustic stethoscopes. In addition, the Escope II is equipped with an output jack that can accommodate a specially designed set of headphones that can be worn over CICs or ITEs. The jack can also be used with direct audio input cables for BTEs and cochlear implant cables—it can even be connected to a computer or a personal digital assistant (PDA) so the user can actually see the heartbeat and record it. (800) 347-1960; www.oaktreeproducts.com.
---

Web Site Update
Siemens Hearing Instruments Inc, Piscataway, NJ, has added a repair e-form to its [email protected]™ e-business Web site. The timesaving repair e-form provides all registered [email protected] members with an easy and efficient way to enter repair orders electronically. With the new repair e-form, sending hearing instruments to Siemens for repair now requires only a few simple steps online, and eliminates the need to complete and submit paperwork. Key benefits of the e-form include: ease of use, quicker order processing, and order accuracy. (800) 766-4500; www.siemens-hearing.com/pro.
---

Directional BTE
Intrason, Choisy, France, offers of the Digison 621MD, a digital directional BTE. The instrument's directional algorithm was reportedly developed in cooperation with researchers at the French National Center of Scientific Research. It allows the user to switch from omni-directional to multi-directional, which, when combined with the company's Speech Optimization System® (S.O.S.), a 32-channel noise reduction algorithm, enhances speech recognition in noisy environments, according to the company. Distributed in the United States by United Hearing Systems. (33) 1-48-53-59-00; www.intrason.com.
---

Infrared Video Goggles
SYNAPSYS, Austin, Tex, offers NYSTAGView infrared video goggles. NYSTAGView is for use by audiologists, neurologists, physicians, and physical therapists for routine qualitative screening of patients with labyrinthine or neuro-vestibular disorders. The lightweight, portable goggles are ideal for observing and recording eye movements in all lighting conditions. The affordable unit can display images on monitors, televisions, or video projectors. Effects can be videotaped for later viewing. (866) 796-2779; www.synapsysusa.com.
---

Direct Mail Advertising
Action Marketing, El Cajon, Calif, specializes in the design and production of direct mail advertising. The company's marketing approach focuses primarily on new patients, which reportedly results in predictable and consistent business growth. In addition, the company's products are tested before inclusion in its product line, a process that is designed to minimize the risks involved in a new advertising approach. The company further reports that it has invested heavily in the development of an extensive production facility, while refinements in its tracking and production systems increase accuracy and decrease production time. (800) 227-0819.
---
Patching Kit
Hagemeyer Tech-care Products (formerly Warner Technologies), Minneapolis, offers a patching kit designed for laser shell patching. The patching kit contains a small portable UV light, polymers, buffing wheel, UV Loctite adhesive, carbide cutter, and Tech-care Products' new Clean-wipes, pop-up wipes especially formulated for cleaning hearing products. (800) 328-4757; www.cambar.com.
---

Marketing Specialists
Open House Specialists (OHS) America, Beaufort, SC, offers advertising, dealer participation, sales specialists, and no-risk guarantees to increase sales. The program pays for local advertising to mobilize the market, brings hearing instrument sales specialists to the dealer's office, and provides a higher client retention rate. (866) 624-8100; www.ohsamerica.com.
---

Digital Hearing Aid with Noise Management
Marcon Hearing Instruments Inc, Hopkins, Minn, offers the Ariel digital hearing instrument, featuring feedback cancellation, noise management, and in-situ testing. It can be ordered in all styles. (888) 962-7266; www.marconhearing.com.
---

Demonstration Ears
Hocks Hearing Healthcare Products, Portland, Ore, reintroduces its Hocks Demonstration Ears, reportedly an improved version of the company's demonstration ears that were first introduced in the early 1960s. The demonstration ears are made of tough and flexible silicone, and are ideal for practicing impression taking or displaying on a counter, according to the company. Able to be cleaned with soap and water, they are available as a pair or individually. The company also offers its clear demonstration ears with a full-length canal made of clear, firm material that reportedly will not become soft or sticky. (800) 654-6257; www.hocksproducts.com.
---

UV Cure Equipment
Lightning Enterprises, Limington, Me, offers a complete line of UV cure equipment ideal for fast and efficient hearing aid repair, modification, and manufacturing. Systems include dual lamp units, high intensity spot cure systems, and oven systems for shell fabrication. UV protective eyewear is also available. (877) 546-1797; www.lightning-enterprises.com.
---

Full-Color Brochure
Oaktree Products Inc, Chesterfield, Mo, offers a full color brochure to help professionals market assistive listening devices (ALDs) to their patients. The clearly written brochure is easy to understand, and features information on a variety of ALDs. (800) 347-1960; www.oaktreeproducts.com.
---

Natural Ear Care Product
Miracell Inc, Orem, Utah, offers a new ear care product, Miracell Botanicals, a skin conditioner that is formulated from all natural botanical extracts. This product provides nutrients needed to maintain healthy ears and acts as a lubricant for hearing instruments. (800) 748-5040; [email protected].
---

Currency Promotional Items
EARA Advertising, Los Angeles, has "thanks a million" awards for clients or employees, which include trick money coupons and funny money for incentives. The bills can be customized with pictures, products, or promotions. Anyone who enters the company's $1,000 contest via EARA's Web site will receive a funny money $1,000 bill. (800) 422-EARA; www.earaadvertising.com.
---

Turning Unit for Cure Systems
Oaktree Products Inc, Chesterfield, Mo, offers the Lite-Isserie Turning Unit. Designed to be used with UV cure systems, the Lite-Isserie securely holds and turns the hearing aid under UV lamps for an even cure. The device is powered by a small DC wall transformer, with a clip that is removable for easy access. The Lite-Isserie will work with any open-lamp cure system. It is covered by a 6-month warranty. (800) 347-1960; www.oaktreeproducts.com.
---

Web Site Unveiled
Ear Technology Corporation, Johnson City, Tenn, has unveiled its new Web site. The site has been designed to provide greater ease of use by both consumers and professionals, and will enable visitors to download technical and product information, promotional literature, and graphics suitable for use in newsletters and advertising. (800) 327-8547; www.dryandstore.com.
---

Hearing Aid Sweat Band
VanB Enterprises of West Valley, NY, has developed the Hearing Aid Sweat Band, a disposable soft fabric sleeve that protects behind-the-ear (BTE) devices from moisture. Available in four colors and five sizes, the Hearing Aid Sweat Band protects BTE hearing aids from perspiration, snow, and rain, as well as from infiltration of damaging dirt and grime. The sleeve is easily slipped over the microphone of a hearing aid, without the need for a tool. (716) 942-6313; www.vanbent.com.
---

Hearing Aid Batteries
HITEC Group International Inc, Burr Ridge, Ill, is the exclusive distributor of the power one® hearing aid batteries. A new rebate program is available to hearing care professionals. Find out about earning bonus checks by purchasing as few as 150 six-cell cards of these high performance batteries. (800) 288-8303; www.hitec.com.
---

Soft Sound Enhancer
Precision Laboratories Inc, Altamonte Springs, Fla, has introduced Precision Ear, a soft sound enhancer entry level or backup hearing aid. Manufactured from pliant material for comfort, the unit fits most ears and is available for left and right ear. Canal or CIC versions are available. Precision Ear provides amplification for those needing mild to moderate hearing enhancement, and offers repair service for all brands and types of hearing instruments. (800) 327-4792; www.precisionweb.com.
---

Amplified Telephone
AMERIPHONE Products by Walker, a Division of Plantronics Inc, Garden Grove, Calif, offers the XL-40 Amplified Telephone. The unit delivers up to 43+dB extra amplification and features a separate adjustable tone control (500-2,400 Hz) for high-frequency sounds. Its back-lighted keypad with big buttons makes it easy to dial. Other features include an extrabright ring flasher, a superloud ringer with adjustable tone control, and voice mail and missed call indicators. The XL-40 includes 12 memory buttons, plus redial, hold, and flash buttons, is wall-mountable, and has a battery backup in case of power outage. The XL-40 is hearing aid telecoil compatible and has an audio output jack for connection to a headset, neckloop, or cochlear implant. (800) 874-3005; [email protected]; www.ameriphone.com.
---

Customized Newsletter
Hearing HealthCare News™, a customized newsletter for patients published since 1986, and Audiology HealthCare News™, a customized newsletter for physicians and other health care providers, are both edited by Dennis Hampton, a dispensing audiologist based in White Plains, NY. The newsletters are valuable resources for marketing a practice to patients and physicians. The newsletters are published quarterly, and delivered ready to mail. Samples and marketing videos are available. (800) 342-1643; www.hearinghealthnews.com.
---

Full Shell Spectrum
Interton/AHS, Minneapolis, offers a complete spectrum of shells, ranging from smooth-solid to soft-solid. The shells are available in a variety of materials, and are custom fitted to comfortably suit each patient's needs. Of the variety of materials available, the company reports that customers respond favorably to its SilFlex™ soft-solid option over more rigid compounds. Representatives from the company report that there are plans to expand the types of materials it offers for crafting custom hearing aid shells. (800) 247-4741; www.interton-usa.com.
---

Full-Color Catalog Available
Great Lakes Earmold Laboratory Inc, Cleveland, offers its updated catalog. The new catalog features descriptions and full-color images of more than 300 hearing health care products, including impression materials, syringes, mixing accessories, build-up materials, tubing, ear blocks, glues and cements, otoscopes and earlights, connectors, ear hooks, dampers, vacuum systems, grinding and polishing supplies, creams and drops, cleaners and disinfectants, ITE and ITC accessories, counter items, batteries and testers, listeners, and hearing aid dehumidifiers and dryers. (800) 842-8184; www.greatlakesearmold.com.
---

Personal Care Products
Hagemeyer Tech-care Products (formerly Warner Technologies), Minneapolis, offers its own line of personal care products, including Earmold Cleaner, Ear-fresh, Ear-gel, Derm-aid Cream, Sta-Dri dehumidifier jar, and Tech-care ear wax removal system. All Tech-care products are alcohol-free to prevent ear irritation. (800) 328-4757; www.cambar.com.
---

Distractor Recordings
Auditec of St Louis offers Children's Noise, distractor recordings generated by children for testing kids' hearing. Children's Noise is available in two situations—a busy classroom and on a playground. The noises are somewhat variable in level, the playground being the most variable. The noises are available on cassette, the playground on side A, and the classroom on Side B. Each is introduced with a 1,000 Hz calibration tone. The noises have been adjusted so that the level never exceeds +3 dB VU to avoid distortion. In addition, Children's Noise can be burned to compact disc. In addition, either or both of these recordings can be dubbed with any word recognition test, either on a separate track or mixed at any signal to noise ratio. (800) 669-9065;[email protected].
---

Custom Earpieces
Mid-States Laboratories, Wichita, Kan, offers its custom earpieces that attach to standard ear buds, which are designed to enable hands-free cellular phone use. The product also reportedly increases clarity by decreasing background noise and road noise. The company can provide the complete package, including the Plantronics lightweight headset #M140 or #M145. (800) 247-3669; www.mid-stateslabs.com.
---

Acoustic Impedance/ Microprocessor Audiometer
Micro Audiometrics, Murphy, NC, introduces the Earscan® middle-ear analyzer and pure tone audiometer. According to the company, the device is lightweight, durable, and affordable; performs an acoustic impedance test in 1 or 3 seconds; and can test ipsilateral reflexes. It reportedly presents signals from 250 through 8K, at 0 to 90 dB in a pulsed or continuous mode, and can test automatically. The Earscan comes complete with the audiometric headset, impedance probe, eartips, and a limited 3-year warranty. The first factory calibration is free. (800) 729-9509; www.microaud.com.
---

Hearing Aid Dryer
S & S Laser Productions, New Port Richey, Fla, offers the Moisture Guard Electronic Hearing Aid Dryer. The Moisture Guard provides users with a way to properly maintain their hearing aids. It is safe, easy to use, and portable. The unit is made of cherry wood and carries a money-back guarantee. (800) 934-6815.
---

Custom Earmolds
Precision Laboratories Inc, Altamonte Springs, Fla, features a variety of products. Available from the company are custom earmolds for behind-the-ear hearing aids, custom earpieces for pilots and musicians, sound protection, hands-free headsets with cellphone adapters, as well as the Catamaran swim plugs in assorted colors for water protection. A selection of impression materials including Blue Ultra Cartridge System and hearing aid batteries are also available. (800) 327-4792; www.precisionweb.com.
---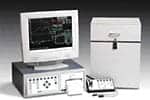 Digital Hearing Instruments
Marcon Hearing Instruments Inc, Hopkins, Minn, offers the Versato, a full-featured, four-channel, seven-band hearing aid, which also has feedback and noise management; and the Faro, a two-channel, four-band hearing aid with an automatic feedback manager. Both products come in all styles of hearing aids. (888) 962-7266; www.marconhearing.com.
---

Medical Alert Jewelry
Oaktree Products, Chesterfield, Mo, offers Medical Alert, a line of attractively designed stainless steel bracelets and pendants worn to inform medical professionals about the wearer's hearing impairment (which often is mistaken for dementia or unresponsiveness during emergency situations). (800) 347-1960; www.oaktreeproducts.com.
---

Output Compression in Digital Platform
Interton/AHS, Minneapolis, offers Finesse, the first digital hearing instrument dedicated to output compression. The heart of Finesse is a digital microprocessor that emulates the function and processing method of output compression instruments. Finesse is available in all custom and BTE models as well as a power version for profound hearing losses. (800) 247-4741; www.interton-usa.com.
---

Portable Vacuum Pump Kit
Lightning Enterprises, Limington, Me, offers the Lightning Vac Traveler, a portable suction system designed for professional hearing aid cleaning and maintenance. The Traveler includes the Lightning Vac suction unit, vacuum jar desiccator for drying, five various needle tips with Filter Wand, and durable carrying case. (877) 546-1797; www.lightning-enterprises.com.
---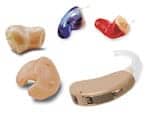 Wire-Free Digital Product Line
United Hearing Systems, Central Village, Conn, introduces its "wire-free" Freedom digital custom product line. The Freedom digital line incorporates all the advantages of DSP in a simple-to-fit instrument, without cords or software. Featuring custom-tailored matrices from 103/30 to 125/55, the Freedom digital line covers a wide range of solutions for most types of hearing losses. Second memory with audible beep provides choice of noise mode, telecoil, and directional. (800) 835-2001; www.unitedhearing.com.
---

Ear Care Kit
The EarGuy™ ear care kit is offered by Earmold Design Inc, Minneapolis. The care kit includes several products that help patients provide care for their ears, earmolds, and/or hearing instruments, including: EarGuy Ear-gel, a lubricant for aiding insertion; EarGuy earmold cleaner, an alcohol-free cleaner and sanitizer; EarGuy Ear-fresh, an alcohol-free solution for outer-ear hygiene; and an EarGuy Desert Pouch, which is designed to provide an economical way to remove unwanted moisture. (800) 334-6466; [email protected].
---

Battery Distribution
Westone Laboratories, Colorado Springs, Colo, is the main distributor for power one® batteries. power one batteries deliver consistently high, stable voltage for cochlear implants and high-power digital hearing instruments and meet all requirements of the new high power IEC testing standard. power one batteries are available only through hearing health care professionals. In addition, there is a consumer bonus program and cash rebate to the dispenser. (800) 525-5071; [email protected], or www.westone.com.
---

Directional Digital ITC
United Hearing Systems, Central Village, Conn, offers directional custom hearing instruments. The featured models in 2003 are the directional canal and mini canal. DSP circuitry provides switchability between omni and directional. T-Coil option is also a programmable function. (800) 835-2001; www.unitedhearing.com.
---

Dispensers Network
Hear For You (HFY), Oklahoma City, is a network of dispensers across the United States that offers savings to the public on hearing health care products. HFY is not a buying group, however; network members receive low prices on hearing health care products. Through volume purchasing and shared economies of scale, HFY's program is designed to maximize profits but also to pass along savings to end-users, so more individuals who need the help will be able to afford it. (866) 840-9008; www.hearforyouonline.com.
---

Hearing Screening Pen
Oaktree Products, Chesterfield, Mo, introduces the HearPen, a calibrated, pocket-size device used for quick and accurate hearing screening. HearPen, a useful tool for general practitioners, features a 25 dB HL tone, centered around 3,000 Hz—an area known to be critical for speech understanding—to each ear. Instructions are included. (800) 347-1960; www.oaktreeproducts.com.
---

Hearing Industry Service Package
The Sonus Solution offers a comprehensive service package to those in the hearing health care industry. The Portland, Ore-based company provides free nationwide service at more than 1,500 locations nationwide, in addition to a 3-year warranty and a 3-year supply of batteries. In addition, a referral service is available through the Sonus Network, exclusively to its members (which include Siemens, GN Resound, Phonak, Sonic Innovations, and Unitron). (888) 333-9152; www.sonus.com.
---

Software Package
Casselberry, Fla-based Magnatone Corporation presents the TruVoice PocketPro™ software package for use with its PocketPC 2002 handheld computers. Among the PocketPro's features are portable fitting sessions for office use. (800) 327-5159; www.magnatone.com.
---

Portable Sound System
ELT Group, West Palm Beach, Fla, offers the ChatPACK™ Totable Soundfield System. The system can be ordered complete with the 55-channel Comtek® FM system (216 MHz), or a la carte for use with existing FM systems. Rechargeable, the ChatPACK operates for more than 20 hours on a single charge. Included is a ballistic nylon tote with hand/shoulder strap for easy transport, NiMh batteries, and a charger. ChatPACK carries a 2-year warranty. (800) 286-3481, (866) 845-2537 (Canada). www.eltgroup.com.
---

Multi-Functional TTY
HITEC Group International Inc, Burr Ridge, Ill, introduces the Worldview TTY 2200. The multi-functional TTY integrates elements of advanced TTY and computer technology, and is ideal for use in small or large businesses. Users can shift between telephone calls and regular office tasks without leaving their workspace or activating a different device. The technology will be useful and economical for organizations and businesses with hard-of-hearing clients or employees. The product also fills the need of organizations, agencies, and public entities required to meet provisions cited in the Americans with Disabilities Act of 1990; Section 255 of the Federal Communications Commission's Telecommunications Act of 1996; and Section 508 of the Rehabilitation Act of 1973. (800) 288-8303; www.hitec.com.
---

Warranty and Insurance Programs
Starkey Laboratories Inc, Eden Prairie, Minn, offers extended warranty coverage for hearing health care patients. Several programs are available, including full warranty coverage for up to an additional 4 years on existing coverage. Coverage for mechanical failure repair for all makes and models of hearing devices is offered under Starkey's Worry Free Repair Warranty. Also available is Starkey's Professional Benefit Services (PBS) insurance. PBS provides patients with loss and visible damage insurance without a deductible or co-payment. (800) 328-8602; www.starkey.com.
---

Digital Hearing Aids
Oticon Inc, Somerset, NJ, introduces the Atlas family of affordable digital hearing aids. The Atlas line includes a full range of dependable and attractive product styles from CIC to BTE, and uses multi-channel NAL-NL and DSL i/o fitting rationales. Features include options for volume control, programmable telecoil, and directional microphones. Atlas also offers four fitting bands, the Adaptation Manager, and Automatic Feedback Manager programmed with Genie 2.0 software for better fitting flexibility. (800) 526-3921; www.oticonus.com.
---

Ear Gel
EarGuy™ Ear-gel by Earmold Design Inc, Minneapolis, is a gel lubricant designed to make earmold and hearing instrument insertion easy and comfortable. It is water soluble and will not leave residue or buildup on the ear, according to the company. The squeeze bottle is used to apply the gel onto a Q-tip™, which is then swabbed at the opening of the ear canal. (800) 334-6466; [email protected].
---

Handheld Screening Audiometer
The DSP Pure Tone Audiometer® from Micro Audiometrics Corp, Murphy, NC, is a 10-ounce, battery-operated, handheld audiometer. Signals can reportedly be presented in a pulsed or continuous mode, pure tone or warble, and from 250 through 8,000 Hz at levels from -10 to 80 dB, according to the company. The audiometer also contains an Automatic Sequencing™ function, which is designed to enable a screening test to be conducted without operator intervention. It comes with headset, batteries, carrying case, and a limited 3-year warranty. (800) 729-9509; www.microaud.com.
---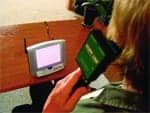 Hearing Aid Batteries
Varta Microbattery Inc, White Plains, NY, offers the power one® brand of hearing aid batteries. power one features "Long Tabs" to remove and insert batteries comfortably. These batteries are optimized for all types of hearing aids and eliminate the need to stock two separate battery lines. power one delivers long life for super-high-power hearing aids, and meets all requirements of the industry's high power standard. (800) 431-2504; www.powerone-batteries.com.
---

Discounted Credit Card Processing
Elite Physician Services, Chattanooga, Tenn, offers discounted credit card processing to health care providers. The processing program can be used for all major credit cards with rates as low as 1.599%. A complimentary comparison of a provider's existing processing program to Elite's program is available to ensure cost savings for providers, with no obligation. Special features include no fee application and no setup or programming costs. (877) 354-8337; www.elitedr.com.
---

Mini Vacuum Cleaner
Hal-Hen Company, Garden City Park, NY, offers a compact power mini vacuum cleaner for hearing aids (catalog #3549). The unit operates on one "C" alkaline battery and removes debris from all types of hearing aids. A combination cleaning tool is included. (800) 242-5436; www.halhen.com.
---