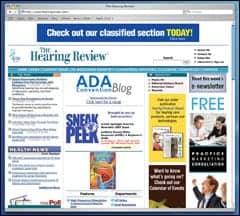 Top News and Headlines in November
GN to Retain ReSound as a Business Unit
3M to Acquire Aearo Technologies Inc for $1.2 Billion
Obituary: Gordon Stowe, Pioneer in Hearing Equipment Distribution
Nominations Sought for Larry Mauldin Award
Medicare Physician Fee Assigns Work Values; Cuts Loom in 2010
Left Brain Helps Hear Through The Noise
AAS Scientific Meeting to Be Held in March; Call for Papers Issued
Scientists Identify Noise-Makers in Developing Ears
AHAA to Hold 12th Annual Convention in February
Stats Roundup: Hearing Aids Dispensed in 2007, by Type
---
Audiologists will receive a 2% increase in aggregate Medicare payments in 2008, according to the Medicare Physician Fee Schedule rule released November 1 by the Centers for Medicare and Medicaid Services (CMS). However, the professional work values assigned in the final rule undervalue audiology services, says the American Academy of Audiology (AAA), and will result in significant cuts in payment for these services beginning in 2010.
A new study by neuroscientists from Northwestern University focuses on the brain's processing of sensory information about another's gender to examine whether hearing fundamentally changes visual experience. The study concludes that it does.
A new Brandeis University study of twins shows that genes play a significant role in the level of hearing loss that often appears in late middle age. The research, published in the Journal of Gerontology: Medical Sciences, examined 179 identical and 150 fraternal male twin pairs, ranging in age from 52 to 60 years. About two thirds of the hearing loss in the individual subjects' better ears could be accounted for by genetic factors. In the subjects' poorer ears, about one half of the hearing loss was due to genes, the study concludes.
The Academy of Doctors of Audiology (ADA) announced that its 2008 Annual Convention will be November 6-8 at the Green Valley Ranch Resort and Spa in Henderson, Nev.
Results from a Canadian Language and Literacy Research Network study show that one in six words is not understood by the average Grade 1 student due to excessive background noise and poor acoustics in Canadian classrooms.
Want the inside scoop? [register]Subscribe to HR's FREE weekly e-newsletter, The HR INSIDER[/register].
---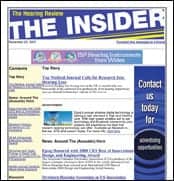 Get Your Weekly Edition of THE INSIDER
Every week The Hearing Review sends out THE INSIDER, a weekly e-newsletter devoted to the top hearing-related news, research, product introductions, fitting topics, and marketing research stories that are influencing your business or practice, as well as the industry at large. Sign up for your free subscription.