---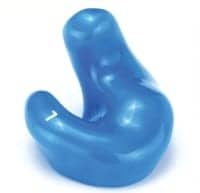 Subject-Fit NRR Rated Custom Industrial Hearing Protection
Westone Laboratories has introduced their new DefendEar custom hearing protection line with subject-fit NRR ratings specifically designed for the needs of the industrial safety market. Four application specific models are available: the DefendEar Max, Lite, Convertible, and Convertible Comm make up the core models. All DefendEar earpieces use Westone's proprietary OtoBlast medical grade silicone and Slick-Sil AM antimicrobial coating for durability, attenuation, and comfort.
www.westone.com
(800) 525-5071
---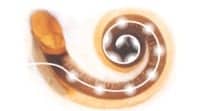 FDA Approval for Two Cochlear Electrode Arrays
MED-EL Corporation has received FDA approval for its new FLEX24™ and FLEX28™ electrode arrays, which offer surgeons additional options for atraumatic insertion and may help them to preserve the delicate structures in the cochlea. The arrays feature paired electrode contacts for the seven basal channels, and single electrode contacts for the five apical channels. The new design is narrower, tapered, and more flexible on the apical end to better match the shape of most cochleae, helping to preserve the integrity of neural tissue.
www.medel.com
(888) 633-3524
---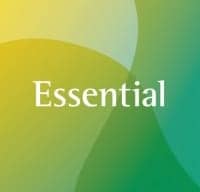 Phonak Debuts Spice+ "Essential"
Phonak introduced the new performance level "Essential," based on Spice+ technology. This competitive offering includes a new product family named Phonak Dalia with a broad range of three custom and four behind-the-ear (BTE) styles, as well as an entry-level model of the award-winning Audéo S SMART I and Naída S I. Essential is designed to meet the needs of end users who are seeking value without compromising on latest technology and state-of-the-art features.
www.phonakpro-us.com
(800) 777-7333
---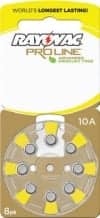 Rayovac Adds Free 24-hour Shipping for ProLine Program
Rayovac has provided another solution for hearing health practices, adding free 24-hour shipping—guaranteed. The added benefit is offered exclusively to its ProLine Business Builder Program. Available on qualifying orders, this new service saves ProLine customers both time and money, providing Rayovac ProLine batteries—shipped direct—when practices need them. Along with this service, ProLine Business Builder provides tools developed specifically to grow hearing care practices.
www.thepowerofhearing.com
(800) 356-7422
---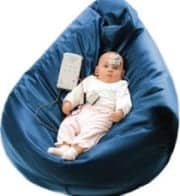 Vivosonic Approved to Sell Integrity V500 System in China
Vivosonic has received regulatory approval from China's State Food and Drug Administration (SFDA) to sell the Integrity V500 newborn hearing screening system. The product will be sold through KAM Healthcare Group, which provides advanced audiological equipment, hearing instruments, and hearing services in Hong Kong, Macau, China, and other countries in the Asia Pacific region. A new 40 Hz ERP (event related potential) test modality has been specifically developed for audiology practices in China.
www.vivosonic.com
(877) 255-7685
---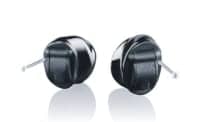 New miniCIC from audifon
elia pico is audifon's new miniCIC with a discreet design that is both functional and reportedly performs to the highest standards. With its black faceplate, elia pico disappears almost completely in the shadow of the ear canal. Discerning customers also may enjoy the simplicity of elia pico, which features Sound Dynamix automatic situation recognition. elia pico also needs no special impression technique, and therefore is easy to fit for hearing care professionals and their customers.
www.audifon.com
(800) 776-0222
---