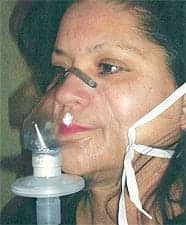 See-Through Surgical Mask to Help Those with Hearing Loss
Sam-Go Products, Fort Worth, Tex, has introduced a new see-through surgical mask and respirator mask that can help those with hearing loss communicate with their physicians. The new Next-Gen Clear Surgical Mask from Sam-Go is a clear mask that will allow persons with hearing loss to communicate and understand dentists, surgeons, and nurses better through their facial clues and lip reading. The Next Gen Mask is reusable and reportedly has a life expectancy of over a year. The mask is also designed with a filter that offers 240 hours of filtered air protection, which can subsequently be replaced.
(817) 614-9254
www.samgoproducts.weebly.com
---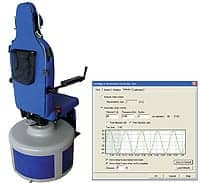 Interacoustics Releases VNG Version 7.04 software
Interacoustics, Eden Prairie, Minn, has released its VNG Version 7.04 software for videonystagmography (VNG) testing, which is now Windows 7 compatible, as well as other improvements. The brightness of each camera is now individually adjustable through the software, and several features have been added to integrate the Nydiag 200 Rotary Chair functionality with the VNG software. In addition to Windows 7 compatibility, version 7.04 includes optimized data processing for a smoother user experience.
(800) 947-6334
www.interacoustics-us.com
---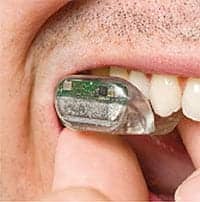 SoundBite Is FDA Cleared for Single-Sided Deafness
Sonitus Medical Inc, San Mateo, Calif, has received 510(k) approval from the US Food and Drug Administration for the SoundBite Hearing System. The SoundBite system is a nonsurgical and removable hearing solution designed to imperceptibly transmit sound via the teeth. The system consists of an easy to insert and remove ITM (in-the-mouth) hearing device that is custom made to fit around either the upper left or right back teeth. A small microphone unit is also worn behind the ear. No modifications to the teeth are required.
(650) 838-0325
www.sonitusmedical.com
---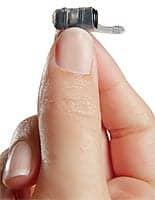 Starkey Introduces AMP Hearing Aid
Starkey Laboratories Inc, Minneapolis, has just launched AMP, a new invisible ITC hearing aid marketed toward patients who are not ready to wear a hearing aid due to possible social stigma or misinformation. In addition to being nearly invisible, features include completely digital, four-channel signal processing; feedback cancellation to extend the fitting range; elastomeric sleeves designed to promote airflow and reduce occlusion; a variety of sizes to fit a range of ear anatomies; a size 10 battery; and a magnetic wand that allows patients to turn AMP on and off as well as adjust volume.
(800) 328-8602
www.starkeypro.com
---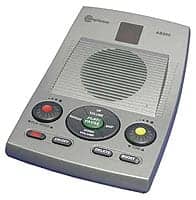 Answering Machine for Those with Hearing Loss
Amplicom USA, Wantagh, NY, is now offering the AB900 Amplified Answering Machine, which features tone, volume, and message speed control to help those with hearing loss. The AB900 was developed by Amplicom to provide amplified sound clarity and an easy-to-use interface. An adjustable volume can be amplified up to maximum 40dB, or hearing impaired users can also listen to their messages via a 3.5 mm audio jack designed for headsets or neck loops. Other hearing-related features include a rotary frequency tone control and a rotary playback speed control.
(866) 267-5426
www.amplicomusa.com
---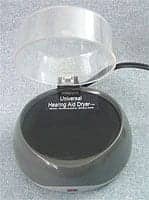 A Custom Label Universal Hearing Aid Dryer
Hearing Technologies International (HTI), Seminole, Fla, is now offering its Universal Hearing Aid Dryer, designed for all styles and models of hearing aids. The dryer features an auto shutoff and can be ordered with a free custom label to promote audiology and dispenser practices. Designed to be easy-to-use, the hearing aid patient simply slides the power switch to the "on" position. A blue indicator light shows that the machine is ready. After removing batteries from the hearing aid(s), the end user places the instrument in the center of the black heating area with the hearing aid's canal facing down and the battery door(s) open. The dryer can be switched off in the morning.
(800) 553-6003
www.hearingtech.com