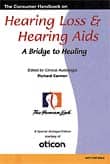 Digital Sound Processor
SeboTek Hearing Systems, Tulsa, Okla, introduces the Voice-Q™ 720 Digital Sound Processor, the latest addition to the Voice-Q series of PAC hearing instruments. The new model features a water-resistant, easy-touch activation switch for high moisture environments, and algorithms to automatically manage feedback, reduce background noise, and provide a more comfortable listening experience for conversation. New Pro-VES™ 4.2 software includes "Modification Wizard," a quick reference guide that directs the hearing professional to recommended adjustments in response to wearer comments. (800) 388-9041; www.sebotek.com.
---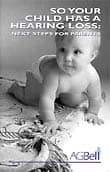 Bone Conduction Instrument
Entific Medical Systems, Powell, Ohio, offers the BAHA® system, a bone conduction device that features a small titanium fixture, which is implanted in the skull behind the ear where it osseointegrates with the living bone. An abutment is attached to the fixture, and a sound processor (which can be worn or taken off) is then clipped on. For children, the system is available with the adjustable Softband, an elastic band with a BAHA sound processor connected to a plastic snap connector that is sewn into the band. (888) 825-8484; www.entific.com.
---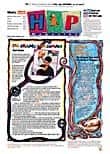 Portable Audiometer
Otovation LLC, Lederach, Pa, has released Version 1.2 of Pocket Hearo LE, an audiometer that runs on a standard Pocket PC® handheld computer. Pocket Hearo LE supports reimbursable threshold tests, as well as rapid hearing screening, using professional headphones or insert phones connected directly to the Pocket PC. The Pocket Hearo offers speed of testing, data capture, wireless printing of audiograms, and portability. (866) 686-8284; www.otovation.com.
---
Send press releases to Arati Murti at:
The Hearing Review,
6100 Center Drive, Suite 1020
Los Angeles, CA 90045
Phone: (310) 642-4400, ext 231
Fax: (310) 641-0831
Email: [email protected]