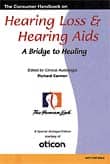 Digital Hearing Aid
Bernafon, Eden Prairie, Minn, has added Smile Plus 100% digital hearing instruments to its line of digital solutions. Joining high-end Symbio and entry-level Flair instruments, Smile Plus provides the middle offering for Bernafon's 100% digital line. A multi-channel system, Smile Plus can be fully automatic, adjusted via local controls or with an optional remote control. The product also offers two listening programs, and an optional dual microphone for maximum speech understanding in noisy environments. Available in CICs to slim Power BTEs, Smile Plus is a good choice for children. The OASIS Plus unified software platform fits Smile Plus and all Bernafon programmables and digitals through intuitive, fast, and efficient fitting sessions.
---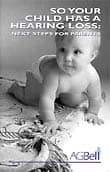 Digital BTE
Phonak, Warrenville, Ill, introduces the MAXX line, which includes two digital behind-the-ear models: MAXX 211 and MAXX 311 Forte. Both models offer 6-channel digital signal processing and a digital noise canceler. The digital wide dynamic range compression (dWDRC) processing strategy automatically ensures the correct gain in relation to the loudness of the incoming sound, reducing the need to use the volume control. MAXX also integrates "soft squelch" to eliminate microphone noise and other potentially irritating ambient sounds. The Phonak digital noise canceler is designed to automatically reduce disturbing environmental noise that can affect speech intelligibility. Also, since feedback can cause wearers to lose confidence in a new instrument very quickly, MAXX contains the patented, easy-to-use fast feedback management technology from Phonak. Warning beep signals indicate when the battery is low. MAXX also has a range of features to make it a good choice for children. The volume control can be deactivated to resist inquisitive fingers and the battery compartment is secure.
---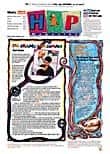 Digital Hearing Instrument
Siemens Hearing Instruments, Piscataway, NJ, introduces the MUSIC® Professional digital hearing instrument. MUSIC Pro builds on the success of its predecessors, MUSIC and MUSIC Digital, two of the company's most popular hearing instrument families. MUSIC Pro was designed with Siemens' Voice Activity Detection (VAD) system and an enhanced set of fully digital features to offer more possibilities to both hearing care professionals and those who suffer from hearing loss. According to the company, MUSIC Pro is the only hearing instrument in its class equipped with Siemens VAD as a standard feature. This reportedly innovative sound processing system continually monitors for speech sounds and automatically reduces the level of background noises when speech is detected. In addition, MUSIC Pro is also equipped with these features: a core digital sound processor; an enhanced directional microphone system; two channels, flexible compression kneepoints and ratios, plus additional frequency shaping tools; and patient-friendly features, which include power on delay, as well as acoustic signal indicators for program changes and low battery condition. (800) 766-4500; www.siemens-hearing.com.
---

Audio Module
Grason-Stadler, Madison, Wis, a division of VIASYS Healthcare Inc, announces the release of the GSI Audio Tymp Module for NOAH 3.1. This module allows data transfer from the GSI TympStar Middle Ear Analyzer and GSI Audiometers (GSI 61, GSI 16 and GSI 10) to NOAH 3.1. The GSI Audio Tymp Module accepts tympanometric data, ipsilateral, and contralateral acoustic reflex data, as well as reflex decay results from the GSI TympStar. Data transfer from the GSI 61 has been enhanced in this module to allow saved air conduction and bone conduction data to be simultaneously transferred.