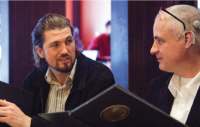 Advanced Bionics Launches ClearVoice
Advanced Bionics (AB) has introduced ClearVoice, a new speech enhancement technology for its cochear implants that was recently cleared by the FDA. Built on AB's proprietary HiRes Fidelity 120 technology, ClearVoice has been designed to automatically analyze and adapt to each listening situation encountered throughout the day of a cochlear implant wearer, making listening in noise easier. Although available for adults, ClearVoice is not currently approved for pediatric use in the United States.
www.advancedbionics.com
(877) 829-0026
---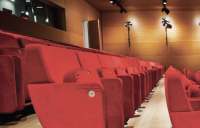 Williams Sound Introduces Audio Induction Loop System
Williams Sound LLC has partnered with European manufacturer, Humantechnik GmbH, to introduce audio induction loop systems into Williams Sound's American product lineup. The company previously only offered FM and IR systems. However, with the resurgence of hearing aids fitted with telecoils and the joint efforts of advocacy groups to promote loop technology, it believes the United States marketplace is once again receptive to induction loop products.
www.williamssound.com
(800) 328-6190
---
New Portable Touch-Screen Hearing Screener
Mimosa Acoustics unveiled OtoStat, a new handheld, portable screener that features a touch-screen interface and a wide frequency range. It allows clinicians to test the middle and inner ear with a single probe fit. A user-friendly design simplifies the diagnostic process with a touch-screen display that indicates normative regions and can alert users to poor probe fits and high noise. It's also able to extend the test frequency range of wideband immittance up to 6,000 Hz, offering a broad view of conductive disorders.
www.mimosaacoustics.com/otostat
(217) 359-9740
---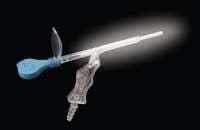 Lighted Suction for Cerumen Removal
Bionix® Medical Technologies has introduced Lighted Suction for Cerumen Removal, designed to allow hearing health practitioners to safely remove cerumen from the ear with the added benefit of light and magnification. The device provides easy-to-use, adjustable suction levels using a thumb valve on the back of the handle to help give users maximum versatility and control. Bionix said that it designed the tool to meet the needs of customers looking for additional, reimbursable methods of cerumen removal.
www.bionixmed.com
(800) 551-7096
---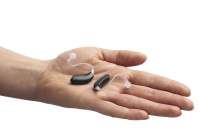 Oticon Debuts New Agil, Acto, and Ino miniBTEs
Oticon has expanded the Oticon Agil, Acto, and Ino families, debuting new miniBTE styles. The miniBTEs offer compact, discreet, and high performance meant to round out the product portfolios of Agil, Acto, and Ino lines. The just-introduced miniBTEs are built on Oticon's RISE 2 signal processing platform, engineered for output performance optimized to achieve high sound quality and frequency response, as well as minimizing feedback potential. Available in a choice of thin-tube or sound hook configurations with easy, snap-on couplings.
www.oticonusa.com
(800) 526-3921
---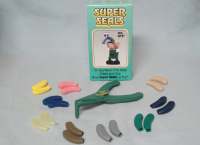 Just Bekuz Products Is Going Gray for Super Seals
Just Bekuz Products has announced a new dark gray color to its line of Super Seals that protect BTE hearing aids from dust and moisture. The company says that the added gray color is a direct result of its mature customers who had commented that they wanted to match the seals to their hair color, and asked, "Where are the gray seals?" The dark gray color is now available in all four Super Seal sizes: micro, mini, standard, and large.
www.justbekuz.com
(800) 795-5153