Alerting Watch for Those with Hearing and Vision Loss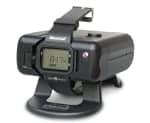 Silent Call Communications has introduced the Signature Series Receiver Watch and charger, designed to alert the wearer to visitors, calls, and emergencies. The watch and its tabletop receiver system allow a person with hearing or vision loss to be more in touch with their environment and home electronic devices. For example, when a phone rings, the watch receives a signal from the receiver and then displays a digital icon while emitting distinct pulse vibrations, designating which device sent the signal.
www.silentcall.com
(800) 572 5227
---
Cochlear's New Thin Electrode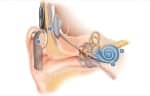 Cochlear Americas has received FDA approval for its Nucleus CI422 with Slim Straight electrode, designed for preserving the delicate cochlear structures and accommodating specific preferences for anatomy and technique for a range of patient conditions. According to the company, the Nucleus CI422 is now the world's thinnest full-length electrode. Its combination of apical flexibility and basal support allows for a smooth single motion insertion and minimal trauma. The electrode also features a patented Softip and half banded contacts for a smooth silicone lateral wall surface.
www.cochlearamericas.com
(800) 523-5798
---
Phonak Releases CROS H20 and CROS 13 for Single-Sided Deafness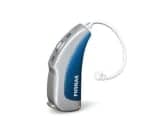 Phonak has expanded its CROS line, releasing Phonak CROS H2O and Phonak CROS 13 for single-sided deafness. Based on Phonak's Spice+ platform, CROS H2O offers improved water and dust resistance for active users, and CROS 13 is designed for longer battery life in a variety of ITE configurations. Designed for patients with single-sided deafness, the CROS (Contralateral Routing of Signals) solution provides full bandwidth of audio transmission between the ears for improved sound quality.
www.phonak.com
(800) 679-4871
---
Amplified Cell Phone for Seniors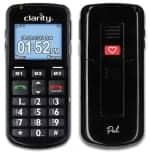 Clarity has released Pal, a simple-to-use cell phone designed for older adults. In lieu of apps that may appear to be complicated, Pal is built with features specific to the needs of older consumers, such as amplified sound, hearing aid compatibility, a large dial pad, and a one-touch emergency button. Available as an unlocked GSM phone, Pal includes 25 dB of amplification for users with hearing loss. The boost and adjustable tone control buttons also allow users the option to customize their listening experience to their particular degree of hearing loss.
www.clarityproducts.com
(800) 426-3738
---
ReSound Launches Vea Line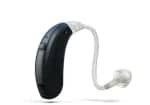 Announced at the AAA 2012 show in Boston, ReSound has launched ReSound Vea, a new line of hearing aids for budget-conscious consumers. It includes Warp processing and Dual Stabilizer II DFS for improved sound quality. Adaptive directionality, wind noise reduction, and ReSound's Noise Tracker II technology are designed to improve the patient's hearing in noise. The advanced features are based on ReSound's Range chip. Vea also offers fitting flexibility that allows hearing care professionals to customize the gain in the hearing instrument to the patient's individual hearing loss.
www.gnresound.com
(800) 248-4327
---
Sonic Releases Pep Entry-level Hearing Aid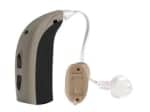 Sonic introduces Pep, a new entry-level hearing instrument designed for price-conscious consumers. Pep hearing comes in five instrument styles, including BTE, Power BTE, and custom models. Sonic is supporting Pep's introduction with an ad campaign meant to inspire patients to take the first step toward better hearing. It includes Sonic's Speech Variable Processing platform with three configurable listening programs. Pep is engineered for mild-to-severe hearing losses and can be fit with EXPRESSfit 2012.1, Sonic's fitting software.
us.sonici.com
(888) 423-7834