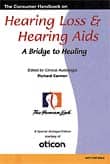 John Hou, PhD
President and Chief Technical Officer
Apherma
John Hou, PhD, president and chief technical officer of Apherma, Sunnyvale, Calif, recently spoke with HR about why his company's can-do attitude keeps customers coming back.
What role does Apherma play in your market niche?
At Apherma, we strive to remain on the cutting edge of digital hearing instrument technology, and are never satisfied with simply meeting industry standards. The pride of Apherma lays in our proprietary DSP chip. With our acclaimed Adaptive Echo Cancellation feedback elimination system found exclusively in our premium 180 Series, Apherma is emerging as the American leader in quality, yet affordable, hearing instrument technology.
What can we expect from Apherma in the next 5 years?
Apherma will definitely continue innovating total hearing solutions at record speed. Demonstrating our Silicon Valley roots, our proprietary DSP chip will get faster and more efficient, leading to new features and applications in digital hearing technology. We will continue to explore and expand new market opportunities that include instrument manufacturers, audiologists, hearing specialists, and patients alike. We plan on introducing some exciting new products to increase flexibility for dispensers to successfully and profitably match every hearing loss and budget with the proper digital amplification. We also plan on enhancing our private label services to assist dispensers in building their own brands.
What keeps your customers coming back?
I think customers enjoy the momentum that carries over from our corporate approach to providing excellent services and technology. They get just as excited as we are about bringing fresh high quality technology to their offices knowing that their patients will immediately hear the difference in an Apherma instrument. Also, we get many compliments from customers on the turnaround time for product and services. Our manufacturing and support teams act with a "we'll do it right now" attitude, and that is the type of service ideology that creates customer satisfaction and loyalty.
---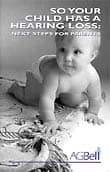 Randall Roberts
Vice President of Hardware Engineering
Micro-Tech
Randall Roberts, vice president of hardware engineering for Micro-Tech, Eden Prairie, Minn, discusses with HR the company's history of practical technology development.
How do you utilize new technology in your product development?
Innovation, practicality, and ease of use are hallmarks of Micro-Tech's approach to technology. Our development team applies new technology in clever, innovative ways to create practical hearing solutions with tangible day-to-day benefits that are easy for the wearer to use. Examples include a US patent on switchable, directional microphones in custom devices, a US patent on the Touchless Telecoil, the creation of the Touchless Telephone Response, and most recently the ELI Ear Level Instrument using Bluetooth technology.
Micro-Tech's history of practical technology development has led the company from its 1986 origins as a niche company, serving primarily the needs of precipitous high-frequency loss patients, to being a true full-service hearing instrument manufacturer.
What are the company goals for the next 5 years?
In addition to continuing the development of practical technology solutions, the company is also emphasizing the creation and enhancement of partnership relationships with its customer base, based on a win-win-win approach to the fitting of hearing instruments. If the partnership is working well, success for the end user leads to success for the dispensing practice, which leads to success for Micro-Tech. Everybody wins.
What ideology keeps your company on track to meet the needs of our customers?
Good enough is never good enough. Seven years ago, Micro-Tech embarked on a continuous improvement track based on the Baldrige quality model. That intervention led to vast improvements in the way we provide goods and support customers, including earning ISO 9001:2000 certification.
Customer input is at the fore of Micro-Tech's planning process and ongoing operations. Our definition of quality is meeting or exceeding customer needs and expectations, and doing so mandates that regular feedback be elicited from customers. Since 2000, we have been deploying regularly scheduled Internet-based customer ratings to alert us to any issues before they become problematic.