Hearing Protection Headset
Effective Communication Solutions Inc, Independence, Ky, carries the Bilsom 707 (BIL707) Hearing Protection Headset. The unit provides hearing protection (offering a Noise Reduction Rating of 23) and—when necessary—enables an individual to communicate in noisy surroundings. Microphones are seated on the front of the cups for better sound directionality. The volume control knob adjusts the sound into the ear speakers. The BIL707 has a sound level limit of 82 dB 9A and runs on two AA batteries. (800) 838-1649; www.BeyondHearingAids.com.
---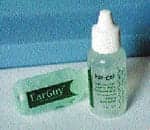 Ear Gel
EarGuy™ Ear-gel by Earmold Design Inc, Minneapolis, is a gel lubricant designed to make earmold and hearing instrument insertion easy and comfortable. It is water soluble and will not leave residue or buildup on the ear, according to the company. The squeeze bottle is used to apply the gel onto a Q-tip™, which is then swabbed at the opening of the ear canal. (800) 334-6466; [email protected].
---

Random Gap Test in Spanish
AUDiTEC™ of St Louis has released the Random Gap Detection Test for the Spanish language patient (RGDT-SP). While the test itself is nonlinguistic, instructions in Spanish have been added to the test recording to aid the non-Spanish-speaking examiner. The RGDT-SP will soon be available on both cassette and compact disc. It will also be available in the Expanded version of the RGDT. (314) 781-8890; (800) 669-9065; [email protected].
---
Hearing Instruments
Oticon Inc, Somerset, NJ, features the Gaia line of hearing products. Gaia provides a balance in hearing by combining speech intelligibility and comfortable sound quality in one instrument by merging a range of dedicated features including OpenEar Acoustics, the Gaia rationale, and sound quality enhancing features. Gaia offers a broad range of styles, multiple programs, and directionality. (800) 526-3921; www.oticonus.com.
---

Conversion Communication Kit
Hocks Hearing Healthcare Products, Portland, Ore, features the Hocks Conversion Kit, which can be used to turn solid molds into filtered molds. Included in the kit are all the necessary parts to produce or modify most communication setups. (800) 654-6257; www.hocksproducts.com.
---

Photo-Polymerization Technique
Egger Corp, Duluth, Ga, offers a new material as concentrate to manufacture negative molds on a hydrocolloidal basis. Due to its transparency, the material is especially suitable for the manufacturing of negative molds using the photo-polymerization technique. It can also be used for the processing of acrylic cold-polymerisates. Mixing the concrete (3 liters) with water results in a quantity of 5.3 kg. The duplicating material can be used several times and therefore is an alternative to silicone material. The negative molds have a very smooth surface. As the concentrate has a lower weight, freight and handling costs can be reduced. The company recommends the duplicating device EDG 1 for mixing and processing. EDG 1 is an efficient and compact duplicating device with a strong agitator. A micro-controller monitors all functions of the device and enables simple handling. (866) 344-3787; www.eggerlabs.com.
---

Amplified Telephone
Walker Ameriphone, a Division of Plantronics Inc, Chattanooga, Tenn, offers the XL-40 Amplified Telephone. The unit delivers up to 43 +dB extra amplification and features a separate adjustable tone control (500-2,400 Hz) for high-frequency sounds. Its back-lighted keypad with big buttons makes it easy to dial. Other features include an extra bright ring flasher, a super loud ringer with adjustable tone control, and voice mail and missed call indicators. The XL-40 includes 12 memory buttons, plus redial, hold, and flash buttons, is wall-mountable, and has a battery backup in case of power outage. The XL-40 is hearing aid telecoil compatible and has an audio output jack for connection to a headset, neckloop, or cochlear implant. (800) 874-3005; [email protected]; www.ameriphone.com.
---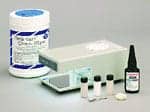 Laser Shell Patching Kit
Hagemeyer Tech-care Products (formerly Warner Technologies), Minneapolis, offers a patching kit designed for laser shell patching. The patching kit contains a small portable UV light, polymers, buffing wheel, UV Loctite adhesive, carbide cutter, and Tech-care Products' new Clean-wipes, pop-up wipes especially formulated for cleaning hearing products. (800) 328-4757; www.cambar.com.
---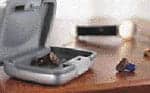 Telephone Solution
Unitron Hearing Ltd, Plymouth, Minn, a manufacturer of easy- to-use digital hearing solutions, recently launched the Conversa™ with ClearCall, at the 15th AAA conference in San Antonio, Tex. Conversa offers a solution for telephone use by those with hearing loss, eliminating the need for a telecoil or separate program. (800) 888-8882; unitronhearing.com.
---

Power Options
Interton/AHS, Minneapolis, has released power versions of the EVO and Staris families of custom hearing instruments. The 100% digital line features full shell power options. The peak output and gain is 121/58, with a battery drain of .08 MA. EVO's 14-band feedback manager and 3-channel WDRC design offer maximum fitting flexibility for typical to complex hearing losses. Both EVO and Staris feature Speech Management and Microphone Noise Reduction to optimize speech intelligibility and hearing comfort in a wide variety of acoustic environments. EVO and Staris offer user VC controls. (800) 247-4741; www.interton-usa.com.
---

Acoustic Impedance/Microprocessor Audiometer
Micro Audiometrics, Murphy, NC, introduces the Earscan® middle-ear analyzer and pure tone audiometer. According to the company, the device is lightweight, durable, and affordable; performs an acoustic impedance test in 1 or 3 seconds; and can test ipsilateral reflexes. It reportedly presents signals from 250 through 8K, at 0 to 90 dB in a pulsed or continuous mode, and can test automatically. The Earscan comes complete with the audiometric headset, impedance probe, eartips, and a limited 3-year warranty. The first factory calibration is free. (800) 729-9509; www.microaud.com.
---

Hearing Aid Dryer
S & S Laser Productions, New Port Richey, Fla, offers the Moisture Guard Electronic Hearing Aid Dryer. The Moisture Guard provides users with a way to properly maintain their hearing aids. It is safe, easy to use, and portable. The unit is made of cherry wood and carries a money-back guarantee. (800) 934-6815.
---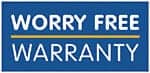 Worry-Free Warranty
Starkey Laboratories Inc, Eden Prairie, Minn, has enhanced its warranty coverage into one comprehensive program designed for a variety of patients' needs. Whether it is extending an original Starkey warranty, requesting repair-only protection, or adding loss and damage coverage, Worry Free™ warranty coverage allows the hearing professional the ability to offer protection based on specific patient needs. Coverage is available in four unique programs: Worry Free Deluxe Loss, Damage and Repair Warranty Protection; Worry Free Loss and Damage Warranty Protection; Worry Free Repair Warranty Protection; and Worry Free Extended Warranty Protection. The new warranty plan allows hearing professionals the opportunity to set their own pricing based on their individual services and policies. (800) 328-8602; www.starkey.com.
---

Turning Unit for Cure Systems
Oaktree Products Inc, Chesterfield, Mo, features the Lite-Isserie Turning Unit. Designed to be used with UV cure systems, the Lite-Isserie securely holds and turns the hearing aid under UV lamps for an even cure. The device is powered by a small DC wall transformer, with a clip that is removable for easy access. The Lite-Isserie will work with any open-lamp cure system. It is covered by a 6-month warranty. (800) 347-1960; www.oaktreeproducts.com.
---

Interest-Free Financing
Elite Physician Services, Chattanooga, Tenn, offers Elite's Hearing Payment Plan, an affordable monthly payment option for patients. For example, $3,000 may be as affordable as $68 per month. The application can be made by fax or phone. Patients may choose 90-day interest-free financing along with extended terms for up to 60 months. Elite pays up front, giving providers improved cash flow. There are no sign-up or annual fees for using the service. (877) 354-8337; www.elitedr.com.
---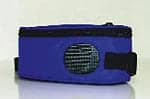 Portable Sound System
ELT Group, West Palm Beach, Fla, offers the ChatPACK™ Totable Soundfield System. The system can be ordered complete with the 55-channel Comtek® FM system (216 MHz), or a la carte for use with existing FM systems. Rechargeable, the ChatPACK operates for more than 20 hours on a single charge. Included is a ballistic nylon tote with hand/shoulder strap for easy transport, NiMh batteries, and a charger. ChatPACK carries a 2-year warranty. (800) 286-3481, (866) 845-2537 (Canada); www.eltgroup.com.
---

Reception Area Display
CareCredit®' an Anaheim, Calif-based patient financing company, offers a new, full-color brochure to help increase patient knowledge of recommended care and technologies. The brochure sits in an acrylic holder and can be displayed in the reception area of participating centers to help make patients aware of the many payment options available through CareCredit. Also included in the brochure are sample payment charts that illustrate the low monthly payments available.
For treatment fees from $1 to over $25,000, CareCredit offers a comprehensive range of plans including 3-, 6-, and 12-month no-interest and 24-, 36-, and 48-month low-interest payment plan options. Offering CareCredit lets more patients receive your recommended care—today.
CareCredit is currently at work in more than 35,000 practices nationwide. For more information on how CareCredit payment plans can increase patient volume and practice revenue, call (800) 300-3046, ext 519; [email protected].
---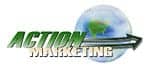 Direct Mail Advertising
Action Marketing, El Cajon, Calif, specializes in the design and production of direct mail advertising. The company's marketing approach focuses primarily on new patients, which reportedly results in predictable and consistent business growth. In addition, the company's products are tested before inclusion in its product line, a process that is designed to minimize the risks involved in a new advertising approach. The company further reports that it has invested heavily in the development of an extensive production facility, while refinements in its tracking and production systems increase accuracy and decrease production time. (800) 227-0819.
---

Time Compressed Sentence Test
AUDiTEC™ of St Louis recently released the Time Compressed Sentence Test (TCST) developed by Robert W. Keith, MD. The purposes of the TCST are to identify and quantify disorders of auditory processing. It is believed that time compressing sentences is a more valid measure of central processing than time compressing single words. The sentences are simple declarative sentences at zero (0) compression and 40% and 60% compression. This test will further enable audiologists, teachers, and other professionals to institute intervention programs for children who have problems learning due to deficits in the auditory modality. (314) 781-8890; (800) 669-9065; [email protected].
---

Engineering Expertise
At In'Tech Industries Inc in Ramsey, Minn, engineering experts strive to produce a product that matches its customers' design criteria. Whether producing a complete design based on generic sketches or integrating an existing design into a final product, combining the company's services with its customers' creativity is the key. (763) 576-8100; www.intech-ind.com.
---

OAE System
Starkey Laboratories Inc, Eden Prairie, Minn, features the DP2000, a state-of-the-art otoacoustic emissions infant screening device. The unit weighs less than six ounces, without the computer, and has a range from 500 to 16,000 Hz. The system enables the examiner to save up to 10 curves per ear per test session for each patient, and comes with seven different sizes of disposable test tips to ensure an adequate acoustic seal. The DP2000 plugs into any Windows-compatible computer with an available PCMCIA type II slot. (800) 328-8602; www.starkey.com.
---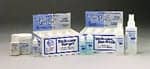 Personal Care Products
Hagemeyer Tech-care Products (formerly Warner Technologies Inc), Minneapolis, features its own line of personal care products, including Earmold Cleaner, Sta-Dri dehumidifier jar, Ear-gel, Ear-fresh, Derm-aid Cream, and Tech-care ear wax removal system. All of the Tech-care products are alcohol-free to prevent ear irritation. (800) 328-4757; www.cambar.com.
---

Drying System
Egger Corp, Duluth, Ga, offers its new drying system Dry & Away for hearing aids. Dry & Away is simple and easy to use. The unit's inner granular drying pouch absorbs humidity, which is completed over a 4-hour cycle. The process is hygienic and helps to prolong the life of the hearing aid. (800) 327-0573; www.eggerlabs.com.
---

Soundfield Amplification System
Sennheiser, Old Lyme, Conn, offers DirectEarSAS Soundfield Amplification System for classroom amplification. The wireless transmitter and comfortable headset allow freedom of movement. The high-quality condenser microphone and loudspeakers deliver life-like fidelity and protection from feedback. The Sennheiser DirectEarSAS installs easily and requires very little maintenance. Moreover, its day-to-day use is simple and intuitive. The system ships with a Sennheiser ME3 head-worn microphone with an adjustable microphone boom. (860) 434-9190, ext 153; www.sennheiserusa.com.
---

Stethoscope with Headphones
Effective Communication Solutions Inc, Independence, Ky, announces the availability of new stainless steel specialist heads for the ESCOPE II amplified stethoscope. The ESCOPE II provides a comfortable solution to CIC and ITE hearing aid users who do not want to remove their hearing aids. The simple touch control for volume is on the head of the scope. The belt-clip model has an audio output jack for the high quality headphones (37dB gain) or direct audio input cable to BTE aids. (800) 838-1649; www.BeyondHearingAids.com.
---

Foam Blocks
Hocks Hearing Healthcare Products, Portland, Ore, offers Memory Foam Blocks, a new foam prestrung in three sizes—small, medium, and large. The open cell foam reduces the vacuum effect. Each block will shape itself to the ear canal, producing more accurate impressions. The foam conforms and expands to the individual's ear. (800) 654-6257; www.hocksproducts.com.
---

Full-Color Brochure
In'Tech Industries Inc, Ramsey, Minn, is a supplier of miniature plastic hearing aid component parts for hearing aid manufacturers. The company offers a variety of standard products along with in-house custom design and tooling capability to meet customers' specific needs. (763) 576-8100; www.intech-ind.com.
---

Effective Communication Techniques
CareCredit®, Anaheim, Calif, offers "Growing Your Practice—Effective Communication Techniques," a free CD or audiotape featuring J. Scott Bailey, a sales consultant at the Sandler Sales Institute who has 25 years' experience working with health care professionals, including dentists and audiologists. In the program, Bailey illustrates how effective communication can be utilized to uncover and address emotional needs, "buying cycles," and the underlying objections patients may have. Also included are tips on how the health care professional can step into the role of "consultant" to provide patients with solutions that will ultimately increase acceptance of optimal care and technology. (800) 300-3046, ext 519; [email protected].
---

Cordless Amplified Telephone
Walker Ameriphone, a Division of Plantronics Inc, Chattanooga, Tenn, offers the CL-40 Cordless Amplified Telephone, which increases incoming sounds up to 40 +dB and features a separate tone control (600-2,400 Hz) for high-frequency sounds. The unit is 900 MHz technology and an automatic channel scanner provide a stable, extended operating range and static-free transmission. The large, lighted keypad makes dialing easy, and there are 10 speed-dial buttons, along with flash and redial. The CL-40 also features an extra-loud ringer and base-to-handset paging and is wall-mountable. It is also hearing-aid T-coil compatible and has an audio output jack for connection to a headset, neckloop, or cochlear implant. The CL-40's included NiMH rechargeable battery pack delivers a 3-hour talk time between battery charges. (800) 874-3005; [email protected]; www.ameriphone.com.
---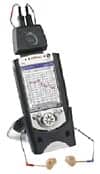 Pocket PFS
Starkey Laboratories Inc, Eden Prairie, Minn, introduces the Pocket Professional Fitting System, a fast, flexible, and portable handheld programming device. Pocket PFS supports Starkey's Genesis product line and provides full access to fitting algorithms to assist in the selection of linear and nonlinear systems including DSL [i/o] and NAL-NL1. In addition, patient complaints can be easily addressed utilizing the built-in Expert Assistant to troubleshoot a wide array of hearing aid issues. The Pocket PFS patient database is quickly synchronized with PFS 3.0 or higher desktop software to transfer patient data between the two platforms. (800) 328-8602; www.starkey.com.
---

Digital Products
Headquartered in Burlington, Ontario, Canada, Gennum Corporation offers high-fidelity digital audio technology to meet the needs of hearing instrument users. (905) 632-2996; www.gennum.com.
---

Easy-to-Replace Batteries
Headquartered in Bethel, Conn, Duracell Activair with EasyTab™ is the first easy-to-replace hearing aid battery. EasyTab features three innovations. The "pillbox" package makes it easy for patients to store, transport, and remove batteries. The patented longer tab design makes EasyTab batteries easy to see, hold, and insert in hearing aids. In addition, the new battery cell construction delivers up to 30% longer life than previous Activair batteries. Contact Phonak at (866) 285-6264; www.phonak-us.com, or Unitron Hearing, (800) 888-8882; www.unitronhearing.com.
---


Medical Alert Jewelry
Oaktree Products, Chesterfield, Mo, features the Medical Alert line of attractively designed stainless steel bracelets and pendants. The jewelry is worn to inform medical professionals about the wearer's hearing impairment (which often is mistaken for dementia or unresponsiveness during emergency situations). (800) 347-1960; www.oaktreeproducts.com.
---
Multi-Functional TTY
HITEC Group International Inc, Burr Ridge, Ill, introduces the Worldview TTY 2200. The multi-functional TTY integrates elements of advanced TTY and computer technology, and is ideal for use in small or large businesses. Users can shift between telephone calls and regular office tasks without leaving their workspace or activating a different device. The technology will be useful and economical for organizations and businesses with hard-of-hearing clients or employees. The product also fills the need of organizations, agencies, and public entities required to meet provisions cited in the Americans with Disabilities Act of 1990; Section 255 of the Federal Communications Commission's Telecommunications Act of 1996; and Section 508 of the Rehabilitation Act of 1973. (800) 288-8303; www.hitec.com.
---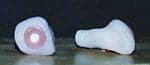 Musicians' Earplugs
Perfect Seal, Wichita, Kan, offers the Er 15 & 25 musicians' earplugs, which are countersunk into the molds. In addition, the company reports that the sound bore of every mold is carefully measured, ensuring that the correct volume of air is present to achieve flat attenuation. All of the molds are made of a durable silicone. (800) 311-9810.
---
High Fidelity Digital Hearing Products
United Hearing Systems, Central Village, Conn, produces a full line of digital products including Digi K, a true high fidelity processor. Electronic peak damping and broadband response past 8 kHz are its trademark. New software release is now available. Digi K was developed by Etymotic Research in conjunction with Gennum. (800) 835-2001; www.unitedhearing.com.
---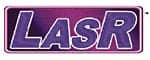 E-detailing Software
Siemens Hearing Instruments, Piscataway, NJ, launches its new e-detailing software to take the company's state-of-the-art LasR (Laser Accurate Scan Replication) manufacturing technology to the next level by enabling an even greater degree of precision and accuracy. When the ear impression arrives at Siemens, e-detailing prepares it for the best possible scan. This technology provides Siemens technicians with the power to make minute adjustments—nearly impossible by hand—that perfects the fit even further. LasR was developed to further improve quality of life for individuals with hearing loss and deliver advanced products with world class quality and reliability. Utilizing digital mechanical assembly technology, precision laser scanning, and cutting-edge computer software, LasR responds to a patient's desire for more accurate and comfortably fitting hearing instruments. Siemens offers LasR-made shells on all of its Micro-Completely-in-the-Canal, Mini-Canal, In-the-Canal, and Half-shell hearing instruments to provide its customers with the most advanced, highest quality hearing instruments. (800) 766-4500; www.siemens-hearing.com.
---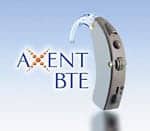 Improved Features
Starkey Laboratories Inc, Eden Prairie, Minn, offers the Axent™ BTE utilizing the new J13 case. The unit features increased fitting flexibility, improved hearing comfort, greater directionality, and higher output and gain. The unit includes Adaptive Feedback Cancellation. Axent's Multichannel Expansion technology also reduces low-level circuit and environmental noise typically associated with WDRC instruments. The Axent BTE is also available with the AV Dual Microphone Directional System on multimemory instruments. (800) 328-8602; www.starkey.com.
---

Stronger Batteries
Energizer, St Louis, recently introduced an increased volume size 10 battery. The Energizer® Amplifier® offers enhanced power designed to operate high-drain digital devices, as well as traditional hearing aids. The battery will be offered in Energizer Amplifier spin packs and Energizer EZ Change™ dispensers (which eliminates the need to handle hearing aid batteries and tabs). (800) 383-7323; www.energizer.com.
---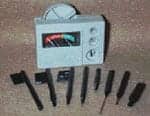 Sample Pack
S & S Laser Productions, New Port Richey, Fla, features the Lab Pak sampler pack. It includes a battery tester with a swing-out storage drawer and eight different brushes, picks, magnets, screwdrivers, and vent cleaning tools. These items can also be purchased separately. (800) 934-6815.
---

Cell Phone Solutions
Effective Communications Solutions Inc, Independence, Ky, offers HATIS hearing aid telephone headsets. The headsets feature precise comprehension on virtually every mobile, cordless, or landline phone for BTE, ITE, or cochlear implant users who have telecoils. In additions, digital cell phones can be used without an interference. The product features a strong telecoil induction for even the most severe hearing losses. Effective Communications Solutions Inc also offers cell phone solutions for hearing aids without telecoils. (800) 838-1649; www.BeyondHearingAids.com.
---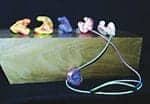 Medical Grade Silicone Swim Plugs
Perfect Seal, Wichita, Kan, offers Aqua-Tite swim plugs, which are reportedly made from medical-grade silicone. They are hypoallergenic and can be tinted to almost any color, or swirled up to three colors for the same price. Each plug comes with embedded handles, which are designed to make them easier to insert and remove. A connecting cord can also be ordered. (800) 311-9810.
---

Distractor Recordings
Auditec of St Louis features Children's Noise, distractor recordings generated by children for testing kids' hearing. Children's Noise is available in two situations—a busy classroom and on a playground. The noises are somewhat variable in level, the playground being the most variable. The noises are available on cassette, the playground on side A, and the classroom on Side B. Each is introduced with a 1,000 Hz calibration tone. The noises have been adjusted so that the level never exceeds +3 dB VU to avoid distortion. In addition, Children's Noise can be burned to compact disc. Either or both of these recordings can be dubbed with any word recognition test, on a separate track or mixed at any signal to noise ratio. (800) 669-9065; [email protected].
---

Custom Ear Prosthesis
Precision Laboratories Inc, Altamonte Springs, Fla, offers the Catamaran, a custom ear prosthesis that offers protection for swimming, myringotomy, PE tubes, or any problems associated with otitis external otitis media. The plugs are fabricated using JB 1000 material, a medical-grade silicone. This material will not shrink or harden with normal usage. The Catamaran is available in a variety of colors including flesh tone. The Catamaran can also be used as a sound protection device. (800) 327-4792; www.precisionweb.com.
---

Component Silicone Materials
Egger Corp, Duluth, Ga, offers two component silicone materials: Egger-Aqua material in cartridges and Egger Flex S/AB Putty. Egger-Aqua material in cartridges is available in different colors. The inject pistol with mixing cannulas makes it possible to inject the material. One unit contains 8 double cartridges with 50 mil each. Egger Flex S/AB Putty is available in red, orange, and blue, and is packed as a 2 x 120 g and 2 x 500 g unit. Impression is effected by syringe. The company recommends brilliant lacquer for surface finish, which is applied easily with a brush. An extensive assortment of special tools for the finishing and impression taking is available. (866) 344-3787; www.eggerlabs.com.
---

Digital Hearing Instrument
Interton/AHS, Minneapolis, offers Finesse, a 100% digital hearing instrument specifically designed for patients transitioning from non-WDRC analog or programmable instruments into a digital platform. Many patients reject other digital instruments because they can not successfully adapt to the WDRC sound processing scheme from their previous output compression-based instruments. Finesse addresses this issue and combines pure output compression with digital sound processing to meet the unique hearing needs of certain patients. Finesse was designed in part by hearing health care professionals for experienced hearing aid users who were having difficulty adapting to a new hearing prescription. Finesse is the only digital instrument that does not incorporate input compression or WDRC, to afford maximum sound benefits to these previous users. Finesse is available in BTE, custom, and CIC, and has optional directionality. It can be programmed with CompuFit fitting software. (800) 247-4741; www.interton-usa.com.
---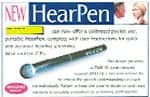 Hearing Screening
Oaktree Products, Chesterfield, Mo, introduces the HearPen, a calibrated, pocket-size device used for quick and accurate hearing screening. HearPen, a useful tool for general practitioners, features a 25 dB HL tone, centered around 3,000 Hz—an area known to be critical for speech understanding—to each ear. Instructions are included. (800) 347-1960; www.oaktreeproducts.com.
---

Programmable Digital Hearing Instrument
Siemens Hearing Instruments Inc, Piscataway, NJ, offers the PHOENIX™ Pro, which has the digital sound quality of the PHOENIX series with the added advantage of programmable controls. The PHOENIX Pro family consists of the PHOENIX Pro 102 mini BTE and PHOENIX Pro 2 custom style hearing instruments. The easy-to-fit family of digital hearing instruments offers two-channel compression and digital simplicity with programming flexibility. Some features of PHOENIX Pro include dual compression, microphone noise reduction, and programmable volume control. (800) 766-4500; www.siemens-hearing.com.
---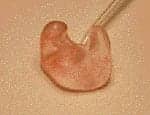 Tinted Earmolds
Earmold Design Inc, Minneapolis, offers Conseal earmolds. These earmolds contain a fiber additive in a choice of three tints—pink, beige, and smoke—which can be combined with acrylic, Formaseal, and Softech silicone earmold materials, for a cosmetically pleasing appearance. In addition, the tubing comes in a matte finish and tinted to match the earmolds. Replacement tubes are available. (800) 334-6466; [email protected]
---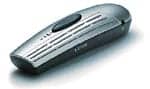 Wireless FM System
Starkey Laboratories Inc, Eden Prairie, Minn, is among nine independent leaders in the hearing health care field collaborating to produce Lexis™, an advanced wireless system that helps overcome the barriers of noise and distance. Audibel, Bernafon, MicroTech, NuEar, Omni, Oticon, Phonic Ear, Qualitone, and Starkey Laboratories have joined forces to develop the Lexis transmitter, which offers extreme directionality, giving hearing impaired users the ability to participate in conversations in noisy situations far more effectively than with hearing instruments alone. Lexis can also be used as a cosmetically appealing and highly flexible FM system in areas of high noise traffic. Lexis will be distributed and supported worldwide by all nine companies. (800) 328-8602; www.starkey.com.
---

Custom Earpieces
Mid-States Laboratories, Wichita, Kan, offers its custom earpieces that attach to standard ear buds, which are designed to enable hands-free cellular phone use. The product also reportedly increases clarity by decreasing background noise and road noise. The company can provide the complete package, including the Plantronics lightweight headset #M140 or #M145. (800) 247-3669; www.mid-stateslabs.com.
---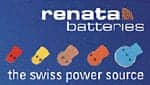 Swiss-Made Batteries
SY KESSLER SALES INC, Sole Importer for RENATA Consumer Batteries, Dallas, offers RENATA Swiss Made batteries. RENATA, a company of The SWATCH GROUP, has been producing zinc-air batteries in Switzerland for more than 10 years. The company claims that battery performance is consistent. RENATA was the first hearing aid battery producer to offer open freshness dating. The company now also features longer tabs. RENATA Premium zinc-air batteries are available only through hearing health care professionals. Battery displays, a private label program, and a variety of sales materials are available for same day shipment. (800) 527-0719; [email protected].
---

Handheld Screening Audiometer
The DSP Pure Tone Audiometer® from Micro Audiometrics Corp, Murphy, NC, is a 10-ounce, battery-operated, handheld audiometer. Signals can reportedly be presented in a pulsed or continuous mode, pure tone or warble, and from 250 through 8,000 Hz at levels from 10 to 80 dB, according to the company. The audiometer also contains an Automatic Sequencing™ function, which is designed to enable a screening test to be conducted without operator intervention. It comes with headset, batteries, carrying case, and a limited 3-year warranty. (800) 729-9509; www.microaud.com.
---

Amplified Cordless Phone
HITEC Group International Inc, Burr Ridge, Ill, introduces its new 900 MHz amplified cordless phone with caller ID. Amplified up to 30 dB, the phone also has a headset jack for use with an optional under-the-chin headset, providing hands-free operation. Hearing-aid compatible, the phone provides excellent volume and clarity in noisy situations and long-range communications, according to the company. (800) 288-8303; www.hitec.com.
---

Cerumen Protection System
Starkey Laboratories Inc, Eden Prairie, Minn, introduces the Waxceptor™, a cerumen protection system with disposable wax guards. The wax guards help prevent earwax accumulation in the hearing aid receiver, a leading cause of hearing aid repair and patient dissatisfaction. Waxceptor wax guards are quickly and easily inserted utilizing the customized removal tool. Each kit contains five wax guards and does not alter the hearing aid's frequency response, gain, or output. Waxceptor kits are free of charge and include two complete wax guard packs and an insertion and removal tool. (800) 328-8602; www.starkey.com.
---

Directional Microphone Hearing Aid
Interton/AHS, Minneapolis, recently released EVO Twin, a directional microphone hearing instrument in a canal model design. EVO Twin provides the improved speech intelligibility that directional technology offers, but in a smaller hearing aid. Additional features include a 14-band feedback manager and 3-channel WDRC design that enables fitting flexibility for typical to complex hearing losses, as well as a completely adjustable Speech Management System that significantly improves understanding by focusing on and attenuating speech sounds. (800) 247-4741; www.interton-usa.com.
---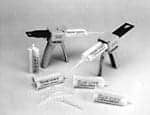 Impression Material
Mid-States Laboratories Inc, Wichita, Kan, offers its line of impression material, Yellow Stuff™. The product is available in three formulas: oil-free Yellow Stuff; Yellow Stuff II™, with oil-added comfort and easy removal; and Yellow Stuff III™, made with a new "in-between" formula that allows ease of removal with fewer oil-related manufacturing problems. (800) 247-3669; www.mid-stateslabs.com.
---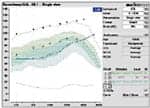 Software Updates
Audioscan, Dorchester, Ontario, Canada, has released the 2.0 version of software for its Audioscan® Verifit® real-ear hearing aid analyzer. Among the program's improvements are a real-time Speech Envelope, which offers a clearer picture of how a fitting is mapping speech into the residual auditory area, and Speechmap®, with a choice of DSL®, NAL-NL1, or auditory-area mapping approaches to hearing aid fitting. NAL-NL1 is also provided as an insertion gain fitting method. Additional features include networking of screen images and data that may be exported to network files via the Verifit LAN port. This software update is free, and is automatically mailed to all Audioscan Verifit owners. (800) 265-2093; www.audioscan.com.
---

Humidity-Tested Batteries
SY KESSLER SALES INC, Sole Importer for RENATA Consumer Batteries, Dallas, has announced that RENATA, a Swiss battery producer, just completed tests of multiple brands under both low and high humidity. Under these test conditions, RENATA yields optimum capacity. Test results are available. (800) 527-0719; [email protected]
---

Marketing Specialists
Open House Specialists (OHS) America, Beaufort, SC, offers advertising, dealer participation, sales specialists, and no-risk guarantees to increase sales. The program pays for local advertising to mobilize the market, brings hearing instrument sales specialists to the dealer's office, and provides a higher client retention rate. (866) 624-8100; www.ohsamerica.com.
---

Infrared Listening System
ELT Group, West Palm Beach, Fla, offers the AudioLink® PLS-951A Infrared Listening System—the AudioLink-II®. The TV listening system works with any TV, and is compatible with most public 95 kHz systems. Features include an auto power switch, low IR carrier mute, individual tone control, balance control (adjusting tool provided), 115 dB maximum SPL, two rechargeable NiMh batteries, TV microphone, and a 2-year warranty. (800) 286-3481, (866) 845-2537 (Canada); www.eltgroup.com.
---

Low Payment Options
Anaheim, Calif-based CareCredit® offers reduced returns by patients by providing a low monthly payment option with no up-front costs. CareCredit offers a comprehensive range of patient payment options for care from $1 to $25,000, including 3-, 6, and 12-month interest-free payment plans and a low-interest extended payment plan. (800) 300-3046, ext 519.
---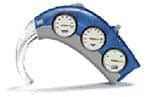 Maximum Output
Oticon Inc, Somerset, NJ, introduces the SUMO, super power maximum output, with 142 dB SPL MPO, 82 dB gain, and high levels of LF gain and output. The device is powered by a new amplifier and receiver design, Output Optimization Technology™, and features dedicated pediatric applications, including DSL i/o and RECD compensation.
(800) 526-3921; www.oticonus.com.
---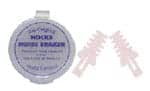 Ear Plug with Noise Filter
Hocks Hearing Healthcare Products, Portland, Ore, offers a noncustom ear plug utilizing the Hocks Noise Breaker® filter. The same filter is used in Hocks' custom units and is based on the accelerated resonant decay principle that converts sonic energy into thermal energy by means of compression acceleration. (800) 654-6257; www.hocksproducts.com.
---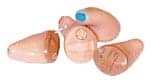 Affordable Hearing Instrument
Precision Laboratories Inc, Altamonte Springs, Fla, offers the Precision Ear™, an affordable ready-to-wear hearing instrument, which features digital programmable sound components, a soft shell, adjustable volume control, and a 1-year warranty. (800) 327-4792; www.precisionweb.com.
---

Hearing Product Catalog
Starkey Laboratories Earmold Division, Eden Prairie, Minn, has developed a comprehensive catalog featuring the industry's widest variety of hearing conservation, enhancement, and earmold solutions. From shell molds to pilot headset molds, Starkey's long history of custom manufacturing is represented in the more than 100 different styles of products showcased in the catalog. (800) 328-8602; www.starkey.com.
---

Improved Digital Hearing Instrument
Siemens Hearing Instruments Inc, Piscataway, NJ, offers the PRISMA™2. PRISMA 2 supplies improved listening, fitting, and wearing comfort by combining PRISMA's fully digital quality with updated features, and TwinMic™ directional microphone technology. The PRISMA 2 line offers a wide variety of behind-the-ear and custom models for any level of hearing loss. The PRISMA 2 line of digital hearing instruments provides flexible four-channel technology with optimized compression control and output limiting. In addition to the TwinMic technology that offers improved performance of its directional microphone system, the PRISMA 2 line includes several other features, including feedback management system, improved voice activity detection, and acoustic indicators for program change and power management. (800) 766-4500; www.siemens-hearing.com.
---
Dry and Store Global Conditioning System
Ear Technology Corporation, Johnson City, Tenn, recently introduced the Dry & Store Global, its newest version of the Dry & Store hearing aid conditioning system. Designed for portability and versatility, the Global model accommodates a wide range of hearing instruments, including body-worn processors, cochlear implant hardware, ear monitors, and noise maskers. Codeveloped as the export version of the popular Dry & Store family, Global will operate on all worldwide power supplies with the proper AC adapter and plug configuration. A variety of additional plugs and adapters are available as optional accessories for overseas travelers. (Due to purchasing demands for the unit, demand has frequently exceeded supply. The company expects to resume "real-time shipping" in the second quarter of 2003.) (800) 327-8547; www.dryandstore.com.
---

Induction Loop ALS Test Set
Oval Window Audio, Nederland, Colo, offers the FSM Induction Loop Test Set. The FSM is a measurement system for setting up and confirming proper operation of induction loop assistive listening systems as per international standards IEC118-4 and BS6083 part 4. The FSM consists of a handheld LED display meter and CD recording of test signals. Measurement range is -39 dB to +18 dB, selectable flat or "A" weighted. Tests include: field strength, frequency response, background noise, and listening checks. Dual insert earphones, carrying case, calibration, and installation conformity certificates are also included. (303) 447-3607; www.ovalwindowaudio.com.
---

Fitting Software
Minneapolis-based Interton/AHS has released the latest version of its exclusive proprietary digi- tal software, CompuFit 3.6, which incorporates improvements based on a customer input forum. The user-friendly CompuFit 3.6 now has the ability to support new product releases, and features a new tutorial (available at installation and via Help menu), and printable order forms and a tech data sheet for each product. Additional improved features include a Feedback Manager that can be canceled from the fitting screen with an FBM button, Dynagraph (a protocol based on dispenser input that enables more gain with less feedback), and Dr Fit with more effective hearing solutions to choose from. (800) 247-4741; www.interton-usa.com.
---

Office Management Software
Siemens Hearing Instruments Inc, Piscataway, NJ, offers Practice Navigator™ office management software, which gives Siemens hearing care professionals the power to maintain patient records, schedule appointments, market their practice, and manage finances and inventory, which streamlines processes and enables them to spend more time with patients. Designed specifically for hearing health care professionals, Practice Navigator offers everything needed for efficiently running a hearing care practice, as opposed to conventional office management software. The system provides templates for creating purchase agreements, invoices, and other essential business reports and forms, as well as marketing materials including personalized postcards, flyers, and letters for prospects or existing patients. Practice Navigator is also helpful with HIPAA compliance offering electronic billing and claims and patient contact management. Practice Navigator is network-ready and can be installed on a server to support up to 100 computers. It works within a user-friendly Windows®-based, NOAH™-compatible environment, and integrates with all UNITY™ audio diagnostic units.(800) 766-4500; www.siemens-hearing.com.
---

Speech Intelligibility
The Adapto VoiceFinder by Oticon Inc, Somerset, NJ, prioritizes speech intelligibility. In the most difficult listening situations, VoiceFinder can accurately and consistently detect speech down to -3 dB SNR. Adapto offers a broad range of styles, multiple programs, directionality, and power models. (800) 526-3921; www.oticonus.com.
---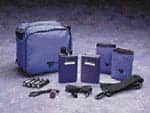 Hearing Helper Personal FM System
ADCO Hearing Products Inc, Littleton, Colo, offers the Williams Sound PFM 350. Hearing Helper PFM 350 is a personal FM system that can help your patients eliminate problems of listening at a distance. Patients often understand the benefits best when described as a small private radio station. Receiver has an environmental mic and separate volume controls to balance transmitted and local sounds. It transmits up to 150 feet. Use with hearing aids by direct audio input, or use neckloop or silhouette coupling to a T-coil. Patients with flat or gently sloping loss may prefer to use earbuds or headphones to take advantage of the wide frequency response (100 to 10 kHz). (800) 726-0851; (303) 794-3928; www.adcopro.net.
---

Office Management Software
Starkey Laboratories Inc, Eden Prairie, Minn, offers ProHear office management software designed to meet the needs of today's hearing care professional. ProHear 5.5 provides fast and accurate methods for accessing customer information, finances, analyzing business trends, creating marketing strategies, and scheduling. ProHear 5.5 also provides instant access to NOAH 3.0. Measure and record a patient's hearing loss with any NOAH 3.0 certified device using 5.5's audiogram, speech test, or loudness scaling features. Results are then passed automatically to a common database, for use by any fitting system from any manufacturer. Information is then intuitively saved into the patient's database, without any direct action on the hearing professional's part. (800) 328-8602; www.starkey.com.
---

Post Auricular Canal Aid
SeboTek™ Hearing Systems, Tulsa, Okla, introduces the PAC (post auricular canal) aid. The concept behind the patented design of the PAC is the separation of the sound processor and the speaker. This design enables the speaker to be free-floating with an active seal deep in the ear canal, resulting in reduced occlusion effect and feedback sensitivity. The PAC is a discreet instrument that fits mild to severe hearing losses, and offers same-day fittings and instant repairs. (800) 388-9041; www.SeboTek.com.
---