Panasonic Introduces JZ Power with Binaural Audio Headset
Panasonic Healthcare Group, Secaucus, NJ, has launched the JZ Power WH-105JZ hearing instrument with binaural audio headset, designed for mild to severe hearing loss. The JZ Power is a palm-sized instrument that features an LCD screen and a stereo binaural headset that comfortably fits into the patient's ear canal and stays in place for long hours of wear. Available in blue, black, and silver, it also includes five channels, noise reduction technology, wind noise management, feedback management, L/R balance, and Automatic Gain Control (AGC)
www.panasonic.com/hearing
(888) 422-6309
---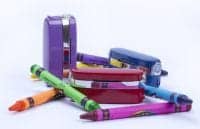 New Waterproof CI Sound Processor with Wearable Design
Advanced Bionics (AB) announced that it has received approval in the United States and Canada for the Neptune™ cochlear implant (CI) sound processor. The company says that Neptune is the world's first swimmable, waterproof sound processor, allowing CI recipients to hear in and out of the water. Neptune also features the hearing industry's first freestyle™ design, which gives CI recipients the ability to choose their wearing style. Patients can place the Neptune processor in their hair, on an arm, under a collar, or even in a pocket.
www.advancedbionics.com
(877) 829-0026
---
Comfort Audio Enters Canadian Market
Comfort Audio, Toronto, has launched its Comfort Digisystem digital hearing product platform in Canada with Supportive Hearing Systems, a Canadian partner. Earlier in 2011, Comfort Digisystem was introduced in the US market at AudiologyNOW!, where Digisystem received the show's Best New Product of the Year award. Comfort Audio products are used together with hearing aids and implant products. The Comfort Digisystem is based on digital processing of sound signals and the latest radio transmission technology.
www.comfortaudio.com/us
(847) 656-5450
---
New Hearing Protection and Communication System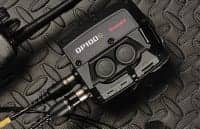 Honeywell Safety Products, Smithfield, RI, has introduced the QUIETPRO® QP100Ex intelligent hearing protection and communication system. The headphones include in-ear dosimetry with microphones inside each eartip, which measures every sound that reaches the user's ear, supplying continuous monitoring of personal noise exposure. Audible and visual signals alert workers when they are approaching or have met their daily noise dose, enabling safety managers and workers to address the potential of noise-induced hearing loss in real time.
www.honeywellsafety.com
(800) 430-5490
---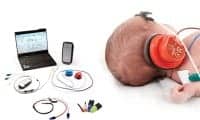 A New Version of Newborn Hearing Screening System
Vivosonic Inc, Toronto, has released the latest version of its Aurix™ newborn hearing screening system. The new Aurix now gives users the option to minimize costs with standard insert earphones and a choice of low-cost ear tips, as well as circumaural Sound Stimulator and EarDomes™, which are specially designed for infants. Latest features also include improved integration with HiTrack, allowing users to customize screens to collect patient information and export data to HiTrack. Aurix also now includes a battery pack charging kit.
www.vivosonic.com
(877) 255-7685
---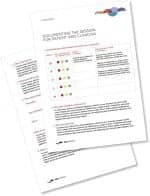 New "Living Well" Counseling Tool
Ida Institute, Naerum, Denmark, has introduced a new counseling tool called "Living Well—Managing Hearing Loss in Daily Life," which enables hearing care professionals to understand the patient's perspective on their daily experience with hearing loss. Using photo cards depicting real-life situations, patients select the situations that best match their daily lives and then sort the cards according to how easy or challenging each situation is for them to manage. Strategy cards that suggest solutions are then applied to each scenario, and a holistic plan is created.
www.idainstitute.com
(011-45) 70-22-72-17