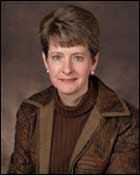 Sheri Billing
Chicago Audiologist Opens New Hearing Center
Sheri Billing, AuD, has opened a new hearing center in Chicago, The Hearing Doctors, Inc. The new facility uses the Aurical Visible Speech system for objective fitting, counseling, and verification.
Billing says part of her philosophy of care is "listening to each patient's needs and helping them set realistic expectations before any decisions regarding hearing help are made."
The facility offers a comprehensive array of services administered by a staff fluent in sign language.
Billing received a doctor of audiology degree from the School of Audiology of the Pennsylvania College of Optometry in Philadelphia.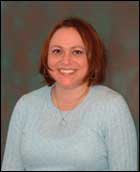 Joanne M. Bogurski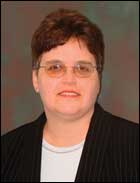 Barbara C. Kania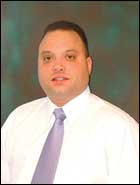 Marc A. Nunez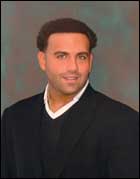 Joseph N. Giacomiazzio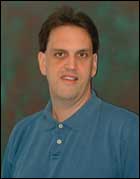 James M. Neglia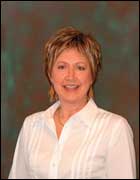 Ronda KW Condie
Mother of Four Invents Noise-Limiting Earbuds
Christine Ingemi wanted to ensure the acuity and longevity of hearing in her young children when she created the iHearSafe Earbuds. Ignemi's volume-limiting earbuds were so ingenious that they were named one of the top 25 inventions of 2007 for the second annual Modern Marvels Invent Now® Challenge, supported by The History Channel®. The contest hailed the device's ability to prevent noise-induced hearing loss. The inventor said she wanted a safer alternative to traditional headphones and so designed a set of earbuds that would limit the volume of audio players to a maximum of 80 decibels. The devices have been tested by certified audiologists, who have confirmed their decibel SPL and frequency response times. iHearSafe Earbuds limit volume in accordance with the safety guidelines specified by the National Institute for Occupational Safety and Health, the Occupational Safety and Health Administration, and the American Speech-Language-Hearing Association.
Audiology Scholarships Awarded to Five
The Audiology Foundation of America (AFA) has announced the names of five recipients of its Practitioner Scholarship awards. Each scholarship grants $1,000 in support of distance Au.D. education. Funding for the scholarships is provided through donations to the AFA, which says it will continue support for additional scholarship opportunities throughout 2007. Scholarships are awarded to individuals in the process of enrolling in a doctoral program in audiology.
The following are scholarship winnners: Sarah Bretz, audiologist for 5 years, currently employed by Colorado ENT Specialists in Parker, Colo, is pursuing her AuD from the Pennsylvania College of Optometry, School of Audiology; Patti Ann St. John, Director of Audiology at Louisiana State University's Health Sciences Center and a practicing audiologist since 1993, is pursuing her Au.D. from A.T. Still University/Arizona School of Health Sciences (ASHS); Jennifer Christo, audiologist since 1999 and currently employed as a school-based audiologist at Omaha Hearing School in Omaha, Neb, is pursuing her Au.D. from ASHS; Jennifer Hall, audiologist since 1990, currently employed by Orlando Regional Healthcare System in Orlando, Fla, is pursuing her Au.D. from ASHS; Donna Lauschke, audiologist for 5 years, currently employed by Otolaryngology Group, Ltd. in Glenview, Ill. and Children's Memorial Outpatient Center in Westchester, Ill, is pursuing her Au.D. from ASHS.
Oticon Adds Six to Sales and Training Staff
Oticon Inc. continues to expand its sales and training force with the addition of the following new inside sales representatives.
Joanne M. Bogurski (Midwest region); Joseph N. Giacomiazzio (Western region); Barbara C. Kania (Midwest region); James M. Neglia (Northeast United States); Marc A. Nunez (Southeast Region). Nunez brings 10 years of business-to-business experience to his new role.
Ronda KW Condie, MS, CCC-A is the new education and training specialist for Oticon's Western region, Condie brings over 30 years experience serving both children and adults in public school, public health, rehabilitation/clinical, and private practice settings. In addition to her published research, Ronda has taught graduate-level university courses and served as a university guest lecturer.
Preben Brunved (1941-2007)
Preben Brunved, the longest serving employee of Oticon Inc, the U.S. sister unit of international hearing instrument manufacturer Oticon A/S, died March 1, 2007, at his home in Somerset, NJ. Brunved was born August 10, 1941.
Following service as a sergeant in the Danish Royal Army, Brunved came to Oticon in 1967, becoming one of the original employees to join the company's newly opened U.S. headquarters.
Brunved was a recognized figure in the hearing care industry, known for his expertise in hearing instrument connectivity. Over the years, he conducted numerous trainings and workshops for hearing care professionals. Brunved represented Oticon on a number of industry and association boards, including several technical committees of the Hearing Industries Association.
Generous with this time and talents, Brunved devoted both professional and personal time to furthering the work of the AG Bell organization. He possessed an almost encyclopedic knowledge of the history of hearing instruments that made him a valuable resource for both hearing care professionals and the news media. A display case of classic hearing devices that Brunved created for Oticon's 100th anniversary celebration was featured in many newspaper and television reports chronicling history of hearing solutions.
"Preben was a dedicated professional who contributed immensely to the success and growth of Oticon Inc and the industry over the past 40 years," noted Peer Lauritsen, Oticon Inc President. "It is with great sadness that I learned of Preben's passing–I knew him to be a kind-hearted man whose combination of modest demeanor and generosity is as rare as it is commendable. There are few people who can claim to live their lives without pretense or egocentrism. Preben was such a person, although he would never credit himself with such virtues."