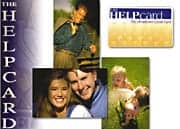 Westone Laboratories Inc is one of the largest manufacturers of custom-fitted earmolds.
Westone Laboratories Inc was founded in 1959 by Ron and Mickey Morgan, in a small log cabin high in the Colorado Rockies. Westone has since grown to become the world's largest manufacturer of custom-fitted earmolds and supplier of accessories for hearing health care professionals. Now led by the second generation of Morgan family management, Westone makes custom earmolds that continue to provide effective sound transmission for hearing instruments. Westone earmolds also serve a wide range of other applications. From recreation to communication to hearing conservation, Westone products help people stay in touch and protect their precious hearing in an increasingly noisy world. Of course, each of these products is precisely fitted to the individual wearer's ears, providing the utmost in fit, comfort, and effectiveness.
Westone Laboratories Inc
PO Box 15100
Colorado Springs, CO 80935
Phone (800) 525-5071
Fax (800) 736-9576
www.westone.com
Westone's original goal was to simply fill a need in the industry by building a better earmold. However, the quality and success of those early Westone earmolds allowed the company to build relationships with dispensers across the country. And through those relationships, new needs were discovered. Primarily in response to dispenser requests, the company began to offer impression material and related supplies. The response was quite favorable and resulted in additional requests. Impression materials were first, then earmold cleaning products, and on and on. Westone now offers literally thousands of products for use by hearing health care professionals and their patients; from simple tubing and clinical tools to advanced equipment and assistive listening devices that help make life easier for the hearing impaired and their families.
Since Westone's specialty is custom-made items, the company has become quite comfortable with product development from the earliest conceptual stages. Extensive technical and prototyping resources are available, with highly skilled audiologists and technicians on staff. As a result, Westone receives many product ideas submitted for consideration from the hearing health care community. Many of those ideas have been developed into Westone best sellers. The company welcomes challenges and rarely encounters an insurmountable problem. In fact, Westone pioneered many of the techniques and technologies that have become standard practice within the hearing health care field.
An example of Westone's commitment to blazing new technological trails is FIT Technology, a sophisticated new process for creating custom earmolds entirely with lasers. The lasers are so precise that they scan up to 100,000 points on a single ear impression. Bores, vents, and other modifications are added via software, and the digital file is output as a finished, perfectly fitting earmold. The future potential is remarkable, for both improved speed and accuracy as well as directly interfacing with digital scans of the ear, eliminating the need for ear impressions altogether.
The company's technical and manufacturing expertise is also highly applicable to other industries. In recent years, Westone has been involved in developing products for a number of diverse professions such as other medical specialties, telecommunications, and the military. Most notably, Westone has been a leader in the development of sophisticated electronics for the music industry. For over 10 years, in-ear musicians monitors developed and produced by Westone have been the industry standard. Westone Music Products are currently in use by many of the nation's top musical acts.
Westone's expertise and international renown have also led to several mutually beneficial liaisons with industry and medical groups around the world. The company currently does business in over 70 countries on six continents. Many of these alliances have been formed to bring advanced hearing health care products and services to people in developing nations who previously had limited or no access to new technologies.
While Westone clearly offers many useful goods and valuable services, the company's success can be traced back to the original commitment of providing the finest customer service in the industry. The company takes great pride in ensuring 100% satisfaction at all times and treating others as they would like to be treated. Indeed, the company's core philosophy is simple: The Golden Rule.