PRODUCT CATEGORIES
ASSISTIVE DEVICES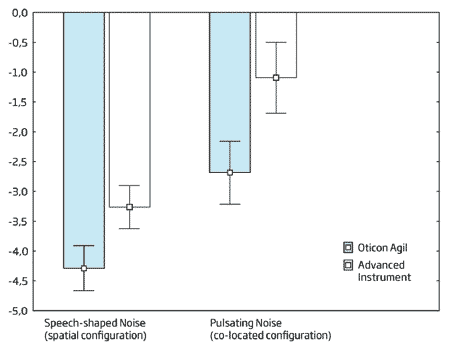 ADCO Offers Sennheiser 830-S
ADCO Hearing Products, Littleton, Colo, has the Sennheiser Set 830-S available. Using infrared transmission, the sound from a TV stereo system or radio can be wirelessly transmitted from the 830-S receiver to a hearing aid with a T-switch via the included induction loop. Alternatively, induction silhouette couplers or headphones can be connected to the lightweight clip-on receiver. System features of the Set 803-S include transmission frequencies of 2.3-2.8MHz with a range of up to 40 feet. Volume and balance controls with selectable hearing settings ensure ideal speech intelligibility.
(800) 726-0851
www.adcohearing.com
---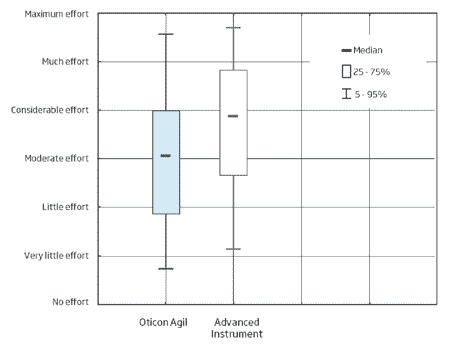 Phone Amplifier
Harris Communications, Eden Prairie, Minn, offers Serene Innovations' UA-50 phone amplifier, for people who need extra amplification on their phone at work. The amplifier attaches to business phones for clear calls that are amplified up to 170 times louder on handsets or headsets. The device is available with the H141N DuoSet noise-cancelling headset with a RJ9 adapter, which is worn over the ear or over the head to enable users to multitask while keeping their hands free. Other headset options are available.
(800) 825-6758
www.harriscomm.com
---
There's No Place like Home

The UniVox DLS-50 from Oaktree Products Inc, St Louis, is a compact yet powerful home loop amplifier enabling wireless listening for t-coil equipped hearing instrument wearers. The amplifier can be connected to any stereo, TV, MP3, microphone, or audio device the user wishes to hear more clearly. The loop wire is installed around the perimeter of the room and will magnetically transmit sound directly to the t-coil of hearing instruments without the need for additional receivers or headsets. The UniVox amplifier system is also available with loop pad for placement on a chair or sofa.
(800) 347-1960
www.oaktreeproducts.com
---

Integrated Connectivity
Somerset, NJ-based Oticon Inc's ConnectLine Bluetooth adaptors are plug and play, energy efficient, and part of Oticon's integrated connectivity protocol. The TV adaptor overcomes the latency issue experienced with Bluetooth; the phone adaptor turns existing landline phones into cordless Bluetooth phones. Streamer maintains an energy efficient system for hearing aids while streaming.
(800) 227-3921
www.oticonusa.com
---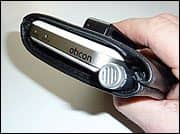 Remote Connect Adapter
Pehratek Products, Chaska, Minn, offers the Remote Connect Adapter (RCA), which can be used with the Oticon ConnectLine TV transmitter to remotely pick up sounds at meetings, restaurants, and other places where a remote microphone can assist hearing ability. The RCA consists of a custom handheld pouch with built-in clothes clip to attach to car visor or pocket, long-lasting built-in lithium battery, and noise-canceling directional microphone that plugs into the Oticon ConnectLine TV unit, essentially turning the TV adapter into a portable wireless microphone.
(866) 470-3532
www.pehratek.com
---
Integrated Alerting System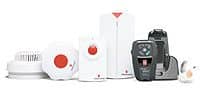 Unitron, Kitchener, Ontario, Canada (with US headquarters in Plymouth, Minn), introduces the Smart Alert System—an integrated hearing and alerting system—responding to a need of hearing care professionals and their clients for a fully integrated system that enables household alerts, such as the telephone, doorbell, or smoke alarm, to communicate directly with hearing instruments. The system, developed in partnership with Bellman & Symfon, which specializes in alerting technologies, brings together Unitron's remote control and advanced hearing instruments with home alerting detectors.
(800) 888-8882
www.unitron.com
---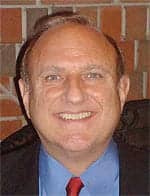 Versatile Bluetooth Neckloop
The ClearSounds Quattro Bluetooth Neckloop now offered by Oaktree Products Inc, Chesterfield, Mo, helps hearing instrument wearers use their hearing aid with a variety of devices. Users have 100% wireless and hands-free communication capabilities when using Bluetooth cell phones, and A2DP technology allows for audio streaming and connection to other Bluetooth transmitters—enabling users to interface with TV, computers, and DVD players. The neckloop has a 2.5 mm headphone jack to accommodate patients who are non-hearing aid wearers. Other features include a microphone for two-way conversations, and a volume control, which offers an additional 30dB of amplification.
(800) 347-1960
www.oaktreeproducts.com
---
Next-Generation Classroom Amplification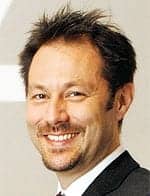 Classroom amplification is nothing new, but Warrenville, Ill-based Phonak's Dynamic Soundfield system puts the company's experience to use in designing new technology featuring a 12-speaker array that reduces echoing and reverberation and automatically adjusts frequency and volume levels to achieve optimum signal-to-noise ratios in changing listening environments. The Dynamic Soundfield system operates simultaneously in multiple modes, permitting the teacher to broadcast directly through a Phonak inspiro FM transmitter to individual students wearing headsets or hearing aids while broadcasting to the rest of the class over the amplified system. It also provides flexible integration with standard computer and audio systems, and eliminates interference issues through automatic frequency hopping, allowing the Dynamic Soundfield to co-exist alongside a school's wireless and Bluetooth networks.
(800) 888-7333
www.phonak-us.com
---

Able Planet Gets in the Pink
As part of its extreme sports-focused "I Am Able" campaign, Able Planet, Wheat Ridge, Colo, will launch pink-colored units of its True Fidelity foldable headphones. For every purchase of the pink "extreme" headphones, which the company plans to debut at the Winter X-Games next January, Able Planet will contribute 10% of sales to various breast cancer treatment initiatives nationwide. The headphones feature patented Linx Audio technology with optimum sound quality and clarity for use at home, office, or travel worldwide. State-of-the-art noise cancellation, style, and comfort offer hearing- and non-hearing-impaired listeners alike a crisp, clear listening experience.
(877) 266-1979
www.ableplanet.com
---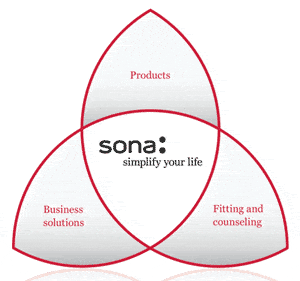 TV Ears Responds to a Need
TV Ears, San Diego, has announced the debut of its digital-to-analog converter (DAC) for consumers. The product's introduction is in direct response to the increasing trend by many electronic manufacturers to reduce the number of analog audio ports on many television models. The DAC stacks neatly underneath any TV Ears transmitter, and converts the digital audio signal from a TV, cable/satellite box, or DVD player to an analog audio signal.
(888) 883-3277
www.tvears.com
---

TV Listener J2 Headphones
Precision Laboratories Inc, Orlando, Fla, offers the wireless TV Listener J2 deluxe cushioned stereo headphones. Its infrared signal works interference free, in stereo or mono mode, and offers crisp, clean sound. The rechargeable headset can last more than 15 hours, is hearing aid-compatible, and can be expanded to work with multiple headsets. Comes with a 6-month limited manufacturer's warranty.
(800) 327-4792
www.shop.precisionweb.com
---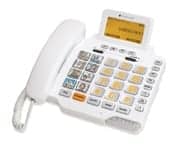 Full Digital Amplified Freedom Phone
ClearSounds, Naperville, Ill, has made its Full Digital CS1000 amplified Freedom phone available. This new digital platform combines design, ergonomics, and functionality with the most powerful amplification and tone management technology available—55dB of adjustable handset amplification and a full range of tone control ensure sound clarity on every call. The Freedom phone also includes talking caller ID, a talking keypad, a full-duplex amplified speakerphone, and a digital answering machine featuring slowed speech technology.
(877) 784-1961
www.clearsounds.com
---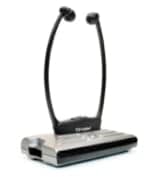 TV Talker
Warner Tech-care Products, Roseville, Minn, distributes two models of TV Talker, Williams Sound's wireless TV systems. The WIR 250 with neckloop features a versatile receiver that transfers audio from the transmitter into a hearing aid equipped with a T-coil. With a 3.5mm jack, the listener can plug in a variety of stereo or mono earphones or headphones. The WIR 240 TV Talker is ideal for TV listening, meetings, or any small group listening application. The on/off switch is built into the arms of the receiver so it can never be left on to drain the batteries.
(800) 328-4757
www.warnertechcare.com
---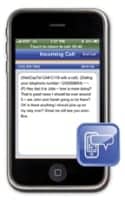 Captioned Telephone iPhone App
Hamilton CapTel, Aurora, Neb, has announced the availability of the Hamilton Mobile CapTel application for the iPhone. The application provides captions of telephone calls for individuals with hearing loss while they are on the go. Similar to captions on television, Hamilton Mobile CapTel delivers captions for telephone conversations via several useful features: simultaneous reading of captions while listening to what's being said; integration of contacts; free captions in both English and Spanish; and it works with compatible Bluetooth or wired headsets.
(800) 618-4781
www.hamiltoncaptel.com
---
Telephone Ring Amplifier
Sonic Alert, Troy, Mich, now carries the Geemarc CL1 Telephone Ring Amplifier with strobe light to alert hard-of-hearing individuals to incoming calls using both a flasher and extra-loud (up to 95dB) ringer alarm. The CL1 can easily be installed in any home by simply connecting the adapter to an electrical outlet and inserting the telephone line from the CL1 into the wall jack. No telephone is required for the signaler to work, just an active telephone line and electricity. Also available is an optional shaker. The signaler features tone and volume control as well as four alarm options.
(248) 577-5400
www.sonicalert.com
---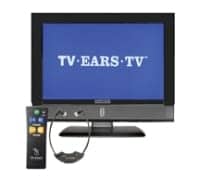 TV Ears Goes High-Def
TV Ears, San Diego, has delivered the first Senior-Friendly LCD high-definition television. The 32-inch set includes a built-in wireless transmitter and headset, a user-friendly color-coded remote control device, and an automatic shut-off feature that engages after 4 hours of inactivity. Additionally, TV Ears TV provides an extralarge screen text for easier viewing, and comes with the company's specialty service that includes delivery with complete hookup, programming, and one-on-one instruction service of the TV and associated TV Ears headset by a technician. The set is now available for purchase on the company's Web site, through select audiology dealers, and at specialty retailers.
(888) 883-3277
www.tvears.com
---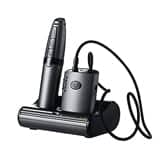 Wireless Communication Device
HARC Mercantile Ltd, Portage, Mich, is now offering the HearIt All, a wireless communication device from Phonic Ear that uses FM and Bluetooth technology to amplify speech using the microphone transmitter, connect as a hands-free headset to a Bluetooth-enabled mobile phone, and connect to a landline phone for amplification. The receiver has a built-in neckloop for hearing aid users with T-coils, or headphones can be used. The transmitter can also be connected to a TV or stereo to amplify the sound to the listener's personal needs.
(800) 445-9968
www.harc.com
---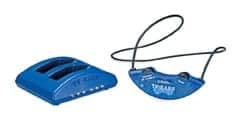 TV Ears Loop System
Westone Laboratories, Colorado Springs, Colo, offers the latest addition to the TV Ears line. Hearing instrument wearers can now enjoy all the benefits of TV Ears without removing their instruments. TV Ears cuts down television background noise and amplifies the dialogue for better clarity and enjoyment. The TV Ears 2.3 Loop System allows users to receive the refined television audio through their hearing instrument's manual T-coil. Users can adjust their own volume and tone without turning up the TV and disturbing others. The TV Ears TV Loop is compatible only with the TV Ears 2.3 MHz system.
(800) 525-5071
www.westone.com
---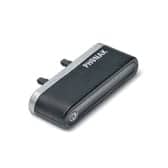 Intuitive Mobile Phone Link
Phonak, Warrenville, Ill, offers Click'nTalk, a wireless transmitter for mobile phones that turns hearing instruments into wireless headsets. Using Phonak's Hearing instrument Body Area Network (HiBAN) link, Click'nTalk streams phone calls in digital quality to both hearing instruments simultaneously. Plugging directly into the mobile phone, Click'nTalk is powered by the mobile phone, activated automatically, and maintenance free, and works with all CORE hearing instruments without fitting (except Petite models).
(800) 888-7333
www.phonak-us.com
---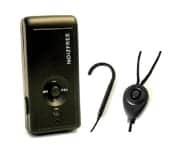 NoiZfree Beetle
Oaktree Products, Chesterfield, Mo, offers the new NoiZfree Beetle H-3ST stereo Bluetooth headset that enables wireless, hands-free listening to cell phone conversations, stereo music from audio devices, and now FM radio stations. The H-3ST offers speech clarity, crisp music listening, and FM radio reception. The unit has a built-in scanner for FM radio and volume control to amplify incoming speech and sound from Bluetooth-enabled devices. Two listening options are included for telecoil equipped hearing aid wearers, a neckloop and silhouette. The XTRA-3 version is available with dual earbuds for non-hearing instrument wearers.
(800) 347-1960
www.oaktreeproducts.com
---
Siemens' ePen Gets Product Design Award

Germany-based Siemens Audiology (with US headquarters at Siemens Hearing Instruments Inc in Piscataway, NJ) has been awarded the red dot award: product design for its hearing instrument remote control, called ePen. The ePen is a remote control for Siemens hearing aids that is shaped like a writing instrument, allowing hearing instrument wearers to discreetly adjust the volume and listening programs. By simply pulling it open and making a few small turns, wearers can easily set their hearing aids as desired. The ePen works with Siemens Life, Pure, and Motion hearing instruments.
(800) 766-4500
www.usa.siemens.com/hearing
---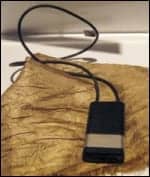 Nokia Wireless Loopset
Irving, Tex-based Nokia's new LPS-5 Wireless Loopset provides t-coil-equipped hearing aid users with a hassle- and hands-free connection to mobile phones. Compatible with handsets that use Bluetooth 2.1 connectivity, the loopset enables mobile calls to be accessed wirelessly through the hearing aid. Key features of the Nokia Wireless Loopset include: vibrating alert for incoming calls; user-adjustable sidetone level; optimized volume range and frequency response; single button for call handling; and induction technology enabling acoustic background noise to be filtered, which greatly increases speech discrimination. Nokia expects to begin shipping its LPS-5 worldwide later this year.
(469) 583-3553
www.nokiaaccessibility.com
BATTERIES

Implant Battery System Breakthrough
Cochlear, Centennial, Colo, has announced that the FDA has approved the Nucleus 5 rechargeable battery system for adults and children with severe-to-profound hearing loss. Cochlear has offered rechargeable batteries with previous hearing systems, but with the Nucleus 5 implant, its engineers have achieved an exciting industry breakthrough: when using rechargeable batteries, the Nucleus 5 Sound Processor is the world's only submergible sound processor. An IP57 water protection rating means that the sound processor is not only splash resistant, but it can be submerged into three feet of still water for up to 30 minutes.
(800) 523-5798
www.cochlearamericas.com
---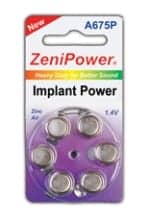 Implant Power Batteries
Implant Power Batteries from ZeniPower, Zhuhai, China, offer a reported 30%-plus improvement that can power cochlear BTE speech processors for up to 6 days. Comparison tests conducted by ZeniPower show a longer life than other brands at 30 mA discharge. The strictly controlled manufacturing process guarantees high reliability and consistency. Free samples are available.
(814) 825-8398
www.zenipower.com
---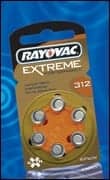 Power to Spare
Rayovac, Madison, Wis, offers its Extreme Performance, a more powerful battery range for next-generation hearing instruments with wireless functionality. This product innovation offers a solution to the special requirements of new, high-drain hearing devices, which include wireless connectivity. Extreme Performance meets the extra power demands of these aids by delivering increased milliwatt power without compromising other areas of performance.
(800) 323-1993
www.rayovac.com
---

Mercury-Free, Zinc Air Batteries
With more than 10 years of laboratory and field testing, Energizer's line of mercury-free, zinc air hearing aid batteries are available in all four battery sizes—10, 13, 312, and 675.
(800) 426-8268
www.energizer.com
CERUMEN MANAGEMENT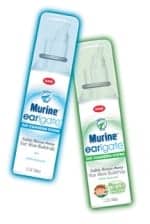 Ear Cleansing System
Hal-Hen Company Inc, Garden City Park, NY, presents Murine Earigate Ear Cleansing System. Designed and tested by an ENT physician, Earigate helps keep ears clean longer. Using patented "reverse spray action," Earigate safely rinses away earwax and cellular debris with no pressure on the tympanic membrane. Easy to use, Earigate extends the time between ear cleanings and helps prevent hearing aid failure due to wax and debris buildup. Clinically tested, Earigate is chemical- and preservative-free, is hypoallergenic, and can be used as often as necessary. Earigate is available in two sizes: adult and child. Each 100 mL can of Earigate delivers 30 to 50 applications.
(800) 242-5436
www.halhenpro.com
---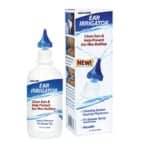 Irrigator Reduces Repairs
Ear Irrigator from Health Enterprises Inc, North Attleboro, Mass, offers patients the same patented cleansing technology used in physician offices. Ear Irrigator features a safe saline solution and clinically tested "tri-stream" tip coupled to an easy-to-use pressure bottle. Used regularly, it is effective in preventing earwax building, which can lead to costly repairs.
(508) 695-0727
www.healthenterprises.com
---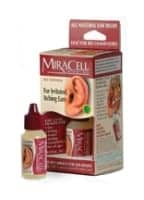 Natural Ear Treatment
MiraCell Inc, Orem, Utah, offers MiraCell natural ear treatment, which eases cerumen removal, makes wearing hearing aids and earmolds more comfortable, and relieves sore, dry, flaking, or itching ears caused by detaching keratin and tympanic membrane plaque. MiraCell Inc offers an income-making opportunity that will reduce returns and remakes.
(800) 748-5040
www.miracell.com
EARMOLDS, EARPLUGS, AND IMPRESSION MATERIALS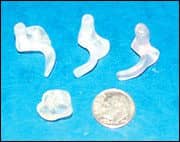 Thin-Tube/Open-Ear Fittings
Mid-States Laboratories, Wichita, Kan, offers a variety of thin-tube/open-ear fittings. Choose from a selection of styles to custom fit each client's hearing needs. When possible, Mid-States prefers to use its Apollo or Marveltex/vinyl materials, which allow for friction fit, an advantage when considering the need to retube.
(800) 247-3669
www.mid-stateslabs.com
---
Custom Earmolds, Earplugs
Hocks Hearing Healthcare Products, Portland, Ore, manufactures a wide variety of earplugs and custom earmolds for swimming, sleeping, and hearing protection, including the Hocks Noise Braker and Pikaso Plugs.
(800) 654-6257
www.hocksproducts.com
www.noisebrakers.com
---
A Great First Impression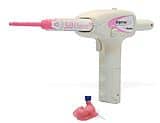 Westone, Colorado Springs, Colo, reintroduces the ImpressEar Cordless Cartridge Impression Gun, which is powered by a rechargeable nickel metal-hydride battery that recharges in 2 hours and will dispense as many as 30 cartridges of impression material on a single charge. Other features include flow and drip control and push button plunger retraction. Included with each gun is one cartridge of either SiliClone S-50 or SiliClone Firm impression material, four mixing tips, and a sample package of our PROS vented oto-dams.
(800) 525-5071
www.westone.com
---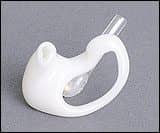 Reduces Skin Irritation
Microsonic, Ambridge, Pa, introduces Micro-Cera, a new product to address severe allergy problems. The new material is designed to be a solution for patients who have hypersensitivity to conventional acrylic molds. The company has added a process called Micro-Glaze, which helps reduce skin irritation by coating the entire earmold with an antibacterial and skin-friendly material.
(800) 523-7672
www.microsonic-inc.com
---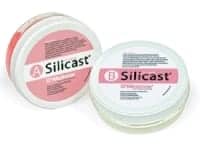 Reformulated Impression Material
Years of research and testing went into the reformulation of Colorado Springs, Colo-based Westone's Silicone Singles and Pink Silicast impression materials. During the development process, the company evaluated mix time, flow rate, cure time, and the release agent. The end result is a user-friendly, dimensionally accurate, and stable impression material. It is available in Silicone Singles packaging or Pink Silicast tubs.
(800) 525-5071
www.westone.com
---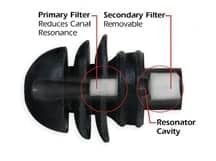 Breakthrough Protection Technology
Boulder, Colo-based EAR Inc's HearPlugz-DF multifunctional dual-filtered hearing protectors offer breathable, moisture-resistant, dual acoustical filters that improve sound quality when the ear is overloaded with excess noise (continuous or impact). Dual filters provide the user with a choice of two levels of noise reduction. HearPlugz-DF are available in a choice of colors, three sizes, and with a removable cord. The exterior filter can be easily removed if less attenuation is desired or to connect radio communications.
(800) 525-2690
www.hearplugz.com
---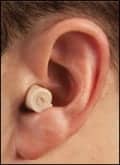 Quick, Convenient Earplugs
McKeon Products Inc, Warren, Mich, has created Mack's Roll Ups Wallet Earplugs that are small enough to carry anywhere, but are big on protection. Developed with patent-pending technology and featuring packaging that is smaller than a credit card, Mack's Roll Ups include a pair of foam strips that roll up in seconds to fit any ear canal and provide quick and comfortable hearing protection.
(586) 427-7560
www.macksearplugs.com
---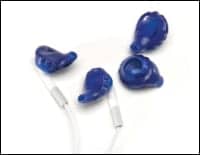 Earbud Enhancers
Selected by Forbes as the 9th Most Promising Company in 2009, Yurtopia, St Louis, makes Yurbuds Earbud Enhancers out of soft medical-grade silicone that slip directly over standard headphones, some in-canal headphones, and many Bluetooth headsets. Utilizing ergonomics, patent-pending design, and audiology to eliminate the pain and instability of in-ear headphones, Yurtopia offers sound-enhancing Yurbuds in a variety of sizes tailored to an individual's concha and ear canal for a precise fit so they will stay in place during rigorous activity.
(888) 987-2831
www.yurbuds.com
---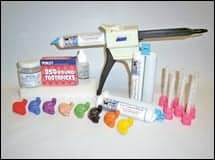 Instant Hearing Protection
Warner Tech-care Products, Roseville, Minn, introduces its new Ear-guard Instant Hearing Protection, which protects hearing while working or playing in loud environments. Ear-guard is ideal for factory workers, hunters, law-enforcement officers, motorcyclists, musicians, and homeowners wanting to protect their hearing while using loud equipment. Gun-dispensed Ear-guard silicone is speedy, sanitary, and durable. No hand mixing is needed. This custom hearing protection can be modified, vented, and lacquer coated all in less than an hour. Ear-guard is highly thixotropic and easy flowing, and has a 40-shore value. Ear-guard products are sold in a convenient starter kit with seven colors.
(800) 328-4757
www.warnertechcare.com
HEARING INSTRUMENTS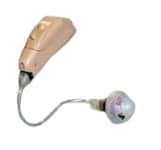 New RIC from Prairie Labs
Prairie Labs Inc, Hopkins, Minn, announces the release of its Revolution (RIC) to its growing product line. The Revolution uses a four-channel 12-band programmable DSP circuit with adaptive feedback cancellation, layered noise reduction, four programmable memories, and much more. Additional features and options are available to fit a wide variety of hearing loss.
(800) 322-8238
www.prairielabs.com
---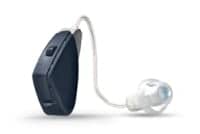 No Strings Attached
Bloomington, Minn-based ReSound's Alera and the accompanying Unite series of accessories introduce a new approach to the way a hearing aid receives sound from devices such as TVs, stereos, cell phones, and computers. Featuring 2.4GHz technology, the devices deliver wireless technology that doesn't require a body-worn streamer, allowing users to tune directly into their TV and connect their mobile phone to their hearing aid via Bluetooth technology. Users can participate in conversations while tuned into devices because environmental noise is not blocked out.
(800) 248-4327
www.gnresound.com
---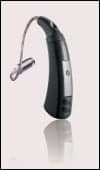 Next-Generation Hearing System
The Elia series next-generation hearing system from Audifon USA Inc, Debary, Fla, features new Sound Dynamix technology that adapts to different sound environments automatically. The Elia is available in several styles including RITE, BTE, ITE, and super-power custom aids with up to 70dB gain. It has eight WDRC channels and includes the company's latest Storm platform, offering faster processing speed for sophisticated algorithms.
(800) 776-0222
www.audifon.com
---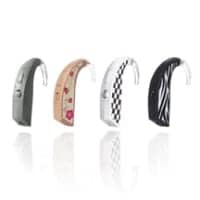 Super Power BTE
Sonic Innovations, Salt Lake City, presents Endura, the new Super Power BTE, built on the company's popular sound processing technology. In addition to providing powerful amplification, adaptive directionality, and clinically proven noise reduction, Endura includes patient usability features such as Voice Alerts, integrated Direct Audio Input, and Bluetooth connectivity.
(888) 423-7834
www.sonici.com
---
High-Precision Listening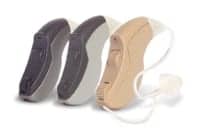 Audina Hearing Instruments Inc, Casselberry, Fla, introduces their new Intellio, an intelligent 16-channel hearing instrument available featuring the exclusive IntelliScan, which scans the environment and automatically adjusts to several different situations. This new instrument provides patients with a high-precision listening experience in any environment. The EnviroScan component works in harmony with IntelliScan to enhance the patient's listening experience and provide improved comfort. Features include IntelliSense, the smart adaptive directional microphone; digital volume control; Softwave; data logging; and high fidelity audio processing.
(800) 223-7700
www.audina.net
---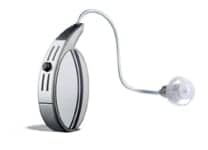 Automatic Sound Adjustment
Bernafon, Bern, Switzerland (with US headquarters in Somerset, NJ), introduces the latest addition to its ChannelFree line of hearing instruments—Veras. Using proprietary ChannelFree technology, Veras analyzes and adjusts sounds instantly. It features Bluetooth capability and a range of fitting options, including premium and advanced nano, micro, power BTE, and custom choices.
(888) 941-4203
www.bernafon-us.com
---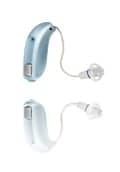 Advanced Signal Processing
Oticon Inc, Somerset, NJ, introduces Agil, an advanced signal processing concept for the second generation wireless hearing instrument family specifically designed to help preserve natural characteristics of speech while enriching the sound quality. Features include speech understanding in noise; significant reduction in the cognitive efforts needed to understand speech; improved audio through wireless technology for open fittings and enhanced 3-D listening; new audiological concepts: Speech Guard, Spatial Sound 2.0, and Connect(+); new RISE II processing platform with twice the calculation power of RISE; and highly flexible RITE speaker solution in three speaker power levels, covering mild to severe losses with the same instrument.
(800) 526-3921
www.oticonusa.com
---

Sonic's Award-Winning Touch
Salt Lake City-based Sonic Innovations Inc was named an International CES Innovations 2010 Design and Engineering Awards honoree for the company's Touch hearing aid. Touch was named the Best of Innovations honoree in the Health and Wellness category. The Innovations Design and Engineering Awards have been recognizing achievements in product design and engineering since 1976. It is sponsored by the Consumer Electronics Association (CEA), the producer of the International CES, the world's largest consumer technology trade show, and endorsed by the Industrial Designers Society of America.
(888) 423-7834
www.sonici.com
---

The Art of Good Hearing
Rexton, Plymouth, Minn, announces two new additions to its versatile product portfolio. With the new Cobalt+ (pictured) and Gem+, wearers can experience the Art of Good Hearing, while looking their best. With a variety of new features, sleek housing, and a new fitting platform, these new products will allow patients to enjoy the sounds of life.
(800) 876-1141
www.rexton.com
---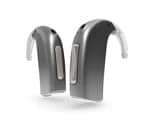 Exceptional Sound Quality
Somerset, NJ-based Oticon Inc's Hit is a hearing solution offering a range of features and styles for budget-conscious consumers. Hit and Hit Pro offer a wide range of model choices to fit mild to severe-to-profound hearing losses up to 105dB HL. The company's RISE platform gives Hit and Hit Pro a high bandwidth (8kHz) for exceptional sound quality, outcome-based automatic decision making, adaptive directionality, noise management, and dynamic feedback cancellation. Open fittings are available as RITE style or as Corda 2 thin tube adaptors. Available in 10 colors for BTE and RITE.
(800) 526-3921
www.oticonusa.com
---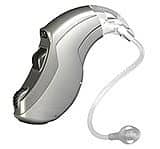 Effective, Efficient Fitting
Ear Technology Corporation, Johnson City, Tenn, is now shipping its Clik open-fit BTE, an instrument that provides an innovative, efficient fitting protocol for patients with mild to moderate high-frequency hearing loss. Clik's processor is preloaded with a variety of algorithms, so instead of programming via traditional cable connections, the appropriate setting is selected with a fingertip. Clik features digital volume control, directional microphones, and two telecoils. Clik allows for 24-bit precision computing with up to 110dB of input dynamic range and eight channel wide dynamic range compression.
(888) 382-9327
www.clik-hearing.com
---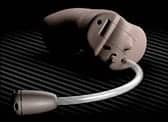 More Power, Smaller Size
ReSound, Bloomington, Minn, offers its ReSound Live 312 ITC remote microphone custom hearing instruments, reportedly more powerful and 40% smaller than many other custom hearing instruments on the market. The Live 312 ITC provides expanded fitting range that accommodates 90% of hearing losses; PhoneNow for automatic phone usage; and extended 312 battery life—reportedly up to 165 hours. Its remote microphone design is engineered to use the natural shape of the ear to provide improved directivity, wind noise protection, and sound locating.
(800) 248-4327
www.gnresound.com
---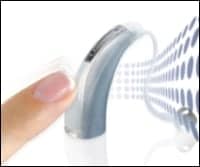 S Series BTE with Sweep Technology
The S Series BTE with Sweep Technology, from Starkey Laboratories Inc, Eden Prairie, Minn, provides a completely unique way to adjust hearing aids. Sweep Technology replaces all of the traditional hearing aid buttons and dials with an innovative touch surface that allows users to adjust volume up or down and change memories with the simple sweep or touch of a finger. Sweeping a finger up increases the volume and sweeping down decreases the volume. Memory adjustments are made with a simple touch of the surface. The new S Series BTE can be fit with standard earmolds or open with thin tubing. The instrument includes Advanced HydraShield as well as T2, giving patients the ability to adjust hearing aid volume or memories with a touch-tone phone.
(800) 328-8602
www.starkeypro.com
---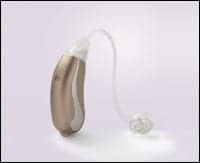 Award-Winning Velvet
Hansaton, Hamburg, Germany, has established US headquarters in Plymouth, Minn, and announced the availability of its products to US-based audiologists and hearing aid dispensers. The products include a range of hearing systems, including multiple sizes of behind-the-ear instruments, in-the-ear instruments from full-concha to completely-in-the-canal, and the latest receiver-in-the-canal instruments with three available power levels. Systems for adults and children include the award-winning Velvet. The instruments, which include a comprehensive 3-year warranty, are fully wireless-enabled, with Bluetooth connectivity, stereo wireless listening, and ear-to-ear control.
(888) 984-7432
www.hansaton-usa.com
---
Crossover Hearing Instrument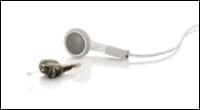 Unitron, Kitchener, Ontario, Canada, has introduced Fuse, the world's first crossover hearing instrument. Combining attributes of ultra-small BTEs and CICs, along with new purpose-driven innovations, Fuse is open fitting and fully featured, and can be fit during a single consultation. At 45% less than the volume of a typical CIC, Fuse is almost completely concealed inside the ear. In developing the new crossover category, Unitron introduced a number of purpose-driven innovations. A revolutionary articulating joint eliminates pressure points by adapting with the ear canal as it moves during speech and while chewing and swallowing. The articulating joint also improves retention. Fuse is available in a choice of technology levels, including Unitron's premium hearing instrument, Passport, and its most recent advanced introduction, Latitude, in the Latitude 16 and Latitude 8 product lines.
(800) 888-8882
www.unitron.com
---
Hearing Aid Uses Teeth to Transmit Sound

Sonitus Medical Inc, San Mateo, Calif, has announced the development of its SoundBite hearing system, a nonsurgical and removable hearing solution that the company says is designed to imperceptibly transmit sound via the teeth. Relying on the principle of bone conduction, the hearing and communication platform is initially intended as a simple and noninvasive treatment for hearing disorders such as single-sided deafness and tinnitus. Nearly invisible when worn, the SoundBite system consists of an easy to insert and remove ITM (in-the-mouth) hearing device—custom made to fit around either the upper left or right back teeth—and a small microphone unit worn behind the ear. No modifications to the teeth are required. This system is currently for investigational use only with clinical trials now under way intended to support an initial filing for FDA 510(k) clearance to treat single-sided deafness. Intended future indications include conductive and mixed hearing loss.
(650) 838-0325
www.sonitus.com
---
FDA-Approved MED-EL Processor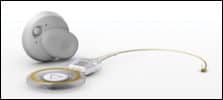 MED-EL Corporation, Durham, NC, received FDA approval for the Amade audio processor for use with the Vibrant Soundbridge Middle Ear Implant System. Designed to treat people with moderate to severe sensorineural hearing loss, the system is one of the most successful middle ear hearing implants on the market. The Amade can be used by both new and existing Soundbridge users, and distinguishes between speech and background noise to let the user enjoy communicating in a wide range of situations. Features include: multiple programs, wind noise reduction, sound smoothing, speech and noise management, and new housing design and color options.
(888) 633-3524
www.medel.com
HEARING INSTRUMENT ACCESSORIES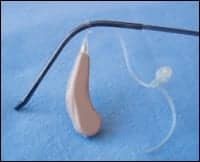 Loopum or Lose 'em
Loopum connectors from Loopum LLC, Palm Desert, Calif, were designed and developed to help prevent wearers from losing their hearing aids. The Loopum connector is a clear piece of plastic that attaches to both the hearing aid and eyeglasses or sunglasses, making the hearing aid almost impossible to lose. Loopum connectors come six per package in three sizes to accommodate variations in hearing aids and the stem thicknesses of eyeglasses.
(760) 636-1434
www.loopum.com
---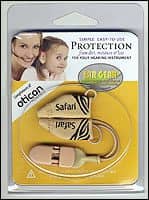 Ear Gear Goes on Safari
Ear Gear, Lake Country, British Columbia, Canada, has announced that its Mini Curved Corded model of hearing instrument protection has been chosen by Oticon Pediatrics to be included in all of their pediatric kits from birth to 18 years of age. Specifically created for Oticon, it includes a unique Safari graphic imprinted on the Ear Gear sleeve and features a lightweight plastic clip. The Ear Gear/Oticon Safari Mini Curved includes full color instructions specifically created for installation and use of this model by Oticon's clients.
(888) 766-1838
www.gearforears.com
---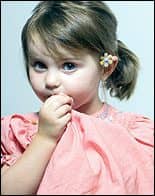 Styles for the Ears
Tube Riders, Nashville, Tenn, let kids decorate, individualize, and destigmatize their BTEs or CIs, and help children accept the aids faster by making them cool. Bright and colorful, they slip onto the tube portion of a BTE or onto the ear hook of a cochlear implant. One satisfied mother said Tube Riders changed her child from different into special and made kids love their BTEs.
(615) 335-3385
www.otocool.com
---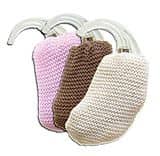 Maximum Moisture Protection
The Hearing Aid Sweat Band from VanB Enterprises, West Valley, NY, is made from a specially designed all-natural fabric that protects hearing aids from the damaging effects of moisture and dirt infiltration. The Hearing Aid Sweat Band material enables wearers to leave their hearing aid in place not only during high-perspiration sport activities, but at any time to defend from moisture, dust, and dirt. Available in nine sizes and 17 colors for all makes and models of BTE devices. Made in the USA.
(866) 644-2500
www.hearingaidsweatband.com
---
Moisture Guard
The Deflector hearing instrument moisture guard from Raycare Solutions, Lincoln, Neb, allows wearers to enjoy all of life's activities without the fear of moisture damaging such an important investment. The wearer of a BTE instrument can be involved in everything from strenuous activity to a walk in the rain. The simple, lightweight, clear plastic design deflects moisture away from the hearing instrument. The on-and-off application allows clients to use The Deflector when moisture occurs and remove it when not needed. It also helps in dusty situations, because dirt is not attracted to dry areas.
(877) 518-1171
www.raycaresolutions.com
---
Age-Appropriate Care Kits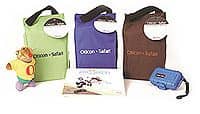 Oticon Pediatrics, Somerset, NJ, has introduced a series of children-friendly, age-appropriate Care Kits packaged with its Safari hearing aids to equip kids as they encounter the everyday adventures of childhood with their new hearing instruments. Color-coded by age, the kits contain a range of practical and fun accessories to meet the needs of youngsters, and their parents, from infancy through the high school years. Care Kits are available for three age groups: infancy to 4 years (apple green); school age children, 5 to 10 years (royal blue); and middle/high-schoolers, 11 to 18 years (espresso). Each kit also contains age-appropriate brochures, Safari-themed Ear Gear, listening tubes, and an OtiCare Clean and Dry Kit.
(800) 526-3921
www.oticonusa.com
HEARING INSTRUMENTS COMPONENTS AND PRODUCTION/REPAIR SUPPLIES
Jodi-Consumer Vacuum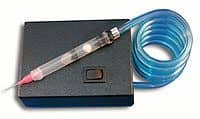 Jodi-vac LLC, Portland, Ore, is now offering its first vacuum system for consumers to help them protect their hearing aid investment. Jodi-Consumer is a compact, portable, and affordable hearing aid cleaning solution for home use that takes just a few minutes each night to ensure against wax build-up and reduce the need for professional cleanings. Jodi-Consumer comes with a 1-year warranty for personal use; 3-month warranty for professional use. The unit measures 4.5" x 7.25" x 3", and operates via a 12V DC power supply.
(866) 856-5634
www.jodivac.com
---
Hearing Aid Workstation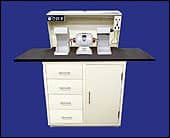 With its all steel construction and attractive powder coated cabinet, the Audio Repair Bench from Lightning Enterprises, Limington, Me, includes a two speed Model 26A Red Wing Lathe with Mod Tool Kit, Dual-Lite UV Cure Unit, VAC-1B Hearing Aid Cleaning System, VAC-1D Desiccator Chamber for hearing aid drying, two Model 550 dust collectors with splash hoods, and CM-3 Control Module, as well as extended sides to give the technician plenty of working room. The table top is designed to resist scratching and wear, and under-shelf fluorescent light illuminates the work area.
(877) 546-1797
www.l-ent.com
---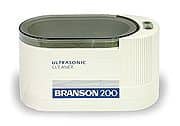 Ultrasonic Cleaner
Westone Laboratories, Colorado Springs, Colo, offers the Branson 200 Ultrasonic Cleaner. Ultrasonic energy (40kHz) creates millions of bubbles in the cleaning solution that work their way into the small crevices of clinical equipment and earmolds to loosen dirt debris. The compact (8.75" length x 4.5" width x 5" depth) cleaner weighs only 3 pounds and features a 15-ounce steel tank.
(800) 525-5071
www.westone.com
---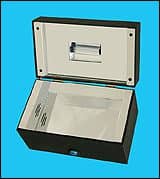 Universal Sanitizer Dryer
Hearing Technologies International Inc, Pinellas Park, Fla, now has available its brand-new Universal Sanitizer Dryer, designed to sanitize and remove harmful moisture from hearing aids. With US and international patents pending, the Universal Sanitizer Dryer's drying compartment can accommodate all types of hearing instruments, including body-worn, implants, microphones, headpieces, and speech processors, and operates anywhere in the world with a simple plug change. Weighing less than two pounds and measuring a compact 7.4" x 4.25" x 4.57", the unit has a drying cycle of about 8 hours, first utilizing a germicidal lamp that automatically shuts off after about the first 8 minutes. Then a fan circulates warm air through the drying compartment for the remainder of the cycle. The life of the UV-C lamp is at least 10,000 hours.
(800) 553-6003
www.hearingtech.com
---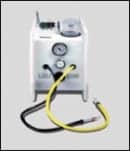 Cleaning Pump
The Mark V Power Piston-Driven Cleaning Pump from Mid-States Laboratories, Wichita, Kan, is a heavy-duty unit producing strong vacuum power (pulling up to 27 inches of mercury) and blowing up to 120 psi. Standard accessories include seven milled needles and a vacuum chamber that runs automatically for 300 seconds. In addition to the standard accessories, an optional aspirator kit is available for cerumen removal.
(800) 247-3669
www.mid-stateslabs.com
---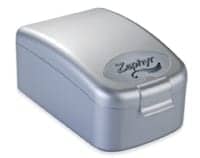 Hearing Instrument Dryer
Westone Laboratories, Colorado Springs, Colo, offers the latest hearing instrument maintenance device from the makers of Dry & Store. Zephyr is compact and easy to use, making it perfect for travel. Utilizing the same principles as drying clothes on a line, Zephyr gently circulates warm, dry air around the hearing instrument. The specially formulated Dry-Brik® desiccant then captures the moisture. Used daily, Zephyr removes damaging moisture, dries earwax, and removes odor. The result is hearing instruments that sound better, last longer, and need fewer repairs.
(800) 525-5071
www.westone.com
---
Quality Control System Introduced

Copenhagen-based 3Shape A/S, a global CAD/CAM technology developer (US headquarters, New Providence, NJ), has released its 3D quality control and reverse engineering system targeted to the needs of hearing instrument manufacturers. The company says its new 3Shape Quality Control and Reverse Engineering solution will allow hearing instrument manufacturers to introduce or upgrade quality control validation procedures, thereby achieving significant improvement in savings and production workflow efficiency. This new solution is available either as a stand-alone platform or integrated with 3Shape's 3D CAD/CAM products for hearing aid instrument design and production.
(908) 219-4642
www.3shape.com
---
Liquid Repellent Nanocoating

Oxfordshire, United Kingdom-based P2i Ltd, makers of Aridion, a liquid repellent nanocoating that protects hearing aids against corrosion and failure, showcased the product at AudiologyNOW! 2010 in San Diego in April. The company says that Aridion is applied using a special pulsed ionized gas (plasma), which is created within a vacuum chamber, to attach a nanoscopic polymer layer—1,000 times thinner than a human hair—to the hearing aid. This lowers the product's surface energy, so that when humid air or sweat comes into contact with it, beads form and roll off. Aridion can be cost-effectively applied to finished products using compact, high-throughput P2i processing machines, says the company. These integrate with existing assembly lines, and can be operated at the touch of a button. In a typical production environment, one P2i machine can reportedly treat a hearing aid in less than 10 seconds.
MARKETING, PRACTICE MANAGEMENT, AND INFORMATION RESOURCES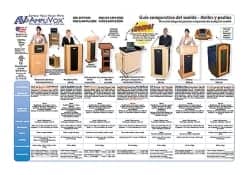 Multilingual Comparison Guide
AmpliVox Sound Systems, Northbrook, Ill, has introduced its AmpliVox Sound Comparison Guide, translated for its customers who serve the Spanish, German, French, and Italian markets. The guide compares product features, including sound coverage, dimensions, and cost of more than 25 lecterns and indoor/outdoor PA systems. The guide helps streamline the process of choosing a sound system for your customers' applications. In addition, AmpliVox has now gone green, and is manufacturing and selling PA systems and podiums that are RoHS- (Restriction of Hazardous Substance) and WEEE- (Waste Electrical and Electronic Equipment) compliant. Products are made with forest-friendly wood and recycled materials.
(800) 267-5486
www.ampli.com
---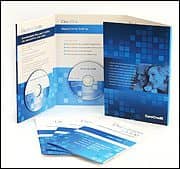 Telephone Skills Improvement Program
Costa Mesa, Calif-based CareCredit's Telephone Skills Improvement Program is designed to give hearing care professionals the tools, techniques, and scripts to turn phone inquiries into hearing aid sales, and is available free to CareCredit enrolled practices. It consists of three audio CDs, each containing three educational sessions. Each session is about 10 to 15 minutes long, and can be incorporated into a team lunch-and-learn or weekly training meeting, or as part of an ongoing staff development program.
(800) 859-9975
www.carecredit.com
---
New Child-friendly Comic Book Series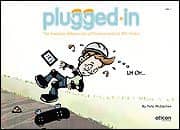 Thomas, the hero of the new Plugged In comic strip, is a typical, fun-loving boy who navigates the ups and downs of middle school with a sense of adventure—and a hearing loss. Oticon Pediatrics, Somerset, NJ, is bringing Thomas and his humorous antics to children with hearing loss through an exclusive arrangement with the comic's creator, cartoonist, and toy designer, Pete McEachen.
The first Plugged In book—a 61-page compilation of dozens of comic strips starring Thomas and his friends—will be included with all new Oticon Pediatrics hearing instruments for children, ages 5 to 18. In addition to providing the book as a gift with all new Oticon Pediatrics instruments, the company is making copies of the book available for a small fee.
(800) 526-3921
www.oticonusa.com/children
---
Ear Gear Creates Fit List
In response to many requests, Ear Gear, Lake Country, British Columbia, Canada, has assembled a fit list, containing more than 75 popular hearing instruments and the Ear Gear Model that the company recommends. The list is due to be updated on a regular basis, and is available for download from the Professional's page on the company's Web site.
(888) 766-1838
www.gearforears.com
---
Office Management System