A sneak peek at some of the new products and services being featured at the 2012 IHS and ADA conventions, as described by the respective companies.
2012 IHS and ADA convention schedules here
---

3DM Systems
IHS: Booth 508
3DM Systems is a medical device company that has developed the world's only noninvasive "in-the-ear" 3D scanner for the digital design and precise production of custom hearing aids and earmolds. The 3DM Otoscan won the "Best New Product" award at AAA in Boston this year and also includes the only Video Otoscope with high-definition and super-wide-angle functionality. Come by our booth for free Live Demonstrations of our device throughout the convention. Also, stay up-to-date with current events on our Twitter and Facebook pages.
www.3dmsystems.com
(800) 568-2918
---

ADCO Hearing Products
IHS: Booth 105
Enhance your infection control efforts by going disposable. Bionix® Medical Technologies introduces the new Light Suction Tool for Cerumen Removal. The success of the Bionix disposable, lighted curettes and forceps is now enhanced by combining the proprietary Lighted Technology with the efficiency of a suction device. In most cases, if you already have a suction pump, you can easily add the Lighted Suction Handle or Bionix can provide a suction pump with a 5-year warranty.
www.adcopro.net
(303) 794-3928
---
All American Mold Laboratories
IHS: Booth 208

All American is a custom earmold-manufacturing laboratory, established in 1964. Custom earmolds for BTE fittings, thin-tube applications, RIC fittings, industrial hearing protection, swim protection, professional communications, and recreational earmolds are our specialty. View our wide variety of custom fitted earpieces, color varieties, glitter, and swirl options. AAML also carries a wide variety of impression materials and supplies and offers free shipping to and from the laboratory with multiple orders.
www.AllAmericanMold.com
(800) 654-3245
---
American Hearing Aid Associates
ADA: Booth 212
American Hearing Aid Associates (AHAA) represents the very best of hearing health care in America. Our members enjoy a competitive edge by being provided the freedom of single source group services. AHAA promotes participative relationships to develop beneficial solutions to current business challenges. AHAA membership uniquely separates quality providers from all others. Discover your practice's full potential. Call AHAA at (800) 984-3272. Or e-mail Inside Sales at.
---
Amplivox
IHS: Booth 507

Amplivox's 260 audiometer is the smart choice in diagnostic audiometers. Featuring air, bone, and speech audiometry in a small compact design. Results can be saved to memory, printed with the optional printer, or transferred to a PC with the optional NOAH interface. The 260 offers narrowband and speech weighted masking along with a number of specialty tests. The talk forward/backward function can be used in a static environment or in a acoustic booth, making this unit very flexible.
www.amplivox-us.com
(888) 941-4208
---
Audina Hearing Instruments
IHS: Booth 210
ADA: Booth 409

Audina® will showcase Cue® MRIC mini-BTE with the microphone and receiver in the canal, featuring SoftTouch® technology that allows the wearer to change memories with a gentle touch to the ear. The Cue MRIC offers 12 channels with an advanced feedback canceller and environmental recognition system to provide crisp clarity in speech. The soft flexible dome fits comfortably in the ear and is available in open and closed versions as well as various sizes—no ear impressions needed.
www.audina.net
(800) 223-7700
---
audifon
ADA: Booth 103

With real-time wireless streaming, audifon eox allows customers to enjoy hands-free telephone communication, and take pleasure in watching TV or listening to their favorite music through their hearing systems. Moreover, easyclick binaural synchronization allows customers to adjust volume and choose a program by touching only one hearing system, making eox more convenient and less conspicuous. Using the audifon multistreamer, customers will be able to connect to a multitude of devices for ease and comfort in listening.
www.audifon.com
(800) 776-0222
---

Audioscan
IHS: Booth 509
ADA: Booth 512
Visit our booth and fill out a ballot to win a free Axiom® hearing instrument fitting system. The Axiom features a unique Speechmap® fitting environment that makes fitting and counseling easier than ever before. Clearly demonstrate benefit to your patients using Speechmap to improve sales, reduce returns, increase word-of-mouth, and give yourself a competitive edge. The booth will also feature an Axiom loaded with our latest free software including custom stimuli and NAL-NL2.
www.audioscan.com
(800) 265-2093
---
Beltone
IHS: Booth 500
ADA: Booth 505
Beltone's True™ product portfolio now includes four circuit choices, multiple RIE and BTE options, and a full custom product line. They are the first instruments to wirelessly receive sound directly from TV, cell/home phone, stereo, PC, and iPod, via a 2.4 GHz signal. This eliminates the need for traditional necklace-style devices. These instruments deliver unparalleled sound quality and virtually eliminate embarrassing high-pitched whistling.
www.beltone.com
(800) 621-1275
---

CaptionCall
IHS: Booth 108
CaptionCall® is a revolutionary telephone for anyone with hearing loss. Similar to captioned television, CaptionCall uses voice recognition technology and a fast transcription service to quickly provide written captions of what callers say on a large, easy-to-read screen. Plus, CaptionCall offers exceptional sound quality with customizable audio settings to match an individual's unique audiogram. To learn how to share CaptionCall with your patients, go to
www.captioncallprovider.com
(877) 557-2227
---
Computers Unlimited/TIMS
IHS: Booth 511
ADA: Booth 214

Take control of your business and realize stability and growth with TIMS Software, the leading office management system designed specifically for the hearing industry. From a patient's first call to the final payment, TIMS Software integrates business operations into one manageable system. Check out TIMS Software and pick up a free software installation Flash Drive for a 30-day trial.
www.cu.net/solutions/audiology
(800) 763-0308
---

CounselEAR
ADA: Booth 414
CounselEAR is an online tool that improves patient counseling, increases physician referrals, and improves efficiency. CounselEAR enables hearing care professionals to rapidly create customized counseling summaries, official audiologic reports, as well as chart notes and then easily fax/e-mail in seconds. It is compatible with Noah, Sycle, Blueprint, HearForm, and Simply Hearing, allowing you to seamlessly transfer audiometric data with only a couple of clicks. Improve what patients remember, make your clinic more efficient, and quickly enhance your physician marketing.
www.CounselEAR.com
(888) 516-4281
---

Discovery Warranties & Repair
IHS: Booth 302
Discovery Warranties is the most comprehensive service warranty program in the industry. We offer coverage on all makes and models of hearing aids including tinnitus devices. Dispensers have an opportunity to place clients' hearing instruments under warranty protection while receiving a 20% rebate on all warranties sold or renewed. Discovery Repair continues to service practices throughout the nation as a rapid response, all make repair service center with unique guarantees.
www.discoverywarranties.com
(800) 525-7936
---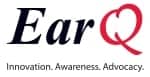 EarQ
IHS: Booth 207
ADA: Booth 302
Innovation. Awareness. Advocacy. Come learn how you can increase patient traffic and further hearing health care education and awareness in your community like never before with EarQ's innovative programs like the Hearing Education and Discount Program for the NFL Players Association. Stop by to pick up your EarQ mini football and learn how you can become a provider today.
www.earq.com
(866) 432-7500
---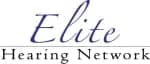 Elite Hearing Network
ADA: Booth 413 and 415
Elite Hearing Network provides free membership to independent hearing care providers offering comprehensive support to each member that best matches their own goals and local market. Support services include competitive discounts and warranties from hearing aid manufacturers, full-service marketing support, free patient referrals, financing options, a retirement savings plan, educational opportunities to earn CEUs, and business intelligence tools to support practice growth while maintaining the independent brand of each practice.
www.elitehearingnetwork.com
(888) 447-0443
---
ESCO
ADA: Booth 416
ESCO is the industry leader in providing comprehensive insurance coverage on hearing instruments. ESCO's new Connect Care Program provides the tools to easily manage and maintain your relationship with your patients. Connect Care offers four different customized mailing services for your practice. While ESCO takes care of the mailing logistics, you can spend more time helping your patients hear. Come by our booth and find out more.
www.earserv.com
(800) 992-3726
---
Frye Electronics
IHS: Booth 205

Look for Frye Electronics at IHS booth 205. Highlighted is the new FP35 Touch hearing aid analyzer. A first for the industry, its fast interactive touch screen interface gets information to you fast and accurately. Frye will also show the straightforward, reliable FA10 dual channel audiometer. Bring your directional aids for a quick test on the 8000. Handouts include cool calendars and a 10% discount certificate.
www.frye.com
(800) 547-8209
---

Grason-Stadler
ADA: Booth 305
Will you be HIPAA and HITECH compliant by 2015? With regulatory changes happening yearly, it is difficult to determine how to merge your audiometric data into an electronic format to meet the current standards. Grason-Stadler has five solutions to assist you with this challenge. Additionally, an assessment tool is offered to aid in determining what solution best fits the practice's needs. Stop by booth 305 at ADA to find your "best fit" solution.
www.grason-stadler.com
(800) 700-2282
---
Hal-Hen
IHS: Booth 310
ADA: Booth 506

Please stop by to reserve a copy of our latest catalog and take home free samples and special offers. Hal-Hen one-stop shopping offers over 4,000+ items, including: assistive devices, personal communicators, FM systems, personal sound amplifiers, Bluetooth/loop systems, impression materials, infection control, batteries, diagnostic equipment, earlites, earmold supplies, educational materials, and kits for cerumen management. Our point of purchase Hearing Healthcare Accessory Center features 14 of our most popular products.
www.halhen.com
(800) 242-5436
---

Hamilton CapTel
IHS: Booth 605
ADA: Booth 315
For many people with hearing loss, a single solution, such as digital hearing aids, is often only part of the answer. Presented by Hamilton CapTel®, "A Holistic Approach to Hearing Healthcare: The Difference Between Getting By and Living Well" is an engaging, interactive discussion that includes hearing health care professionals in open dialog with consumers who experience the challenges of hearing loss every day. Join us Friday, September 21, from 4:30 to 5:30 pm at IHS and Thursday, November 8, from 4:30 to 5:25 pm at ADA.
www.hamiltoncaptel.com
(866) 576-1991
---
Hansaton Acoustics
IHS: Booth 600
ADA: Booth 213

Hansaton Acoustics adds AQ Slim BTE to its successful line of AQ Rechargeable Hearing Instruments. All HANSATON AQs offer an unparalleled rechargeable performance—20 hours per charge and a 5-year battery guarantee. Add to this uncompromising sound processing technology, including wireless synchronization and Bluetooth connectivity. Using AQs couldn't be easier; you never have to touch a battery. The AQ Family includes the AQ Slim, the AQ Custom, and the AQ X-Mini.
www.hansaton-usa.com
(888) 984-7432
---
Interacoustics US
IHS: Booth 200
ADA: Booth 408

Interacoustics products are designed to deliver the complete solution. Take our new AD629 hybrid audiometer combined with our powerful Titan™ (multipurpose) handheld clinical impedance and OAE device with patented CE-Chirp® technology. This combination offers unlimited storage, EMR integration, database compatibility with NOAH or Otoaccess,™ along with customized reports. Each unit can be used with a PC or as a stand- alone, offering the clinician complete flexibility, and qualifies for clinical coding.
www.interacoustics-us.com
(800) 947-6334
---
MedRx
IHS: Booth 401
ADA: Booth 313

MedRx is a global manufacturer of advanced PC-based diagnostic and testing instrumentation and offers a comprehensive line of clinical and fitting instrumentation, including its remarkable "thumb-drive" design for the AVANT REMsp Real Ear and Live Speech Mapping system and the full line of AVANT Audiometers and Video Otoscopes. Space-saving, portable, and extraordinarily powerful, this new generation of computerized instrumentation has set the bar for clinical testing and diagnostics. Contact MedRx for further information.
www.medrx-usa.com
(888) 392-1234
---
Micropower Battery Company
IHS: Booth 201
ADA: Booth 216

Best deal in the industry on hearing aid batteries. Micropower Battery offers true imprinting on the front /rear of its Professional cards. Available in 4, 6, or 8 packs. Pricing is very low per battery. No charge for imprinting. Also available in branded card presentations: Rayovac Extra, Powerone, Duracell Activair, Renata Maratone, Zenipower, iCellTech, and Panasonic. We are the fastest-growing hearing aid battery distributor thanks to our dedication to detail.
www.microbattery.com
(800) 295-1995
---
Microsonic
IHS: Booth 609

Microsonic will be introducing a new line of hygienic products dedicated to the hearing health care industry called SafeTouch. We will also be launching our new impression material called templet™. Templet has demonstrated its ability to create accurate impressions with quick setup times. Microsonic also has added electronic hearing protection and enhancement to our custom hearing protection product line, called Active Guard, Hunter Ear, and Hunter-1. These new products will allow you to offer a wider range of hearing protection for your customers.
www.microsonic-inc.com
(800) 523-7672
---

MiraCell
IHS: Booth 204
Today, many ears that hearing care professionals see under video otoscopy are not healthy enough to comfortably wear hearing aids. Why? Because the ear canals of most patients lack a healthy, protective keratin layer. ProEar is a soothing, all natural ear drop that stops irritation and itch in the ear canal. ProEar is highly effective in helping restore and maintain healthy ears. This, in turn, helps give your patients a more successful experience wearing hearing aids. Visit us at IHS booth #204 and learn more about our show special and bring your patients healthier, more comfortable ears today.
www.miracell.com
(800) 748-5040
---

Oticon
IHS: Booth 409
ADA: Booth 301/303/400/402
Super-tiny, ultra-sleek Oticon Intigai sits deep inside the ear canal. Designed for people new to hearing instruments who want an invisible solution, it is also suitable for mild to moderate hearing loss. Fully automatic Intiga improves the ability of first-time users to hear and understand conversation and everyday sounds with less listening effort, even in difficult settings. Secure, custom-made fit that stays protected and secure during physical activity.
www.oticonusa.com
(800) 526-3921.
---
Otometrics
IHS: Booth 505
ADA: Booth 107

The future of fitting: The new AURICAL is a complete fitting solution in a stunning new design. It has everything you need: a true fitting audiometer, a wireless and binaural Probe Microphone Measurement (PMM) unit, effective counseling tools, and the intuitive OTOsuite software that integrates it all, and supports the entire fitting process. Stop by our booth at the IHS and ADA Conventions & Expos for a product demonstration and ask about our show specials.
www.otometrics.com
(800) 289-2150
---
Otovation
ADA: Booth 317

Pennsylvania-based Otovation introduces the clinical audiometer OTOSphere® powered by Symphony® NOAH Module 2.0, the hearing aid test chamber OTOPro®, and binaural Symphony Real Ear Measurement. The tele-audiology service RemotEAR® is designed for those interested in providing hearing care remotely and securely. Visit the Otovation booth at ADA 2012. See this eye-catching gear and learn how to use the Internet to leverage the ability to provide high tech, high touch service in multiple locations.
www.otovation.com
(866) OTOVATION
---
Panasonic Healthcare
IHS: Booth 103
Panasonic Healthcare Company of North America is excited to be displaying its lineup of hearing devices at this year's IHS convention. Our RIC and JZ hearing devices are designed with innovation, ease of use, and high quality performance in mind. Panasonic's hearing products aim to accommodate the variety of lifestyles affected by hearing loss. Visit the Panasonic booth to learn more about what our hearing devices have to offer.
www.panasonic.com/hearing
(888) 422-6309
---
Precision Laboratories
IHS: Booth 101

Precision Laboratories will be showing a complete line of custom products, such as custom ear pieces for over the ear fittings, sound protection for industrial use, and also sound protection for musicians such as the ER series from Etymotic Research. Also on display will be our complete line of Challenger products for the wireless communication industries. Precision will be showing our contribution to the open fitting ear piece and also several of our hearing health care products.
www.Shop.Precisionweb.com
(800) 327-4792
---
ReSound
IHS: Booth 107
ADA: Booth 101/200
Visit the ReSound booth to be one of the first to get a sneak peek at ReSound Verso, our newest wireless product family, building upon ReSound's industry-leading noise reduction and rounding out our already robust portfolio. Learn more about how ReSound supports you as a dispenser, including through our new iPad app, ClearPath, which helps you validate the purchase of hearing aids while showing patients how an investment in ReSound's top level technology will deliver the ultimate listening experience.
www.gnresound.com
(800) 248-4327
---
Rexton
IHS: Booth 109

Real People. Real Products. Real Service. A company built on serving its customers, Rexton is taking things to the next level with exciting products that combine the most relevant and advanced features available with the proven technology you've come to depend on. For over 50 years, Rexton has built relationships with hearing care professionals to help make better hearing more accessible for every patient. Join us at IHS Booth #109 to learn more.
www.rexton-online.com
(800) 876-1141
---
Siemens Hearing Instruments
IHS: Booth 306
ADA: Booth 421

Siemens will highlight the new Eclipse™ XCEL, a deep-fit, almost invisible CIC hearing instrument. Thanks to its soft foam tip and deep positioning, Eclipse virtually eliminates occlusion effects and offers a far more natural hearing experience than traditional CICs. Siemens also will demonstrate new Motion® XCEL custom hearing instruments. XCEL provides wearers with the most natural sound possible at the very first fit by optimally balancing sound quality and effective audibility.
www.usa.siemens.com/hearing
(800) 766-4500
---
SoundCure
ADA: Booth 503

The Serenade® tinnitus treatment system is a new, customized sound therapy solution for the relief of tinnitus. It consists of proprietary software for the hearing health care professional and the Serenade device for the patient. Serenade offers three types of soft treatment sounds including S-Tones®—proprietary, temporally patterned sounds customized to each patient. Serenade is appropriate for every type of tinnitus practice. Learn more at
www.Soundcure.com
(855) 77-SERENADE
---
Starkey Hearing Technologies
IHS: Booth 400
ADA: Booth 201/300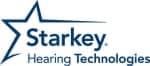 Starkey Hearing Technologies is a privately held, global hearing technology company headquartered in Eden Prairie, Minn. The company is recognized for its innovative design, development, and distribution of comprehensive digital hearing systems. From high-quality products to marketing and business solutions, Starkey Hearing Technologies provides hearing care professionals with the tools they need to succeed. Visit Starkey Hearing Technologies at IHS booth #400 and ADA booth #201/300 to find out more. StarkeyHearingTechnologies.com; (800) 328-8602
---
SeboTek Hearing Systems
IHS: Booth 102

SeboTek Hearing Systems is proud to announce a bold new addition to their patented Sebo HD family, the Intro. Intro is a new category of RIC device that will be a game-changer for the way you do business. SeboTek's HD line now includes products offered at five different price points, from entry-level to premium. Features include up to 14K bandwidth, up to 111 processing channels, easy-CLICK replaceable and ultra soft tip technology, and MPS nano coating.
www.sebotek.com
(800) 388-9041
---
Sycle.net
IHS: Booth 106
ADA: Booth 602

Sycle.net is now integrated with LACE™ Online, an interactive computerized aural rehabilitation program. LACE, an acronym for Listening And Communication Enhancement, acts as a type of physical therapy software for hearing loss patients, and trains the brain to develop better listening skills through a variety of tasks. The Sycle LACE Online integration allows you to manage LACE Online programs, see your patients' progress with LACE® software, and view database-wide reporting and metrics, all from within Sycle.net.
www.Sycle.net
(888) 881-7925
---
Unitron
ADA: Booth 509/608
IHS: Booth 601

Unitron will be showcasing the new Quantum™ Pro and Moxi™ Pro premium products at the IHS and ADA Conventions. Powered by Era™, Pro automatically delivers better speech understanding in the most challenging listening situations. Binaural spatial processing in Pro is smart enough to determine where speech is coming from. It's also the technology behind SpeechZone™, a highly effective new feature that automatically zones in on speech from the front. Visit Unitron's booth to learn more.
www.unitron.com/us
(800) 888-8882
---
Warner Tech-care Products
ADA: Booth 203

Warner Tech-care Products has been providing hearing accessory products to the audiology community for over 17 years. This year's booth will feature lighted products by Bionix and a wireless video otoscope. Bionix is the manufacturer of Disposable Lighted Products: lighted ear curette, the lighted ear Forceps, and a lighted placement tool. Warner will be demonstrating the new Wireless Firefly Video Otoscope. Available now is the new 200-page full-color 9th edition catalog.
www.warnertechcare.com
(800) 328-4757
---
WhisperRoom
IHS: Booth 111

WhisperRoom Inc manufactures portable audiology booths. Twenty sizes and two levels of sound isolation, a Standard (single-wall) and an Enhanced (double-wall), are available. We offer a wide range of optional features suited for this application, such as jack panels, windows, and caster plates. We will have a MDL 4848 (4 x 4 foot) on display with our 10-Jack Panel and Window. Ask about our show special discount. Reducing sound to a Whisper since 1990.
www.whisperroom.com
(800) 200-8168
---
Widex
ADA: Booth 308

Widex offers their new IIC invisible-in-canal models; MENU 10, 5, or 3 channels hearing aids where you, along with your patients, can select the features needed to suit their hearing loss, lifestyle, and budget; SUPER 440 and 220 hearing instruments, which introduce RITE technology to the super power segment for the first time while offering a choice of Power and Super Power receivers; and premier CLEAR 440/330/220 and FUSION 440/330/220 models.
www.WidexPro.com
(800) 221-0188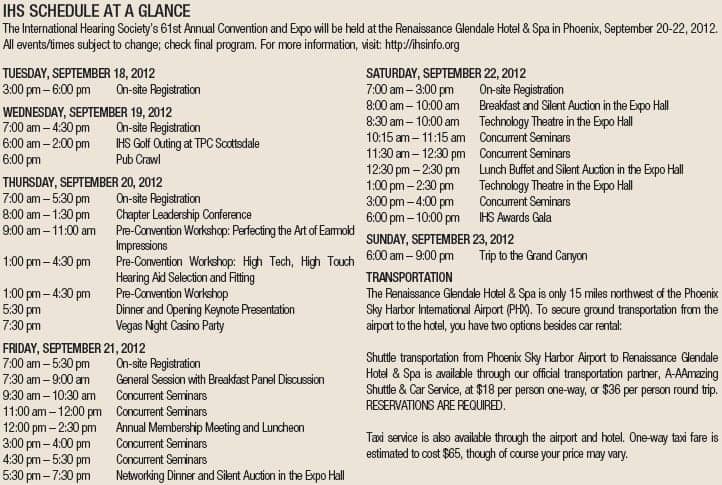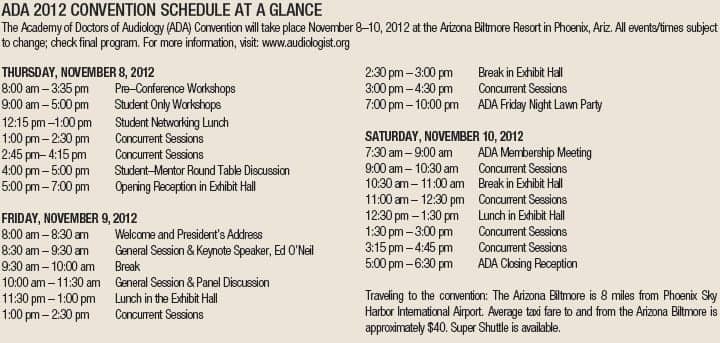 Return to new products and services: here
---