PRODUCT CATEGORIES
ASSISTIVE DEVICES
Audio Domino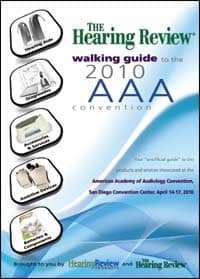 Bellman & Symfon, Vastra Frolunda, Sweden, has announced the introduction of its Bellman Audio Domino, a personal hearing system that the company says uses digital state-of-the-art sound processing and wireless wideband technology to bring out speech in difficult listening situations. The assistive listening device reportedly delivers clear stereo sound while minimizing background noise and feedback, and can be used in a variety of situations and environments such as at work, school, and home, and in restaurants and vehicles. Fully digital, the Bellman Audio Domino features remote control of omni- and directional microphones, and all functions can be accessed using a single push of a button. Domino comes with a 2-year warranty.
+46 (0)31-682820
www.bellman.se
---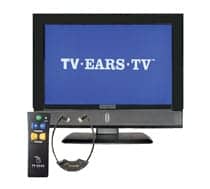 TV Ears Goes High-Def
TV Ears, San Diego, has unveiled the first Senior-Friendly LCD high-definition television at the 2010 International Consumer Electronics Show (CES) in January in Las Vegas. The 32-inch set includes a built-in wireless transmitter and headset, a user-friendly color-coded remote control device, and an automatic shut-off feature that engages after 4 hours of inactivity. Additionally, TV Ears TV provides an extralarge screen text for easier viewing, and comes with the company's specialty service that includes delivery with complete hookup, programming, and one-on-one instruction service of the TV and associated TV Ears headset by a technician. The set is scheduled to become available for purchase in March on the company's Web site, through select audiology dealers, and at specialty retailers.
(888) 883-3277
www.tvears.com
---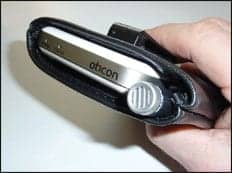 New Remote Connect Adapter
Pehratek Products, Chaska, Minn, offers the new Remote Connect Adapter (RCA), which can be used with the Oticon ConnectLine TV transmitter to remotely pick up sounds at meetings, restaurants, and other places where a remote microphone can assist hearing ability. The RCA consists of a custom handheld pouch with built-in clothes clip to attach to car visor or pocket, long-lasting built-in lithium battery, and noise-canceling directional microphone that plugs into the Oticon ConnectLine TV unit, essentially turning the TV adapter into a portable wireless microphone.
(866) 470-3532
www.pehratek.com
---
TV Listener J2 Headphones
Precision Laboratories Inc, Orlando, Fla, offers the wireless TV Listener J2 deluxe cushioned stereo headphones. Its infrared signal works interference free, in stereo or mono mode, and offers crisp, clean sound. The rechargeable headset can last more than 15 hours, is hearing aid-compatible, and can be expanded to work with multiple headsets. Comes with a 6-month limited manufacturer's warranty.
(800) 327-4792
www.shop.precisionweb.com
CERUMEN MANAGEMENT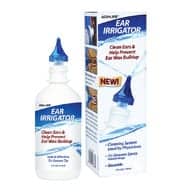 New Irrigator Can Help Reduce Repairs
Health Enterprises Inc, North Attleboro, Mass, has announced the arrival of its Ear Irrigator, which offers patients the same patented cleansing technology used in physician offices. Ear Irrigator features a safe saline solution and clinically tested "tri-stream" tip coupled to an easy-to-use pressure bottle. Used regularly, it is effective in preventing earwax building, which can lead to costly repairs.
(508) 695-0727
www.healthenterprises.com
EARMOLDS, EARPLUGS, AND IMPRESSION MATERIALS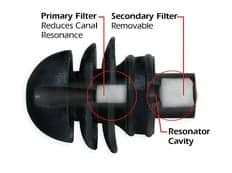 Breakthrough Protection Technology
Boulder, Colo-based EAR Inc's HearPlugz-DF multifunctional dual-filtered hearing protectors offer breathable, moisture-resistant, dual acoustical filters that improve sound quality when the ear is overloaded with excess noise (continuous or impact). Dual filters provide the user with a choice of two levels of noise reduction. HearPlugz-DF are available in a choice of colors, three sizes, and with a removable cord. The exterior filter can be easily removed if less attenuation is desired or to connect radio communications.
(800) 525-2690
www.hearplugz.com
---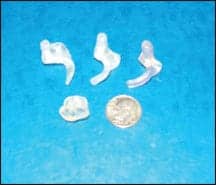 Thin-Tube/Open-Ear Fittings
Mid-States Laboratories, Wichita, Kan, offers a variety of thin-tube/open-ear fittings. Choose from a selection of styles to custom fit each client's hearing needs. When possible, Mid-States prefers to use its Apollo or Marveltex/vinyl materials, which allow for friction fit, an advantage when considering the need to retube.
(800) 247-3669
www.mid-stateslabs.com
---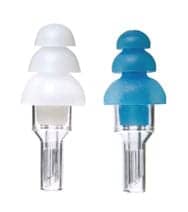 Hearing Protection for Small Ear Canals
Etymotic Research, Elk Grove Village, Ill, offers a second size of high-fidelity hearing protection for children and adults with small ear canals. The earplugs, called BabyBlues, have the same flat 20-dB sound reduction as Etymotic's standard ETYPlugs HI-FI earplugs. All earplugs from Etymotic are flat attenuation to protect hearing and reduce noise fatigue while keeping music and voices clear, and can be used for playing and listening to music, attending concerts, and traveling.
(888) 389-6684
www.etymotic.com
---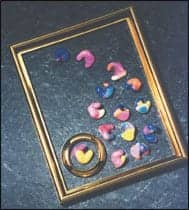 Custom Earmolds, Earplugs
Hocks Hearing Healthcare Products, Portland, Ore, manufactures a wide variety of earplugs and custom earmolds for swimming, sleeping, and hearing protection, including the Hocks Noise Braker and Pikaso Plugs.
(800) 654-6257
www.hocksproducts.com
www.noisebrakers.com
HEARING INSTRUMENTS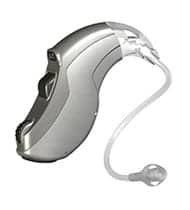 Effective, Efficient Fitting
Ear Technology Corporation, Johnson City, Tenn, is now shipping its Clik open-fit BTE, an instrument that provides an innovative, efficient fitting protocol for patients with mild to moderate high-frequency hearing loss. Clik's processor is preloaded with a variety of algorithms, so instead of programming via traditional cable connections, the appropriate setting is selected with a fingertip. Clik features digital volume control, directional microphones, and two telecoils. Clik allows for 24-bit precision computing with up to 110 dB of input dynamic range and eight channel wide dynamic range compression.
(888) 382-9327
www.clik-hearing.com
---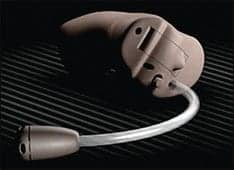 More Power, Smaller Size
ReSound, Bloomington, Minn, has introduced its ReSound Live 312 ITC remote microphone custom hearing instruments, reportedly more powerful and 40% smaller than many other custom hearing instruments on the market. The Live 312 ITC provides expanded fitting range that accommodates 90% of hearing losses
PhoneNow for automatic phone usage, and extended 312 battery life—reportedly up to 165 hours. Its remote microphone design is engineered to use the natural shape of the ear to provide improved directivity, wind noise protection, and sound locating.
(800) 248-4327
www.gnresound.com
---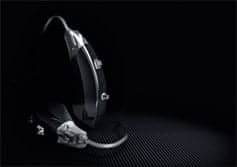 ReSound Offers Tinnitus Solution
ReSound, Bloomington, Minn, has recently introduced ReSound Live TS, an instrument that unites the Surround Sound experience of the company's Live hearing instruments with a unique tinnitus sound generator. For patients who suffer from debilitating tinnitus and hearing loss, ReSound Live TS now provides an individually customizable sound that, over time, reportedly assists patients in decreasing their perception of tinnitus while simultaneously addressing their amplification needs.
(800) 248-4327
www.gnresound.com
---

Ocho Micro Open Fit BTE
Aurica USA, Longwood, Fla, now offers the Ocho Micro Open Fit BTE, an eight-channel hearing aid that provides exceptional sound quality in a small and discreet package. The Ocho features third-generation adaptive feedback cancellation systems to enable added stable gain, eight channel WDRC compression, 12 band gain adjustment, and layered noise reduction, with a 17 dB noise reduction setting available for extreme noise situations. Event Data Logging helps dispensers understand usage patterns to counsel new users.
(321) 972-3999
wwww.Auricausa.com
---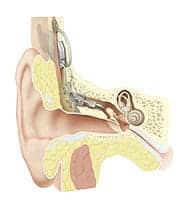 Fully Implantable Hearing System
Otologics, Boulder, Colo, has announced the introduction of Carina, a fully implantable hearing system that picks up sounds using a microphone implanted under the skin. Sounds are amplified according to the wearer's needs and converted into an electrical signal. The signal is sent down the lead and into the transducer, the top of which is in contact with the middle ear anatomy. The implant component consists of three primary parts: a capsule that houses the electronics, a microphone system, and the middle ear transducer. It consists of four primary components: the implant, the programming system, the charger, and the remote control.
(866) 390-5506
www.otologics.com
---
Hearing Aid Uses Teeth to Transmit Sound

Sonitus Medical Inc, San Mateo, Calif, has announced the development of its SoundBite hearing system, a nonsurgical and removable hearing solution that the company says is designed to imperceptibly transmit sound via the teeth. Relying on the principle of bone conduction, the hearing and communication platform is initially intended as a simple and noninvasive treatment for hearing disorders such as single-sided deafness and tinnitus. Nearly invisible when worn, the SoundBite system consists of an easy to insert and remove ITM (in-the-mouth) hearing device—custom made to fit around either the upper left or right back teeth—and a small microphone unit worn behind the ear. No modifications to the teeth are required. This system is currently for investigational use only with clinical trials now under way intended to support an initial filing for FDA 510(k) clearance to treat single-sided deafness. Intended future indications include conductive and mixed hearing loss.
(650) 838-0325
www.sonitus.com
---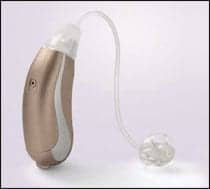 Hansaton Launches Brand in United States
Hansaton, Hamburg, Germany, has established US headquarters in Plymouth, Minn, and announced the availability of its products to US-based audiologists and hearing aid dispensers. The products include a range of hearing systems, including multiple sizes of behind-the-ear instruments, in-the-ear instruments from full-concha to completely-in-the-canal, and the latest receiver-in-the-canal instruments with three available power levels. Systems for adults and children include the award-winning Velvet. The instruments, which include a comprehensive 3-year warranty, are fully wireless-enabled, with Bluetooth connectivity, stereo wireless listening, and ear-to-ear control.
(888) 984-7432
www.hansaton-usa.com
---
Crossover Hearing Instrument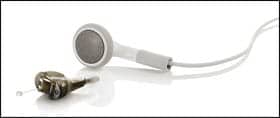 Unitron, Kitchener, Ontario, Canada, has introduced Fuse, the world's first crossover hearing instrument. Combining attributes of ultra-small BTEs and CICs, along with new purpose-driven innovations, Fuse is open fitting and fully featured, and can be fit during a single consultation. At 45% less than the volume of a typical CIC, Fuse is almost completely concealed inside the ear. In developing the new crossover category, Unitron introduced a number of purpose-driven innovations. A revolutionary articulating joint eliminates pressure points by adapting with the ear canal as it moves during speech and while chewing and swallowing. The articulating joint also improves retention. Fuse is available in a choice of technology levels, including Unitron's premium hearing instrument, Passport, and its most recent advanced introduction, Latitude, in the Latitude 16 and Latitude 8 product lines.
(800) 888-8882
www.unitron.com
---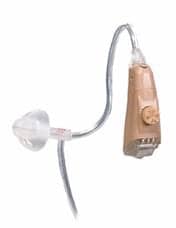 New OTE Features Tinnitus Sound Generator
New Orleans-based General Hearing Instruments Inc has announced the release of its Tranquil Simplicity micropoly tube OTE featuring a broadband tinnitus sound generator. The device offers a secure fit for extended wear time, and since it is not custom fit, it allows for same-day fitting scenarios. If amplification is needed to accommodate a hearing loss, tinnitus combo devices are available that combine high-tech amplification circuits with a quality sound generator in a cost-effective, in-the-ear device. Tranquil Combo is available in an open-ear design or a closed shell with venting, depending on the hearing loss. Several amplification circuits are available, including digital, with one or two manual controls.
(800) 824-3021
www.generalhearing.com
HEARING INSTRUMENT ACCESSORIES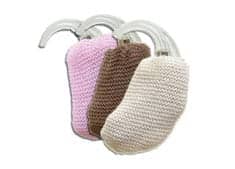 Maximum Moisture Protection
The Hearing Aid Sweat Band from VanB Enterprises, West Valley, NY, is made from a specially designed all-natural fabric that protects hearing aids from the damaging effects of moisture and dirt infiltration. The Hearing Aid Sweat Band material enables wearers to leave their hearing aid in place not only during high-perspiration sport activities, but any time to defend from moisture, dust and dirt. Available in nine sizes and 17 colors for all makes and models of BTE devices. Made in the USA.
(866) 644-2500
www.hearingaidsweatband.com
---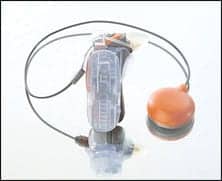 New Sound Processor Accessories
The items include: The Kinder Clip (pictured), which allows Harmony BTE sound processors to grow with pediatric recipients by enabling the processor to be worn completely off the ear and on the collar or shirt instead
Advanced Bionics, Valencia, Calif, has introduced several new accessories designed to make using their behind-the-ear (BTE) sound processors more convenient, comfortable, and connected for adult and pediatric recipients.
The Snuggie, which securely fits over little ears to keep the active child's or adult's processor in place; Skinit device covers, which allow recipients of all ages to dress up their processors with designs ranging from sports and fashion to art and create-your-own.
(877) 829-0026
www.advancedbionics.com/skinit
---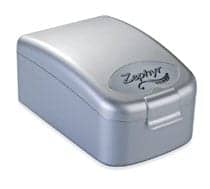 Hearing Instrument Dryer
Westone Laboratories, Colorado Springs, Colo, offers the latest hearing instrument maintenance device from the makers of Dry &amp
Store. Zephyr is compact and easy to use, making it perfect for travel. Utilizing the same principles as clothes drying on a line, Zephyr gently circulates warm, dry air around the hearing instrument. The specially formulated Dry-Brik® desiccant then captures the moisture. Used daily, Zephyr removes damaging moisture, dries earwax, and removes odor. The result is hearing instruments that sound better, last longer, and need fewer repairs.
(800) 525-5071
www.westone.com
---
Moisture Guard
The Deflector hearing instrument moisture guard from Raycare Solutions, Lincoln, Neb, allows wearers to enjoy all of life's activities without the fear of moisture damaging a behind-the-ear (BTE) investment. The wearer of a BTE instrument can be involved in everything from strenuous activity to a walk in the rain. The simple, lightweight, clear plastic design deflects moisture away from the hearing instrument. The on-and-off application allows clients to use The Deflector when moisture occurs and remove it when not needed. It also helps in dusty situations, because dirt is not attracted to dry areas.
(877) 518-1171
www.raycaresolutions.com
HEARING INSTRUMENTS COMPONENTS AND PRODUCTION/REPAIR SUPPLIES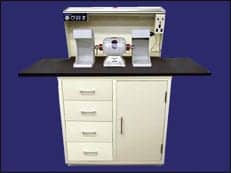 Hearing Aid Workstation
With its all-steel construction and attractive powder-coated cabinet, the Audio Repair Bench from Lightning Enterprises, Limington, Me, includes a two-speed Model 26A Red Wing Lathe with Mod Tool Kit, Dual-Lite UV Cure Unit, VAC-1B Hearing Aid Cleaning System, VAC-1D Desiccator Chamber for hearing aid drying, two Model 550 Dust Collectors with splash hoods, and CM-3 Control Module, as well as extended sides to give the technician plenty of working room. The table top is designed to resist scratching and wear, and under-shelf fluorescent light illuminates the work area.
(800) 546-1797
www.l-ent.com
---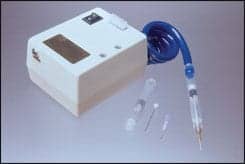 Portable Hearing Aid Vacuum
Jodi-vac LLC, Portland, Ore, offers the Jodi-PRO, a portable hearing aid vacuum cleaner for hearing health care professionals. The 12-volt DC unit has a motor that provides 2,000 hours of clinical use, and two specially milled needles—one for ITE, ITC, and CIC instruments; another for BTE tubing and all other earmolds. The same replaceable filtered syringe provides ease of maintenance and infection control. Syringes and replacement needles are available in economical packages. The syringe has a built-in flow indicator to show when the needle is plugged. A brush is molded into the box for dislodging debris from the needle, and a reamer is included for blockages.
(866) 856-5634
www.jodivac.com
MARKETING, PRACTICE MANAGEMENT, AND INFORMATION RESOURCES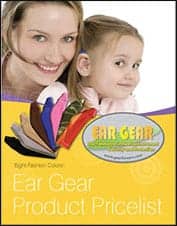 Ear Gear Creates Fit List
In response to many requests, Ear Gear, Lake Country, British Columbia, Canada, has assembled a fit list, containing more than 75 popular hearing instruments and the Ear Gear Model that the company recommends. The list is due to be updated on a regular basis, and is available for download from the Professional's page on the company's Web site.
(888) 766-1838
www.gearforears.com
---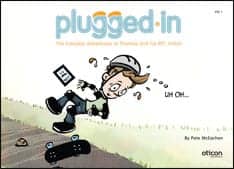 New Child-friendly Comic Book Series
The first Plugged In book—a 61-page compilation of dozens of comic strips starring Thomas and his friends—will be included with all new Oticon Pediatrics hearing instruments for children, ages 5 to 18. In addition to providing the book as a gift with all new Oticon Pediatrics instruments, the company is also making copies of the book available for a small fee.
Thomas, the hero of the new Plugged In comic strip, is a typical, fun-loving boy who navigates the ups and downs of middle school with a sense of adventure—and a hearing loss. Oticon Pediatrics, Somerset, NJ, is bringing Thomas and his humorous antics to children with hearing loss through an exclusive arrangement with the comic's creator, cartoonist, and toy designer Pete McEachen.
(800) 526-3921
www.oticonusa.com/children
---
Audigy Group Debuts New Online Portals
Audigy Group, Vancouver, Wash, has announced the release of two new digital assets for both corporate and consumer information. The first is a new corporate Web site that reflects the 4-year growth in member/owners, shared services, and support staff. The interactive site, which includes embedded interviews with private practitioners and their staff members, answers questions for membership/ownership inquiries, provides background for audiologists and other staff members Audigy recruits to fill open positions in member/owner locations, and general press information. The second digital asset, www.thehearingcareblog.com, is a destination for patients and consumers interested in hearing care topics, services, and products. The site will initially be supported by weekly articles written by member/owners on topics relevant to hearing care consumers/patients.
(866) 711-2026
www.audigygroup.com
---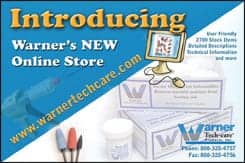 Revamped Web Site
Warner Tech-care Products Inc, St Paul, Minn, has announced the debut of a new Web site and online store. A provider of a diverse range of hearing aid products and accessories since 1984, Warner Tech-care Products' revamped online store features a comprehensive product offering to audiologists, hearing aid dispensers, hearing aid manufacturers, earmold labs, and all-make repair labs. Warner offers several products that can be personalized to promote name recognition and increase office sales. The company's Tech-care line of personal care products for the hearing industry are key to ear hygiene and hearing aid maintenance.
(800) 328-4757
www.warnertechcare.com
---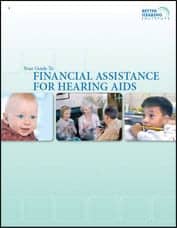 Hearing Aid Financial Assistance Guide
The Better Hearing Institute (BHI), Washington, DC, has published Your Guide to Financial Assistance for Hearing Aids—detailing how people can obtain financial assistance to purchase hearing aids. The publication provides a financial resource for people considering a hearing aid and allows them to quickly and easily identify charitable foundations, private organizations, insurance plans, corporate benefits, and government programs that help people access the hearing care they need.
(202) 449-1100
www.betterhearing.org
TESTING AND FITTING EQUIPMENT
Frye Introduces FONIX 8000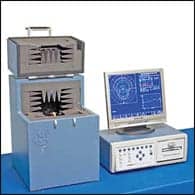 Frye Electronics Inc, Tygard, Ore, has introduced the FONIX 8000 Hearing Aid Test System, which helps clinicians verify a hearing aid's directional response pattern (its polar plot)—a measurement that has not typically been available in a clinical environment, according to the company. The technology, which has reportedly been in development for the past 3 years, may be a useful tool for hearing health professionals in light of the growing popularity of directional hearing aids. In the polar plot sound chamber, the hearing aid is mounted on a rotating spindle in front of the sound chamber speaker. During the test, the 8000 automatically rotates the hearing aid in a 360 degree circle, taking measurements at angles specified by the user. A special damping configuration is used within the sound chamber to minimize acoustic reflections and provide as much accuracy as possible within the small confines of the desktop chamber. Results are displayed in polar plot format on a screen, and can be printed and saved electronically for future reference.
(800) 547-8209
www.frye.com
---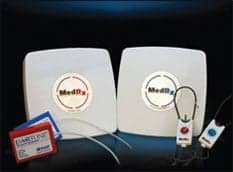 MedRx Offers AVANT REM Speech+ and A2D+
MedRx Inc, Largo, Fla, offers two new systems: The AVANT REM Speech+ Real Ear and Live Speech Mapping System, and the AVANT A2D+ diagnostic audiometer, both featuring an advanced ergonomic design. New features of the REM Speech+ include the Sure Probe microphone system with lighted visual cues and an adjustable loop design that will fit any ear. Also new is a selectable dual probe measurement option that allows the user to do live speech mapping on both ears simultaneously. The AVANT A2D+ is a two-channel, air, bone, and speech audiometer with a new integrated Quick SIN testing feature. The A2D+ audiometer comes standard with insert ear phones and custom carrying case. Both systems weigh less than a half pound each, connect to a USB port, and are NOAH System 3 and TIMS compatible.
(888) 392-1234
www.medrx-usa.com
---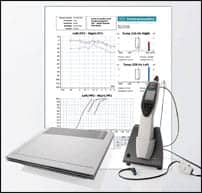 Equinox 2.0, Titan from Interacoustics
The Equinox 2.0 and Titan, new from Assens, Denmark-based Interacoustics, offer ease of use and speed without compromising flexibility and reliability. With them, clinicians can now combine middle ear test data with audiometric results for a more comprehensive report. Reports can be individually customized to align to local requirements with regard to content and graphical layout. Data is automatically retrieved from OtoAccess or NOAH for a particular patient and sessions and placed in the associated template. Reports can be either printed or saved as a PDF document.
(800) 947-6334
www.interacoustics.com
---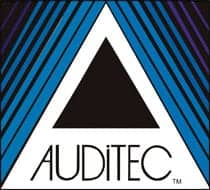 Spanish Language Auditory Test Battery
AUDiTEC Inc, St Louis, now offers The Santiago Auditory Processing Disorders (SAPD) Test Battery for native Spanish-speaking adults. Developed by Adrian Fuente, PhD, of the University of Chile, the battery includes: Dichotic Digits, Speech In Noise, Filtered Speech, and Binaural Fusion. Comprehensive normative data is included.
(800) 669-9065
www.auditec.com
---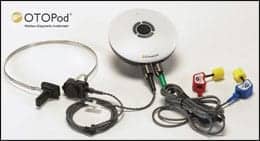 OTOPod Upgrade, Addition
Otovation, King of Prussia, Pa, has announced an upgrade and addition to its OTOPod line. The OTOPod M1 is now shipping with Otovation's newly designed OTONet wireless adapter, which provides significant improvements in the speed and reliability of the wireless communications. Also included in this release are enhancements to the company's Symphony and Symphony NOAH Module software. OTOPod M1 customers wishing to upgrade may purchase the OTOPod, OTONet Adapter, and Symphony Upgrade Package and exchange their existing OTOPod. All new OTOPods will include the OTONet Adapter. Amplitude T-Series audiometers will continue to be supplied with the Ezurio Bluetooth adapter.
(866) 686-8284
www.otovation.com
---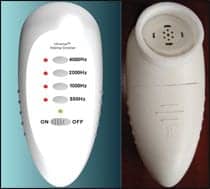 Universal Hearing Screener
Hearing Technologies International Inc, Pinellas Park, Fla, offers the Universal Hearing Screener, which presents 40 dB tones independently at 500, 1,000, 2,000, and 4,000 Hz. Powered by two easy-to-replace AAA batteries, it comes equipped with a foam cushion pad to help reduce ambient noise and allow for firm positioning of the speaker to the ear. Universal Hearing Screener is distributed by: Hal-Hen, (800) 242-5436; Oaktree Products, (800) 347-1960l Warner Tech-Care, (800) 328-4757; and Westone Labs, (800) 582-4771. Custom label and designs available.
(800) 553-6003
www.hearingtech.com
---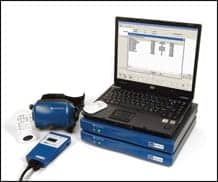 Integrated Testing Solution
The ICS Chartr EP 200 is a new system for evoked potential (EP) testing from GN Otometrics, Schaumburg, Ill. The system builds on Otometrics' ICS Chartr line offering comprehensive EP testing. The Chartr EP 200 can be combined with Otometrics' VNG/ENG system, the ICS Chartr 200, creating a state-of-the-art solution. Install both Chartr EP and Chartr VNG/ENG software on the same computer and benefit from a complete test battery and a shared database.
(800) 289-2150
www.otometrics.com/chartrep