Assistive Listening Device
Westone Laboratories Inc, Colorado Springs, Colo, introduces The Listenor®—a powerful lightweight microphone that provides greatly enhanced sound level and quality for individuals with a slight hearing loss. Equipped with binaural earphones, The Listenor both amplifies desired sounds and filters out unwanted background noise. A handy directional microphone switch allows the user to either focus on a sound source up to 75 feet away or join in a close group discussion. In addition, an audio input jack can accept direct audio from a television, stereo, or computer. The Listenor is ideal for use at home or on the go, and is distributed exclusively in North America by Westone. (800) 525-5071; www.westone.com.
---

Product Catalog
Oaktree Products Inc, Chesterfield, Mo, announces the availability of its newest product catalog featuring a sunrise and tag line "Oaktree Products … providing infinite solutions"™ on the front cover. The catalog offers new, clear photos of many of Oaktree's 3,000 products, as well as updated product descriptions and a new, user-friendly index. Founded in 1992, Oaktree Products Inc is not only an established distributor, but a resource, providing clinicians with infinite solutions addressing clinical needs. (800) 347-1960; www.oaktreeproducts.com.
---
Tinnitus Treatment
EAR Inc, Boulder, Colo, introduces RingSTOP™, an all-natural product for people suffering from tinnitus. The product is a homeopathic formula that is available in capsule form. Ingredients include amino acids, herbal extracts, antioxidants, and vitamins that have been reported to reduce the symptoms of tinnitus, a condition for which there is no known remedy. (800) 525-2690; www.earinc.com; www.freehearingtest.com.
---

Shooter's Protection
Electronic Shooters Protection, Brighton, Colo, offers the ESP-Digital, its state-of-the-art digital high-fidelity ITE hearing protectors for shooting enthusiasts. This digital technology enables sound to be processed using bits and bytes, which are noise free unlike analog circuitry. With an effective dynamic range of 95 db, and 16-kHz bandwidth, the ESP-Digital offers low noise, while providing true high-fidelity audio processing without compromise. The difference to the shooter is comparable to hearing music played on a CD versus a cassette tape. Standard electronic hearing protectors shut down when excessive noise levels are detected, removing the shooter's ability to hear. All ESP amplifiers are designed to limit their output to 90 db without shutting down, leaving the shooter with their sense of hearing intact. This safety factor is relied upon by instructors and competition shooters who depend on being in touch with their students, fellow competitors, and surroundings. (800) 767-7791; www.espamerica.com.
---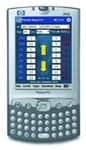 New On-The-Ear Instrument
Starkey Laboratories Inc, Eden Prairie, Minn, introduces Aspect (on-the-ear or OTE), a new solution that offers a balance of performance, sophistication, and appearance. The shadow-colored OTE is ergonomically positioned between the head and the top of the ear. An exclusive omni-fin earbud, available in three sizes, yields secure, occlusion-free hearing comfort without the hassle of impressions and earmolds. (800) 328-8602; www.starkey.com.
---

Digital Hearing Aid
Audina Hearing Instruments Inc, Longwood, Fla, features The Foundation—Audina's entry-level priced, computer programmable digital hearing aid. The Foundation features single channel compression, soft squelch (expansion), adjustable compression ratio, active high cut, active low cut, and AGC-o compression limiting. As with other Audina digitally programmable products, WDRC, AGCo, and linear fitting strategies are offered, and there are an additional five environmental settings from which to choose. Other options include the choice of up to three memories, directionality, and a programmable t-coil, all of which ensure a high level of patient comfort and satisfaction. (800) 223-7700; www.audina.net.
---

Physician Marketing Video
A video about a physician newsletter publishing service is being offered by the publishers of Hearing HealthCare News®, White Plains, NY. The 9-minute presentation, available on CD or VHS, describes how a physician newsletter can benefit an audiology practice. (800) 342-1643; www.hearinghealthnews.com.
---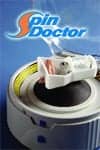 Children's Audiometer
Maico-Diagnostics, Eden Prairie, Minn, offers the new Digital Pilot Test, an audiometer specifically designed for screening preschool and grade-school children. Using Select Picture Audiometry—test methodology that presents words instead of tones to the patient—the testing process becomes a game that is easier to administer to young children. With the Digital Pilot Test, the game begins when the patient puts on the headphones and is asked to help the pilot fly a plane by pointing out different objects shown on a picture board. The test is scored based on how many accurate responses the patient gives as the sound level decreases. The Digital Pilot Test has high-quality sound using MP3 technology and features tests in both English and Spanish. A second test mode, manual pure-tone audiometry, is provided in order to screen for high-frequency hearing loss and can be used to evaluate patients in older age groups. Select Picture Audiometry is a reimbursable test using CPT code 92583. Maico-Diagnostics, a leading manufacturer of quality medical testing equipment that is committed to promoting hearing testing education, was founded by Leland A. Watson in 1937. The company produced the first audiometer to be accepted by the American Medical Association. (800) 941-4201; www.maico-diagnostics.com.
---

Hearing Instrument
Beltone Electronics Corporation, Chicago, EDGE has advanced features that help solve the most common problems for hearing instrument wearers with high frequency hearing losses—occlusion, feedback, and distortion. EDGE uses a virtually invisible sound tube to create an open fitting that helps eliminate occlusion. EDGE's Active Feedback Cancellation™ feature stops potential feedback while maintaining gain, and its incredibly fast Rapid™ compression system reduces distortion. (800) 621-1275; www.beltone.com.
---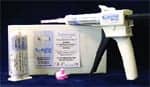 Consumer Vacuum
jodi-vac LLC, Portland, Ore, offers jodi®, the first hearing aid vacuum for consumers. The 12-volt DC portable unit weighs less than two pounds, and is 3 x 4 inches in size. A filtered syringe assembly is replaceable, enabling ease of maintenance. Also, the syringe has a flow indicator built in, showing when the needle is plugged with debris. A toothbrush is included to clear debris blockages from the needle. A reamer is also included to keep in the needle between uses. The unit is effective with all hearing aids. (866) 856-5634; www.jodivac.com.
---
Full Service, All-Make Repair Lab
Discovery Hearing Aid Repair, headquartered in Mobile, Ala, is staffed with personnel who have extensive experience in all facets of repairing and reconditioning hearing aids. The team offers high-quality repairs, rapid response time, and competitive pricing. Discovery Hearing Aid Repair is one of the Discovery Companies, which also includes Discovery Hearing Aid Warranties and Hansaton. (800) 736-9903.
---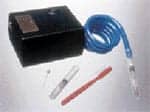 ITE Technology
Hansaton Hearing Systems, Hamburg, Germany, offers its cosmetically appealing FUSION ITE technology. The semi-modular faceplate technology is now available in ITC and CIC designs. FUSION combines the latest digital hearing instrument technology with an ingenious design to achieve a maximum in precise tone perception and hearing comfort. FUSION canal technology is available with the digital technologies Leonardo, Premio, Vital, Activo, and Dynamic. FUSION CIC technology comes with Leonardo, Vital, Activo, and Dynamic technology. Hansaton products are available in the United States through: Discovery Hearing Aid Co-op Inc, (800) 736-9903; R & L Hearing Services, (800) 444-8920; and Trillium Hearing Technologies Inc, (866) 449-9757; www.hearing-usa.com.
---

Otoscope
Oaktree Products Inc, Chesterfield, Mo, introduces the Welch Allyn Macro View™ Otoscope. The Macro View provides twice the field of view of standard otoscopes providing a full view of the TM. It also provides 30% more magnification and enables the practitioner to focus on the image for variable canal lengths or farsighted eyes. It fits on any 3.5 volt Welch Allyn power handle. (800) 347-1960; www.oaktreeproducts.com.
---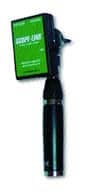 Web Site
Starkey Laboratories Inc, Eden Prairie, Minn, has introduced the Internet site for SoundChoice, its proprietary credit program for hearing care practices. Hearing care professionals and their patients now have access to extensive information about the new SoundChoice Credit Card at www.soundchoicefinancing.com. Patients who suffer from hearing loss and want treatment can explore SoundChoice financing options at the site. Information is also available for professionals who want to offer patients convenient monthly financing on a revolving line of credit. SoundChoice offers patients two ways to finance better hearing: they can choose either a no-annual-fee credit card or an extended-installment payment plan. Either way, they can finance up to 100% of treatment costs. They can also use SoundChoice for ongoing care, including batteries, warranties, and future maintenance. Patients who are confident and comfortable with their decision are more likely to experience higher satisfaction from their investment in better hearing. (800) 328-8602; www.starkey.com.
---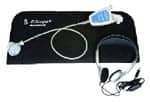 Tabletop Displays
S & S Laser, New Port Richey, Fla, offers the "ready to show" briefcase tabletop display. It sets up in less than a minute and is completely self-contained. The display morphs from a briefcase to a 48-inch x 24-inch fabric-covered display. The header attaches to the top and is stored inside when not in use. Velcro-ready fabrics are available in assorted colors. The display weighs just nine pounds. Also available: graphics packages and larger style displays. (800) 934-6815.
---

Amplified Powered Neckloop
ClearSounds, Burr Ridge, Ill, presents the CLA7 Amplified Powered Neckloop, which easily addresses the needs of all people with t-coils in their hearing aids. Works on mobile, cordless, and corded phones. Perfect accessory for the ClearSounds 40XLC Freedom Phone. The neckloop has powerful 30+dB gain of amplification and an external amplification control dial, and is powered with standard AAA batteries. (800) 965-9043; www.clearsoundscomm.com.
---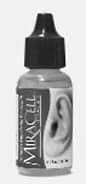 Benchtop UV Adhesive Curing Light
Kinetic Instruments Inc, Bethel, Conn, offers the SpotCure-B™, a benchtop UV adhesive curing light that employs the latest LED technology to produce high intensity UV light. This curing light is as easy to use as a soldering station. The light turns on and off automatically when the probe is removed and placed back into its holder, or the unit can be activated by foot switch for true "hands free" operation. The unit is available with 395 nm and 375 nm probes, providing the optimum wavelengths needed to cure a wide range of UV adhesives. Features include: advanced LED technology; 395 nm and 375 nm probes option to purchase; automatic probe activation; optional foot switch operation; and convenient soldering station design. A low voltage wall transformer is included. (800) 233-2346; www.kineticinc.com.
---

Product Line Expansion
EAR Inc, Boulder, Colo, offers an expanded line of products to suit the needs of consumers participating in competitive shooting, hunting, motorcycling, law enforcement, and industry. EAR Inc's extensive product line includes a series of high-end analog and digital electronic ear protectors, waterproof BTEs, EAR Mini-Canals™, Sports Monitors™, and wireless two-way radio communications. (800) 525-2690; www.earinc.com.
---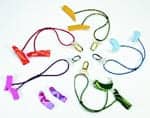 Combination Circuitry
General Hearing Instruments Inc, New Orleans, offers the Harmony® combination unit with digital circuitry. Harmony Digi® combines a stable, broadband noise sound generator, with high fidelity amplification in a cosmetically appealing custom ITE unit. A manual volume control for the sound generator allows independent or simultaneous operation. The device is recommended for patients with tinnitus and/or hyperacusis, in addition to hearing loss. Available in open ear or vented design. (800) 824-3021; www.generalhearing.com.
---

PC-Based Modular Dispensing Tool
Interacoustics, Eden Prairie, Minn, offers The Affinity, a PC-based modular dispensing tool with unlimited testing protocols and visual counseling tools. With a built-in hearing aid test box, the professional dispenser has options to adjust to the needs of the office. Choose a combination of audiometry, hearing instrument testing, or real ear measurement software modules. (800) 947-6334; www.interacoustics.com.
---

Motorcycle Headset
For those who love their motorcycle and their music, Westone Laboratories Inc, Colorado Springs, Colo, offers the MH-1 Motorcycle Headset. The MH-1 is powered by a set of high quality drivers in a pair of full shell clear custom earpieces. Because the earpieces have a low profile, they slip easily under most helmets. In addition, the custom fit and comfortably soft vinyl material reduce the harmful effects of road noise. Each headset comes with a 50-inch black cable, hardwired toward the bottom of the ear, and a 3.5 mm stereo plug to fit virtually any CD, MP3 player, or onboard sound system. (800) 525-5071; www.westone.com.
---

Custom Label Batteries
Qualitone Hearing Systems, Eden Prairie, Minn, offers premium custom label batteries imprinted with the business name, logo, address, and phone number right on the package. Qualitone can also assist with marketing plans designed to improve not only battery income, but also customer loyalty. Programs include battery clubs, point-of-sale displays, full-service care, and other special promotions. (800) 328-3897; www.qualitonehearing.com.
---

Fitting Software
Audina Hearing Instruments Inc, Longwood, Fla, recently released the Audina Noah platform ezFIT fitting software. In our efforts to create the most accepted forms of programming software, the ezFIT software was developed to be used with NOAH 2 and NOAH 3, and in stand-alone applications. Audina's ezFIT 4.11 software was designed for ease of use without sacrificing features and functionality. (800) 223-7700; www.audina.net.
---

Natural Ear Treatment
MiraCell Inc, Orem, Utah, offers MiraCell natural ear treatment, which eases cerumen removal, makes wearing hearing aids and ear molds more comfortable, and relieves sore, dry, flaking, or itching ears, caused by detaching keratin and tympanic membrane plaque. Also, MiraCell Inc offers an income-making opportunity that will reduce returns and remakes. Call (888) 345-6223, ext 8601, for a free recorded message. (800) 748-5040; www.miracell.com.
---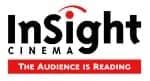 Hearing Protection
Perfect Seal Laboratories of Wichita, Kan, offers many styles of hearing protection. No matter what your client's needs, Perfect Seal can accommodate them. From the electronic series (shown) to solid plugs, Perfect Seal can provide solutions for many specific industrial applications. (800) 311-9810.
---

Dealer Program
TV Ears, El Cajon, Calif, offers its "Authorized TV Ears Dealer Program" marketing campaign. Authorized dealers will be listed on the TV Ears Web site and included in the TV Ears telephone referral program. The "Put On Your TV Ears" marketing kit includes everything an office needs to generate doctor referrals, attract new customers, and stimulate existing customers. Each kit includes ads, postcards, statement stuffers, brochures, "TV Bucks," and an eye-catching point of purchase display. (888) 883-3277; www.tvears.com.
---

Digital Frequency Compression Brochures
Sonovation, Eden Prairie, Minn, provides new tri-fold brochures that make understanding digital frequency compression (DFC) easier. "Understanding Digital Frequency Compression" explains how DFC works, who is a candidate, and why this processing strategy is important for people with high frequency hearing loss. "Advanced Digital Hearing Technology for Life's Changes" discusses models of hearing aids with DFC appropriate for adults. "Advanced Digital Hearing Technology for Children" discusses models of hearing aids with DFC appropriate for children. (800) 462-8336; www.avrsono.com.
---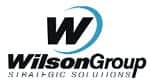 Electronic Fitting
Siemens Hearing Instruments, Piscataway, NJ, offers first ever in-office digital ear impression scanner, designed exclusively for audiologists, hearing instrument dispensers, and other hearing health care professionals. IScan enables hearing care professionals to scan a patient's ear impressions in their office, using state-of-the-art technology. The scanner creates digital ear impressions, which are then sent electronically to the manufacturer for production. iScan results in more precise fitting and is able to display the results of the ear scan impression as 3D data on a computer screen and then store/recall and export/import the scanned image data into and form a file. (800) 766-4500; www.usa.siemens.com/hearing.
---

Acoustic Impedance/Microprocessor Audiometer
Micro Audiometrics, Murphy, NC, introduces the Earscan® middle-ear analyzer and pure tone audiometer. According to the company, the device is lightweight, durable, and affordable; performs an acoustic impedance test in 1 or 3 seconds; and can test ipsilateral reflexes. It reportedly presents signals from 250 through 8K, at 0 to 90 dB, in a pulsed or continuous mode, and can test automatically. The Earscan comes complete with the audiometric headset, impedance probe, eartips, and limited 3-year warranty. The first factory calibration is free. (800) 729-9509; www.microaud.com.
---

Radio Earmuffs
In an effort to enhance worker satisfaction on the job, San Diego-based Bilsom has upgraded its Radio and Electo radio earmuffs to include both AM and FM capability. The earmuffs feature an external switch to make it easy for users to select the desired frequency band, and the Electo model is available in both headband and cap-mounted versions. (800) 430-5490; www.bilsom.com.
---

Educational CD
CareCredit, Anaheim, Calif, a national payment program, is offering a FREE educational CD entitled "Enhancing the Patient Experience," featuring Gyl Kasewurm, AuD. In the informative audio program, Kasewurm explains how practices can capture more of the hearing health care market by moving from an audiologist-driven to a patient-driven model of care. The program highlights tips and techniques practices can use to set themselves apart from the competition. With more than 20 years' experience in the field of audiology, Kasewurm is president of Professional Hearing Services Ltd, a state-of-the-art facility that includes the HearWorld Center, the first-ever virtual hearing care experience. CareCredit offers a comprehensive range of no- and low-interest finance plans. (800) 300-3046, ext 4519; [email protected].
---

Design Award
Hansaton Hearing Systems, Hamburg, Germany, has won the prestigious Reddot Design Award for its Leonardo high-tech hearing systems. The Reddot Design Awards is one of the most respected of the international design scene. According to the competition's jury, the Leonardo VC is a "first-class digital hearing system of extremely small size. With its dynamic, two-colored design, the Leonardo VC is no longer perceived as a hearing device, but rather as a high tech helper.'' Leonardo also offers a dual-shell design—making individual color choice possible by changing the housing shell. Hansaton products are available in the United States through: Discovery Hearing Aid Co-op Inc, (800) 736-9903; R&L Hearing Services, (800) 444-8920; and Trillium Hearing Technologies Inc, (866) 449-9757; www.hearing-usa.com; [email protected].
---

Engineering Expertise
At In'Tech Industries Inc in Ramsey, Minn, engineering experts strive to produce a product that matches its customers' design criteria. Whether producing a complete design based on generic sketches or integrating an existing design into a final product, combining the company's services with its customers' creativity is the key. (763) 576-8100; www.intech-ind.com.
---

Portable Vacuum Pump Kit
Lightning Enterprises, Limington, Me, announces the Lightning Vac Traveler, a completely portable suction system designed for professional hearing aid cleaning and maintenance. The recently improved design includes: the popular Lightning Vac 2 vacuum pump with suction and blower ports (which can also be used as a stand-alone system in the office); a vacuum jar desiccator for fast drying; five various needle tips, with convenient Slip-Luer fitting; and a durable hard-shell carrying case. (877) 546-1797; www.lightning-enterprises.com.
---

Scented Impression Material
Warner Tech-care Products, Minneapolis, offers Tickled Pink, a scented, custom-blend silicone impression material. The clean and convenient cartridge material easily mixes through the cannula tip. Nongreasy, Tickled Pink produces a firm impression without distorting the ear canal. Available in a fresh mint scent, it is a 35 shore material and is suitable for both standard and CIC impression taking. A Tickled Pink cartridge will make between four and five impressions, using a standard style impression gun. With 3 to 5 minute setup, Tickled Pink is sold by individual cartridge, enabling choice of mixing tip size. (800) 328-4757; www.warnertechcare.com.
---

Personal Listening Device
Available from Hal-Hen Company Inc, Garden City Park, NY, Williams Sound's redesigned Pocketalker offers a smaller sized unit that resembles a cell phone. It features external volume and tone controls, 100 hours of battery life (two AAA alkaline batteries), a removable microphone, and a belt clip—all in a new retail friendly packaging. Hal-Hen offers a full range of assistive devices for the deaf and the hearing impaired. (800) 242-5436; www.halhen.com.
---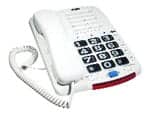 Binaural Hearing System
Siemens Hearing Instruments, Piscataway, NJ, introduces ACURIS™, the first binaural hearing system, with e2e wireless™. ACURIS hearing instruments use Siemens proprietary e2e wireless technology that enables two independent hearing instruments to function as one hearing system. Included in all ACURIS models, e2e wireless synchronizes the system's core advanced digital signal processing and wearer-operated controls. The line is available in all custom and BTE models. All instruments feature: audiometric and dynamic range compensation; digital speech and noise management; high speed digital feedback cancellation; multidimensional directional optimization; and precision environmental classification. (800) 766-4500; www.usa.siemens.com/hearing.
---

Hearing Aid
Oticon Inc, Somerset, NJ, introduces Syncro 2, which features the state-of-the-art Activity Analyzer, Automatic Adaptation Manager, and Syncro 2 Power. Syncro 2's new advanced data logging technology collects data in three areas: environmental, client usage, and product performance. The Activity Analyzer provides hearing care professionals with the ability to quickly investigate to what extent and under which conditions these systems have responded to listening situations in the user's daily life. To help hearing care professionals interpret and use the data generated by the Activity Analyzer, Syncro 2 features the Advisor, an integrated software tool that offers possible explanations of the trends observed in the data, as well as further suggestions for counseling and fine-tuning. The Automatic Adaptation Manager enables hearing care professionals to set the pace of adaptation for each client so that incremental gain adjustments are made automatically over a specified time. Syncro 2 Power is a compact BTE that introduces a unique dual-mode directional microphone system that works in unison with the TriState Noise Management system to provide the best Voice-over-Noise ratio in every situation. Syncro 2 is available in a full range of styles ranging from CIC to BTE instruments. Syncro 2 Power is available in a discrete compact power BTE. www.oticonus.com/Syncro 2.
---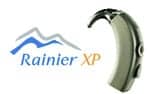 Large Area FM System
Beyond Hearing Aids Inc, Florence, Ky, offers an excellent resource for hearing professionals who want to provide listening solutions for their clients at church. The Listen Technologies large area FM system is extremely easy to install by the sound engineer at the church and has selectable channels for total flexibility. You can offer the personal receiver only that will even tune into existing assistive listening systems on either 72 or 216 MHz by pressing a scan button just like on a car radio. (800) 838-1649; www.beyondhearingaids.com.
---

New Microphone Technology
Interton, Minneapolis, announces the release of a new twin microphone system with Adaptive BeamForming (ABF) technology. ABF provides a variable polar pattern that changes as the acoustic environment changes, creating different polar patterns as needed. ABF positions the null, or the angle of attenuation, toward the location of the noise source. When the sound source moves in space, ABF moves the directivity pattern to correspond with it, reducing the noise and maximizing the signal to noise ratio. In quiet environments, ABF functions as an omni-directional microphone. ABF twin microphone systems are available on Interton's premium digital product lines. (800) 247-4741; www.interton-usa.com.
---

Medical-Grade Silicone Swim Plugs
Perfect Seal, Wichita, Kan, offers Aqua-Tite swim plugs, which are reportedly made from medical-grade silicone. They are hypoallergenic and can be tinted to almost any color, or swirled up to three colors for the same price. Each plug comes with embedded handles, which are designed to make them easier to insert and remove. A connecting cord can also be ordered. (800) 311-9810.
---

Unique Product
Oaktree Products Inc, Chesterfield, Mo, features the JB 500 Junction Box. This unique product enables the clinician to plug five sets of programming cables into the HiPro Test Box simultaneously. Color-coded cleats prevent wrap cords from becoming tangled. It is easy to install and plugs into the HiPro. (800) 347-1960; www.oaktreeproducts.com.
---

Office Management Software
Starkey Laboratories Inc, Eden Prairie, Minn, offers ProHear office management software for hearing health care professionals, providing fast, accurate methods for accessing customer information and finances, analyzing business trends, creating marketing strategies, and scheduling. ProHear 5.5 now provides instant access to NOAH 3.0. Measure and record a patient's hearing loss with any NOAH 3.0 certified device using 5.5's audiogram, speech test, or loudness scaling features. Results are then passed automatically to a common database, for use by any fitting system from any manufacturer. (800) 328-8602; www.starkey.com.
---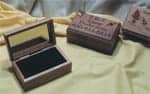 New Product Line
In'Tech Industries Inc, Ramsey, Minn, a leading supplier of miniature plastic hearing aid components, introduces its new VTM™ product line. Services include providing high-quality, highly accurate, digitally created ear shell services and rapid manufacturing to hearing instrument manufacturers. Proven technology includes precision scanning, electronic detailing, and stereo-lithography services while offering multiple surface finishes and color options that can improve your customer satisfaction ratings. This service is now available to all hearing aid manufacturers. www.intech-ind.com.
---

Long-Running Hearing Aid Batteries
Varta Microbattery Inc, White Plains, NY, offers power one hearing-aid batteries that feature quick activation, longer running times, easy insertion, and leak-proof operation. power one provides hearing aid batteries that deliver top performance under demanding environmental conditions, the highest usable voltage, and superior sound fidelity. (800) 468-2782; www.varta-microbattery.com.
---

Premium Digital
Audina Hearing Instruments Inc, Longwood, Fla, introduces the Instinct DSP, a premium digital featuring the latest in noise reduction and feedback cancellation algorithms. These premium adaptive features are two of the most demanded features of premium DSP instruments. The noise reduction system works over 16 bands to automatically and adaptively reduce annoying background noise. The feedback cancellation works automatically and adaptively using phase cancellation to reduce feedback while maintaining system gain. (800) 223-7700; www.audina.net.
---

Newsletter
CareCredit, Anaheim, Calif, offers tips on "Ideas in Practice" in its Spring '05 newsletter. The main topics of this issue include: How to Attract More Patients, Making Hearing Aids Accessible, and Maximizing Acceptance of Optimal Technology. The newsletter also features the best ways to present financing and price to patients, how to increase the patient's credit line, and how to effectively display and discuss CareCredit to ensure successful fee presentations. In addition, an article on how to gain a deeper insight into attracting more patients, "Making a Great First Impression," features an interview with Roxann Bonta, MA, president of Involutions Inc. CareCredit is a nationwide company, offering a comprehensive range of plans including 3-, 6-, and 12-month no-interest and 24-, 36-, and 48-month low-interest payment plan options. (800) 300-3046, ext 4519; [email protected].
---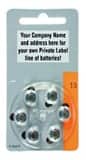 Digital Circuitry
General Hearing Instruments Inc, New Orleans, offers the Harmony® combination unit with digital circuitry. Harmony Digi® combines a stable, broadband noise sound generator with high fidelity amplification in one cosmetically appealing custom in-the-ear device. A manual volume control for the sound generator allows independent or simultaneous operation. The device is recommended for patients who experience tinnitus and/or hyperacusis in addition to hearing loss. It is available in an open-ear or vented design. (800) 824-3021; www.generalhearing.com.
---

Practice Builder
The Wilson Group, Ft Worth, Tex, a national leader in practice building for the medical specialties, offers weekly 30-minute in-office telephone seminars by conference call. Independent research conducted by Wilson Group mystery shoppers discovered that most receptionists fail to know how to convert a phone call into an appointment. The Wilson approach is to turn inquiries into appointments by training a company's already efficient reception staff. (800) 346-6279, ext 11; www.jameswwilson.com.
---

Powerful Personal Amplifier
ClearSounds Communications Inc, Burr Ridge, Ill, offers its redesigned Sound Wizard ergonomic powerhouse of a personal amplifier. Use the new Sound Wizard II alone for personal amplification with tone control for clarity, or share it with a friend (it has two headset jacks). Sound Wizard offers a choice of the omni directional or the directional built-in microphone, adjustable for optimum listening. Use it with the optional 95 kHz infrared receiver module for TV listening or theater use. The optional teleconnect module lets you use it as a powerful in-line telephone amplifier. You can even hook it up to optional speakers to use in a conference room. It comes with powerful ear buds, but you can use it with a headset or neckloop. (800) 288-8303; www.hitec.com.
---

Long-Lasting Batteries
iCellTech, Seoul, Korea, offers hearing aid batteries. The company guarantees superior quality measured by strict piece-by-piece in-house inspections and reliability tests under ISO-9001-2000 quality management. iCellTech batteries deliver enhanced power under high current drain and provide better performance for a larger range of devices including most of the cochlear implants. 82-2-3665-6962; [email protected].
---

Wireless AEP and OAE System
Vivosonic Inc, Toronto, offers the Integrity™, the industry's first and only wireless AEP (ABR/ASSR) and OAE system. It combines Amplitrode™, the first in situ pre-amplifier, and VivoLink™, Vivosonic's wireless interface, in a diagnostic instrument. Integrity enables audiologists to perform effective ABR and ASSR testing even in environments where electromagnetic noise is present. The wireless interface eliminates cumbersome wires and cables and allows for increased mobility during the test session, which is particularly advantageous when testing infants. (877) 255-7685; www.vivosonic.com.
---

Sonic Bed Shaker Alarm
The new Sonic Shaker portable travel alarm is available through Harris Communications, Eden Prairie, Minn. Be awakened by a powerful bed shaker and/or extra loud pulsating alarm. The clock has easy-to-use function keys and an easy-to-read display. Harris Communications is the largest distributor of Sonic Alert products. (800) 582-8569; www.harriscomm.com.
---

Vibrating Baby Monitor
Beyond Hearing Aids Inc, Florence, Ky, offers the Fisher Price Vibrating Baby Monitor. The baby monitor works similar to any other system except that the receiver has the ability to be turned to vibration. The unique vibrating receiver will strengthen based on the intensity of the sound. The lighted indicator panel displays lighted bars based on the intensity of the sound also so that you can tell the difference between baby talking or crying. Works up to 100 feet away. (800) 838-1649; www.beyondhearingaids.com.
---

Portable Procedure Head Light
Oaktree Products Inc, Chesterfield, Mo, introduces the Welch Allyn Solid State Portable Procedure Head Light. Rechargeable batteries (charger included) are housed in the soft, replaceable terry cloth headband. The entire unit weighs less than four ounces. The circumference of the bright beam can be adjusted, and the light will run for 90 continuous minutes on a full charge. (800) 347-1960; www.oaktreeproducts.com.
---

Credit Card
Starkey Laboratories Inc, Eden Prairie, Minn, has introduced a consumer financing program exclusively for patients' hearing needs—SoundChoice. In conjunction with GE Consumer Finance, SoundChoice provides affordable monthly payments with low rates, flexible terms, and easy approval. Provider benefits include increased revenues and additional customer contact. Funding for all transactions occurs within three business days, and low processing rates guarantee the practice receives the majority of the sale. Monthly statement messages enable direct contact with patients on a regular basis. (800) 328-8603; www.starkey.com.
---

Compact Personal Amplifier
Warner Tech-care Products, Minneapolis, offers the newly designed, sleeker, smaller Pocketalker. The compact, portable device is styled more like a cell phone, and its tone control is now external and easily adjustable. The Pocketalker system provides up to 100 hours of battery use, and can be used with a neckloop and telecoil-equipped hearing aids—making it perfect for TV listening or small group communicating. (800) 328-4757; www.warnertechcare.com.
---

Multimedia Program
Oticon, Somerset, NJ, offers eCAPS, a new multimedia program designed to enhance the entire counseling and rehabilitation process. It combines Oticon's experience with the original CAPS (client assisted product selection) counseling tool, Syncro Counseling, and best practices from today's most successful hearing care professionals. eCAPS provides a framework that can be customized to suit a practitioner's own fitting, counseling, and sales process. Highlights of the program include: a hearing loss simulator, a tour through the ear, everyday listening situations, a full product portfolio, and a comprehensive aural rehabilitation section. (800) 526-3921; www.oticonus.com.
---

Central Auditory Processing Tests CD
Oaktree Products Inc, Chesterfield, Mo, offers audiologists the original dichotic digits, frequency (pitch) pattern, and duration pattern tests for which clinical research norms and validity have been completed and published. These three tests are used by the top research and clinical centers in the nation for evaluation of children and adults with suspected auditory processing deficits. Oaktree carries a full line of auditory test recordings. (800) 347-1960; www.oaktreeproducts.com.
---

Digital Products
Beltone Electronics Corporation, Chicago, offers its two most sophisticated digital products, Beltone Corus and Oria. Corus helps eliminate common fitting problems, including feedback and occlusion. It automatically monitors and eliminates feedback while in the ear. Oria has 12 channels of digital signal processing and a wealth of features to help amplify soft sounds and keep loud sounds from becoming uncomfortable. (800) 621-1275; www.beltone.com.
---

Corporate Web Site
General Hearing Instruments Inc, New Orleans, announces its new corporate Web site. The "quick navigation" site contains consumer level information, as well as complete technical specifications for dispensing professionals. Full color technical data sheets, located in each product section, are available to download in pdf format for viewing or printing. The new "professional section" enables authorized customers to view and print the latest price sheets and order forms. (800) 824-3021; www.generalhearing.com.
---

Receiver Series
Knowles Electronics, Itasca, Ill, announces the addition of three new series to the Pantograph Receiver line of high-output, vibration-reduced receivers —the VPHF, PHD, and PHI series receivers. The VPHF series combines the original high-output vibration-reduction technology of the PHF receiver with elastic surrounds assembled into an external metal can. The result is greatly improved gain-before-feedback and less telecoil interference. The PHD series receiver (which debuted at AAA 2004) shrinks the Pantograph technology for use in mini-BTE and ITE applications. Another AAA 2004 introduction—the PHI receiver—takes the Pantograph high-output vibration-reduction technology to new extremes by applying it to a Super Power BTE receiver. All Pantograph Receivers use a "mass-balanced diaphragm and armature system" to greatly decrease the vibration problems common to traditional receivers. Combined with Knowles' high-output armature geometry, Pantograph Receivers provide increased acoustic output with reduced vibration. The result is maximum gain-before-feedback, hearing aid stability, and superior acoustic gains for all ranges of BTE and custom instruments. (630) 250-5100; www.knowleselectronics.com.
---

Web Dispenser List
Westone Laboratories Inc, Colorado Springs, Colo, introduces its Web-based dispenser search service. The online search enables consumers to locate a nearby dispenser with just a click of the mouse. To get listed online, go to www.westone.com/hhc and click on "Join Dispenser List" to download the registration form. The form can also be obtained by calling the company's customer service line. (800) 525-5071; www.westone.com.
---

National Educational Workshops
Audina Hearing Instruments Inc, Longwood, Fla, announces its sixth year of national educational workshops for the hearing health care community. These offer diverse practice building information, ranging from digital technology to counseling and earmolds. The remainder of the 2005 workshops will be held in Pennsylvania, Indiana, Oklahoma, Massachusetts, and California. These workshops are a great opportunity to increase knowledge and earn continuing education units. (800) 223-7700; www.audina.net.
---
Customized Newsletter
Hearing HealthCare News®, a customized newsletter for patients published since 1986, and Audiology HealthCare News®, a customized newsletter for physicians and other health care providers, are both edited by Dennis Hampton, a dispensing audiologist based in White Plains, NY. The newsletters are valuable resources for marketing a practice to patients and physicians. The newsletters are published quarterly, and delivered ready to mail. Samples and marketing videos are available. (800) 342-1643; www.hearinghealthnews.com.
---

Demonstration Technology
Hearing Components, Oakdale, Minn, and GN Resound have announced a joint venture to make the first compliant mini Canal Aid hearing aids designed for demonstration and loaning to hearing aid users. This licensing arrangement allows GN Resound to create the first, practical instant fitting, final-electronic-product-comparable, demonstrator and loaner hearing aid for completely-in-the-canal (CIC) hearing aid users. Hearing Components' Comply™ Capsule System uses viscoelastic foam with a specially designed capsule with built-in patented compliant coupling technology. The mini-canal sized capsule was designed to hold the electronic parts necessary to build multi-channel digital aids. GN Resound now uses this system with its unique electronics and software to create the company's own demonstration instrument for hearing professionals. Digital electronic technology enables customization of circuits in much smaller instruments, enabling adjustments on each individual's hearing loss using standard methods and software. The patient information, which is already stored electronically in the hearing professional's office, can be directly downloaded into the electronic capsule in seconds, making for a perfect demonstration and allowing the patient to experience the true electronics. When the electronics are combined with the Comply Capsule and Snap Tips, this system offers patients the first digital custom demonstration. (651) 739-9427; (800) 872-8986; www.hearingcomponents.com.
---

Directional Technology
Starkey Laboratories Inc, Eden Prairie, Minn, offers Precision Directional Imaging (PDI) available for all Genesis digital products. A unique software addition to the Precision Audio Imaging operating system, PDI improves speech understanding in difficult listening situations found in restaurants, parties, and other loud environments. PDI's single microphone design also eliminates drift and yields significantly quieter directional performance in true in-the-canal instruments. Unlike manual systems, Axent II instruments equipped with PDI's dynamic algorithm continuously monitor signal strength in both the omni and directional modes. When the system senses that directional processing will provide noise reduction benefit, it automatically activates a preprogrammed directional pattern. Arista, Sequel, and Endeavour feature user-activated PDI technology. (800) 328-8602; www.starkey.com.
---

Power BTE
Qualitone Hearing Systems, Eden Prairie, Minn, announces the release of Advantage XP, one of the industry's most powerful digital-directional BTEs. A sleek new design and a single multi-use control offer severe to profound patients a comfortable and sophisticated power instrument. Standard features include Qualitone's new Xtreme Power (XP) matrix, Integrated Directional Processing, expansion, feedback management, and a 135 dB programmable telecoil. Low-frequency bandwidth of 80 Hz allows for more gain to better fit corner audiograms. (800) 328-3897; www.qualitonehearing.com.
---

Bar-code Technology
Etymonic Design Inc (EDI), Dorchester, Ontario, manufacturer of the Audioscan RM500 and Verifit real-ear measurement and hearing instrument test systems, has developed a unique bar-code data-capturing technology for easy capture and retrieval of the audiometric data used in conjunction with Verifit real-ear measurement tests. Using the bar-code scanning technology available with the Verifit real-ear measurement system, it is possible to capture patient-specific pure tone threshold, UCL, and RECD (Real Ear Coupler Difference) data for each ear in bar-code form on Speechmap and Insertion Gain printouts. An optional bar-code scanner connected to the Verifit USB port reads these bar codes and reenters the audiometric data on the Verifit screen as if this data were entered manually. Both right and left ear data are incorporated into the bar code, with a separate bar code for pure tone threshold, UCL, and RECD data. Scanning these bar codes reenters this information faster than either manual reentry or transfer from a PC database. Errors associated with manual reentry are eliminated, and no computer cable between a PC and the Verifit system is required. According to an agreement last March between Etymonic Design Inc and GSI ViaSys, audiometric data obtained with either the GSI 61 audiometer or the GSI Audera ASSR device will be captured in bar-coded format upon printout of this data by these devices. This bar-coded data can be read by the scanner attached to the Verifit real-ear measurement system and utilized in subsequent real-ear fittings without the need for manual data entry. (800) 265-2093; www.etymonic.com.
---

Portable Hearing Aid Vacuum
jodi-vac LLC, Portland, Ore, offer