Free Educational CD
CareCredit®, Anaheim, Calif, a national client payment program, is offering a free educational CD, entitled "How to Get More Patients Through Your Door," by industry expert Roxann Bonta. Bonta, president of Involutions Inc, a marketing and consulting company, provides information on how practices can attract more patients and increase hearing aid sales by repositioning themselves as the experts on hearing health in their communities. Using real world examples, she illustrates ways to effectively target and communicate with specific segments of the hearing health care market including the aging Baby Boomer and the mature consumer. (800) 300-3046, ext 4519; [email protected].
---

Digital Hearing Aid
Audina Hearing Instruments Inc, Longwood, Fla, features The Foundation—Audina's entry-level priced, computer programmable digital hearing aid. The Foundation features single channel compression, soft squelch (expansion), adjustable compression ratio, active high cut, active low cut, and AGC-o compression limiting. As with other Audina digitally programmable products, WDRC, AGCo, and linear fitting strategies are offered, and there are an additional five environmental settings from which to choose. Other options include the choice of up to three memories, directionality, and a programmable t-coil, all of which ensure a high level of patient comfort and satisfaction. (800) 223-7700; www.audina.net.
---
FS Stereo Microscope
Warner Tech-care Products Inc, Minneapolis, features the Sciencescope FS Stereo Microscope. This fixed magnifying stereo microscope is ideal for viewing hearing aids during the manufacturing or for use during hearing aid repair. The microscope has two magnifications, one at 10x and one at 30x. The magnification can be changed easily using the mounted rotating turret. The set comes with a ring adapter that a fluorescent ring light could be attached to for an additional light source. Information on other scopes available through Warner customer service. (800) 328-4757; www.warnertechcare.com.
---

Practice Management Software
Sycle.net, San Francisco, offers Sycle®, practice management software, specifically designed for hearing health care professionals. Sycle users can implement an easy-to-use appointment scheduling and patient tracking system, leverage automated mail to drive more sales, and meet HIPAA security standards instantly. Also, the software enables the management of one or more clinics from anywhere at anytime, the submission of insurance claims electronically, as well as the ability to sync sales data with Quickbooks Pro. (888) 881-7925; www.sycle.net.
---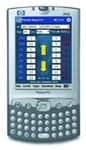 High-Tech Hearing Systems
Hansaton Hearing Systems, Hamburg, Germany, has launched Leonardo, a new high-tech hearing system that ''starts at a point where others stop.'' Leonardo's Comfort-Matic feature registers sound throughout a 360-degree perimeter surrounding the wearer. Twin mic technology eliminates the need for push button programming by using intelligent situation management to enhance speech and reduce disturbing noises. University research and patient studies in Europe have proven the value of this situation management. The design & go concept blends design, performance, and ergonomics for greater cosmetic appeal. The semi-modular ITC faceplate, FUSION, has a flesh-like, microvein design that blends seamlessly in the ear. Leonardo's revolutionary new VC BTE case is extremely small and the BTE housing is the first to use a 312 size battery. Further, the clam-shell housing allows the user to choose the desired color for the upper shell. Both BTE and ITE come with an open fitting option. Hansaton products are available in the United States through: Discovery Hearing Aid Co-op Inc, (800) 736-9903; R & L Hearing Services, (800) 444-8920; and Trillium Hearing Technologies Inc, (866) 449-9757; www.hearing-usa.com.
---

Equipment Web Site
Henkel Corporation, Rocky Hill, Conn, recently introduced its dedicated equipment Web site, www.equipment.loctite.com, designed to educate the marketplace about available Loctite® adhesive dispensing, curing, and processing equipment, as well as to simplify equipment selection and procurement. Designed for simple navigation and use, the site provides information on 14 categories of more than 2,000 Loctite equipment products, including controllers, reservoirs, and dispense valves; disposable dispense components; fume filtration; hearing aid processing; hot melt dispensing; ID bore coatings; light cure equipment and meters; motion control systems; pail pump systems and accessories; process monitoring; single component dispensing; spray systems and valves; surface treatment systems; and two part dispensing. Loctite products can also be purchased through local distributors, including the 45 Loctite Equipment Showroom Distributor locations throughout the United States, Canada, and Mexico. Technical inquiries will receive responses within 24 hours. (800) LOCTITE (562-8483); www.equipment.loctite.com.
---

Conversion Communication Kit
Hocks Hearing Healthcare Products, Portland, Ore, features the Hocks Conversion Kit, which can be used to turn solid molds into filtered molds. Included in the kit are all the necessary parts to produce or modify most communication setups. (800) 654-6257; www.hocks.com.
---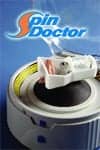 Online Hearing Test
Apherma, a hearing manufacturer based in Sunnyvale, Calif, USA, announces the development of an online hearing test enabling consumers to quickly perform self-administered screenings via the Internet. This "biologically" calibrated assessment offers preliminary measurement of hearing health and encourages subjects to seek out hearing health care professionals for further evaluation and treatment if a loss is indicated. The online hearing test is offered free of charge. (877) 274-3762; www.apherma.com/web2004/online.htm.
---

Full Service, All-Make Repair Lab
Discovery Hearing Aid Repair, headquartered in Mobile, Ala, is staffed with personnel who have extensive experience in all facets of repairing and reconditioning hearing aids. The team offers high quality repairs, rapid response time, and competitive pricing. Discovery Hearing Aid Repair is one of the Discovery Companies, which also includes Discovery Hearing Aid Warranties and Hansaton. (800) 736-9903.
---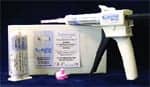 Computer Program
The FONIX NOAH 3 Module is now available through Frye Electronics, Tigard, Ore. This computer program provides remote control of the FONIX 7000, FP40, FP35, and 6500-CX hearing aid analyzers. The settings can be configured as desired and any audiogram saved in NOAH 3 can be used to create nonlinear DSL i/o and NAL-NL–1 targets. These measurements will then be saved in the NOAH 3 module. All data measured with the FONIX NOAH Module can be saved on the computer's clipboard for use with another software program such as Microsoft Excel or Word. (Please visit us at AAA Booth #1805.) (800) 547-8209; www.frye.com.
---
Remote Viewing
VIDCO Inc, Beaverton, Ore, offers the next generation in remote viewing. NetViewer MDP2040 provides affordable remote viewing of a patient's vital signs in the OR, telemetry, emergency, step-down, ICU, PACU, preoperative, and other departments. NetViewer acquires data from any Solar, Dash, Eagle, or telemetry central station connected to the GE Unity Network. The NetViewer MDP2040-0100: performs in all patient care areas; monitors patients in 1, 4, 6, 8, 12, or 16 patient formats; provides visual and audible alarms; automatically updates admits and discharges as changes are made at the central station or patient monitors; and displays arrhythmias, PVC count, ST values, and messages. Affordable connectivity. (800) 638-4326; www.vidcoinc.com.
---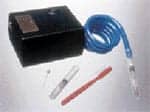 Moisture Control
Super Dri-Aid™ from Hal-Hen Company Inc, Garden City Park, NY, provides one of the most effective methods of moisture control available. Use Super Dri-Aid for all types of hearing aids and ear molds. No power source is required and it is completely portable. Simply place the items in the jar overnight and remove for use the next morning. (800) 242-5436; www.halhen.com.
---

Presentation Chart
CareCredit®, Anaheim, Calif, a national patient payment program, has developed a new patient presentation chart to assist dispensers in the discussion of fees and payment options. Offering free access for enrolled practices, the Audiology Patient Payment Presentation Chart was designed in an easy-to-read format and meets the unique needs of the hearing aid patient. CareCredit offers a variety of comprehensive payment plans, including 3-, 6-, and 12-month no interest, and 24-, 36-, and 48-month low interest payment options. (800) 300-3046, ext 4519; [email protected].
---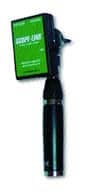 New On-The-Ear Instrument
Starkey Laboratories Inc, Eden Prairie, Minn, introduces Aspect (on-the-ear or OTE), a new solution that offers a balance of performance, sophistication, and appearance. The shadow-colored OTE is ergonomically positioned between the head and the top of the ear. An exclusive omni-fin earbud, available in three sizes, yields secure, occlusion-free hearing comfort without the hassle of impressions and earmolds. (800) 328-8692; www.starkey.com.
---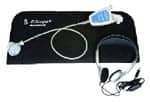 Digital Frequency Compression
Eden Prairie, Minn-based Sonovation Inc's digital frequency compression (transposition) algorithm makes CICs, ITCs, and ITEs a reality for clients previously excluded from using custom instruments. By "moving" critical voiceless speech sounds, clinicians can tap into the high frequency speech cues needed to improve speech intelligibility. (See the DFC ad in this issue.) (800) 462-8336; www.avrsono.com.
---

Health Care Financing Plan
The HELPcard, Springdale, Ark, a health care financing plan, has been providing affordable monthly payment plans to patients for over two decades. Thousands of audiologists and hearing specialists are making the latest digit technology available to patients by offering financing through The HELPcard. New technology is beneficial only when patients can afford it. (800) 935-3368, ext 475; www.hccredit.com
---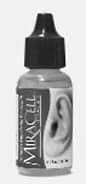 Mid-Priced Hearing Care
Somerset, NJ-based Oticon's Tego family of hearing devices is redefining mid-priced hearing care by combining advanced automatic features with the innovation of Artificial Intelligence. The result is two complete product lines, Tego and Tego Pro, which offer hearing clients a "hands free" experience at an affordable price. (800) 526-3921; www.oticonus.com.
---

PC-Based Modular Dispensing Tool
Interacoustics, Eden Prairie, Minn, offers The Affinity, a PC-based modular dispensing tool with unlimited testing protocols and visual counseling tools. With a built-in hearing aid test box, the professional dispenser has options to adjust to the needs of the office. Choose a combination of audiometry, hearing instrument testing, or real ear measurement software modules. (800) 947-6334; www.interacoustics.com.
---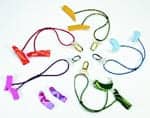 Large Area FM System
Beyond Hearing Aids Inc, Florence, Ky, offers an excellent resource for hearing professionals who want to provide listening solutions for their clients at church. The Listen Technologies large area FM system is extremely easy to install by the sound engineer at the church and has selectable channels for total flexibility. You can offer the personal receiver only that will even tune into existing assistive listening systems on either 72 or 216 MHz by pressing a scan button just like on a car radio. (800) 838-1649; www.beyondhearingaids.com.
---

Single-Wall Screening Booths
Acoustic Systems, Austin, Tex, offers single-wall screening booths for screening environments where the ambient conditions require increased attenuation, or clinical testing may be required. The booths are constructed with the company's standard, Type 2, four-inch-thick wall panels and provide isolation. Acoustic Systems is accredited by the National Voluntary Laboratory Accreditation Program (NVLAP) and submits its audiometric rooms and suites to regular testing. (512) 444-1961; www.acousticsystems.com.
---

Wireless VRA/COR System
Pehratek Products, Chanhassen, Minn, introduces the XM-1000 Wireless Reinforcer VRA/COR system, a versatile and creative pediatric testing system. This unique visual reinforcer testing system offers multiple stimulus options to attract and maintain a child's attention throughout the testing period—all via a wireless handheld remote control. The XM-1000 can be operated both inside and outside the booth to aid in the testing style. Complete control over the animation/motion, figure lighting, and light-bar lighting patterns can all be quickly adjusted from the wireless hand-held remote control up to 50 feet away. The XM-1000 VRA/COR system comes complete with two Reinforcer plexiglass boxes (triangular-shaped to fit into the corners of the sound room above the sound field speakers), low-voltage power pack, and handheld wireless remote control. Optional centering box, mounting brackets, or CENTER-FOCUS hidden camera builtin the centering box for monitoring of the child's attention outside the booth. (866) 470-3532; www.pehratek.com.
---

Zinc Air Hearing Aid Batteries
RENATA BATTERIES, the Swiss power source, will present MARATONE, the new generation zinc air hearing aid batteries, at this year's AAA (Booth 805). MARATONE batteries are designed to extend performance in the more demanding digital hearing devices. In independent tests by major manufacturers of digital hearing aids, the MARATONE higher voltage batteries proved higher in performance and sustained power longer. The result is a long life and consistently performing hearing aid power source, as a result of RENATA's vertical material, manufacturing, and quality control process. RENATA BATTERIES, a company of The Swatch Group. (800) 353-3931; www.renata.com.
---

Binaural Hearing System
Siemens Hearing Instruments, Piscataway, NJ, introduces ACURIS™, the first binaural hearing system, with e2e wireless™. ACURIS hearing instruments use Siemens proprietary e2e wireless technology that enables two independent hearing instruments to function as one hearing system. Included in all ACURIS models, e2e wireless synchronizes the system's core advanced digital signal processing and wearer operated controls. The line is available in all custom and BTE models. All instruments feature: audiometric and dynamic range compensation; digital speech and noise management; high speed digital feedback cancellation; multidimensional directional optimization; and precision environmental classification. (800) 766-4500; www.usa.siemens.com/hearing.
---

Practice Resource Center
CareCredit®, Anaheim, Calif, a national patient financing program, has expanded its Practice Resource Center to give hearing professionals access to helpful educational, marketing, and management information and tools. CareCredit's Practice Resource Center now includes an educational series on such topics as branding, building a valuable referral network, and effective sales techniques to help practices in the areas of patient communication, marketing, and management. Available to all participating CareCredit practices—and accessible online—the resource center also includes a variety of educational audio programs, featuring some of the country's leading experts in the fields of marketing and sales, as well as presentation tools and practice promotion materials. CareCredit offers a comprehensive range of no- and low-interest finance plans, from 3 to 48 months. (800) 300-3046, ext 4519; [email protected].
---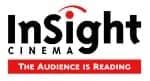 Silicone Impression Materials
Insta-Mold Products Inc, Oaks, Pa, offers Dur-A-Sil Equal silicone impression materials, reportedly formulated with deep ear impression-taking procedures in mind. With a durometer hardness of 20-22 Shore A, the impression materials are designed to be easier to remove from the bony portion of the ear canal with less irritation to the ear. The material also has a low viscosity, creating less pressure and less distortion of the ear canal for more accurate impressions with no sag or shrinkage. The product is currently available in economy-size kits, premeasured "mini-paks," and will soon be available in a cartridge system. (800) 523-4081; www.instamold.com.
---

Cosmetically Appealing
Hansaton Hearing Systems, Hamburg, Germany, offers its cosmetically appealing FUSION ITE technology. The semi-modular faceplate technology is now available in ITC and CIC designs. FUSION combines the latest digital hearing instrument technology with an ingenious design to achieve a maximum in precise tone perception and hearing comfort. FUSION canal technology is available with the digital technologies Leonardo, Premio, Vital, Activo, and Dynamic. FUSION CIC technology comes with Leonardo, Vital, Activo, and Dynamic technology. Hansaton products are available in the United States through: Discovery Hearing Aid Co-op Inc, (800) 736-9903; R & L Hearing Services, (800) 444-8920; and Trillium Hearing Technologies Inc, (866) 449-9757; www.hearing-usa.com.
---

Customized Newsletter
Hearing HealthCare News®, a customized newsletter for patients published since 1986, and Audiology HealthCare News®, a customized newsletter for physicians and other health care providers, are both edited by Dennis Hampton, a dispensing audiologist based in White Plains, NY. The newsletters are valuable resources for marketing a practice to patients and physicians. The newsletters are published quarterly, and delivered ready to mail. Samples and marketing videos are available. (800) 342-1643; www.hearinghealthnews.com.
---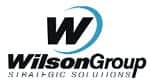 Consumer Vacuum
jodi-vac LLC, Portland, Ore, offers jodi®, the first hearing aid vacuum for consumers. The 12-volt DC portable unit weighs less than two pounds, and is 3 x 4 inches in size. A filtered syringe assembly is replaceable, enabling ease of maintenance. Also, the syringe has a flow indicator built in, showing when the needle is plugged with debris. A toothbrush is included to clear debris blockages from the needle. A reamer is also included to keep in the needle between uses. The unit is effective with all hearing aids. (866) 856-5634; www.jodivac.com.
---

Volume Control Series
Deltek/Knowles, Itasca, Ill, features the 7000 series ITE volume controls. Recently released, the volume control features improvements to the switch and resistor life over the competition. Switch life is rated to 15,000 cycles, but prelaunch testing has shown the switch life to last over 25,000 cycles without failure. These improvements will be realized by manufacturers in a reduction of returns related to volume control switch failure and the cost associated with each return. Customizable features include a switched or switchless version, knob style, and knob color. The knobs are fully interchangeable with those of the competition. (630) 250-5100; www.deltekelectronics.com; www.knowles.com.
---

Placement Tool
Westone Laboratories Inc, Colorado Springs, Colo, introduces LevelEar, a handy tool to aid in proper placement of directional microphones on ITE instruments. LevelEar features a bubble level secured to a handheld device. While an impression is curing in the patient's ear, a practitioner can check the position of the patient's head, and holding the LevelEar at the level position, simply press in the marking edge to permanently mark the impression. This offers the manufacturer a clear guideline for producing the instrument with the mic aligned to the specific horizontal plane of the patient. The product idea was submitted to Westone by Dr Tony Evans, Knoxville, Tenn. (800) 525-5071; www.westone.com.
---

Capsule System
Hearing Components, Oakdale, Minn, now offers the Comply Capsule System that allows patients to experience the latest electronics without a custom shell. Demonstrate the latest technology in-the-ear and create a positive loaner experience and provide better hearing for your patients. (800) 872-8986; www.hearingcomponents.com.
---

Hearing Protection
Perfect Seal Laboratories of Wichita, Kan, offers many styles of hearing protection. No matter what your client's needs, Perfect Seal can accommodate them. From the electronic series (shown) to solid plugs, Perfect Seal can provide solutions for many specific industrial applications. (800) 311-9810.
---

Web Site
Starkey Laboratories Inc, Eden Prairie, Minn, has introduced the Internet site for SoundChoice, its proprietary credit program for hearing care practices. Hearing care professionals and their patients now have access to extensive information about the new SoundChoice Credit Card at www.soundchoicefinancing.com. Patients who suffer from hearing loss and want treatment can explore SoundChoice financing options at the site. Information is also available for professionals who want to offer patients convenient monthly financing on a revolving line of credit. SoundChoice offers patients two ways to finance better hearing: they can choose either a no-annual-fee credit card or an extended-installment payment plan. Either way, they can finance up to 100% of treatment costs. They can also use SoundChoice for ongoing care, including batteries, warranties, and future maintenance. Patients who are confident and comfortable with their decision are more likely to experience higher satisfaction from their investment in better hearing. (800) 328-8602; www.starkey.com.
---

Fitting Software
Audina Hearing Instruments Inc, Longwood, Fla, announces the release of the Audina Noah platform ezFIT fitting software. In our efforts to create the most accepted forms of programming software, the ezFIT software was developed to be used with NOAH 2 and NOAH 3, and in stand-alone applications. The NOAH compatible version of ezFIT is scheduled for release in March. Audina's ezFIT 4.11 software was designed for ease of use without sacrificing features and functionality. (800) 223-7700; www.audina.net.
---

Combination Circuitry
General Hearing Instruments Inc, New Orleans, offers the Harmony® combination unit with digital circuitry. Harmony Digi® combines a stable, broadband noise sound generator, with high fidelity amplification in a cosmetically appealing custom ITE unit. A manual volume control for the sound generator allows independent or simultaneous operation. The device is recommended for patients with tinnitus and/or hyperacusis, in addition to hearing loss. Available in open ear or vented design. (800) 824-3021; www.generalhearing.com.
---

Digital Tinnitus Software
United Hearing Systems, Central Village, Conn, announces the release of Version 1.2 of Solace fitting software for digital tinnitus devices and combination digital hearing aid/tinnitus devices. With digital programmable noise generator flexibility, Solace instruments can be custom tuned to each patient's needs. A special cable for the combination device allows programming in one easy step. For a free Solace CD, contact the UHS customer service department. (800) 835-2001; www.unitedhearing.com.
---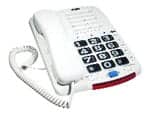 Receiver Series
Knowles Electronics, Itasca, Ill, announces the addition of three new series to the Pantograph Receiver line of high-output, vibration-reduced receivers—the VPHF, PHD, and PHI series receivers. The VPHF series combines the original high-output vibration-reduction technology of the PHF receiver with elastic surrounds assembled into an external metal can. The result is greatly improved gain-before-feedback and less telecoil interference. The PHD series receiver (which debuted at AAA 2004) shrinks the Pantograph technology for use in mini-BTE and ITE applications. Another AAA 2004 introduction—the PHI receiver—takes the Pantograph high-output vibration-reduction technology to new extremes by applying it to a Super Power BTE receiver. All Pantograph Receivers use a "mass-balanced diaphragm and armature system" to greatly decrease the vibration problems common to traditional receivers. Combined with Knowles' high-output armature geometry, Pantograph Receivers provide increased acoustic output with reduced vibration. The result is maximum gain-before-feedback, hearing aid stability, and superior acoustic gains for all ranges of BTE and custom instruments. (630) 250-5100; www.knowleselectronics.com.
---

Demonstration Technology
Hearing Components, Oakdale, Minn, and GN Resound have announced a joint venture to make the first compliant mini Canal Aid hearing aids designed for demonstration and loaning to hearing aid users. This licensing arrangement allows GN Resound to create the first, practical instant fitting, final-electronic-product-comparable, demonstrator and loaner hearing aid for completely-in-the-canal (CIC) hearing aid users. Hearing Components' Comply™ Capsule System uses viscoelastic foam with a specially designed capsule with built-in patented compliant coupling technology. The mini-canal sized capsule was designed to hold the electronic parts necessary to build multi-channel digital aids. GN Resound now uses this system with its unique electronics and software to create the company's own demonstration instrument for hearing professionals. Digital electronic technology enables customization of circuits in much smaller instruments, enabling adjustments on each individual's hearing loss using standard methods and software. The patient information, which is already stored electronically in the hearing professional's office, can be directly downloaded into the electronic capsule in seconds, making for a perfect demonstration and allowing the patient to experience the true electronics. When the electronics are combined with the Comply Capsule and Snap Tips, this system offers patients the first digital custom demonstration. (651) 739-9427; (800) 872-8986; www.hearingcomponents.com.
---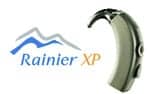 Battery Drain and Voltage Meter
Lightning Enterprises, Limington, Me, announces the BDM-2 Battery Drain and Voltage Meter. BDM-2 supplies working voltage to a hearing aid, while accurately measuring and displaying battery drain. BDM-2 can also measure DC voltage with a supplied voltage probe, and connects to the hearing aid battery compartment using a standard battery probe. BDM-2 can be used for testing, quality assurance, troubleshooting, or any situation where hearing aid battery drain or measured voltage needs to be displayed. Available in 120V/60 and 230V/50 versions. (877) 546-1797; www.lightningenterprises.com.
---

Lipreading Course CD-ROM
Audiological Engineering Corp, Somerville, Mass, offers a lipreading instructional course on CD-ROM (with multimedia capabilities) for hearing health professionals and self-study programs. This CD-ROM can be used alone or in combination with tactile aids or a hearing aid. The course enables adults and children to participate in home therapy. The course offers lessons ranging from individual vowels and consonants to running speech. (800) 283-4601; www.tactaid.com.
---

Fitting Program
Hansaton Hearing Systems, Hamburg, Germany, has introduced its audiocounsellor 2.004, a computer-based fitting program that promotes interaction between the hearing aid dispenser and their client. Working as a team, the two can develop a hearing system unique to the wearer's hearing loss. The audiocounsellor 2.004 is extremely versatile since it can be installed on a laptop for use in varied surroundings. The software is available at no cost with every Leonardo hearing system. +49 (40) 29 80 1126; www.hansaton.de.
---

High-Performance Batteries
ZeniPower, Zhuhai, China, offers new hearing aid batteries with a 20% increase over last year's IEC pulse test results. Suitable for full digital and cochlear implants, as well as general purpose hearing aids. Free samples are available. (814) 825-8398; www.hearing-aid-batteries-co.com; www.zenipower.com.
---

Custom Sleep Plugs
Products from Westone Laboratories Inc, Colorado Springs, Colo, work all night. Westone's custom sleep plugs are made from the softest vinyl earmold material available. They are small enough to cause no discomfort when lying down on the pillow, and yet offer big noise protection with 36 dB of attenuation and an NRR of 25. (800) 525-5071; www.westone.com.
---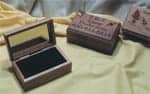 Restoration System
MedRx Inc™, Largo, Fla, offers the UltraVac™, a hearing instrument restoration system, which has many features including Pulse Power. The vacuum wand will pull 28.6 inches of mercury when the constant suction feature is utilized. The Pulse Power feature will increase the suction power approximately four times on an intermittent basis. Should wax become lodged in the vacuum needle, the user may simply switch on the pressure feature and reverse the airflow. This will enable the user to clean out the wax in the needle with one of the four tools provided with the system. The drying chamber has a cup that is large enough to hold a BTE hearing aid. Once the switch is engaged, the drying chamber vacuum will run for 4 minutes and shut off automatically. MedRx also offers an optional hard-side carrying case that contains a die-cut foam insert for the UltraVac and related components. (888) 392-1234; www.medrx-usa.com.
---

Direct Mail Advertising
Action Marketing, El Cajon, Calif, specializes in the design and production of direct mail advertising. The company's marketing approach focuses primarily on new patients, which reportedly results in predictable and consistent business growth. In addition, the company's products are tested before inclusion in its product line, a process that is designed to minimize the risks involved in a new advertising approach. The company further reports that it has invested heavily in the development of an extensive production facility, while refinements in its tracking and production systems increase accuracy and decrease production time. (800) 227-0819.
---

Balance Center Software
Micromedical Technologies, Chatham, Ill, offers Spectrum balance software for full integration of testing protocols from VisualEyes VNG and VORTEQ/DVA-Tests to System 2000 Rotational Chair and Balance Quest Computerized Dynamic Posturography. The turnkey Balance Center/Fall Prevention Clinic approach to vestibular and balance function assessment and rehabilitation means that the efficiency of the balance team is optimized and the continuity of patient data is improved. Additional Spectrum features include EyeMax digital video capability that allows eye movement videos to be saved with the patient data. (800) 334-4154; www.micromedical.com.
---

Digital Products
Beltone Corporation, Chicago, offers its two most sophisticated digital products, Beltone Corus and Oria. Corus helps eliminate common fitting problems, including feedback and occlusion. It automatically monitors and eliminates feedback while in the ear. Oria has twelve channels of digital signal processing and a wealth of features to help amplify soft sounds and keep loud sounds from becoming uncomfortable. (800) 621-1275; www.beltone.com.
---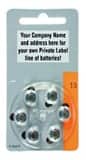 Desiccant Packaging
Ear Technology Corporation, Johnson City, Tenn, introduces new packaging and delivery options for its Dry-Brik® desiccant. The desiccant is a critical component of Dry & Store's conditioning process, as it captures the moisture released from the hearing instrument during the conditioning cycle. Dry-Briks are individually sealed in a foil wrapper to block moisture and extend shelf life. Both the color and label of the wrapper have been improved. The name Dry-Brik now appears in large, consumer-friendly text on the front, along with the word "desiccant" translated into several languages. Instructions are now multilingual as well, reflecting Dry & Store's growing popularity around the world. Delivery options for distributors include a new six-pack option that saves space and is clean and neat to store, easy to dispense, and easy for the consumer to use. For most users, a six-pack represents approximately a year's supply of Dry-Briks and typically retails in a range of $20 to $25. (800) 327-8547; www.dryandstore.com.
---

Cell Phone Solutions
Beyond Hearing Aids, Independence, Ky, offers HATIS hearing aid telephone headsets. The headsets feature precise comprehension on virtually every mobile, cordless, or landline phone for BTE, ITE, or cochlear implant users who have telecoils. In addition, digital cell phones can be used without interference. The product features a strong telecoil induction for even the most severe hearing losses. Effective Communication Solutions Inc also offers cell phone solutions for hearing aids without telecoils. (800) 838-1649; www.BeyondHearingAids.com.
---

Wireless Video Otoscope
Audio Optics, Old Tappan, NJ, introduces the SSM-22 Wireless Video Otoscope. It features one-button operation and 192-image storage. The SSM-22 is lightweight enough to carry in a pocket, or bring to a health fair. It transmits up to 100 feet from the base unit—even through walls. Use it with almost any capture device from monitors to printers. It is so versatile that it can be used with most video otoscope and computer systems just by plugging it in. The DPM-6 features wireless operation without the image storage. Optional accessories TP-10L wireless monitor or the USB-9 computer adapter is available. (201) 767-5431; www.audiooptics.com.
---

Advanced Features
Chicago-based Beltone Corporation's EDGE has advanced features that help solve the most common problems for hearing instrument wearers with high frequency hearing losses- occlusion, feedback and distortion. EDGE uses a virtually invisible sound tube to create an open fitting that helps eliminate occlusion. EDGE's Active Feedback Cancellation™ feature stops potential feedback while maintaining gain and its incredibly fast Rapid™ compression system reduces distortion. (800) 621-1275; www.beltone.com.
---

Acrylic Dispensing System
Henkel Corporation, Rocky Hill, Conn, has introduced its Loctite® Light Cure Adhesive Dispensing System for Tubing, equipment that rapidly and consistently applies a uniform coating of light cure acrylic adhesives to the outer diameter of tubing. The new system is designed for simple, one-handed operation. The equipment accommodates adhesives with viscosities as high as 1,500 cP, and parts from 2 mm to 6 mm in outer diameter. Maximum dispensing length is 8 mm. The design of the dispense system prevents light exposure during the dispense process. Easily interchangeable stainless steel bushings are available from 2 mm to 6 mm diameters to accommodate various tubing sizes. The unit's electric motor continuously recirculates adhesive through the dispensing bushing, eliminating the need for compressed air and ensuring adhesive availability. A separate transformer supplies power to the unit, minimizing its footprint and weight. (800) 323-5106; www.equipment.loctite.com.
---

Shooter's Protection
Electronic Shooters Protection, Brighton, Colo, offers the ESP-Digital, its state-of-the-art digital high-fidelity ITE hearing protectors for shooting enthusiasts. This digital technology enables sound to be processed using bits and bytes, which are noise free unlike analog circuitry. With an effective dynamic range of 95 db, and 16 kHz-bandwidth, the ESP-Digital offers low noise, while providing true high-fidelity audio processing without compromise. The difference to the shooter is comparable to hearing music played on a CD versus a cassette tape. Standard electronic hearing protectors shut down when excessive noise levels are detected, removing the shooter's ability to hear. All ESP amplifiers are designed to limit their output to 90 db without shutting down, leaving the shooter with their sense of hearing intact. This safety factor is relied upon by instructors and competition shooters who depend on being in touch with their students, fellow competitors, and surroundings. (800) 767-7791; www.espamerica.com.
---

Long Running Hearing Aid Batteries
Varta Microbattery Inc, White Plains, NY, offers power one hearing-aid batteries that feature quick activation, longer running times, easy insertion, and leak-proof operation. power one provides hearing aid batteries that deliver top performance under demanding environmental conditions, the highest usable voltage, and superior sound fidelity. (800) 468-2782; www.varta-microbattery.com.
---

Digital Hearing Solution
Rexton Inc, Plymouth, Minn, offers the Regatta 1, which features six bands, two channels, and three programmable memories. Regatta 1 is an efficient digital hearing solution that incorporates an easy-to-use guided fitting protocol for immediate wearer benefit. Other features include an adjustable crossover frequency control, microphone noise reduction, a programmable volume control, and power on delay. (800) 876-1141; www.rexton-online.com.
---

Hearing Aid Batteries
Dallas-based Sy Kessler Sales Inc, importer and master distributor of RENATA Swiss-made batteries, will feature the Renata Maratone new generation product, which will be launched at the upcoming AAA. According to Renata, the product is "designed for today's high tech digital hearing devices" and features a "new benchmark for high capacity." In addition, the company claims that "under moderate to high humidity conditions, performance is exceedingly remarkable and consistent for their current generation product." The Renata Maratone is associated with The SWATCH Group. Samples are available. Please visit us at AAA booth #805. (800) 527-0719; www.renata.com.
---

Hearing Screening Booth
Acoustic Systems, Austin, Tex, introduces the RE-125 hearing screening booth. Shipped preassembled, the RE-125 offers improved isolation and meets OSHA standards. The unit is easily moved through most office doors and is kept in stock for rapid delivery. Acoustic Systems is accredited by the National Voluntary Laboratory Accreditation Program (NVLAP) and submits its audiometric rooms and suites to regular testing. Factory-trained representatives help with selection and installation. (512) 444-1961; www.acousticsystems.com.
---

Digital Circuitry
General Hearing Instruments Inc, New Orleans, offers the Harmony® combination unit with digital circuitry. Harmony Digi® combines a stable, broadband noise sound generator with high fidelity amplification in one cosmetically appealing custom in-the-ear device. A manual volume control for the sound generator allows independent or simultaneous operation. The device is recommended for patients who experience tinnitus and/or hyperacusis in addition to hearing loss. It is available in an open-ear or vented design. (800) 824-3021; www.generalhearing.com.
---

Personal Wireless Listening
Westone Laboratories Inc, Colorado Springs, Colo, introduces Conversor®, a personal wireless FM assistive listening device that offers versatility to the user. The Conversor focuses on desired sounds—near or far away—filtering out unwanted background noise and enhancing sound level and clarity. Designed for use with T-coil equipped hearing instruments, cochlear implants, or binaural headsets, it enables easy listening and relaxed conversation anywhere the user happens to be—classroom, office, social gatherings, automobile, shopping, or home. Already in widespread use in Europe, Conversor is distributed exclusively in North America by Westone. (800) 525-5071; www.westone.com.
---

Physician Marketing Video
A video about a physician newsletter publishing service is being offered by the publishers of Hearing HealthCare News®, White Plains, NY. The 9-minute presentation, available on CD or VHS, describes how a physician newsletter can benefit an audiology practice. (800) 342-1643; www.hearinghealthnews.com.
---

Medical-Grade Silicone Swim Plugs
Perfect Seal, Wichita, Kan, offers Aqua-Tite swim plugs, which are reportedly made from medical-grade silicone. They are hypoallergenic and can be tinted to almost any color, or swirled up to three colors for the same price. Each plug comes with embedded handles, which are designed to make them easier to insert and remove. A connecting cord can also be ordered. (800) 311-9810.
---

Implant Batteries
Varta Microbattery Inc, White Plains, NY, has developed a new battery specifically for use with advanced cochlear implants. The power one p675 IMPLANT plus has been engineered in conjunction with industry leader Cochlear Corporation. Modern cochlear hearing devices need batteries that can supply high currents supported by high and stable voltage. The ability to sustain this heavy load demonstrates that power one p675 IMPLANT plus provides highest voltage level and extremely long running time under demanding conditions. Exceptional performance is achieved using superior cathode technology and optimized air diffusion in the cell design. Available exclusively from Cochlear Corporation at (800) 523-5798; www.cochlear.com.
---

Amplified Trimline Phone
ClearSounds Communications Inc, Burr Ridge, Ill, introduces the Liberty Phone, the ClearSounds 30T, a new amplified Trimline phone. It has three-level volume control with up to a 30 dB gain, has a visual ring indicator, and is wall mountable. It is hearing aid compatible and attractive in design, making this cost-effective phone an ideal phone for every household. One-year warranty. (800) 288-8303; www.hitec.com.
---

Wireless Video Otoscope
Audio Optics, Old Tappan, NJ, offers a wireless video Otoscope. The SSM-22 or DPM-6 is lightweight enough to carry in a pocket, or bring to a health fair. Both units broadcast up to 100 feet, while the SSM-22 has internal storage of up to 192 pictures. One button operation makes using the units easy and trouble free. Optional accessories TP-10L wireless monitor or the USB-9 computer adapter is available. (201) 767-5431; www.audiooptics.com.
---
Standard Test Sequence
Frye Electronics, Tigard, Ore, has announced the ANSI S3.22-03 Test Sequence will be available on the FONIX 7000 hearing aid test system in time for the AAA convention. (Although this standard has not yet been published by the Food and Drug Administration, the Hearing Industry Association soon expects action on it.) Among the changes from ANSI 1996 to 2003 are settings in compression settings in AGC aids. Frequency response curves are measured at 60 dB for all aids and the equivalent input noise measurement uses an input value of 50 dB. (Additional information on changes can be found at www.frye.com/products/analyzers/ansi96-03.html.) All 7000 units that have chosen the ANSI Option will get the 2003 test sequence free of charge. (Please visit us at AAA Booth #1805.) (800) 547-8209; www.frye.com.
---

New Product Line
In'Tech Industries Inc, Ramsey, Minn, a leading supplier of miniature plastic hearing aid components, introduces its new VTM™ product line. Services include providing high-quality, highly accurate, digitally created ear shell services and rapid manufacturing to hearing instrument manufacturers. Proven technology includes precision scanning, electronic detailing, and stereo-lithography services while offering multiple surface finishes and color options that can improve your customer satisfaction ratings. This service is now available to all hearing aid manufacturers. www.intech-ind.com.
---

Audio Repair Workstation
Kingwood Industrial Products Inc, Hackettstown, NJ, has introduced their redesigned Audio Repair Workstation with a new lower price. The unit offers everything the technician needs to build, repair, and modify aids. The workstation includes the workbench, grinder, splash hoods, dust collectors, vacuum pump with desiccator, and UV curing system. All items store neatly in the powder-coated workbench with plenty of storage left over for the technician's tools. Fluorescent lights keep the work area well illuminated and the bench top is stain resistant for easy cleanup. The entire workstation is powered through an easy to use control module designed to keep the unit as functional as possible. (908) 852-8655; www.kingwoodindustrial.com.
---

Integrated Audiological System
MedRx Inc™, Largo, Fla, offers the AVANT™, the next generation of completely integrated audiological systems. This patient intuitive system provides a complete NOAH™ compatible solution to diagnostic testing, fitting, and validating test results. The AVANT system features USB connectivity, therefore existing computers can be used. This unique user-friendly system is specifically designed to enhance the patient/practitioner relationship. (888) 392-1234; www.medrx-usa.com.
---

PC-Based Clinical Audiometer
Interacoustics, Eden Prairie, Minn, introduces the Equinox stand-alone unit, a PC-based, two-channel, clinical audiometer. Desktop or mounted in a sound booth, it connects from the hardware to your PC with just one cable to the USB. A better connection means fewer errors, and less time spent readjusting equipment. www.interacoustics.com. (800) 947-6334; www.interacoustics.com.
---