Super Dri-Aid
Hal-Hen, Garden City Park, NY, offers the Super Dri-Aid, which protects all types of hearing aids from extreme moisture. Super Dri-Aid utilizes molecular sieve pellets, which are physically and chemically different from silica gel crystals; they can last up to 3 months before having to be rejuvenated. Pellets can be recharged and used indefinitely and are ideal for use in home or office, or while traveling. The product can be used by dispensers to keep testing molds and tips free from moisture at all times. (800) 242-5436; www.halhen.com.
---

Audiology Survey
The Audiology Foundation of America (AFA), West Lafayette, Ind, recently completed its second annual AuD survey. About 400 audiologists responded. Audiologists who had an AuD degree were asked their primary reason for obtaining the degree and the benefits they perceived to have resulted from having an AuD degree. Among its findings, the survey measured the benefits of having an AuD degree, including an increase in status with patients, status with colleagues, self-image, marketability, referrals, and salary. (765) 743-6283; www.AuDfound.org.
---
Interest-Free Financing Plans
CareCredit®, Anaheim, Calif, offers 3-, 6-, and 12-month Interest Free Payment Plans to help more patients get treatment. The company's range of payment options allow patients the ability to choose the plan that fits in their budget. (800) 300-3046, ext 519; www.carecredit.com.
---

High-Fidelity Digital Hearing Aid
General Hearing Instruments, New Orleans, offers the Digi-K digital hearing instrument from Etymotic Research, which features a digital circuit that reaches 16,000 Hz. When combined with the Digital Electronic Damping of response peaks, the result is transparent amplification. The Digi-K features adjustable loudness in quiet and in loud in each channel, and cross-over frequency adjustments for all four channels. The Digi-K digital is a multi-channel, multi-memory programmable that operates in conjunction with NOAH or as a stand-alone platform. Quick programming is available using the auto-fit mode. GHI offers the high-fidelity Digi-K in a traditional acrylic shell or in the optimum format, with GHI's Soft Touch soft-solid body. (800) 824-3021; www.generalhearing.com.
---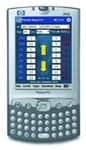 Practice Management Software
Aegis Group, Portland, Ore, recently released Sycle for beta testing. The full-service hearing practice solution handles daily scheduling, management, and marketing reports in real time. Sycle's features include: central online appointment setting; time-automated, customized patient sales and communication direct mail; easy setup and information importation from existing data; daily follow-up call lists; lead tracking ability from initial contact to final sale; and the ability to market manufacturer offers directly to patients or prospects via opt-in marketing programs. (503) 572-6391; [email protected].
---

Soft-Solid Shell Instrument
Interton/AHS, Minneapolis, offers SilFlex Express, a 100% digital hearing instrument built around the company's Staris circuit. The instrument can serve as a trial aid for the patient, a loaner, or a product the patient can walk away with. The SilFlex Express features a flexible shell material that allows it to be instantly fitted to the patient. The flexibility of the material allows the aid to flex in the ear during jaw movement, keeping it from shifting out of position. Company tests indicate the material has improved the comfort of the aid as well. (800) 247-4741; www.interton-us.com.
---

ITE Push Button Switch
SonionMicrotronic, Minnetonka, Minn, offers the PB 100, a push button switch for use in ITE hearing instruments. The PB 100 has a diameter of 1.9 mm and is 1.4 mm in length. At almost half the area of the existing push button PB 95, the PB 100 is a step forward in the continuing miniaturization at SonionMicrotronic. (952) 543-8300; www.sonion.com.
---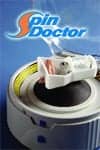 Hearing Aid Mobile Phone Accessory
Audex Inc, Longview, Tex, offers the CHAAMP, a mobile phone accessory designed for hearing-impaired and normal hearing people. The snap-on accessory is compatible with any Nokia 5100, 6100, or 7100 series cell phones. The accessory eliminates the interference that some digital cell phones cause in hearing aids. The device is also useful in difficult listening environments, such as construction and transportation, when a cell phone that provides higher speaker and ringing volumes is needed. In addition to its compatibility with hearing aids, additional features of the CHAAMP include background noise suppression, a high-quality speaker for improved sound, a recorder function for online recording of calls and playback capability, and a flashing light indicator for incoming calls. (800) 237-0716; www.audex.com.
---

Infant Eartips
E-A-R Auditory Systems, Indianapolis, offers two sizes of infant eartips for use with the E-A-RTONE® 3A or 5A Insert Earphone. These disposable PVC tips, packaged in bags of 20 each, are available in both 3.5-mm and 4-mm canal sizes. Using the same stem as the E-A-RLINK™ 3A/3B/3C foam couplers, they will allow insert earphones to be used for subjective and objective pediatric testing in cases where the small E-A-RLINK 3B beige foam tips are too large to insert into an infant's ear canal. (317) 692-6550; www.aearo.com.
---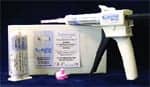 Digital Line Designed for Power
Phonak Hearing Systems, Warrenville, Ill, offers the Supero™, a digital line specifically designed for power applications. Digital MultiMode Signal Processing (dMSP) provides a choice of signal processing strategies to suit the individual wearer. The most appropriate strategy of the three available is selected automatically, based on the audiological data. For the fitter, this represents the ideal combination of competent guidance and freedom of choice. Power Dynamic Control and multi-channel Power Output Shaping make maximum use of the existing dynamic range where reserve hearing can be limited while ensuring comfort from loud inputs. The unit can have up to three hearing programs and a dual feedback control. (800) 777-7333; www.phonak-us.com.
---
Instant Earmold Manufacturing
Insta-Mold Products Inc, Oaks, Pa, offers the Insta-Mold process. The process allows custom swimmolds, noise protectors, earmolds, and communication devices to be made on location, reportedly in minutes. According to the company, patients receive finished molds the same day, because the original impression becomes the finished product. The process allows the hearing health care professional to insert tubing, acoustic filters, adapter rings, and core holes; vent and modify molds; apply silicone coatings; add handles and cords; offer floatability in a variety of skin and neon colors, and swirl multi-color plugs. (800) 523-4081; www.instamold.com.
---

Acoustic Impedance/Microprocessor Audiometer
Micro Audiometrics, Murphy, NC, introduces the Earscan® middle-ear analyzer and pure tone audiometer. According to the company, the device is lightweight, durable, and affordable; performs an acoustic impedance test in 1 or 3 seconds, and can test ipsilateral reflexes. It reportedly presents signals from 250 through 8K, at 0 to 90 dB in a pulsed or continuous mode, and can test automatically. The Earscan comes complete with the audiometric headset, impedance probe, eartips, and a limited 3-year warranty. The first factory calibration is free. (800) 729-9509; www.microaud.com.
---
Audiology Seminars
Audina Hearing Instruments Inc, Casselberry, Fla, offers its third annual slate of National Seminars. Attendees of the seminars can earn CEUs and have the opportunity to discuss recognition and enhancement of hearing health care issues. The seminars approved by IHS and the American Academy of Audiology; and may have state approval as well. Seminar locations include North Carolina, Illinois, Pennsylvania, Ohio, Washington, Kansas, Arizona, California, and Florida. www.audina.net/seminar. (407) 331-0077; www.audina.net.
---

Amplified Telecoils
Microtronic US Inc, Minnetonka, Minn, offers its Active Telecoil series equipped with a CMOS amplifier TA20. The telecoil offers EMI noise suppression and frequency response that decreases the sensitivity for spurious electromagnetic fields in the audio range of 50-60 Hz. The response also resembles the microphone response, which enables the hearing instrument designer to fulfill the requirements from the NSH Standard. (952) 543-8300; www.microtronic.org.
---

Digital Hearing Instruments
Intrason, Choisy, France, announces the launch of Digison, the company's new family of digital products, which use an algorithm that was reportedly developed in cooperation with the French National Center of Scientific Research. Features include: level dependent compression, which is designed to independently adjust each channel in the soft and loud sound ranges as well as the speech level; the Speech Optimization System (S.O.S®), a noise reduction algorithm that uses 32 channels to reportedly improve speech recognition in noisy environments; instant output compression, which is designed to ensure protection against loud noises without distortion; and fast transient compression, which reduces the gain of sudden, harsh sound. They are available in all models from CIC to BTE, and in power and multi-directional versions. United Hearing Systems (UHS) is the distributor of the instruments in the United States. (33) 1-48-53-59-00; www.intrason.com.
---

Fast-Drying Cements
Hocks Hearing Healthcare Products Cements, Portland, Ore, offers three fast-drying cements in acrylic, vinyl, and acrylic. Each cement provides a specific use; acrylic and vinyl are used on earmolds, and silicone is used on earmolds and soft materials. Hocks Cements have been used by hearing aid professionals for years. Hocks guarantees high quality and competitive pricing. (800) 654-6257; www.hocks.com.
---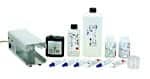 Balance Center Software
Micromedical Technologies, Chatham, Ill, offers Version 9 software for Windows. Version 9 adds System 2000 Rotational Chair and Balance Quest Dynamic Posturography as a fully integrated Balance Center software that includes VisualEyes VNG and VORTEQ/DVAT. Version 9 complies with ANSI 3.45 Testing Basic Vestibular Function and HL-7 patient information networking. (800) 334-4154; www.micromedical.com.
---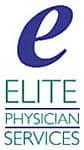 Hearing Screening Booth
Acoustic Systems, Austin, Tex, introduces the RE-125 hearing screening booth. Shipped preassembled, the RE-125 offers improved isolation and meets OSHA standards. The unit is easily moved through most office doors and is kept in stock for rapid delivery. Acoustic Sys-tems is accredited by the National Voluntary Laboratory Accreditation Program (NVLAP) and submits its audiometric rooms and suites to regular testing. Factory-trained representatives help with selection and installation. (512) 444-1961; www.acousticsystems.com.
---
Screening Audiometer
Eckstein Bros Inc, Hawthorne, Calif, offers the Tetra Tone II™, a compact portable hearing screening instrument for general testing. The unit features a microprocessor, push-button operation, four intensity levels, low battery indicator, auto power shut-off, and memory recall. The TetraTone is guaranteed for one ear and meets ANSI requirements. (323) 772-6113; [email protected].
---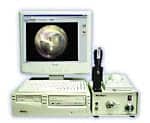 Amplified Cordless Phone
HITEC Group International Inc, Burr Ridge, Ill, introduces its new 900MHz amplified cordless phone with caller ID. Amplified up to 30 dB, the phone also has a headset jack for use with an optional under-the-chin headset, providing hands-free operation. Hearing-aid compatible, the phone provides excellent volume and clarity in noisy situations and long-range communications, according to the company. (800) 288-8303; www.hitec.com.
---
Live Speech Mapping System
Seminole, Fla-based MedRx Inc offers the OtoMaster LS™, a new easy-to-use fitting system. The compact system uses live speech mapping (LSM) featuring directional microphone effects, compression features, and multiple memories, and reduces the need for postfitting follow-ups. In addition, the OtoMaster has a hearing loss simulator, hearing application simulator, video otoscopy, and tympanometry modules. The unit can operate with NOAH™. (888) 392-1234; www.medrx-usa.com.
---
Digital Power BTE
Starkey Laboratories, Eden Prairie, Minn, announces the release of the A675 GEMINI Digital Power BTE. The multichannel unit features seven independent frequency bands, and offers a peak OSPL90 of 134 dB SPL and peak FOG of 72 dB. (800) 328-8602; www.starkey.com.
---
Loop Amplifier
HARC® Mercantile Ltd, Kalamazoo, Mich, offers the Echo-MegaLoop. "Loop" a room, office, or meeting place with the induction wire. Connect the amplifier to TV, radio, or stereo system; use the microphone to pick up room sounds and telephone or doorbell. Use hearing aids in the T-coil position to hear via induction. The unit is easy to set up, no special tools are needed. It features a small, compact size; line input gain control; AGC technology that suppresses any sudden loud noises; and volume and tone controls; and includes about 100 feet of loop wire. (800) 445-9968; www.hacofamerica.com.
---
Impression Material
Mid-States Laboratories Inc, Wichita, Kan, offers its line of impression material, Yellow Stuff™. The product is available in three formulas: oil-free Yellow Stuff; Yellow Stuff II™, with oil added comfort and easy removal, and Yellow Stuff III™, made with a new "in-between" formula that allows removal ease with fewer oil-related manufacturing problems. (800) 247-3669; www.mid-stateslabs.com.
---
Digital Hearing Instrument
Oticon Inc, Denmark, offers the Adapto, a digital instrument that addresses the most prevalent user challenges of poor speech understanding, feedback, and occlusion. The unit features VoiceFinder™ , a combined speech detection and comfort system to maximize speech understanding; OpenEar Acoustics™, a dynamic feedback cancellation system that allows for larger vents to virtually eliminate occlusion; and Client-Focused Fitting™, an individualized hearing solution that incorporates the user's lifestyle and hearing aid experience. Adapto also features a broad range of styles, multiple programs, and directionality. (800) 227-3921; www.oticon.com.
---
Web Site Unveiled
Ear Technology Corporation, Johnson City, Tenn, has unveiled its new Web site. The site has been designed to provide greater ease of use by both consumers and professionals, and will enable visitors to download technical and product information, promotional literature, and graphics suitable for use in newsletters and advertising. (800) 327-8547; www.dryandstore.com.
---
Office Management System
Siemens Hearing Solutions, Piscataway, NJ, offers the Practice Navigator™ FirstStep™ edition, a free office management software system for hearing health care professionals. FirstStep belongs to the Siemens Practice Navigator family of office management software systems. Designed to enhance the way a hearing health care practice is run, FirstStep offers many of the basic features found in the Practice Navigator Professional edition. It includes a new, easy-to-use, electronic, custom products order form, which ensures that the information entered in the form is valid by allowing hearing health care professionals to choose only from the available options. When the order form is printed, it also includes a bar code that contains all the order information. Then, when that order form is received at a Siemens production facility, the information is simply scanned and is instantly entered into the production system. (800) 333-9083; www.siemens-hearing.com.
---
Enhanced Digital Hearing
Rexton Inc, Plymouth, Minn, has released the Rexton 3D Ultra, an enhanced version of the Rexton 3D. The Rexton 3D Ultra incorporates a three-channel, six-band processing system that features as many as three independently programmable memories for maximum fitting control. In addition to the parameter assistant fine-tuning option, the unit includes the Optifit programming feature and Timeloop compression system, which assist hearing professionals in efficiently and effectively adjusting the Rexton 3D Ultra. Other features include six-band sensitive voice processing and frequency response shaping, microphone noise reduction, extended directional microphone programming options, power-on delay, as well as low battery and memory alert tones. Rexton 3D Ultra maintains the same quality and flexibility of Rexton 3D, while enhancing software functionality, resulting in an extremely sophisticated digital circuit that can be adapted to almost any lifestyle or hearing situation. (800) 876-1141; www.rexton.com.
---
Tinnitus Treatment
E.A.R. Inc, Boulder, Colo, introduces RingSTOP™, an all-natural product for people suffering from tinnitus. RingSTOP™ is a homeopathic formula that includes herbal extracts, amino acids, antioxidants, and vitamins that have been reported to reduce the symptoms of tinnitus, for which there is no known cure. (800) 525-2690; www.earinc.com ; www.freehearingtest.com ; www.freevisiontest.com.
---
Marketing Specialists
Open House Specialists (OHS) America, Beauford, SC, offers advertising, dealer participation, sales specialists, and no-risk guarantees to increase sales. The program pays for local advertising to mobilize the market, brings hearing instrument sales specialists to the dealer's office, and provides a higher client retention rate. (866) 624-8100; www.ohsamerica.com.
---
Swiss-Made Batteries
Dallas-based Sy Kessler Sales Inc imports and distributes Renata Swiss-made batteries. A subsidiary of The Swatch Group watch company, Renata features Zinc-Air hearing aid batteries that are noted for their high performance and longevity. Private label is available. (800) 527-0719; www.sykessler.com.
---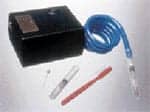 Cerumen Protection System
Starkey Laboratories, Eden Prairie, Minn, introduces the Waxceptor™, a cerumen protection system with disposable wax guards. The wax guards help prevent earwax accumulation in the hearing aid receiver, a leading cause of hearing aid repair and patient dissatisfaction. Waxceptor wax guards are quickly and easily inserted utilizing the customized removal tool. Each kit contains five wax guards and does not alter the hearing aid's frequency response, gain, or output. Waxceptor kits are free of charge and include two complete wax guard packs and an insertion and removal tool. (800) 328-8602; www.starkey.com.
---
Stereo Infrared Listening System
Manufactured by Canada-based ELT Group, the Audiolink II+ is distributed by Connections Unlimited, West Palm Beach, Fla. Audiolink II+ is an audiology grade infrared listening system (in stereo or mono) that works with any TV. The device is compatible with most 95 and 250 kHz ALD systems, like the type used in theaters, cinemas, churches, and museums, and features an auto power switch, individual ear tone control, balance control, 115 dB maximum SPL, two rechargeable NiMh batteries, a TV microphone, and a 2-year warranty. (800) 286-3481; www.eltgroup.com.
---
Free Online Hearing Test
FreeHearingTest.com, an online resource for hearing-related products and services, also offers an online hearing test. While encouraging regular audiometric testing by certified medical or audiological professionals, the site is a compilation of hearing health care resources and information. Visitors will find the database of worldwide hearing health care professionals particularly useful, according to the company. Practices may be included in the database by completing the registration form on the site. (800) 525-2690; www.freehearingtest.com.
---

UV Cure Equipment
Lightning Enterprises, Limington, Me, offers the Dual-Lite UV Cure Unit. Specifically designed for hearing aid repair and modification, Dual-Lite utilizes two 9-watt UV lamps and a mirrored interior, which can be cleaned or replaced. It has a footprint measuring just 73¼4" x 4" x 33¼8", and is constructed of durable plastic. (877) 546-1797; www.lightning-enterprises.com.
---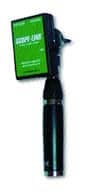 Audiology Scholarships
The Audiology Foundation of America (AFA), West Lafayette, Ind, has awarded $40,000 to the AuD programs at Arizona School of Health Sciences and the School of Audiology at the Pennsylvania College of Optometry to endow student scholarship award funds in perpetuity. Criteria for the AFA-endowed scholarship include academic ranking within the top fifth of the class, completing an essay on the meaning of professionalism, and demonstrating a commitment to professional organizations. (765) 743-6283; www.audfound.org.
---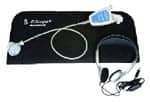 Interest-Free Financing
Elite Physician Services, Chattanooga, Tenn, offers the Hearing Payment Plan™, which it recently enhanced to include a 90-day same as cash feature. In addition, Elite continues to offer payment plans of up to 60 months. Along with patient financing, Elite offers credit card processing to health care providers. The processing program can be used for all major credit cards with processing rates as low as 1.599%. A complimentary comparison of a provider's existing processing program to Elite's program is available upon request. Special features include free application, setup, and programming. (877) 354-8337.
---

Wireless Patient Response System
Pehratek Products, Chanhassen, Minn, offers the PATIENT-LINK wireless patient response system, a wireless alternative to standard wired patient response buttons that tangle and limit freedom in small sound rooms or for people in wheelchairs. The PATIENT-LINK can be added to most audiometric testing systems that have a built-in patient response light system. To upgrade the current wired patient response to a wireless version, the receiver just needs to be plugged into the audiometer jack. The lighted handheld unit is lightweight and features a large push button with LED that lights up when pressed to give the patient feedback during the test procedure. (952) 470-9063; www.pehratek.com.
---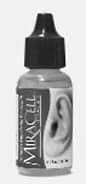 Promotional Mirrors
Eara Advertising Resources, Los Angeles, offers a variety of advertising and corporate gifts and promotional items. Eara features customized gift mirrors in an array of shapes and sizes. Sized from 1 inch to 12 inches, the mirrors are priced from .75 to 12.85 cents per piece, and can be printed with company information on the surface. Additional items available through the company include clocks, watches, frames, pens, awards, key holders, paperweights, and bar sets. The first 10 emails received with "mirror" in the subject line will receive a free promotional package. Limit one per customer. Mailing information must be included in the email. (800) 422-EARA; [email protected].
---

Portable OAE & ABR Tester
The GSI AUDIOscreener by Grason-Stadler, Madison, Wis, is a portable, computer-independent, handheld device that combines evoked otoacoustic emissions (OAE) and auditory brainstem response (ABR) tests for advanced, reliable, and simple newborn hearing screening. (800) 700-2282; www.newbornhearing.com.
---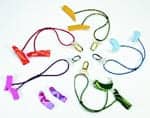 Hearing Aid Battery Tester
S & S Laser, New Port Richey, Fla, offers an affordable and effective pocket-size battery tester. It features a swing-out battery storage drawer, and can test all common battery sizes (including 675, 13, 312, 10, and 5A). (800) 934-6815.
---

True To Life Sound Processing
Unitron Hearing, Plymouth, Minn, offers the Axiom by Argosy. Featuring SNR enhancement, the Axiom has true to life sound processing. It adapts to each listening situation. The unit can be upgraded using computer software. (800) 888-8882; www.unitronhearing.com.
---

Assistive Device
Sense-Sonic Ltd, Macclesfield, Cheshire, England, offers the Conversor™, a compact and portable wireless assistive device. The Conversor consists of a dual microphone design combined with stable FM technology to improve sound quality. The unit can be used in tandem with most existing hearing aids via T-coil. The Conversor improves and focuses sound for those suffering from mild to severe hearing loss. The US distributor for the Conversor is the Long Island, NY-based Hal-Hen Company Inc, which will also provide technical and customer support. Hal-Hen: (800) 242-5436; www.halhen.com; or Sense-Sonic: +44 (0) 1625 443333; www.sense-sonic.com.
---

Digital BTE Instruments
Phonak Hearing Systems, Warrenville, Ill, offers the Aero 211 and Aero 211 AZ digital BTE instruments. Both instruments are FM compatible, offering the best possible sound quality and speech intelligibility in challenging acoustic environments. The Aero BTE instruments feature a specially designed TacTronic switch and a hook with a protective function. Each Aero instrument is essentially three instruments in one as digital Multimode Signal Processing (dMSP) offers a choice of three individual signal processing strategies to link to a selection of three different hearing programs. The Aero digital Noise Canceler (dNC) further enhances wearer comfort by suppressing disturbing noise across 15 channels. In the Aero 211 AZ, this is complemented by "AudioZoom," which uses intelligent directional technology to amplify front signals and to reduce noise for better speech understanding. (800) 777-7333; www.phonak-us.com.
---

Digital Family
Magnatone Corporation, Casselberry, Fla, offers the TruVoice® 100% digital family of products. The TruVoice features 1, 2, or 4 channel programming. TruVoice 100% digitals are customizable, featuring a manual VC, tunable low battery signal, scalable Notch Filter, and adjustable expansion with the option of a programmable T-Coil. TruVoice is NOAH compatible, and uses DigiPro6 software. (800) 327-5159; www.magnatone.com.
---

High-Power Digital BTEs
Interton/AHS, Minneapolis, offers two high-power digital BTEs with 100% DSP. The Mega Power EVO is a three-channel instrument with 14 frequency bands (seven of which are adjustable). The Mega Power Staris is a two-channel instrument with nine frequency bands (two of which are adjustable). Both feature WDRC and wide-range AGCo, and have peak output of 136 dB with 83 dB of gain. The battery drain is less than 0.8 mA. Both models also feature Interton/AHS's Speech Management System that instantly analyzes the time structure of the signal and reduces gain in the nonspeech channels. (800) 247-4741; www.interton-us.com.
---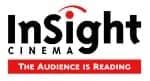 Listening Pad
Pehratek Products, Chanhassen, Minn, offers the CELL-U-HEAR listening pad, designed for hearing aid wearers who use cell phones. The design of the pad reportedly directs sound into the listener's ear to reduce feedback and improve comfort while talking on a cell phone. It comes with two different-sized pads to accommodate most cell phones. Soiled or damaged pads are easy to remove and replace. (952) 470-9063; www.pehratek.com.
---

Soft-Solid Shell Material
Interton/AHS, Minneapolis, offers SilFlex, a soft-solid shell material for custom fit hearing aids that replaces the hard acrylic shell. Field trial data indicate improved patient satisfaction over identical aids using traditional hard-shell materials. The SilFlex shell body creates an improved acoustical seal that helps minimize feedback and distortion. The flexibility of SilFlex allows the aid to flex in the ear during jaw movement rather than shift out of position. (800) 247-4741; www.interton-us.com.
---

Patient Presentation Chart
CareCredit®, Anaheim, Calif, offers a Patient Presentation Chart, which is designed to enhance the presentation of a practice's payment plan options. Developed with the direction and advice from both top consultants and CareCredit practices, this powerful presentation chart helps increase treatment acceptance by helping patients manage fees. The professionally designed, laminated Patient Presentation Chart walks the patient through their financial options, including the CareCredit program. Monthly payment examples are provided in simple-to-understand bullet points and visual graphs. (800) 300-3046, ext 519; www.carecredit.com.
---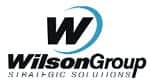 Workstation Upgrade Kits
Lightning Enterprises, Limington, Me, offers Workstation Upgrade Kits, which transform any existing bench or table into a workstation or repair laboratory by providing the equipment and control module needed to set up an efficient work space. Workstation Kits include a vacuum pump system, UV Cure Unit, Desiccator Chamber, and control module, as well as tubings and accessories. There are several kits to choose from, depending on equipment needs. Complete workstations are also available. (877) 546-1797; www.lightning-enterprises.com.
---

Testing Stethoset
Hal-Hen, Garden City Park, NY, offers the Testing Stethoset, which can be used by dispensers, clinicians, teachers, parents, and repair/service centers for testing and the adjustment of hearing instruments. The Testing Stethoset can be used to check all types of hearing aids: body type, BTE, ITE, or CIC to indicate whether the hearing aid signal is weak or distorted. (800) 242-5436; www.halhen.com.
---

Digital Microphone
#SonionMicrotronic, Minnetonka, Minn, offers the 7446 digital microphone. This microphone is a combination of the 9000 series cartridge, the industry's workhorse, and the latest in A/D converter ASIC design. The output signal from the 7446 is an unformatted serial digital bit stream. The microphone also features EMI suppression and compatibility with digital/DSP systems and the data stream. The size of the microphone is equal to the 9000 series. For the electrical connections, only one extra lead (clock) is required. (952) 543-8300; www.sonion.com.
---

Programmable Hearing Aid
Oticon Inc, Somerset, NJ, offers Swift, a programmable hearing aid. The instrument is reliable, has good sound quality, and is easy to operate. Swift is programmed using OtiSet 5.0 or the portable handheld device EasyFit—providing fine-tuning capabilities more advanced than other similar instruments. With a complete family of instruments from canal custom to BTE, Swift offers a comprehensive solution to meet the needs of clients. Swift's circuitry design makes it an ultra-reliable choice that reduces the number of repairs and improves customer satisfaction. (800) 526-3921; www.oticonus.com.
---

Promotional Sport Shirts
Eara Advertising Resources, Los Angeles, offers an array of advertising gift items. Eara has knit sport shirts in a variety of colors, t-shirts, hats, socks, visors, tank tops, bags, golf items, and baseball caps. Either stock art or customized logos can be imprinted on the wearables. The first 10 emails received with "Sport Shirts" in the subject line will receive a free promotional package. Include mailing information in the email. Limit one per customer. (800) 422-EARA; [email protected].
---

BTE With User-Adjustable Volume Control
Phonak Hearing Systems, Warrenville, Ill, offers the MicroEar™ FM receiver. The device was developed especially for those with normal hearing or minimal hearing loss who require an enhanced signal-to-noise ratio. The MicroEar receiver has two standard volume controls. A manual volume control is located on the back of the BTE case. The wearer can easily adjust the gain up and down to a level that is comfortable. There is also an internal gain setting that the professional can use to restrict the volume range. As with all Phonak FM receivers, the MicroEar is compatible with all FM transmitters, including the Campus S™ synthesized FM transmitter. (800) 777-7333; www.phonak-us.com.
---

Auditory-Visual Training Course
Sensimetrics Corporation, Somerville, Mass, offers Seeing and Hearing Speech: Lessons in Lipreading and Listening, an interactive computer-based training program in auditory-visual communication for people with hearing loss. The program presents the basic cues for lipreading and auditory-visual integration in structured lessons using high-quality recordings of isolated words, phrases, and sentences. The program provides the user with practice in combining visual and auditory signals to better understand speech. The 118 lessons are presented in four groups: vowels; consonants; stress, intonation, and length; and everyday communication. Each lesson consists of a set of six to 12 utterances that can be presented either in practice mode or in test mode, selectable by the user. Program features include storage and display of test results from multiple users, optional slow motion video presentation, audio and video switches for sound-only or video-only presentation, and additive noise to control the quality of auditory cues. (617) 625-0600, [email protected], www.seeingspeech.com.
---

Balance Assessment
Micromedical Technologies, Chatham, Ill, offers Balance Quest Computerized Dynamic Posturography. The Balance Quest platform is designed to float on a spring suspension allowing a freedom that more accurately mimics natural conditions that disturb proprioceptive information. Balance Quest assesses balance function and fall risk through sensory organization and limits of stability testing. Vestibular rehabilitation and balance retraining therapy should include protocols on the Balance Quest that are custom designed for each patient to obtain the most positive functional outcome. (800) 334-4154; www.micromedical.com.
---

3D Digital Hearing Aid
GN ReSound, Bloomington, Minn, offer the Canta7 digital product line The Canta7 product line includes 100% digital signal processing, digital cochlea dynamics including "Power Fit" audiogram plus fitting algorithm, a digital dynamic directionality system, digital feedback suppression that avoids feedback without reducing gain, and up to four environmental programs including programmable telecoils. It is available in all models from Power BTE to CIC. (800) 248-4327; www.gnresound.com.
---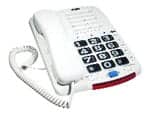 Ultrasonic Cleaning Solution
Hocks Hearing Healthcare Products, Portland, Ore, is reintroducing its Ultrasonic Cleaning Solution to the market. The new purple-colored formula is odorless and safely cleans, disinfects, sanitizes, and deodorizes. It is safe to use on instruments, probe tips, or earmolds and is highly concentrated—diluting 15 to 1. Ultrasonic Cleaning Solution is available at the same price as the original formula. (800) 654-6257; www.hocks.com.
---

Wireless Infrared Listening System
HITEC Group International Inc, Burr Ridge, Ill, offers ClearSounds II Wireless Infrared Hearing System. The cordless headset features stereo and mono capacity sound, as well as adjustable left and right tone and balance control, for individual TV or music listening. Hearing aid compatible, the product operates at 2.3 MHz, and has rechargeable batteries, which automatically recharge when the headset rests in its transmitter cradle. (800) 288-8303; www.hitec.com.
---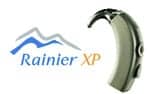 Pre-Wired Faceplate Kits
Puretone Ltd, Rochester, Kent, England, offers Pre-Wired Faceplate Kits for worldwide distribution. The faceplate kits are available in all battery types and nine amplifier types including the company's ESPII digitally programmable range. Kits can be made to customer specifications for quantity orders. 44 (0) 1634 719427; www.puretone.net.
---

Handheld Screening Audiometer
The DSP Pure Tone Audiometer® from Micro Audiometrics Corp, Murphy, NC, is a 10-ounce, battery-operated, handheld audiometer. Signals can reportedly be presented in a pulsed or continuous mode, pure tone or warble, and from 250 through 8,000 Hz at levels from -10 to 80 dB, according to the company. The audiometer also contains an Automatic Sequencing™ function, which is designed to enable a screening test to be conducted without operator intervention. It comes with headset, batteries, carrying case, and a limited 3-year warranty. (800) 729-9509; www.microaud.com.
---

Fitting Software
Audina Hearing Instruments Inc, Casselberry, Fla, offers ezFit. The software application features include an improved patient database, the ability to import previously saved settings into a hearing aid, new Autofit selections, the ability to back up and restore the patient database, a new help section, a preset adjustment menu for ease in troubles hooting a fitting, and a revised section for utilities such as price menus, and order forms. (407) 331-0077; www.audina.net.
---

Pediatric Hearing Screener
Eckstein Bros Inc, Hawthorne, Calif, offers the Noise Stik II™ Model EB-23, a hearing screener for subjective testing of infants, toddlers, and older persons. The unit features an ultracompact slimline microprocessor design, audio output of warbled sine waves of four frequencies, regulated power supply with low batter indicator, color-coded push-button operation. In addition, the Noise Stik automatically presents a 2-second tone or can be adjusted to longer tone presentations such as 3, 4, or 5 seconds. Audio output can also be switched to a continuous tone whenever the instrument is to be put into calibration mode. (323) 772-6113; [email protected].
---

Directional BTE
Intrason, Choisy, France, announces the launch of the Digison 621MD, a digital directional BTE. The instrument's directional algorithm was reportedly developed in cooperation with researchers at the French National Center of Scientific Research. It allows the user to switch from omni-directional to multi-directional, which, when combined with the company's Speech Optimization System (S.O.S.®), a 32-channel noise reduction algorithm, enhances speech recognition in noisy environments, according to the company. Distributed in the United States by United Hearing Systems. (33) 1-48-53-59-00; www.intrason.com.
---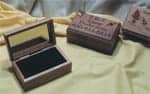 Impression Materials
Magnatone Corpora-tion, Casselberry, Fla, offers CopyCast™ and SunCast™ silicone impression materials and application syringes. Both impression compounds can be used for CIC impressions. CopyCast is designed specifically for use with cartridge impression guns—it flows easily with minimum pressure and cures quickly in the ear, leaving no oil or residue. SunCast is available with two dosing spoons for easy use with a silicone syringe. The compound leaves no messy residue and does not shrink or irritate the skin. Additional products available through Magnatone include Powder & Liquid impression material, Oto-blocks, and alcohol wipes. (800) 327- 5159; www.magnatone.com.
---

Amplified Stethoscope
Oaktree Products Inc, Chesterfield, Mo, carries a full line of amplified stethoscopes, including the Hewlett Packard Stethos electronic stethoscope, which reportedly utilizes state-of-the-art stethoscope technology. According to the company, the product will help hearing-impaired physicians and nurses. The company also carries the E-scope electronic stethoscope, which utilizes a headset and can be worn with hearing aids. (800) 347-1960; www.oaktreeproducts.com.
---

Lightweight BTEs
Interton/AHS, Minneapolis, offers two small, lightweight instruments for traditional fitting solutions in moderate to severe hearing losses. The Suprema 47 is an AGCo BTE generating 126/54 132/54 peak output and gain. The Suprema 48 utilizes push-pull circuitry producing 132/54 peak output and gain. Both come in a compact, anatomically contoured case that features corrosion-resistant gold-plated or stainless steel switch and battery contacts. These instruments of German design use lightweight components that facilitate a more comfortable fit. (800) 247-4741; www.interton-us.com.
---

Specialized Earmolds
Microsonic Inc, Ambridge, Pa, announces an expanded line of specialized earmolds for people who use personal listening devices. Most recently, the company added a custom earmold that fits over the standard earpiece of a cell phone, delivering a clear signal and secure fit. Among other specialized custom earmolds manufactured by the company are CD/Mp3 player earmolds, professional broadcast earmolds, musician earmolds, pilot earmolds, and medical earmolds, such as stethoscope earmolds. (800) 523-7672; www.earmolds.com.
---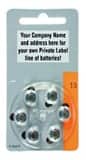 Intuitive Digital Instruments
Siemens Hearing Solutions introduces the TRIANO™ line of intuitively digital instruments, available in models ranging from micro CIC through super power BTE. The TRIANO 3 BTE is the only hearing instrument that features the TriMic™, three-microphone directional system. (800) 766-4500; www.siemens-hearing.com.
---

Intelligent Noise Reduction
Unitron Hearing, Plymouth, Minn, offers the Nexus. The unit features intelligent noise reduction, a digital dual-directional microphone, multi-memory, and upgrade capability. The Nexus has frequency shaping through 15 bands, grouped into nine independent channels, and features adaptive, intelligent narrowband noise suppression. The I/O curve can be sculpted to control expansion, dynamic range compression, unity gain, and compression limiting. (800) 888-8882; www.unitronhearing.com.
---

TCST Testing
St Louis-based AUDiTEC™ announces the pending release of the Time Compressed Sentence Test (TCST), which measures simple, declarative sentences compressed 40% and 60%, which is believed to be more effective than compressing single words. Data on the TCST is being gathered at several beta sites, which will be released in the near future. In addition, Spanish language and British English versions of the TCST are being prepared. (800) 669-9065; www.auditec.com.
---

Silicone Impression Materials
Insta-Mold Products Inc, Oaks, Pa, offers Dur-A-Sil Equal silicone impression materials, reportedly formulated with deep ear impression-taking procedures in mind. With a durometer hardness of 20-22 Shore A, the impression materials are designed to be easier to remove from the bony portion of the ear canal with less irritation to the ear. The material also has a low viscosity, creating less pressure and less distortion of the ear canal for more accurate impressions with no sag or shrinkage. The product is currently available in economy-size kits, premeasured "mini-paks," and will soon be available in a cartridge system. (800) 523-4081; www.instamold.com.
---

Full-Color Catalog Available
Great Lakes Earmold Laboratory Inc, Cleveland, offers its updated 2002 catalog. The new catalog features descriptions and full-color images of more than 300 hearing health care products, including impression materials, syringes, mixing accessories, build-up materials, tubing, ear blocks, glues and cements, otoscopes and earlights, connectors, ear hooks, dampers, vacuum systems, grinding and polishing supplies, creams and drops, cleaners and disinfectants, ITE and ITC accessories, counter items, batteries and testers, listeners, and hearing aid dehumidifiers and dryers. (800) 842-8184; www.greatlakesearmold.com.
---

Personal Amplifier
Effective Communication Solutions Inc, Independence, Ky, offers the PockeTalker PRO, personal amplifier, from Williams Sound Corp. The durable, compact system features large, easy-to-use volume control with "ON" light indicator, and up to 100 hours of use. The unit operates on two AA batteries. Internal tone and gain controls allow audiologists additional performance flexibility. PockeTalker PRO comes with batteries, microphone extension cord, carrying case, choice of listening option, and a 5-year warranty. (800) 838-1649; www.beyondhearingaids.com.
---

Programming Software
United Hearing Systems Inc, Central Village, Conn, has announced the release of Audio Gallery 3.0 Program-ming Software. This software revision features two new circuits in the Paradigm Programmable line. PDO-II is an AGC-o Class D with multi-memory and five adjustable functions. PDK is a WDRC Class D with a unique High Hz Boost function for true broadband performance. The high performance PDK is higher in fidelity than many digitals. A multi-directional option is available in both products. (800) 835-2001;