ADVOCACY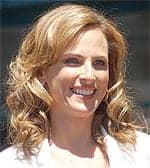 Marlee Matlin
Marlee Matlin Raises $986,000 for the Starkey Hearing Foundation
There are few advocates more able to raise national awareness—and funds—for a hearing loss charity than Oscar winner Marlee Matlin. She proved her star power with a recent appearance on NBC's reality show, The Celebrity Apprentice.
On the April 3 episode, Matlin led a team of female celebrity apprentices to raise $986,000 for the Starkey Hearing Foundation. The total raised was increased to $1 million by the show's host, Donald Trump.
For readers unfamiliar with the show, each season, billionaire real estate mogul Donald Trump assembles an all-star cast of celebrities and then enlists them as his "apprentices."
On each episode, Trump gives the pampered celebrities odd tasks that will ultimately raise money for the celebrity's chosen charity. At the end of the episode, the celebrity who performs their task poorly is assessed by Trump and subsequently "fired," meaning that they must leave the show.
Before the April 3 episode, Matlin and her female celebrity team members had lost three prior tasks to the celebrity men's team, which included wild card Gary Busey and rock star Meat Loaf. For the April 3 challenge, Trump asked the teams to create original artwork for an auction at their own gallery event. With her sign-language interpreter by her side, Matlin aggressively stepped up to be the women's "project manager," risking failure and the possibility of being "fired" at the end of the episode. However, Matlin was driven by the cause and the knowledge that she had many celebrity philanthropist friends who would support her art auction.
Matlin enlisted her fellow celebrity cast member La Toya Jackson to create an item honoring her late brother, Michael. Jackson's artistically signed T-shirt, which included a dedication to her brother, ultimately sold for $99,000 alone. With that prize and the help of fellow celebrities, Matlin's team raised a total of $986,000 for the Starkey Foundation—a record for the show.
The men's team, led by Busey, Meat Loaf, and Richard Hatch, raised $600,000, a huge amount, but far short of Matlin's total. Hatch, the project manager, was ultimately "fired," leaving the show.
Later, with Trump praising her leadership, Matlin was given a chance to describe the Foundation and its work donating hearing aids to children around the world. As a result of the team's hard work and show record, Trump personally topped off Matlin's donation to $1 million for Starkey.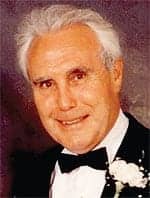 Robert W. Peters, PhD
In Memoriam:
Robert W. Peters, PhD
UNC's Robert W. Peters Passes Away
Robert W. Peters, PhD, founder of the speech and hearing sciences program at the University of North Carolina—Chapel Hill (UNC), has died.
Dr Peters passed away on March 25 at UNC Hospitals. He had been in declining health for several years, according to a press announcement from the North Carolina Speech, Hearing & Language Association (NCSHLA).
Professor Peters joined the faculty of UNC in 1969 and founded the Institute of Speech and Hearing Sciences, which later became a division in the Department of Allied Health Sciences. He chaired the academic program in speech and hearing until 1981 and taught courses in psychoacoustics, fluency disorders, and research design.
His research focused on auditory and speech perception, sensation and perception, and stuttering. Previously, he was a professor at the University of Southern Mississippi, where he served as departmental chair of Speech and Hearing Sciences and as research administrator.
The UNC Chapel Hill Division of Speech and Hearing Sciences annually presents the Robert W. Peters Award to recognize a student who has demonstrated excellence in research.
Woodrow R. Rice
In Memoriam:
Woodrow R. Rice
Mid-States Laboratories President Woodrow R. "Ray" Rice
The Hearing Review has just learned of the passing of Woodrow R. "Ray" Rice, president of Wichita, Kan-based Mid-States Laboratories. Rice was 96 and passed away February 2, 2011.
Rice was born May 15, 1914, to Benjamin Franklin and Alice (Leierer) Rice in Hunter, Okla. In his early years, he excelled at basketball and was offered a position with the pre-NBA NY Knickerbockers, and later, in Wichita, he played on the Cessna semi-pro team. After enlisting in the Army in 1941 and being accepted into Officers Candidate School, Rice served in the Army Medical Corps during WWII. During his service, he attained the rank of Captain. On September 5, 1942, while stationed at Camp Barkley, Tex, he married Karolyn Kent who always said she married him for better or for worse, but not for lunch.
After discharge, his father-in-law, Lynn Kent, persuaded him to enter the hearing aid business. He took that advice, and for over 60 years, Rice operated a highly successful hearing aid dispensing organization in Wichita and surrounding cities in Kansas. Early in his career in hearing care, he realized a need for an earmold laboratory and founded Mid-States Laboratories, an early supplier of earmolds for the astronauts.
The company continues to be operated by the family. Rice remained active in both the dispensing and earmold operations until 2006. "His heart was first, foremost, and always with his family, thus the dedication to his businesses," says Mid-States' press release.
He is survived by his wife of nearly 69 years, Karolyn; his children, Sherry DuPerier, Jacqueline Ryan, and WR "Woody" Rice, Jr; and numerous grandchildren and great grandchildren.